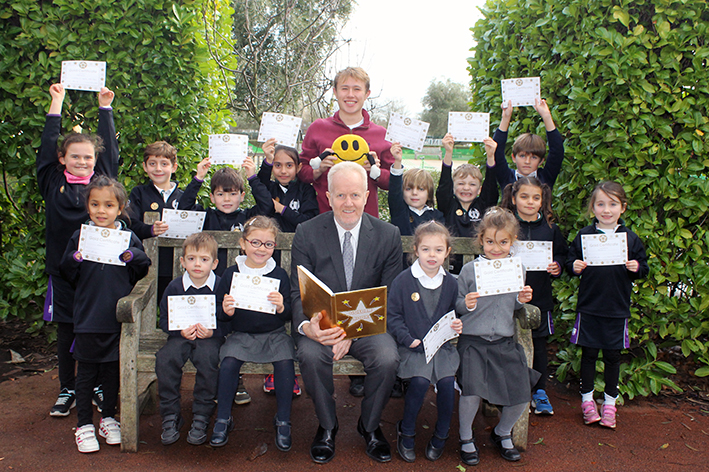 Are you or your young ones suffering from a bad case of Back to School Blues? Mr Hooke prescribes eight doses of Harrodian good news which will soon have you feeling hale and hearty again
I love coming back to Harrodian after the holidays. I always arrive back on our campus feeling refreshed, energised and eager to catch up with friends both young and old. But for all the many attractions of our lovely school, I'm conscious there may be some who relish the first weeks of term rather less than I do. 
I'm conscious there may be some who relish the first weeks of term rather less than I do.
January is after all a hard month of short days and long nights and this year it has come in like a lion. As I sat down to write this blog, Storm Brendan was ripping up trees and roofs in London's south west suburbs. Passing through the courtyard I couldn't help feeling sorry for the groups of GCSE and A Level students apprehensively lining up for their mock exams. Throw in Australian bush fires, possibly signaling accelerating climate emergency, and the uncertainties of an imminent Brexit, and you have all the ingredients for a bad case of 'Back to School Blues'.
My remedy for Back to School Blues is a prescription of eight doses of good news from every corner of Harrodian
What follows in this blog is my own sure fire personal remedy for this depressing condition:  an immediate injection of good news. I'm prescribing eight doses from every corner and age group of Harrodian. I trust it will have the desired healing - and cheering - effect.
1. The mocks are behind us… two weeks in, GCSE and A Level students have got through their exam dress rehearsals. It's been tough but my own chats with our 15s and Upper Sixth Form students suggest that the mocks weren't quite as terrifying as they'd expected. 'It was a good learning experience and I now know what's involved,' one student told me over a Harrodian chilli con carne. 'It's helped me to prepare mentally and get myself more organised.'
2. The offers are pouring in… As they prepare to embark on the final push to the summer, many A Level students are sure to have been buoyed by offers steadily flowing in from colleges and universities in Britain, Europe and North America.  During our annual Sixth Form ski trip I was thrilled to witness the shared delight with which her peers greeted the news that Carma had won a place to study at The Wharton School of the University of Pennsylvania - one of America's most prestigious schools.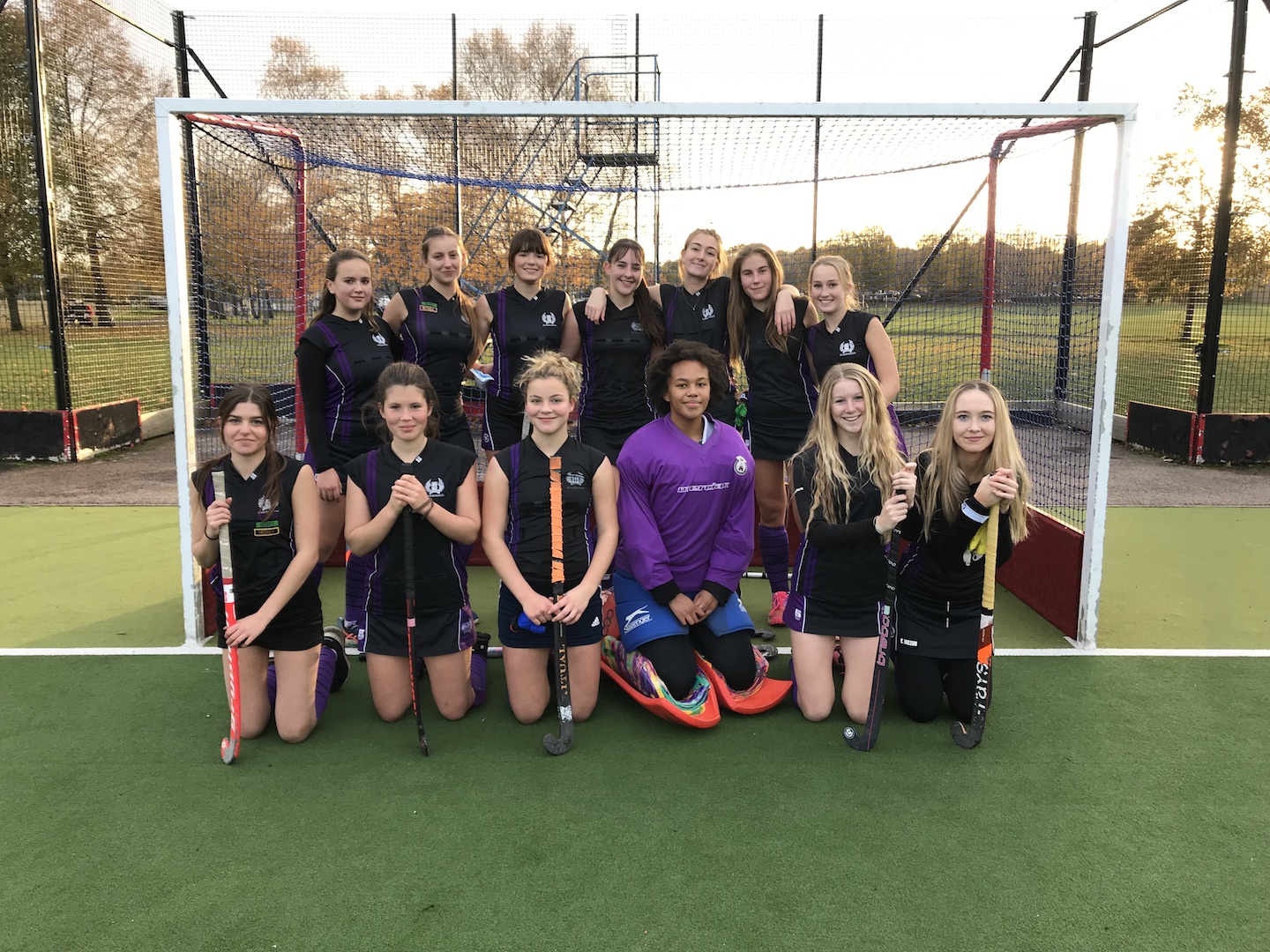 3. Harrodian sports are on the up… How exciting that both Senior boys and girls are now making winter waves on the national sporting stage. Our U.18 1st XI Hockey will become the first Harrodian girls' team ever to appear in a national finals day on 3rd March when they join nine other teams at Reading Hockey Club in a battle for the national Under 18, Tier 4 title.  Meanwhile, the boys U.16 Football 1st XI have made the quarter-finals of the ISFA shield. If they can beat Truro School in an away game on 29th January, they'll have real hopes of emulating their 2016/17 counterparts who made it all the way to our first national boys' final three years ago.
4. The Battle is Back: our top singers and bands will compete in our beloved Battle of the Bands which will take place later this term.  As well as the coveted silver stratocaster trophy, our would be stars will be competing for the chance to play a set at the famous Isle of Wight Festival in the summer alongside Duran Duran, Lionel Richie, Lewis Capaldi and Pete Tong, amongst many others.
5. It's Addams time… so hot are the tickets for Harrodian's latest show that they're flying out faster than a ticket to a Led Zepp reunion. Our new musical – our first joint drama-music-dance effort since the splendid School of Rock three years ago, features a 34-strong cast of Prep and Senior school boys and girls. No doubt the next wave of Harrodian stars is about to be born…   
6. Talking of stars… Have you caught Old Harrodian George Mackay in the multi-Oscar nominated First-World-War epic 1917 yet? Not exactly cheerful, but gripping and unmissable… another alumnus Robert Pattinson will soon be joining him in the Hollywood headlines thanks to the The Lighthouse, co-starring Willem Dafoe, out soon and set to become a creepy classic.
.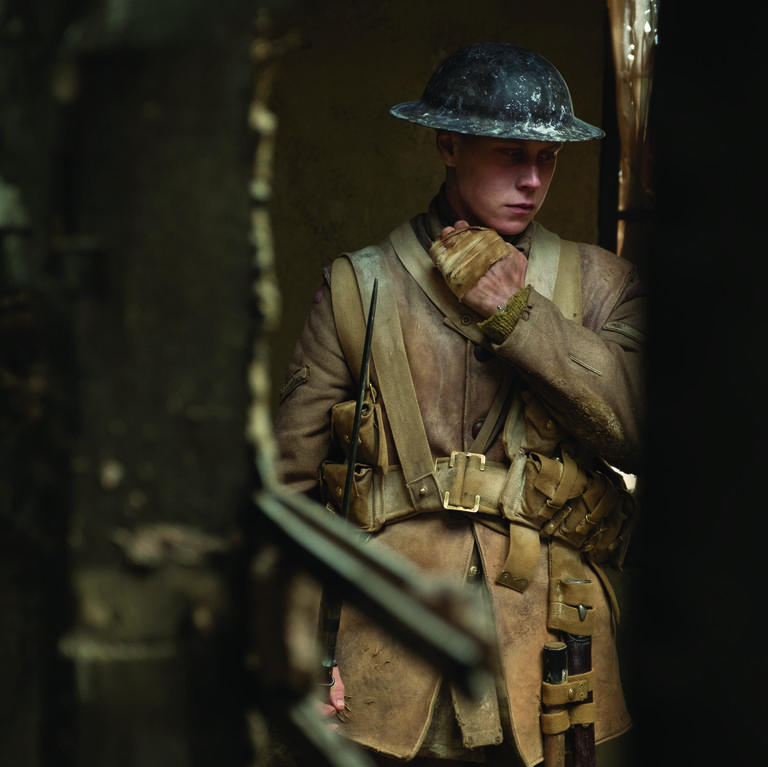 7. We've never been so popular: The closure of Hammersmith Bridge isn't holding back the tide of would be entrants to Harrodian Prep. Applications for entry at 8+ (Year 4) and 11+ (Year 7) entry points has hit a new record high this year!
8. The Harrodian Spirit still stands the test of time: I always think our popularity with parents and pupils owes much to the special spirit that characterises Harrodians of all ages. I was struck, when I presented Golden Book achievement certificates to Pre-Prep children at their assembly last week, how the irrepressible enthusiasm so evident in our Pre-Prep youngsters remains a defining ingredient in the character of Alex Ford, now extending his Harrodian career as a gap year assistant in the Pre-Prep Department where he first arrived as a fresh-faced pupil more than a decade ago.