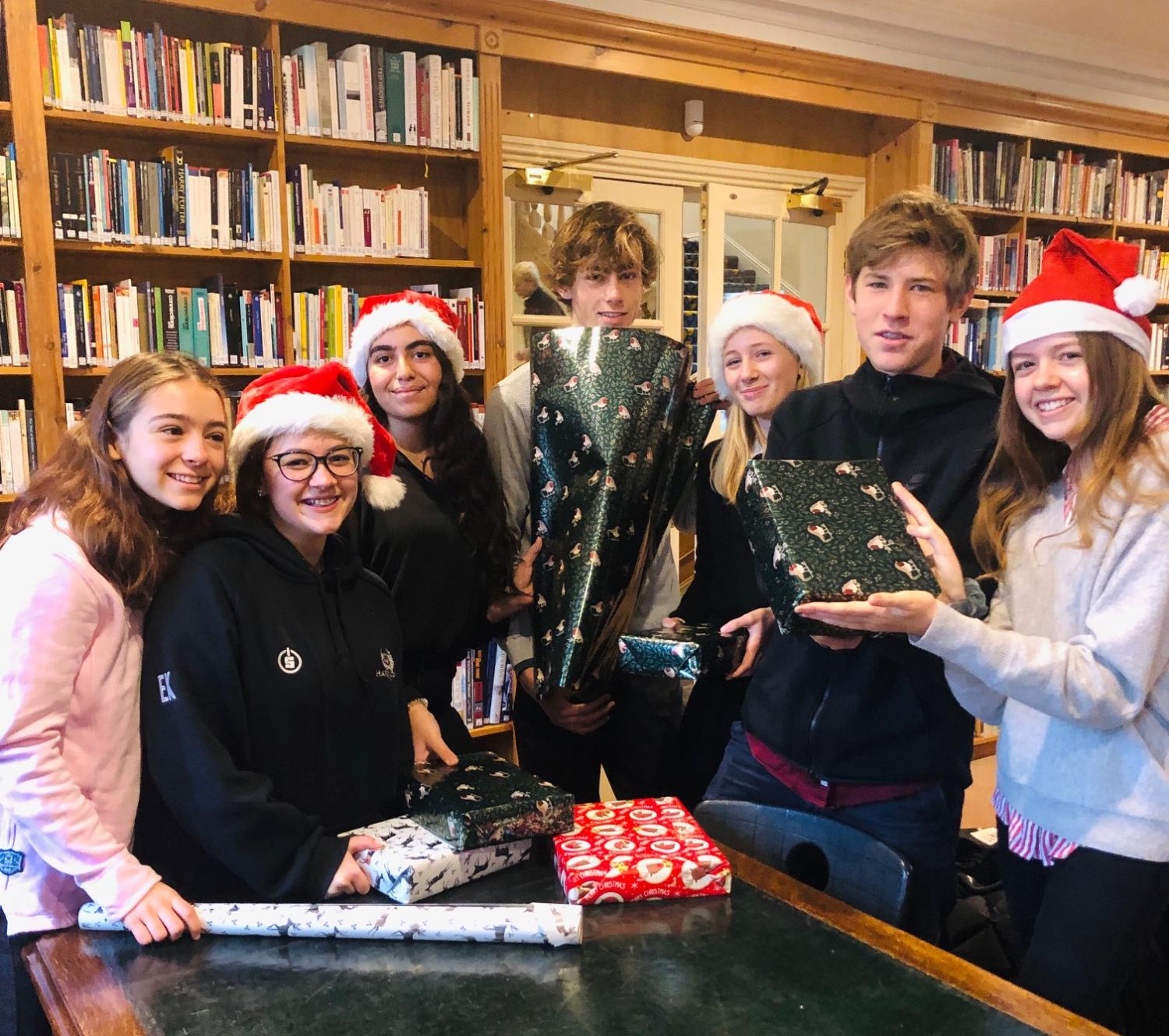 For the past eight years Harrodian has been raising money through our Christmas Wrap for Women's Aid, a charity that supports those under threat from domestic violence and which provides refuge for mothers and children.
Those receiving help from Women's Aid often struggle to find the money to buy food for their children and rarely have any cash to spare on presents for their children and that's where the Christmas Wrap comes in. Our 14s and 15s have been encouraged to raise around £20 each by doing household chores, forgoing daily treats, selling cupcakes or finding other creative ways to make money.
The cash collected will be used to buy gifts for all the women and children who reside at a local Women's Aid refuge during the Christmas period. As the children are given a list of the children's Christian names, pupils are able to purchase age appropriate gifts for each child along with  'All For One' which allows mums to buy essential items for their families. 
On the final day of this term, pupils will wrap the gifts before sending them off to the refuge. 
To find out more, please contact Miss Kinsella, 14s Head of Year or email: website@harrodian.com