Challenging, stimulating and fun, English at Harrodian is geared to bringing the very best out of our pupils, from the moment they arrive in the Senior School in Key Stage 3, through GCSEs and A Levels, to the world they choose to make their own beyond.
The study of English, after all, is the study of lived experience, whether it's the language we use to communicate with, or the literature great writers have explored life through. Developing a usable, analytic vocabulary, while examining some of our world's greatest written work, is therefore a way of engaging more fully both with the art of the past and with the increasingly complex world around us.
Each year in the senior school pupils will have the opportunity to engage with and be inspired by an enriching range of texts from Shakespeare to Dystopian Short Stories, Gothic horror tales to poetry from across the ages and cultures. The fundamental skills of reading, writing and speaking are embedded within our rich and diverse curriculum.
Our pupils study Edexcel GCSEs in English Literature and English Language. We also offer both English Literature and English Language at A Level. For full details, please see the Edexcel website for Language and for Literature or the Harrodian Prospectus.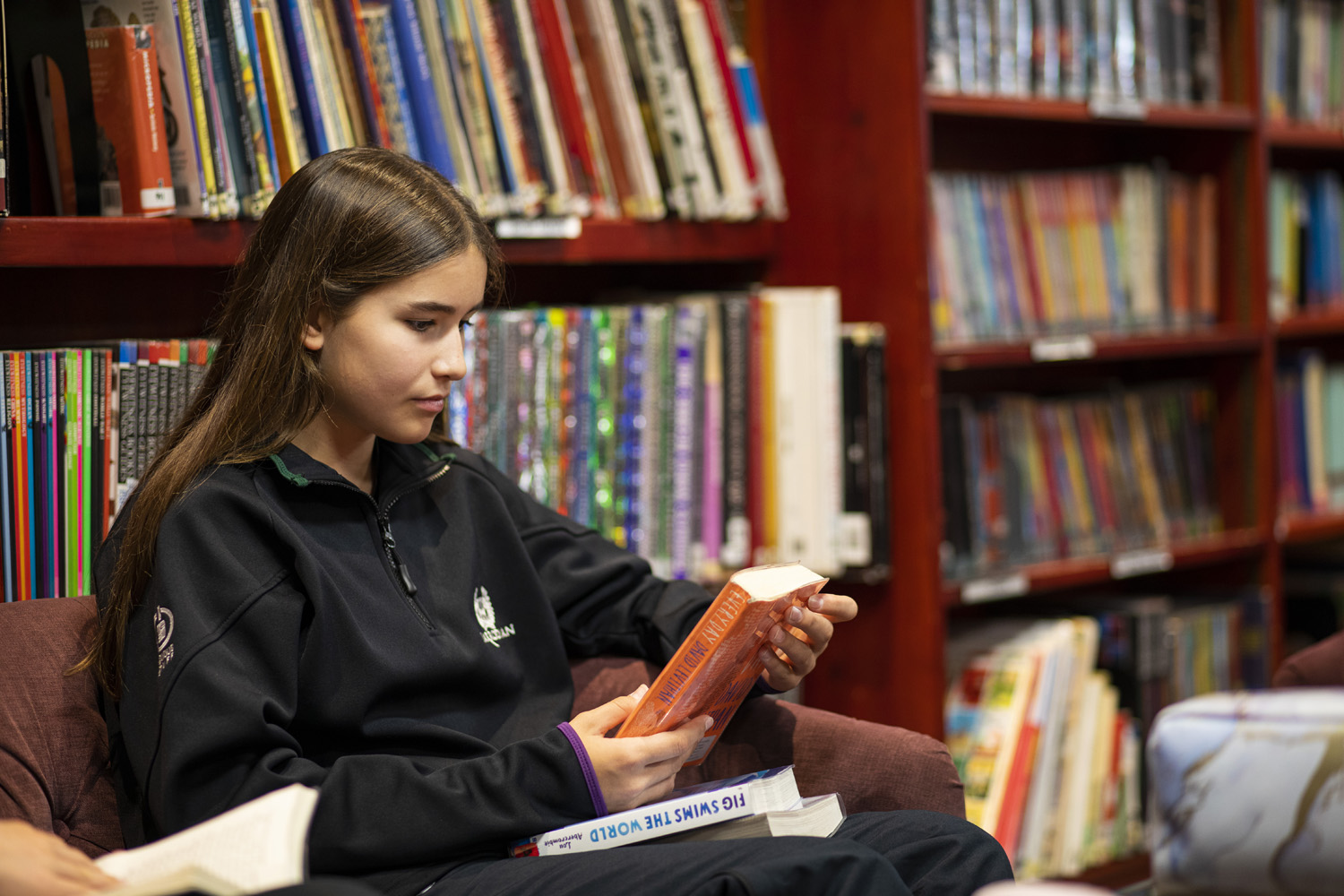 GCSE  Course introduction
The English Department works hard to ensure all our pupils are open to the rich, multifaceted nature of the subject through a teaching approach that is always lively and engaging. We help all our students gain the practical knowledge and skills required to meet the highest standards of the exams they face and to acquire the confidence and hunger they need to develop their own critical voices. The aim is to see each and every child exploring their own well-argued insights as they develop into mature, reflective, articulate adults, and to enjoy English as much as we teachers do.
English Literature
Component 1: Shakespeare and Post-1914 Literature (for example, Macbeth and An Inspector Calls).
Component 2: 19th Century Novel and Poetry since 1789, including unseen poetry.
English Language
Component 1: Reading Fiction and Imaginative Writing
Component 2: Reading Non-Fiction and Transactional Writing.
A Level
Our students study the Edexcel A Level in English Literature. For full details please see the Edexcel website or the Harrodian Sixth Form Prospectus.
The A Level in English Literature represents a significant step up from GCSE – a step we help our students see as an exciting, enriching challenge. While encouraging a sense of independence and adventure in all our students, we give them all the support they need to get the most from what we believe is a stimulating A Level course. We study a range of prose, poetry and drama texts, including work by pre-1900 writers, including Shakespeare, as well as more modern 20th century texts.
Course Requirements:
An A or A* in GCSE English Literature.
Edexcel A Level course outline:
Unit 1 – Drama (30%):
Section A – Shakespeare play
Section B – More recent drama
Unit 2 – Prose (20%):
Two prose texts to compare, one of them pre-1900
Unit 3 – Poetry (30%):
A selection of post-2000 poetry, as well as a named poet from a specific period
Unit 4 – Non-examination assessment (20%):
Free choice of two texts to study for an extended essay of 2,500 to 3,000 words
For more specific year-by-year information, please refer to our Curriculum Handbooks/Information Booklets. 
Extracurricular
We take every opportunity to link our subject with the wider world, exploiting academic expertise within our department as well as the rich resources available throughout London. Within School we have informal book club discussions; interdisciplinary debates that explore contemporary culture; live poetry slams; and other student-led evenings that celebrate and explore leading literary events such as the annual Man-Booker Prize. Trips and visits include public lectures, poetry and prose readings, and expeditions into London to explore the locations of some of the great texts we study.
Staff
Head of English: Lucy Thomas 
Key stage 3 Co-ordinator: Sarah Bennett 
Key stage 4 Co-ordinator: Vanessa Sewell 
Key stage 5 Co-ordinator: Mark McDowall 
Other teachers of English: please select the relevant department on the dropdown menu to view our full staff list by clicking here.