Has there ever been a more exciting moment to study media?  
The creative industries are among the fastest growing sectors of the UK economy. In London alone, they account for one in six jobs,  many of them future proof as 90% of creative jobs are at low risk of automation. We are in the grip of a rapid technological revolution that has turned most industries on their heads. Simultaneously, the spectacular rise of dynamic new media providers and distributors from Facebook to Netflix poses new questions about the future. What does 21st century media look like?  How will it grow and how will we consume it? Is it possible to control it or to ensure that it's a positive force in people's lives? In a media-saturated world, students need to be able to decode and decipher complex and at times contradictory messages. The media can be a tool of manipulation and students need to question what is being said and who benefits from it.
Harrodian Media Studies department is driven by a passion for creativity and academic excellence. Our students develop the creative, technical and academic skills to fulfiill their potential and thrive in potential career paths across the media industries.
The course is practical, relevant and plugged into the real world, building a solid foundation for our students' futures. As well as classroom learning, students also gain hands-on experience with year- round projects. We set out to provide the analytical mindset that enables students to map and to make sense of a media landscape that is increasingly dynamic and varied .  
The Media and Film Studies Departments work with a team of selected upper 6th students with a particular interest in and aptitude for filmmaking. They are encouraged to undertake a variety of film projects across the three terms and their role also includes the management of the Media and Film Studies Youtube page giving students the opportunity to have their work watched by a global audience. Further course details are below.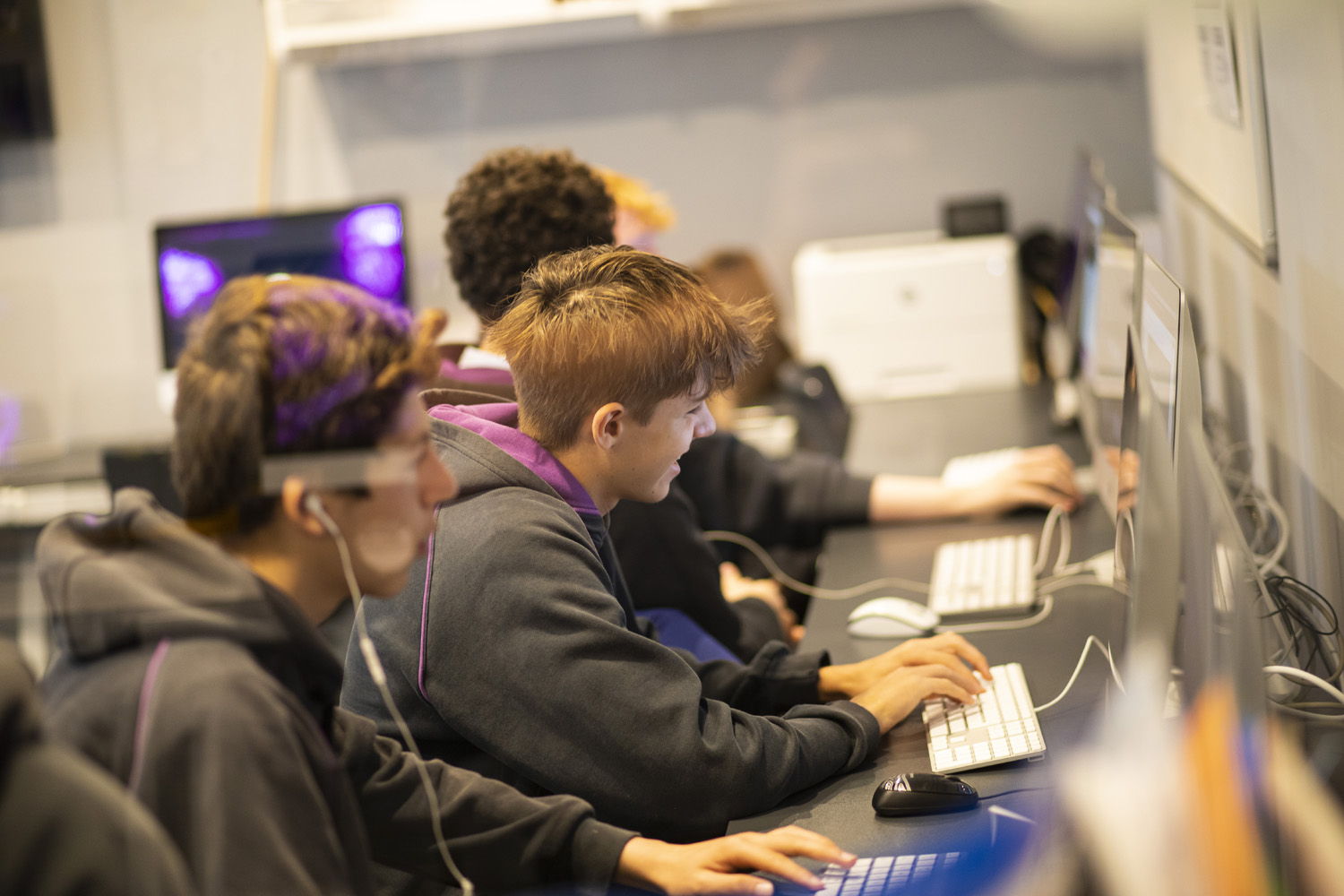 Media Studies
Year 9
Harrodian offers pupils the chance to undertake a preliminary taster year in Media Studies which allows them to sample the subject before they embark on the GCSE curriculum. A strong focus on the practical component gives students the opportunity to develop their creative and technical skills.
GCSE
Pupils study the OCR GCSE Media Studies course. For full details of the GCSE course visit the OCR Website or download the Harrodian GCSE Prospectus.
Course Introduction
The GCSE Media Studies course teaches media literacy, providing a proper understanding of what pupils are watching, reading or listening to and the ability to analyse these outputs. It challenges pupils to reflect on how media has changed over time and how ideas and beliefs can be changed by media images and messages. The NEA practical component also allows pupils to become media producers in their own right. The course provides opportunities to develop skills in Final Cut Pro and programs in the Adobe Creative Suite such as Photoshop, InDesign and Premiere Pro. 
A Level
Students study the OCR Media Studies A level. For full details of the curriculum please refer to the OCR Website or the Harrodian Sixth Form Prospectus.
Course Introduction
The A Level Media Studies course builds on the platform of knowledge and experience of the GCSE course. It provides an exciting range of modules that ask critical questions about the media industry. This course also offers the opportunity to develop a wide range of essential, practical and transferable skills including and using a range of relevant programmes, including the Adobe Suite. The non-examinable assessment is ideal for creative students, with a variety of different options to choose from depending on their interests and skillsets. 
For more specific year-by-year information, please refer to our Curriculum Handbooks/Information Booklets. 
Staff
Head of Media Studies: Samuel Cullis
For all other staff members in the Media Studies team, please check the staff list by department HERE
Please find examples of our department and pupils' by visiting:
Harrodian Media You Tube Channel
Twitter page: @HarrodianMedia