As modern life becomes more global, few subjects can claim to be more useful or relevant to twenty-first century citizens of the planet than Geography.
Cross-disciplinary and varied in character and subject matter, Geography forms a unique link between the so-called hard sciences (physics, chemistry and biology) and the social ones (history, business, economics). Studying it allows students to truly appreciate the nature of the exciting world that surrounds them and to build a knowledge base that allows them to 'unpack' many of the key 'real world' challenges they face today.
Our aim is to make learning Geography an enjoyable experience that stimulates wonder for and appreciation of our world while growing understanding and instilling proper, practical expertise. We encourage students to bring analytical rigour to all sorts of contemporary topics from climate change to migration. Along the way, we teach them wide-ranging skills — from research, data collection and IT to analysis, essay writing and presentation — that have an enduring practical value in our rapidly changing world.
GCSE
Course introduction
Pupils study the AQA Geography GCSE course. For full details of the course and its assessment please refer to the AQA website or to the Harrodian GCSE prospectus. GCSE provides a well-balanced study framework for exploring physical and human geography and the links between them, providing pupils with the opportunity to delve deeper into themes and subjects that most will have touched on only briefly before. Pupils explore case studies drawn from the UK, from higher income countries (HICs) newly emerging economies (NEEs) and lower income countries (LICs). They investigate a range of different topics, considering their significance in society by exploring a range of viewpoints, attitudes and values.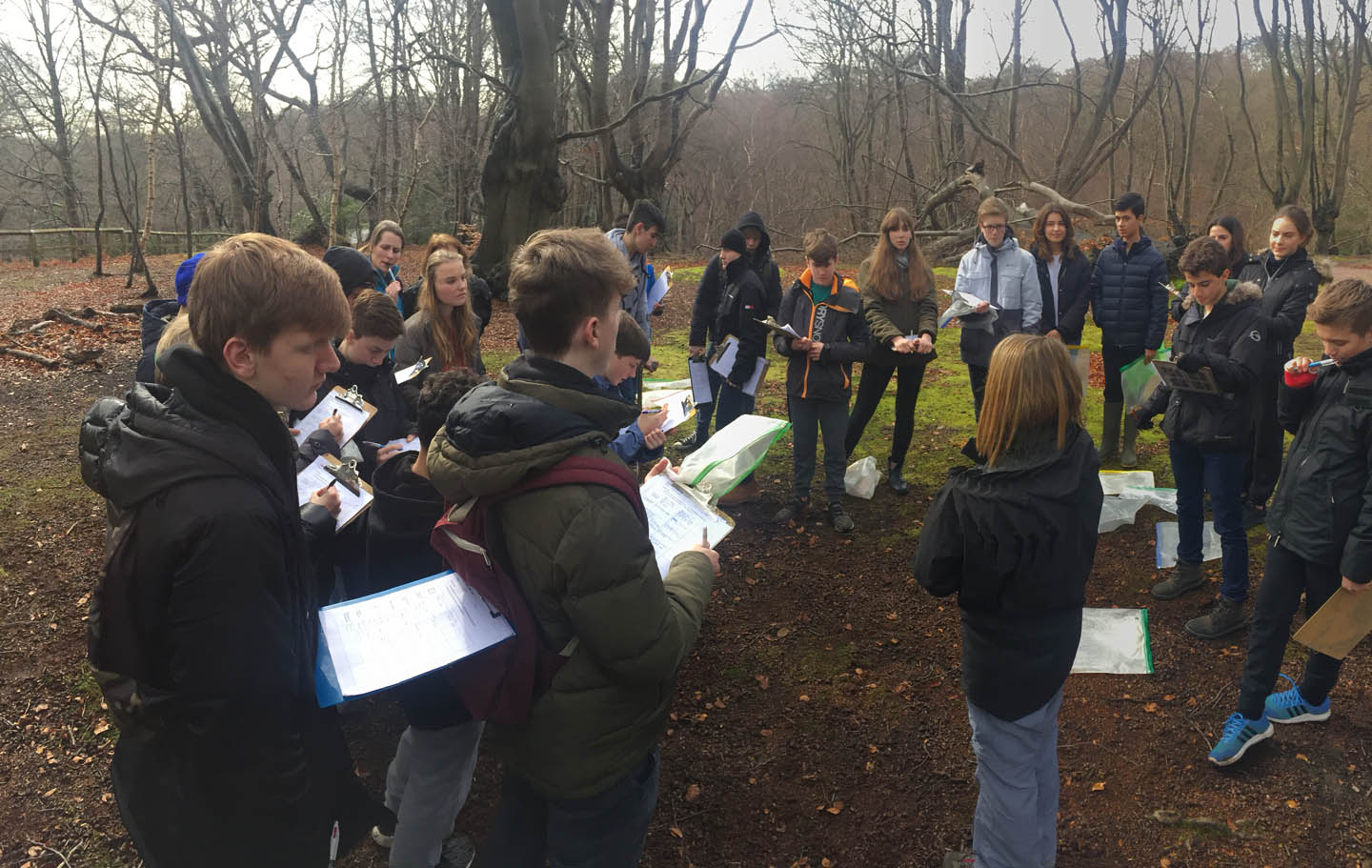 The GCSE course requires the development of a range of cartographic, graphic, numerical and statistical skills. Pupils begin acquiring these technical skills in the 13s when they visit Richmond Park to investigate a small-scale ecosystem. Their GCSE course includes a day-long trip to East London Field Studies Centre (follow this link to read more) and a compulsory 3-day residential trip in the 15s.
Topics include: natural hazards, UK physical landscapes, urban issues, climate change, wealth and inequality, global shifts in economic power, the challenge of sustainable resource use.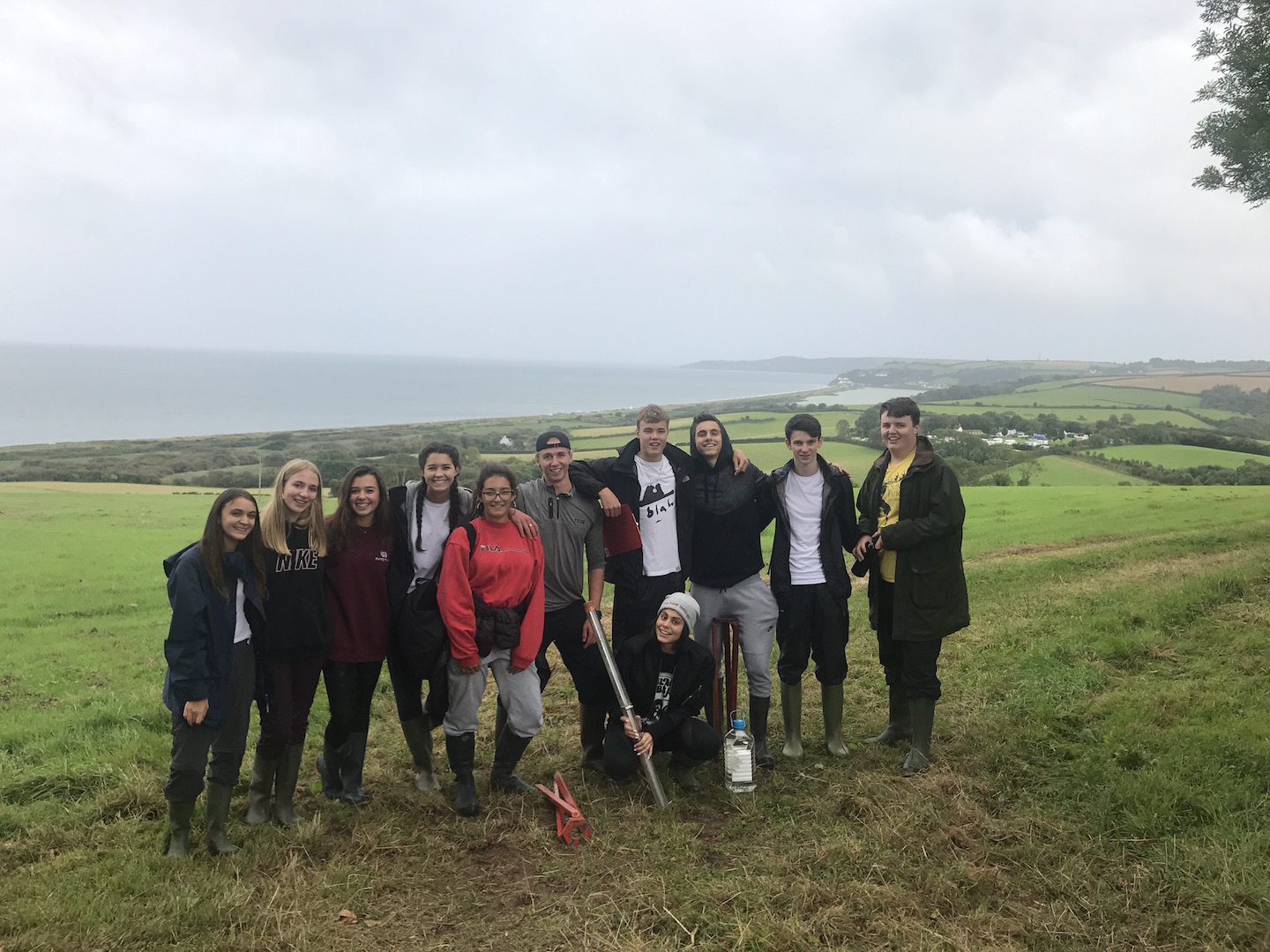 A Level 
Students study the OCR A Level course. For full details refer to the OCR website or the Harrodian Sixth Form Prospectus.
Course introduction
A Level requires students to develop a range of skills which many may consider essential in the modern world. Through the medium of exciting subject matter spanning diverse themes and places and varied contexts and environments, students gain a thorough and well-informed understanding of physical and human geography and a clear grasp of the challenges and debates that preoccupy the modern world.
Students build on their existing practical and analytical skills, adding new thinking and problem-solving sophistication to numerical, ICT, and writing expertise gained during their GCSE course. They undertake three days of field work at an FSC centre in the summer of their Lower Sixth year, along with a series of individual fieldwork days locally.
Topics include: landscape systems, the Earth's life-support systems, disease dilemmas and hazards, migration and power.
Entry Requirements: Minimum grade 6 at GCSE
For more specific year-by-year information, please refer to our Curriculum Handbooks/Information Booklets. 
Extracurricular
The Geography Department is committed to a range of extra-curricular events that encourage school-wide enthusiasm for the subject. We regularly attend talks at the Geographical Association and the Royal Geographical Society and also invite experts to present talks at Harrodian. The highlight of our extracurricular programme is the annual overseas trip. Recent destinations have included Iceland, Morocco and Sicily.
Staff

Head of Geography: Kerry Shaw
Other teachers of Geography: please select the relevant department on the dropdown menu to view our full staff list by clicking here.