Harrodian is proud to have a thriving DoE award programme at Bronze, Silver and Gold levels. Taking part in the award is a great way for pupils to:
have their extra-curricular activities recognised and awarded 

build their skills of leadership and responsibility 

enjoy experiences and friendships that will stay with them for the rest of their lives 

achieve a nationally (and internationally) recognised qualification that adds enormously to prefect, college, university and job applications 
The Bronze award is offered to 13s and the Silver to 14s. Both awards have 4 sections: Volunteering, Skills, Physical and Expedition. Gold is completed during Sixth Form, where the award has the additional 'Residential' section.
Expeditions
A chance for pupils to prove themselves in the outdoors, expeditions are one of the highlights of the DofE programme. In 2018, pupils hiked and camped in the North Downs, the New Forest, East Sussex, the Brecon Beacons and Snowdonia.
In addition, over the past two years, some of our Silver pupils have chosen to canoe rather than hike their expeditions! We are offering this option again in 2019-20.
Our Approved Activity Provider is Activ Adventures and they provide high quality training and expedition supervision. For information on expeditions, including kit requirements and food, please visit Activ Adventures.
---
Follow the links below to see photos of recent training sessions and expeditions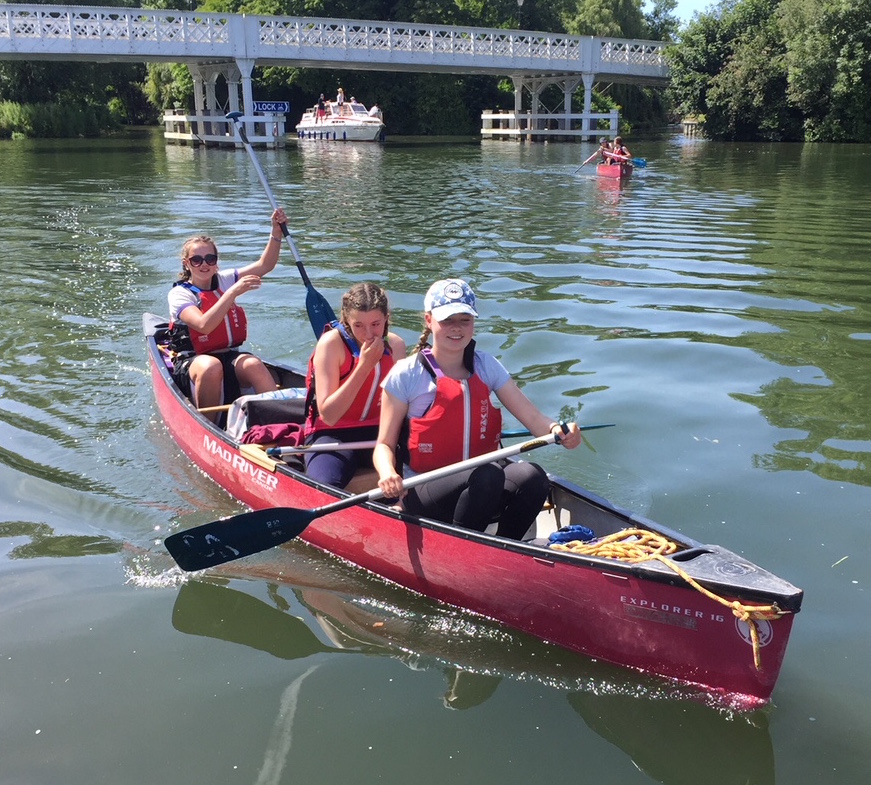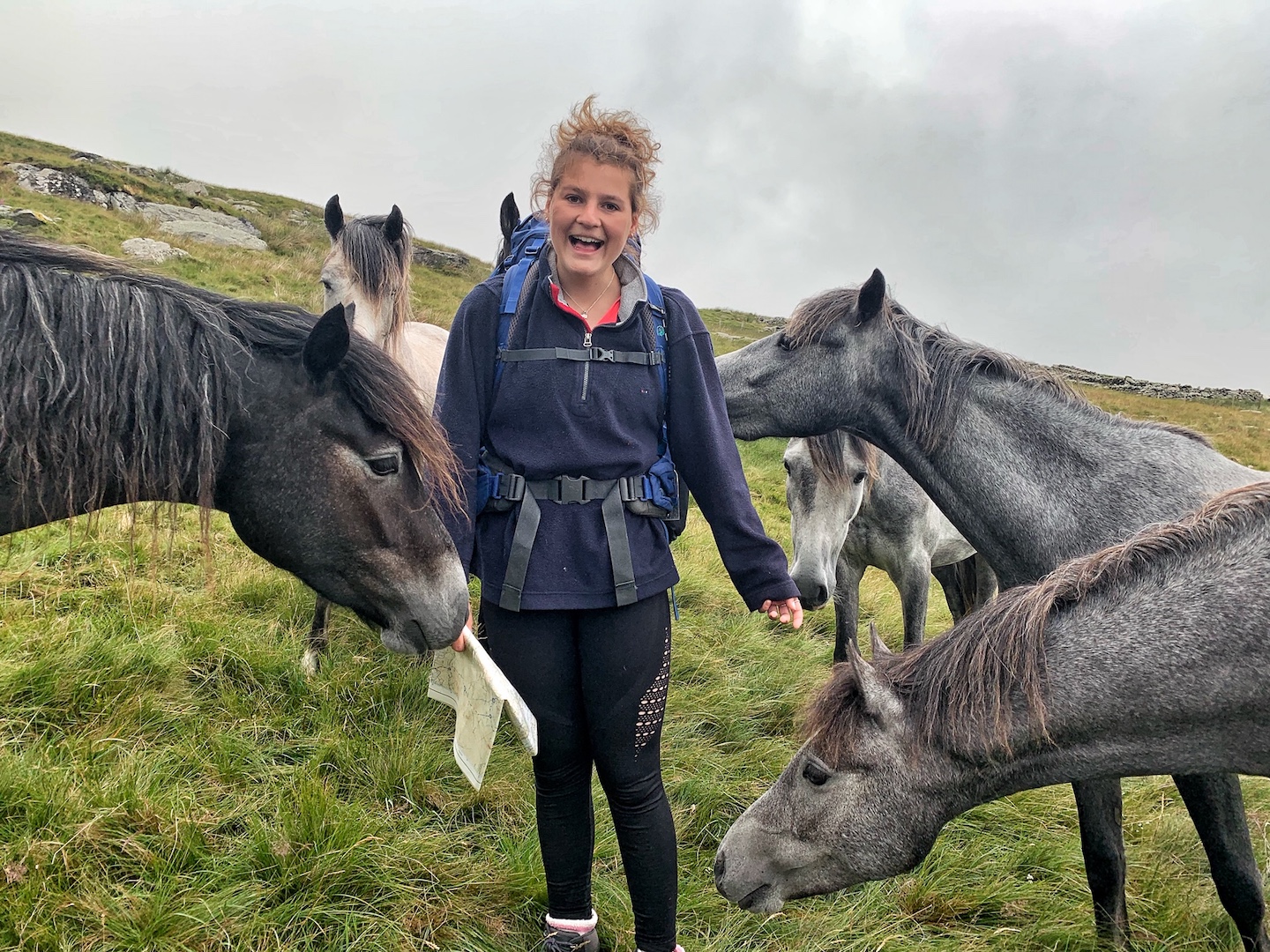 ---
Volunteering, skills and physical sections
Finding an appropriate activity and completing it in the chosen time is an essential requirement.
In many ways, the sections are straightforward. For example, a student may take guitar lessons (skill), play extra-curricular football (physical) and volunteer on a Saturday morning for a local charity shop (volunteering). However, pupils can sometimes struggle to find an activity that works. It is therefore important that pupils are aware of the requirements of the DofE award before signing up and seek support with choosing their activities.
For comprehensive guidance on the various sections, the best source of information is the DofE website http://www.dofe.org/
Please note that whilst there are many volunteering opportunities available at the Harrodian, these are inevitably limited. We cannot guarantee a volunteering place for every DofE participant.
(NB This link can only be accessed from a harrodian.com email address)
Follow this link for local volunteering opportunities
Support for DofE at Harrodian
Mr Holder is the school's DofE coordinator. He runs weekly support sessions on Tuesday lunchtimes in the ICT suite, as well as organising in-school training sessions and communication with pupils through assemblies and so on.
Mr Davies will be the school's DofE Leader in 2019-20. He will be running a weekly support session on Thursday lunchtimes and is an additional point of contact for pupils who require support with their activity choices and DofE portfolios.
Signing up for DofE
Information letters and enrolment forms will be handed out to pupils near the start of the academic year.
DofE dates 2022-23
Dates below are mandatory to complete the Award
Bronze DofE expedition Commitments 2023
| | |
| --- | --- |
| November 2022 (date TBC) | Introduction to DoE for Pupils. In school: 16:05 to 17:00  |
| Saturday 4th March 2023 | Training Day. In school (9:00-16:00)  |
| Saturday May 13th - Sunday May 14th 2023 | Practice expedition; Surrey Hills  |
| Tuesday 27th June | Route planning and kit drop for qualifying: in school (16.00 - 18.00) |
| Saturday July 1st - Sunday July 2nd 2023  | Qualifying Expedition. 2-day expedition. Surrey Hills. |
Silver DofE expedition commitments for 2023
| | |
| --- | --- |
| Saturday 22nd and Sunday 23rd April | Canoe Training Weekend and route planning. Non-residential. Surrey. |
| Friday 12th - Sunday 14th May | Canoe Practice Expedition. 3-day residential trip. |
| Tuesday 27th June  | Route planning and kit drop for qualifying: in school (16:00-18:00)  |
| Saturday 1st - Monday 3rd July | Canoe Qualifying Expedition. 3-day residential expedition.  |
Gold DofE expedition commitments for 2023 
Saturday 4th March

Training Day and practice expedition route planning. In school. (9:00-15:00)

Training covers an expedition overview. First Aid, expedition route planning, Gold level Kit and Food and setting expedition teams.

Monday 13th March
Online briefing for practice expedition (17:00 to 17:45). 
Monday 10th - Friday 14th April (Open Expedition)
Practice Expedition. Brecon Beacons.
TBC 
Route planning and kit drop for qualifying (17:00-19:00)

Thursday 29th June - Monday 3rd July

Qualifying Expedition. 5 days away for the 4-day expedition. Location TBC.
*Direct Entrants are those who have not completed Bronze
*Direct Entrants are those who have not completed a previous level, either Bronze or Silver
Please ensure that you keep a note of these dates in your calendar, as participation is a requirement for the award and payment for expeditions is non-refundable.
Please be aware that transport to and from expedition venues is the responsibility of the participant.
Useful links:
http://www.activadventures.com/harrodian/ 
If you have lost your welcome pack, you can download your Bronze Assessor Report template here