We believe it's important that Harrodians should understand the importance of building caring communities and helping those less fortunate than themselves. Our Harrodian Youth Philanthropy Initiative (HYPI) is unique to the school and aims to instill a giving mindset. It involves all our pupils in the 13s (Year 9) and asks them to work with, and fundraise for, local grass-root charities.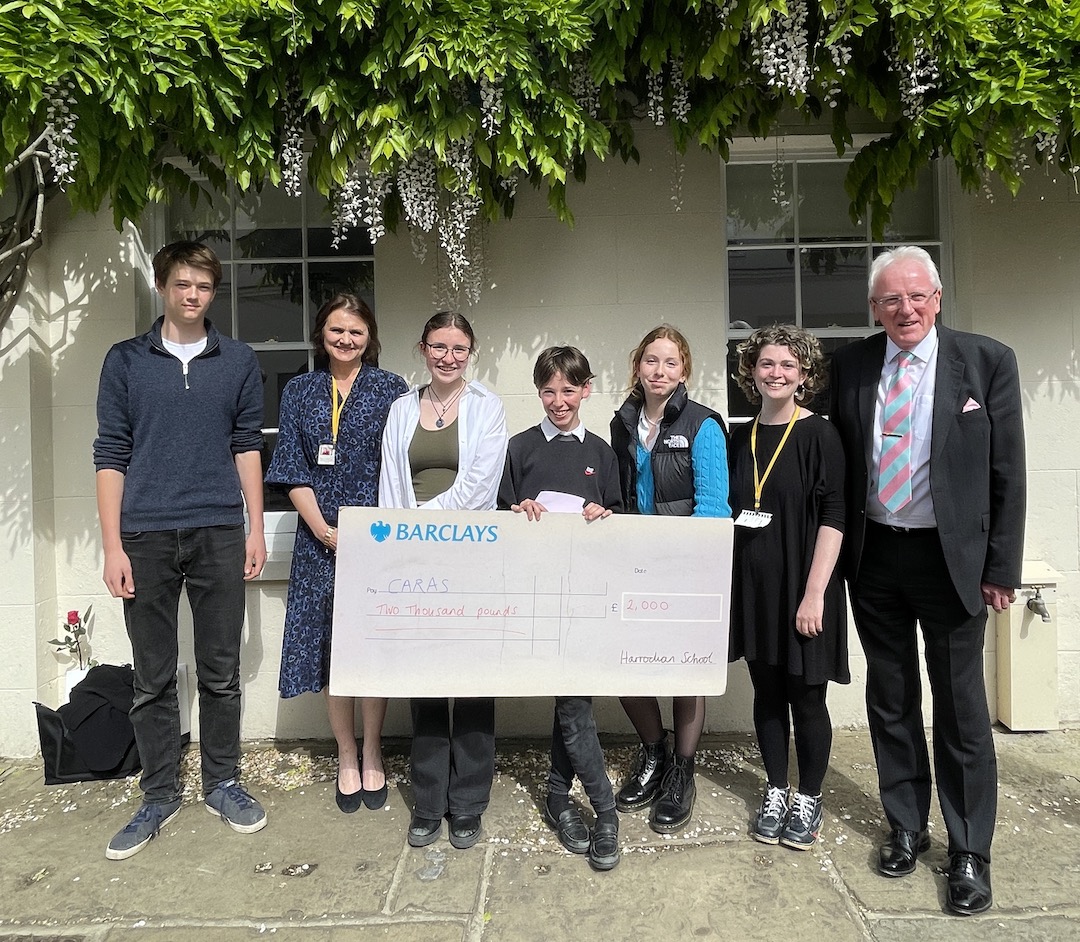 Read an article about our Youth Philanthropy Initiative (YPI) by following the link
This thoughtful and considerate attitude towards others finds expression through an amazing range of activities undertaken by Harrodians of all ages. They engage with communities and charities across the world, both individually and in teams.  As volunteers and able fundraisers they have recorded many memorable achievements. 
Among regular charity initiatives organised by our pupils that take place on an annual basis are:
Sixth Form Charity Dinner (the last event raised over £20,000).
14s and 15s (Years 10 and 11) Christmas present-wrapping scheme for women and children at the Sutton Women's Centre.
Our 13s (Year 9) Enterprise Fair, where pupils make and sell their own products with profits donated to charity.
The Duke of Edinburgh's Award scheme actively engages our Senior pupils on a regular basis as volunteers at local community centres, rest homes and neighbourhood schools.
Bobstacle, a sponsored team-based challenge, organised by our 13s (Year 9) in order to raise money for charity.
There is ample opportunity for our Senior pupils to get involved and show their support for a number of causes. Some of the activities they organise include cake sales, raffles, sponsored activities, collections, donating clothes, books and other belongings, participating, and also performing in local community events.
The Seniors make a big difference to a number of charities and organisations.  However, when fundraising efforts are combined with those of the whole school, targets can be even more ambitious.  For this reason, our pupils are always very keen to participate in annual, whole-school charity events. Examples of such initiatives are:
Christmas and Summer Fairs
Swimathon
Remembrance Day
Christmas Jumper Day
Mufti days / Jeans for Genes
International Book Day
Charity Fashion Shows
Food, clothing and toy collections (for charities like Samara's Aid Appeal)