Music transcends everything. All of us can experience and make it in some form. As well as the obvious joy that Music brings to both listeners and performers, it can be an outlet for emotion and creativity, allowing thoughts and feelings to be explored.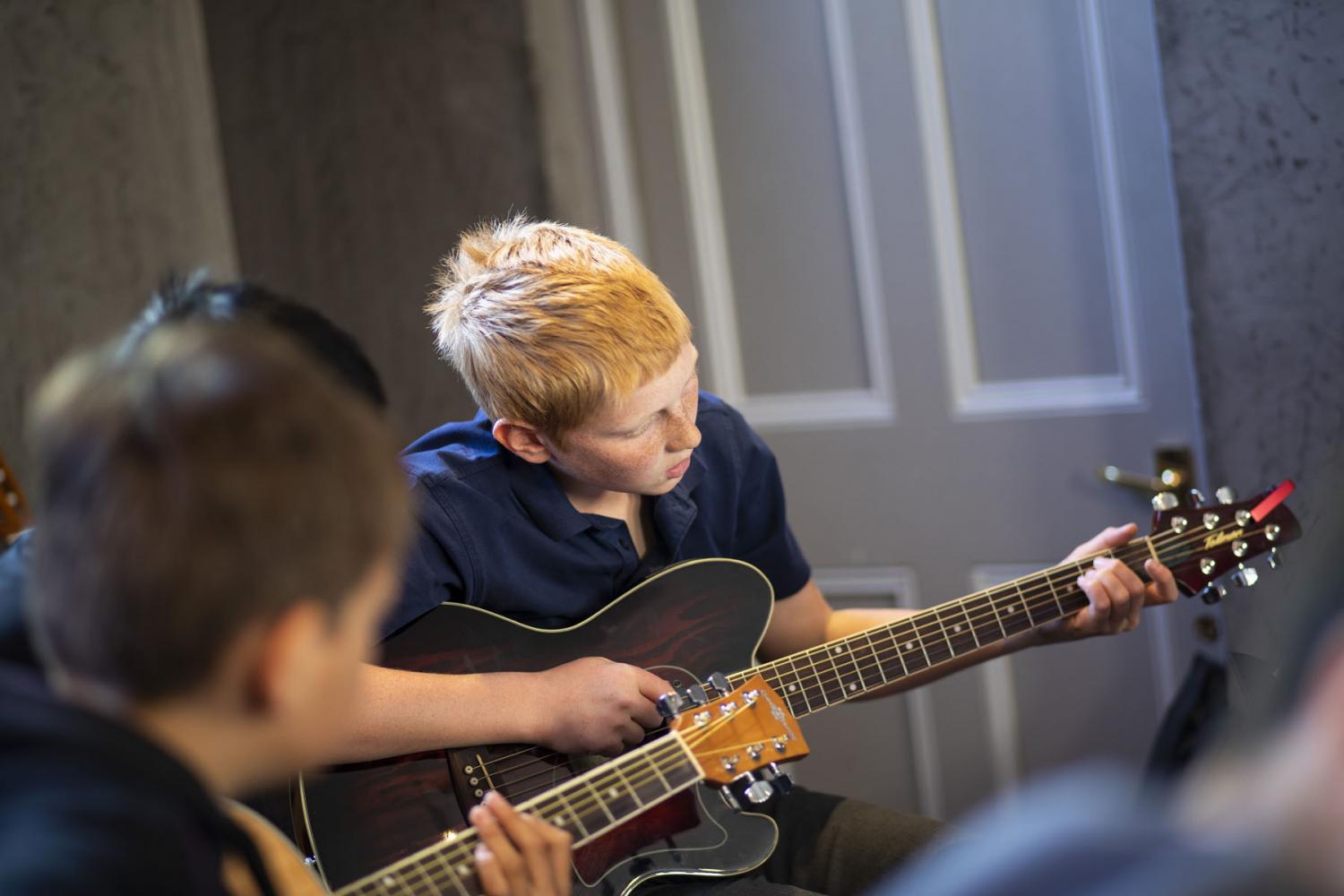 At Harrodian, we aim to bring the magic of Music to the widest possible audience through a range of media. Please follow this link for more information about the many extracurricular opportunities we offer, among them choirs and musical groups, musical drama productions, competitions, trips and tours
Our Music staff comprises six very highly qualified teachers with a range of specialisms including composition, performance, musicology and musical theatre. We work hard to ensure a high level of success at GCSE and A Level examinations and many Harrodians go on to study Music at university or conservatoire level. A recent Upper Sixth leaver secured a place reading Music at St John's College, Cambridge, and another at King's College, London and a number of Harrodians have achieved successful careers in the music industry.
We also believe strongly that the learning of music instills many transferrable skills applicable to all areas of life, including teamwork, listening skills, communication and the ability to create, to think outside the box and to plan ahead.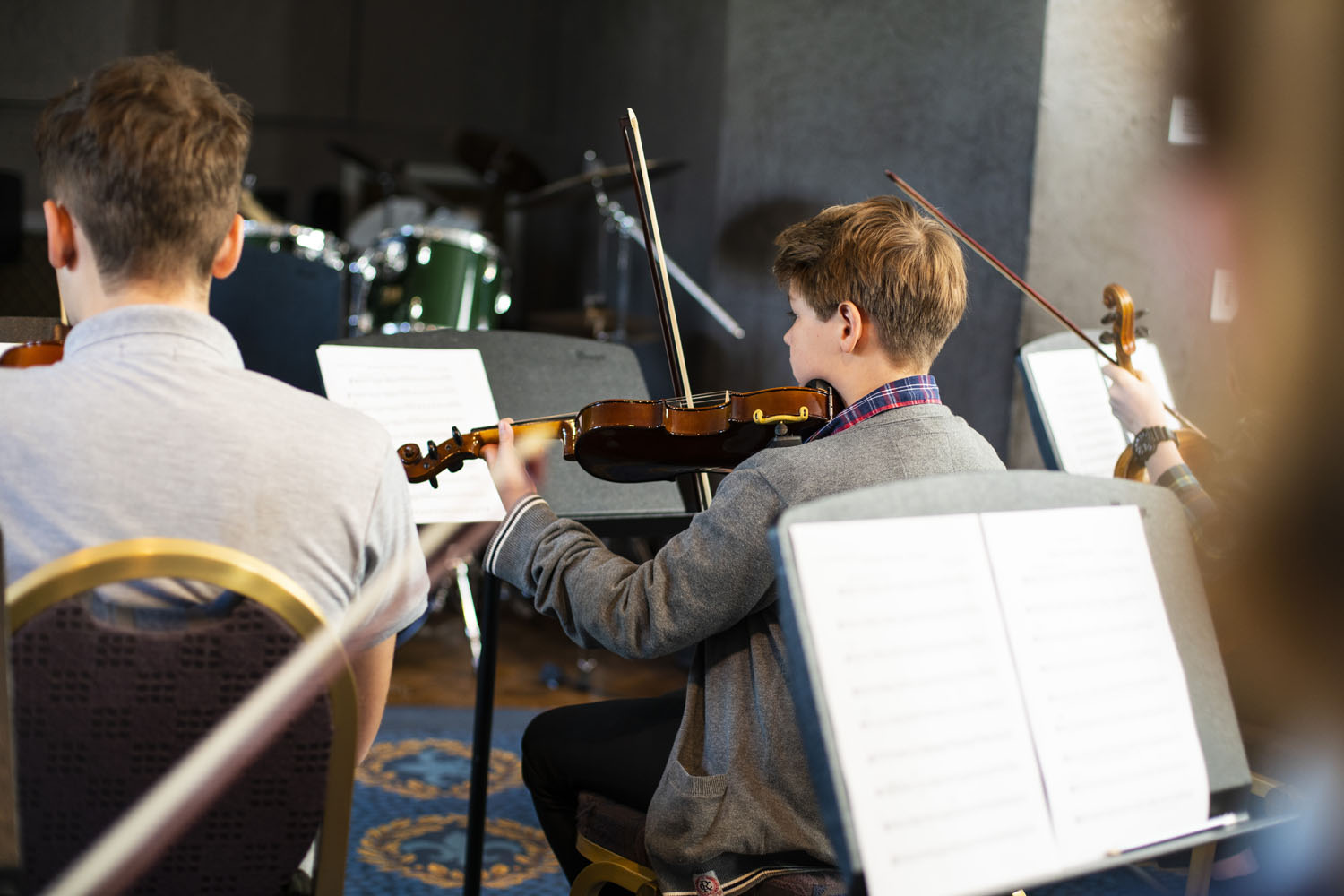 GCSE
We currently follow the EDUQAS specifications for GCSE. Please visit the EDUQAS website for details or see the Harrodian GCSE Prospectus.
Course introduction and requirements
The course at GCSE Level is divided into three parts: Performing, Composing and Appraising. Those who wish to take the examination need to be interested in a wide range of musical styles and to be reasonably proficient on an instrument or as a singer (around Grade 4 standard). Often at GCSE and A Level, Music is team taught in order to give pupils the widest range of expertise in their lessons.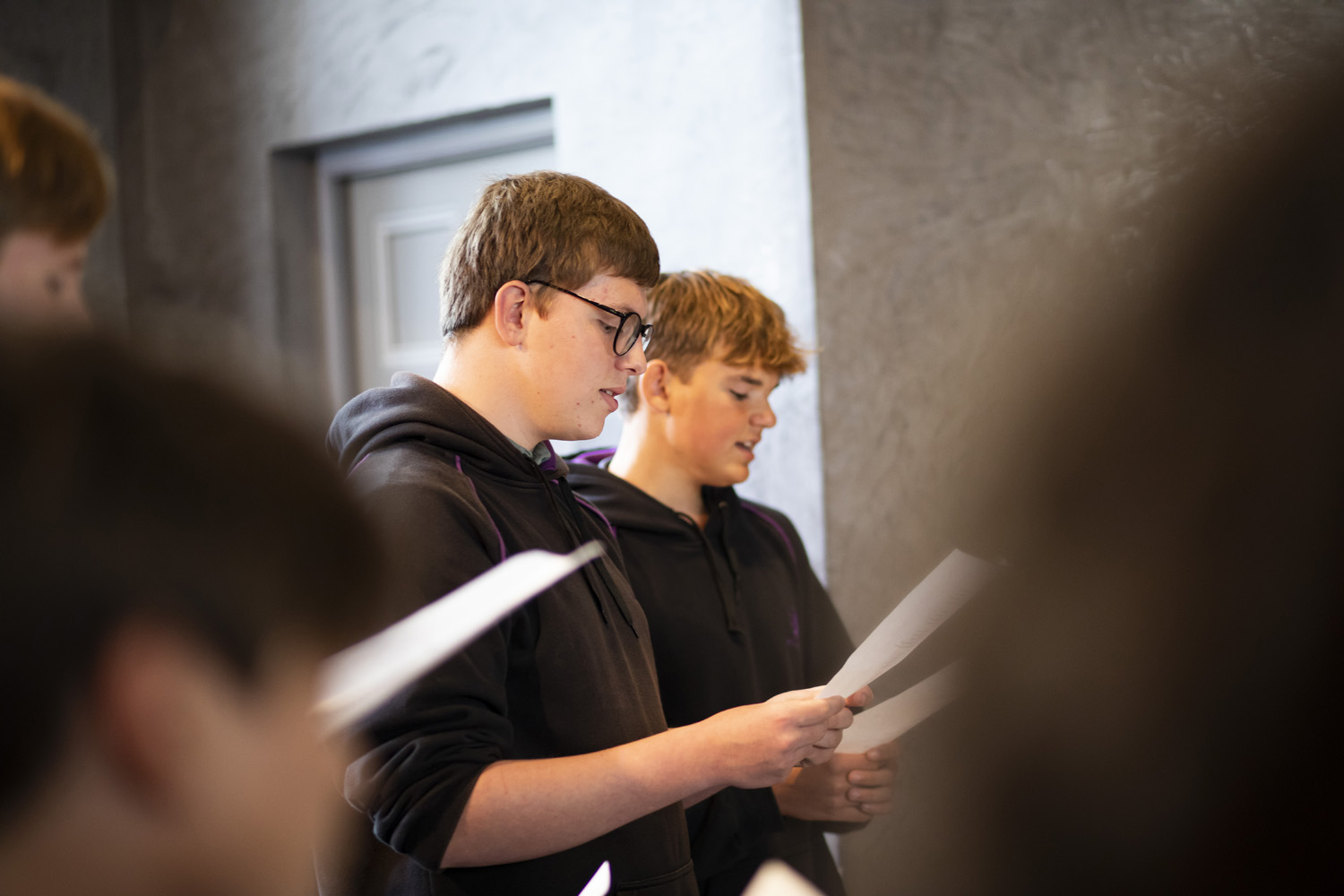 A Level
We follow the EDUQAS specification for A Level Music and the Edexcel specification for A Level Music Technology. For full details see the EDUQAS and Edexcel websites and/or the Harrodian Sixth Form Prospectus.
A Level Music Course Introduction
Studying Music at A Level will introduce you to a wealth of new approaches to music, whilst challenging you to deepen your current interests and skills. The most important thing at this stage is to begin thinking about music in a creative and disciplined way, exploring different repertoires and traditions for yourself, but keeping in mind the ways in which music is presented to you as an object of knowledge.
A Level Music Course Requirements
Grade 7 or above in GCSE Music, good keyboard or guitar skills and Grade 5 standard (or equivalent) on another instrument/voice. We recommend that Grade 5 theory is achieved before embarking upon the A Level course. You will also be required to join, as a minimum, the Senior Choir, Jazz Band or Orchestra and commit to regular rehearsals and concerts.
A Level Music Technology Course Introduction
Studying Music Technology at A Level will provide students with a range of skills suitable for the commercial music world. Students will develop their ability to use up to date music technology software, gaining experience recording a variety of live instruments and subsequently mixing and producing their work to produce near professional level recordings. They will also have the opportunity to compose music in whatever style they choose, allowing them to showcase their skills and technological understanding. They will learn about a wide range of popular music styles and genres, and explore the ways in which music technology has fundamentally changed the way in which we experience music.
A Level Music Technology Course Requirements
Grade 6 or higher in GCSE Music, some instrumental/vocal performance skills and a keen interest in music production.
For more specific year-by-year information, please refer to our Curriculum Handbooks/Information Booklets.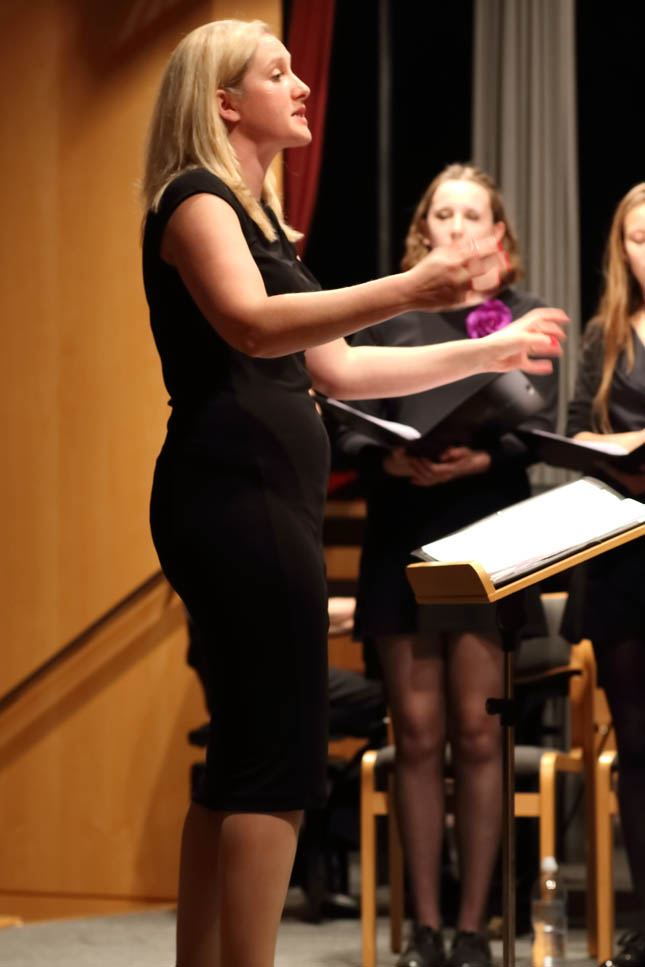 Staff
Director of Music: Hannah Ashe
Teachers of Music:  Hannah Ashe.
Mairi McTighe, Kerry Sampson, Issie Osborne 
Teachers of Music Technology (A Level only): Adam McGuinness 
Music Technician: Daniel Almond 
One-to-one instrumental or singing lessons are also available. Please download our Music Class Application Form for further information.
Staff
Head of Music: Hannah Ashe
Other teachers of Music and Music Technicians: please select the relevant department on the dropdown menu to view our full staff list by clicking here.