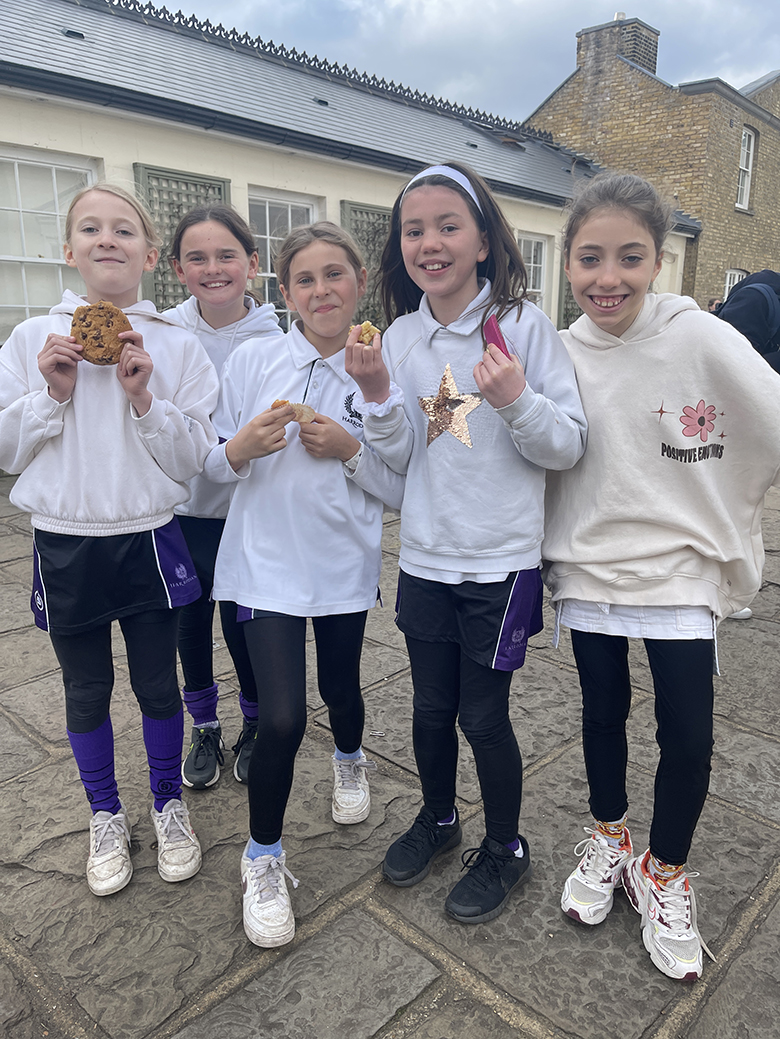 Last Monday our pupils were invited to take part in a white mufti, above, for Peace Day as part of a student-led charity initiative to raise funds for the Red Cross Ukrainian Crisis Appeal. Harrodian families rallied round to show their support, either by donating much needed items for the Ukrainian Prosperity Café collection or by baking/buying cakes for the school cake sales. We are delighted to announce that £3,500 was raised in total and four minibus loads of aid items were delivered to the café in Twickenham. 
(Please follow @prosperity_restaurant on instagram to watch their video of lorries packed with donated items arriving in the Ukraine)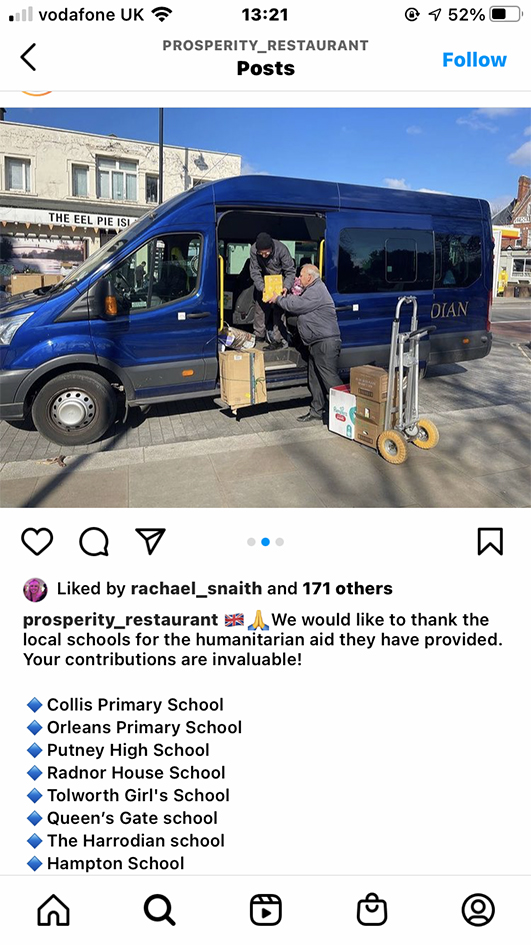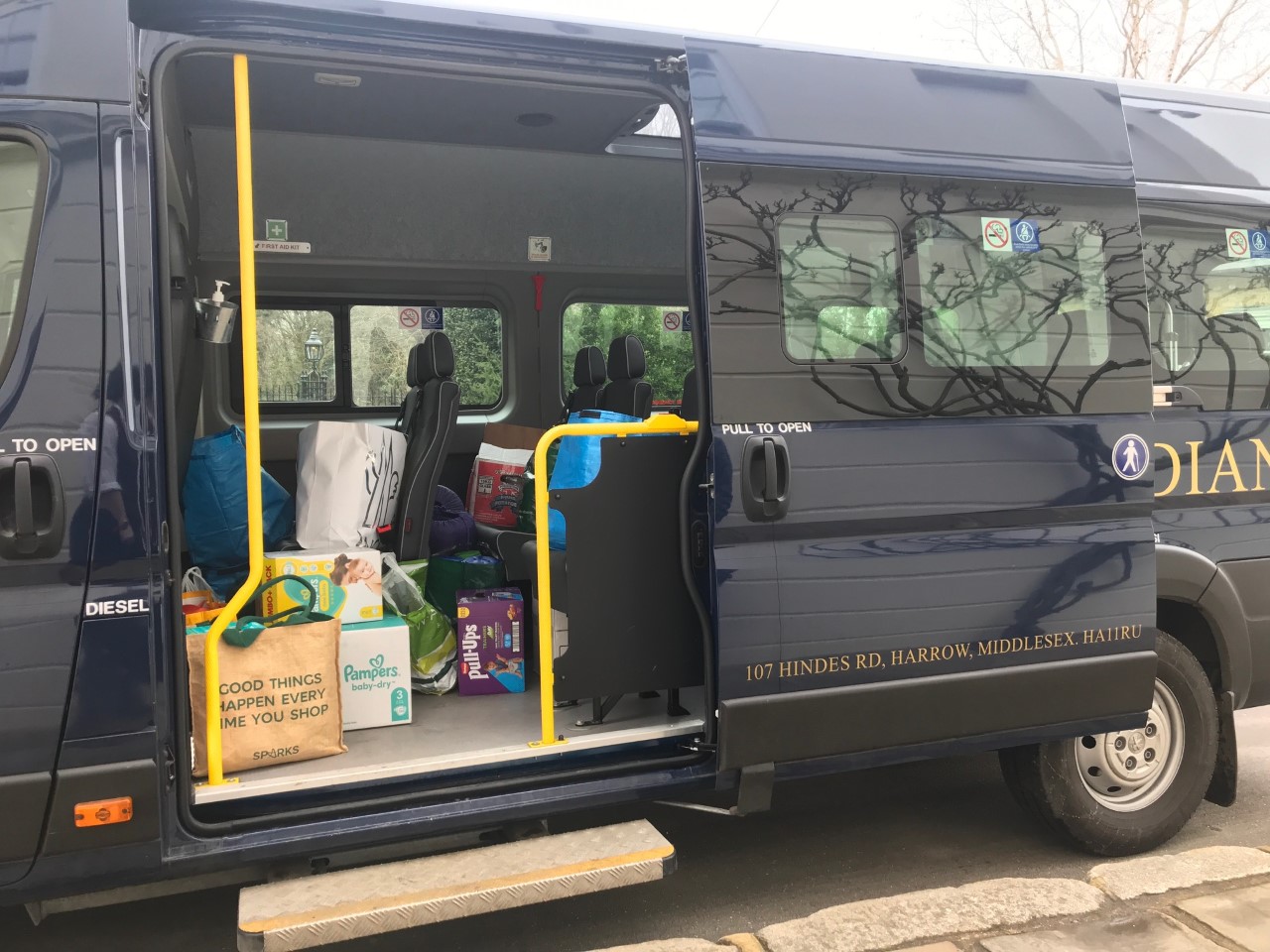 Our Parents Association also hosted one of the most successful Quiz Nights to date, with a record £4,200 raised for the Childhood Trust and just over £1,500 raised for the Red Cross Ukrainian Crisis Appeal. The evening was greatly enjoyed by parents - many of whom were able to experience the school chef's culinary skills for the first time - and staff. Over chicken curry, the teams worked together to answer tricky questions posed by the quizmaster and Mr Hooke even threw in a few of his own too! A team of our Senior Prefects worked alongside our parents event committee to host guests, take bar orders, and serve food.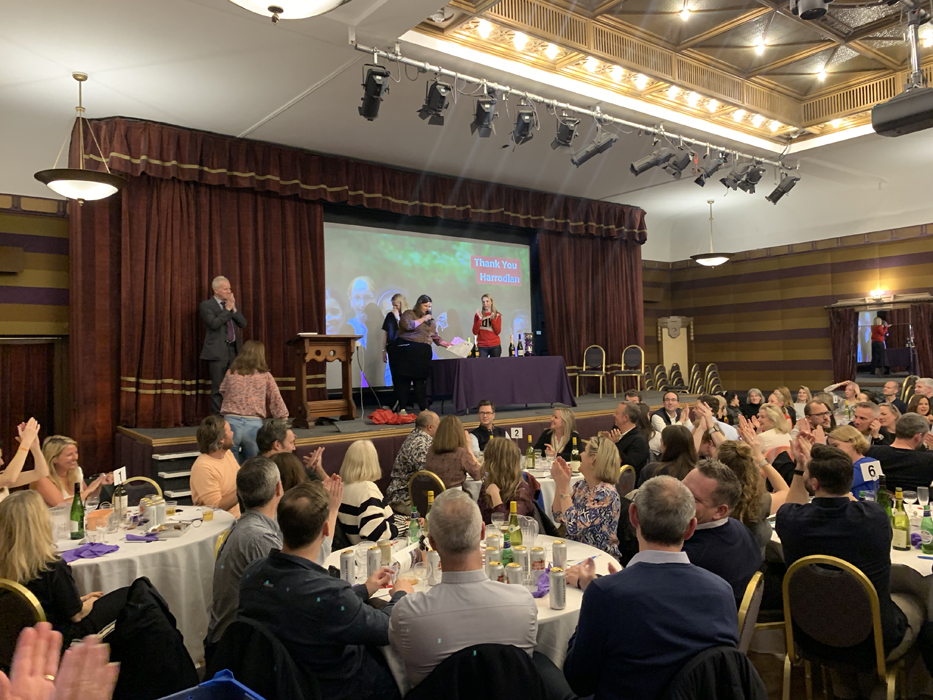 In 2020 the parents managed to beat the teachers. This year it was an out and out triumph for the Harrodian staff with a tied result -  two tables of teachers were the joint winners. Due to a miscalculation on the evening, only one of the teachers tables were announced as the winning team. But now it is official: parents can rest assured that their children are being taught by the best of the best!
There will be another Harrodian minibus collection on Monday (21st) for the Ukrainian Prosperity Café, as they have another lorry ready to go but have run out of donations. Please see this LIST for items that they require and leave them at the Security Lodge or Reception on Monday morning.