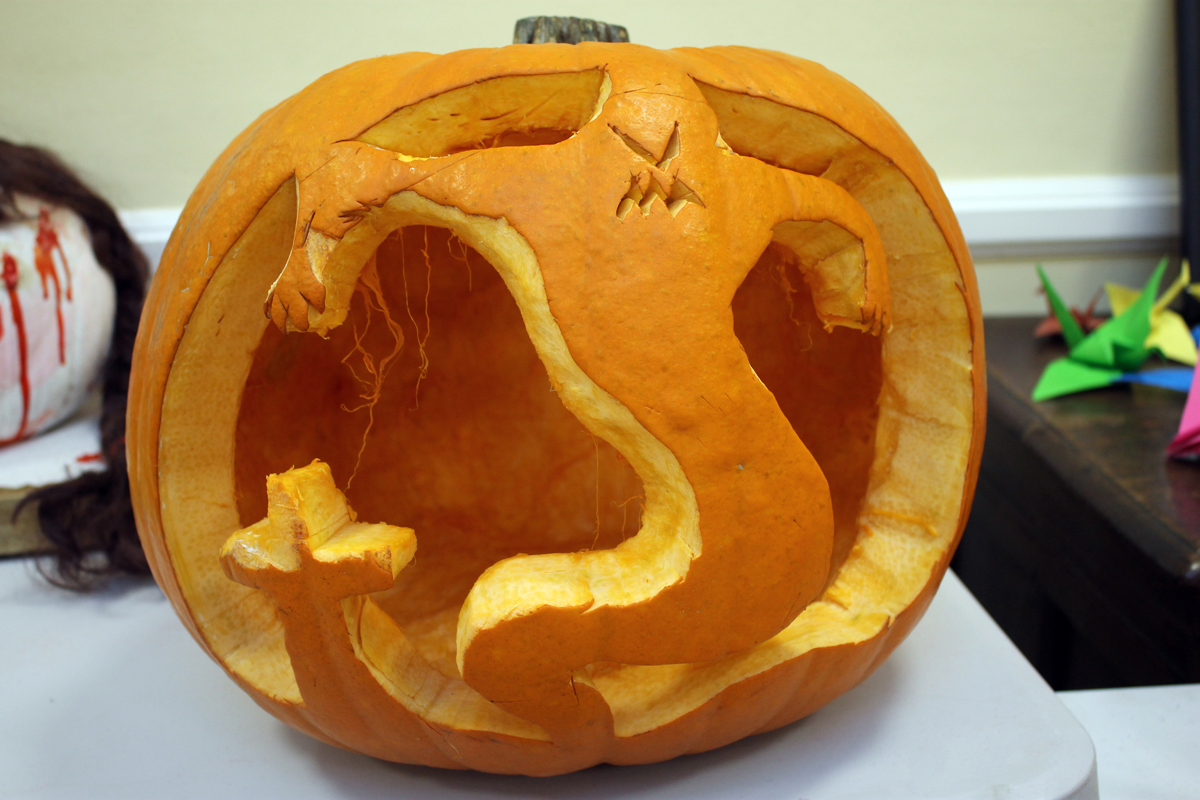 Halloween wouldn't be the same without the Harrodian Prep School house pumpkin carving competition or the Sixth Form Fancy Dress party! Both take place every Halloween and the pumpkin creations / costumes get better and more innovative by the year.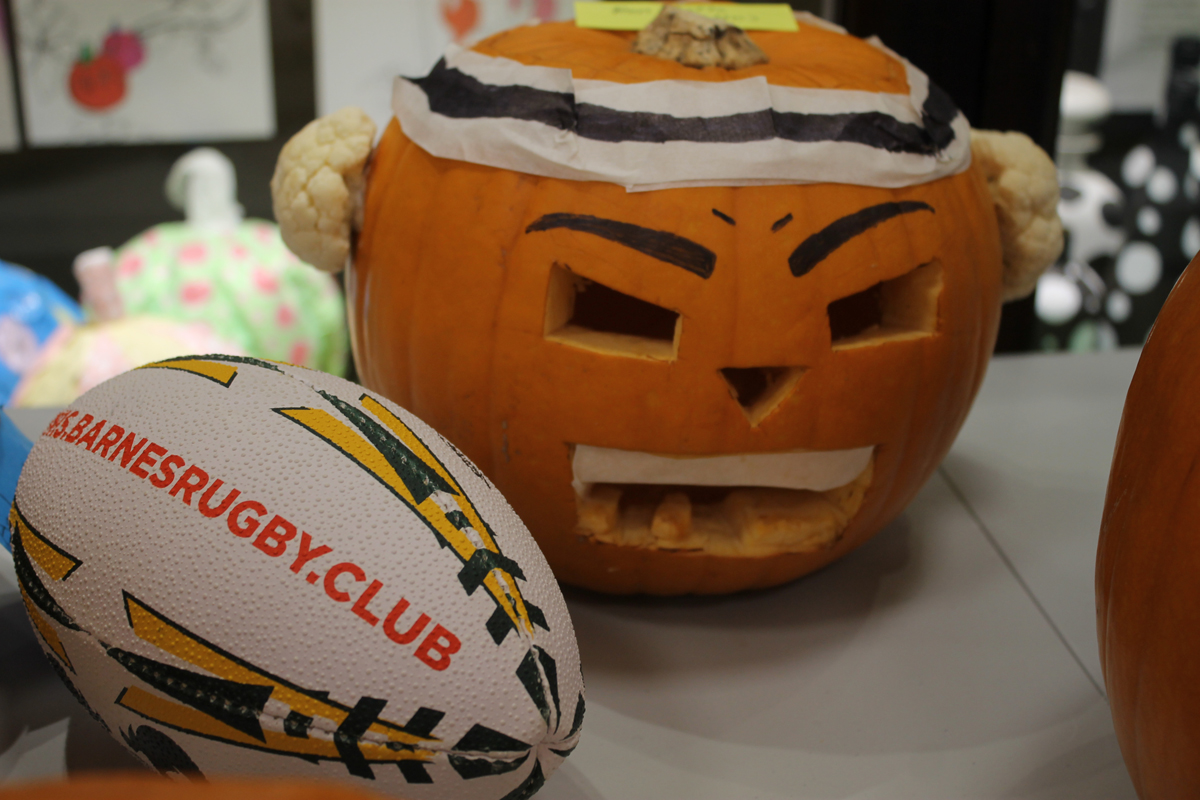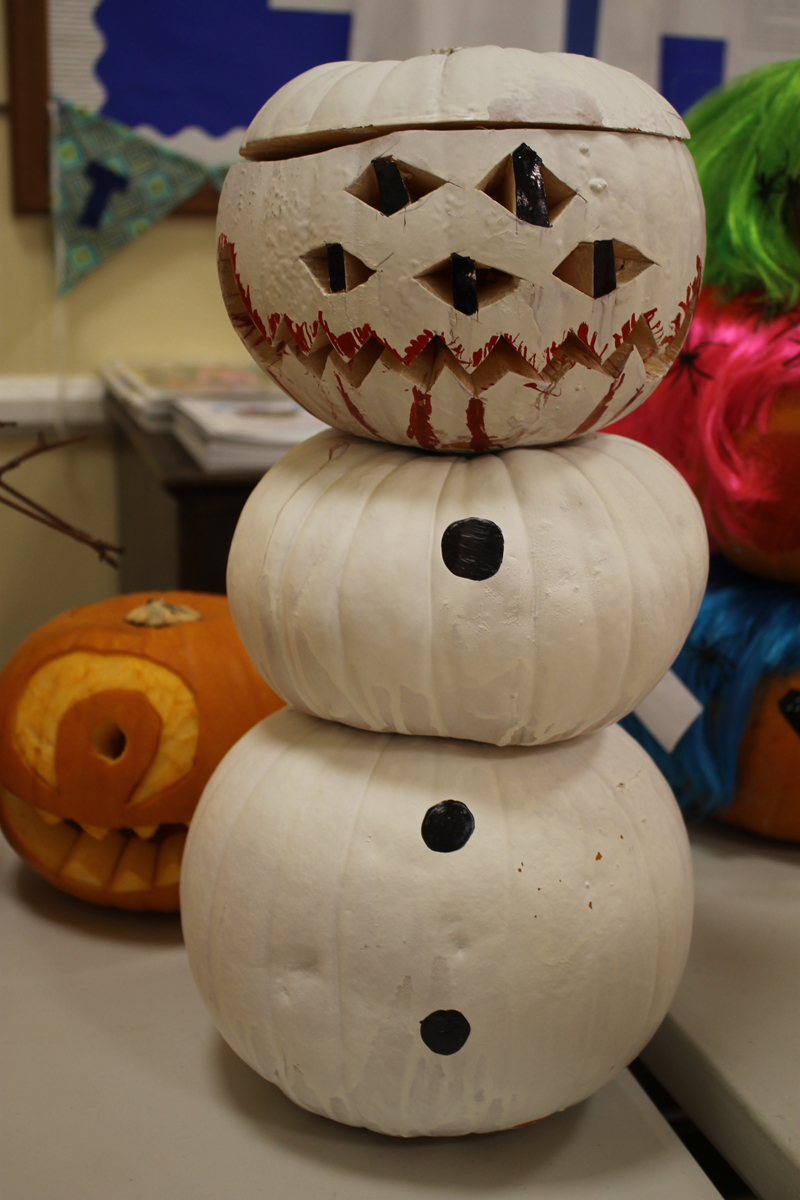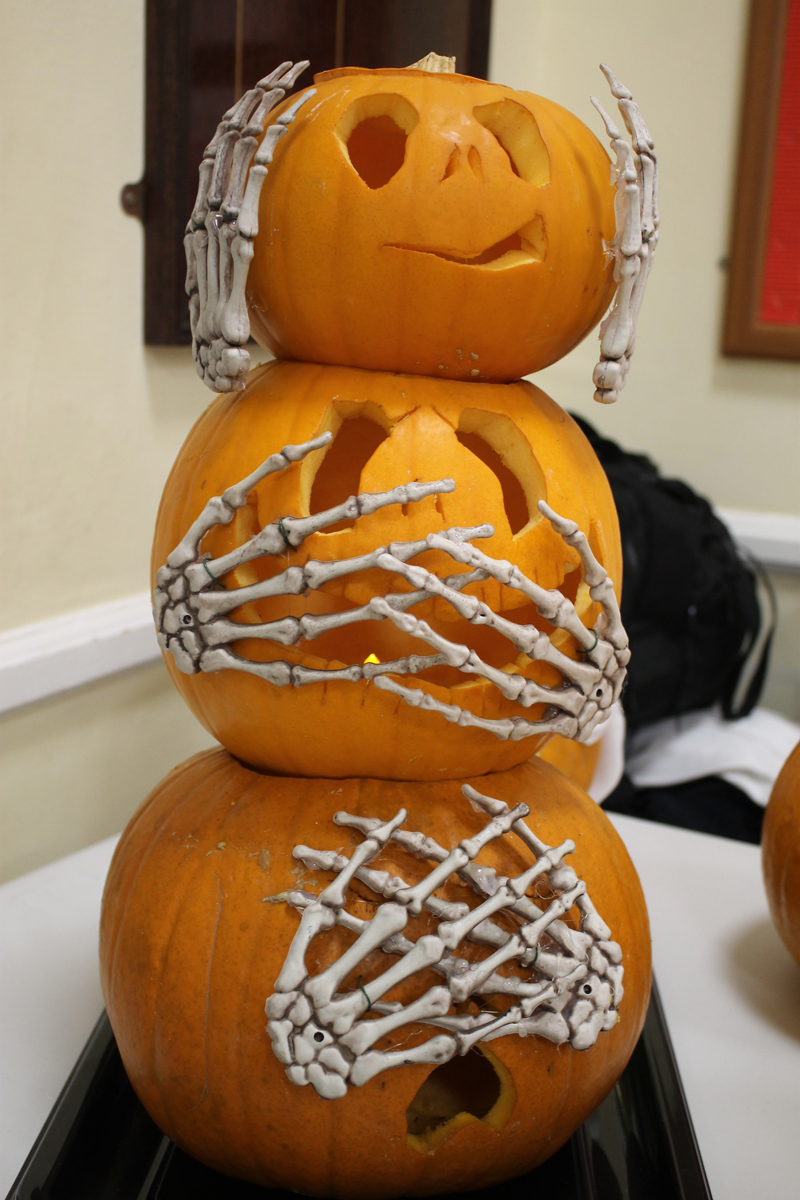 Tables in the Main Hall were jam-packed with 249 Prep pumpkins on display, with each of the four corners representing a different house. House Captains and Prefects then had the challenging task of selecting four pumpkins from each. The selection criteria focused on creativity, innovation, effort and/or the amount of actual carving. The finalists were then displayed on a table in the middle of the Main Hall. Those who were selected and commended (below) will receive extra house points.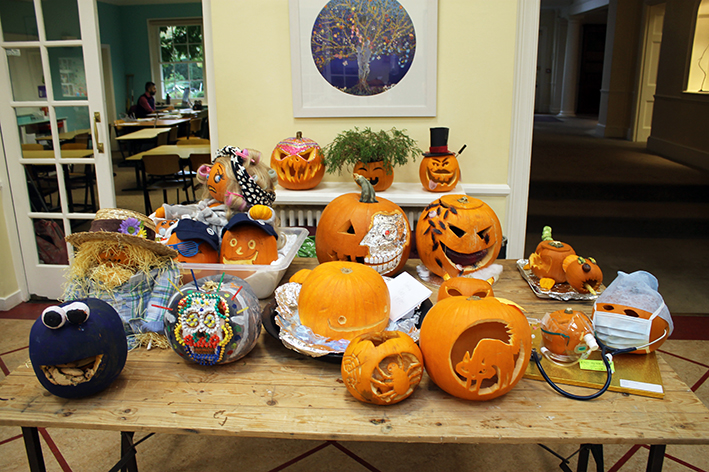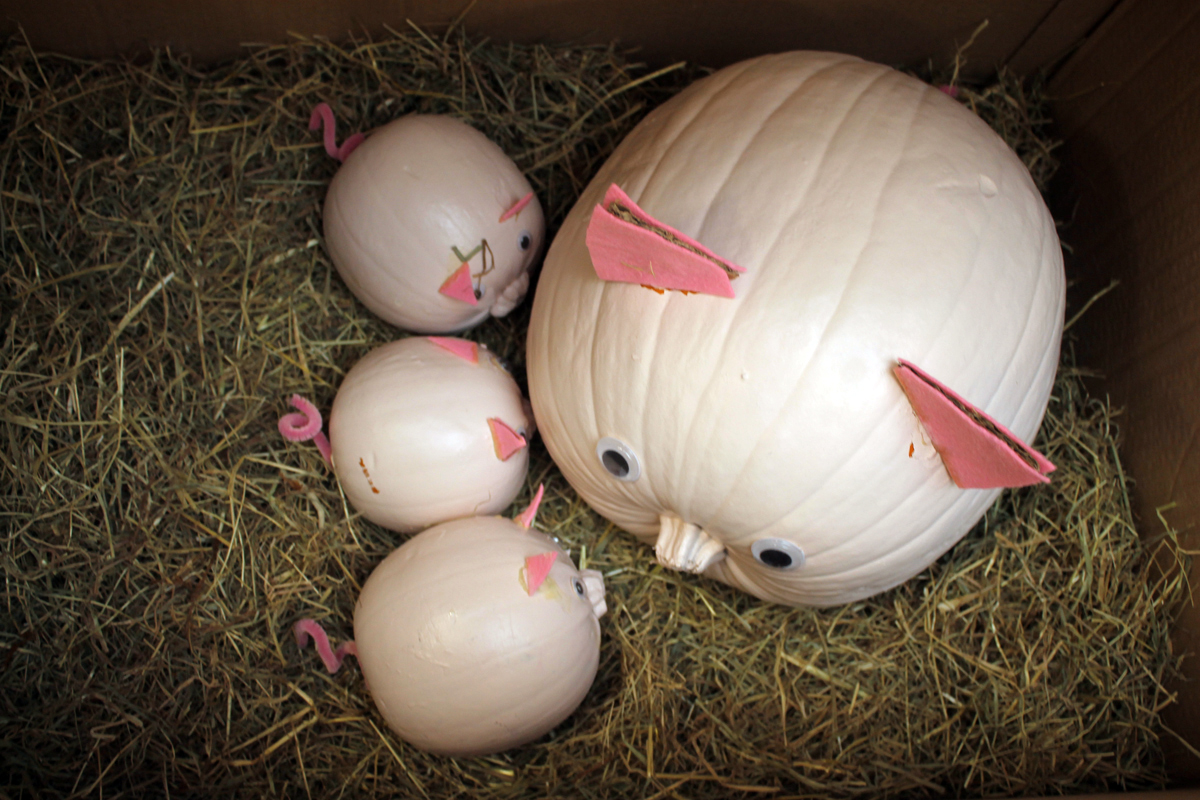 To view more pumpkin photos then please visit our Photo Gallery
Finally a selection of the top four pumpkins was made by Mr Hardie, Mr Hooke and other members of the Senior Leadership Team.
The final four, in no particular order, were: Raffy (10s) with his terminator pumpkin, Ella (8s) with her  intricately carved and sequinned creation, Perdey (11s) with her nature inspired pumpkin tree and Agatha (10s) with her cheeky but chilling pumpkin character. See all below.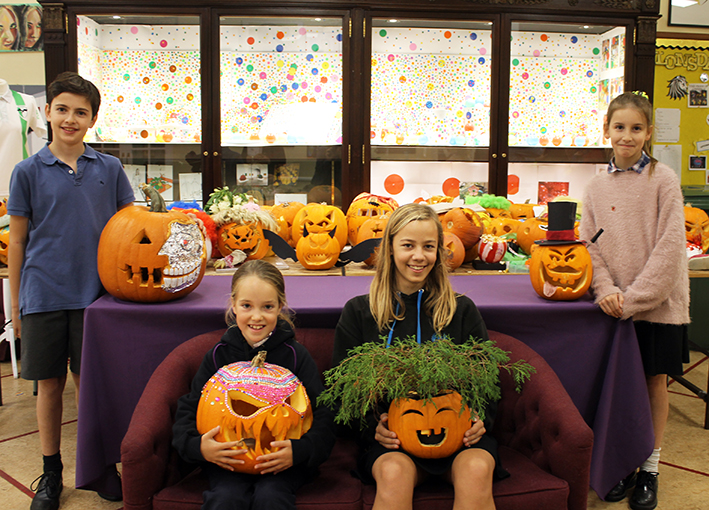 The overall winner will be announced in assembly next week and will win a generous amount of points for his/her house. 
It is looking like a tough competition between Thames and Lonsdale, with Thames currently in the lead overall. Good luck to all those who entered and may the best pumpkin win!
Meanwhile our Prefects organised an after school on-site Halloween extravaganza for Sixth Formers, which some of our braver members of staff attended too! Part of the fun included a Fancy Dress competition, games, dancing and karaoke.