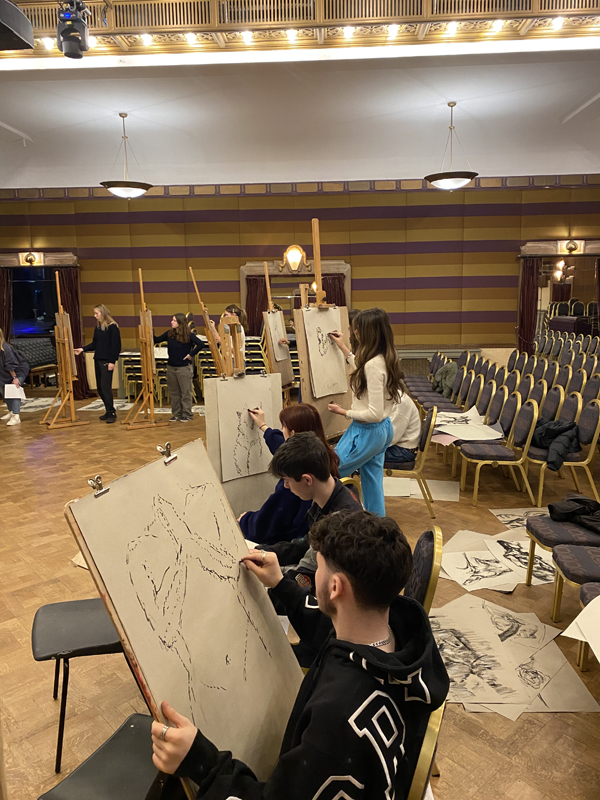 From life drawing through gallery visits to creative learning projects, Harrodian artists from our 12s upwards have been engrossed in creative and exciting art activities of all kinds this term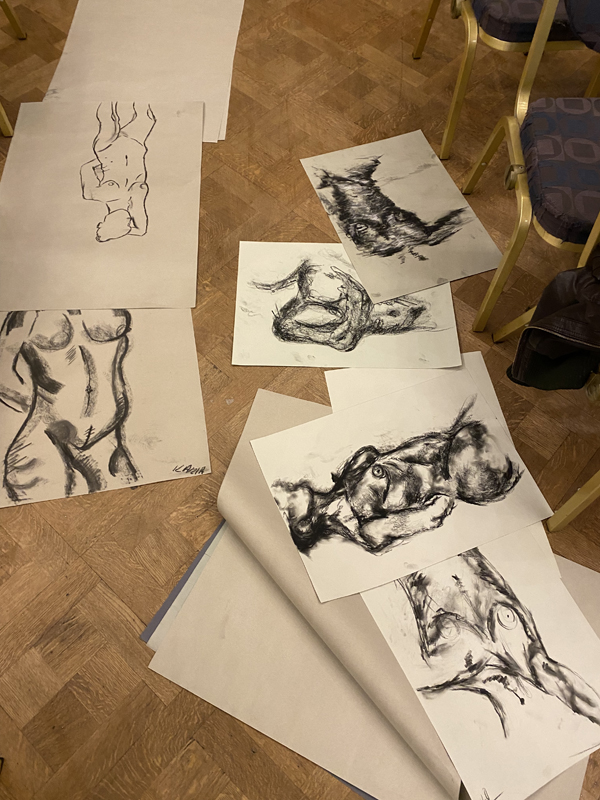 Sixth-Form Art and Graphic Design students were given the chance to sharpen their observational and technical skills through a life drawing workshop on 24th February. Offered as an addition to the curriculum, students benefit from a total of four life drawing sessions over the two-year A Level course at Harrodian.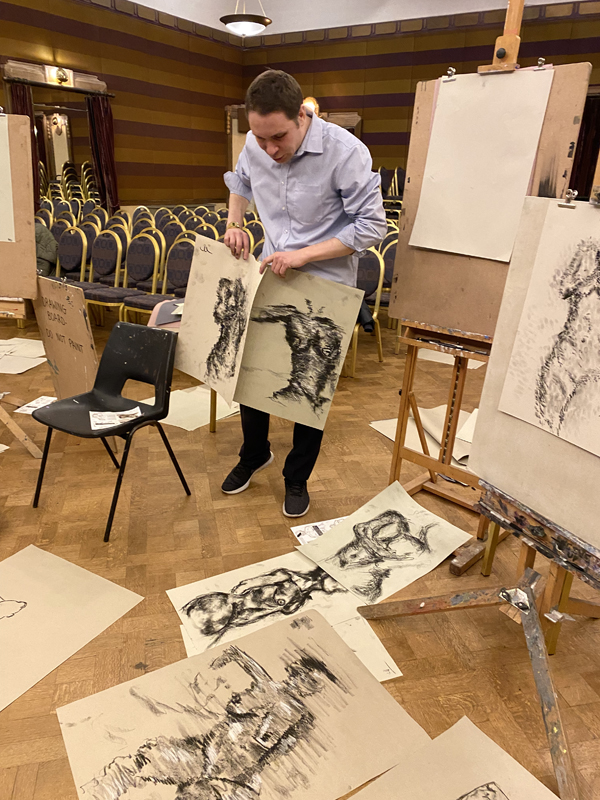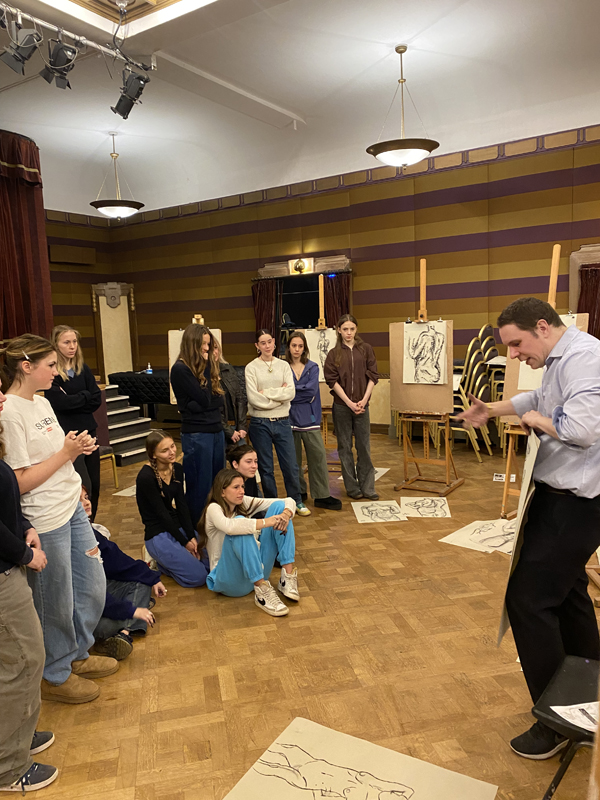 Learning to draw the human figure from life has been fundamental to the training of artists ever since Renaissance times and regular life drawing sessions remain as vital to art teaching as ever. Life drawing teaches students to really look at what they are drawing: the dimensions and proportions, the perspective, the light and shade and it is an excellent way of developing the technical skills which every artist needs. In this session, run by John Close, our students worked hard over four hours, using charcoal to sketch with but also experimenting with coloured chalks.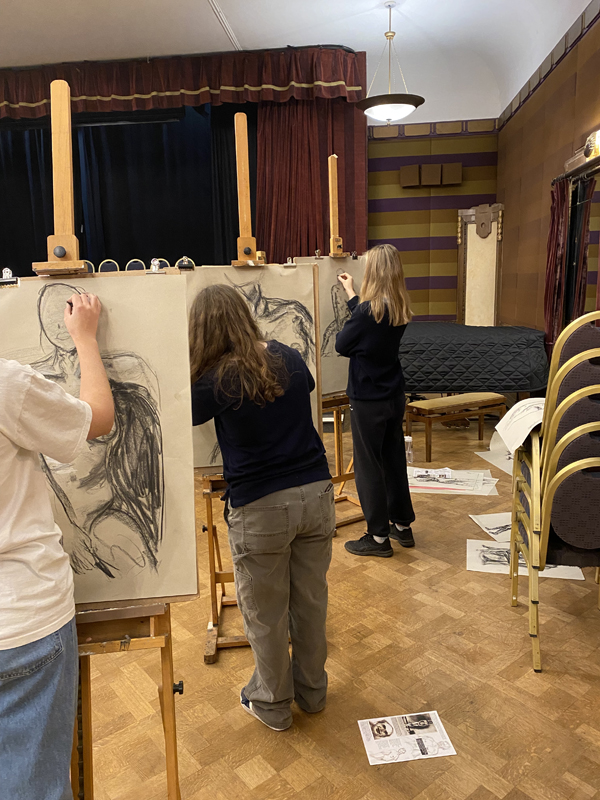 As you can see from some of  the photographs, the quality of much of the work produced suggests that, alongside new insights into their craft, many of the young artists who took part will have some impressive life sketches to add to their A Level portfolios as a result of their weekend drawing masterclass.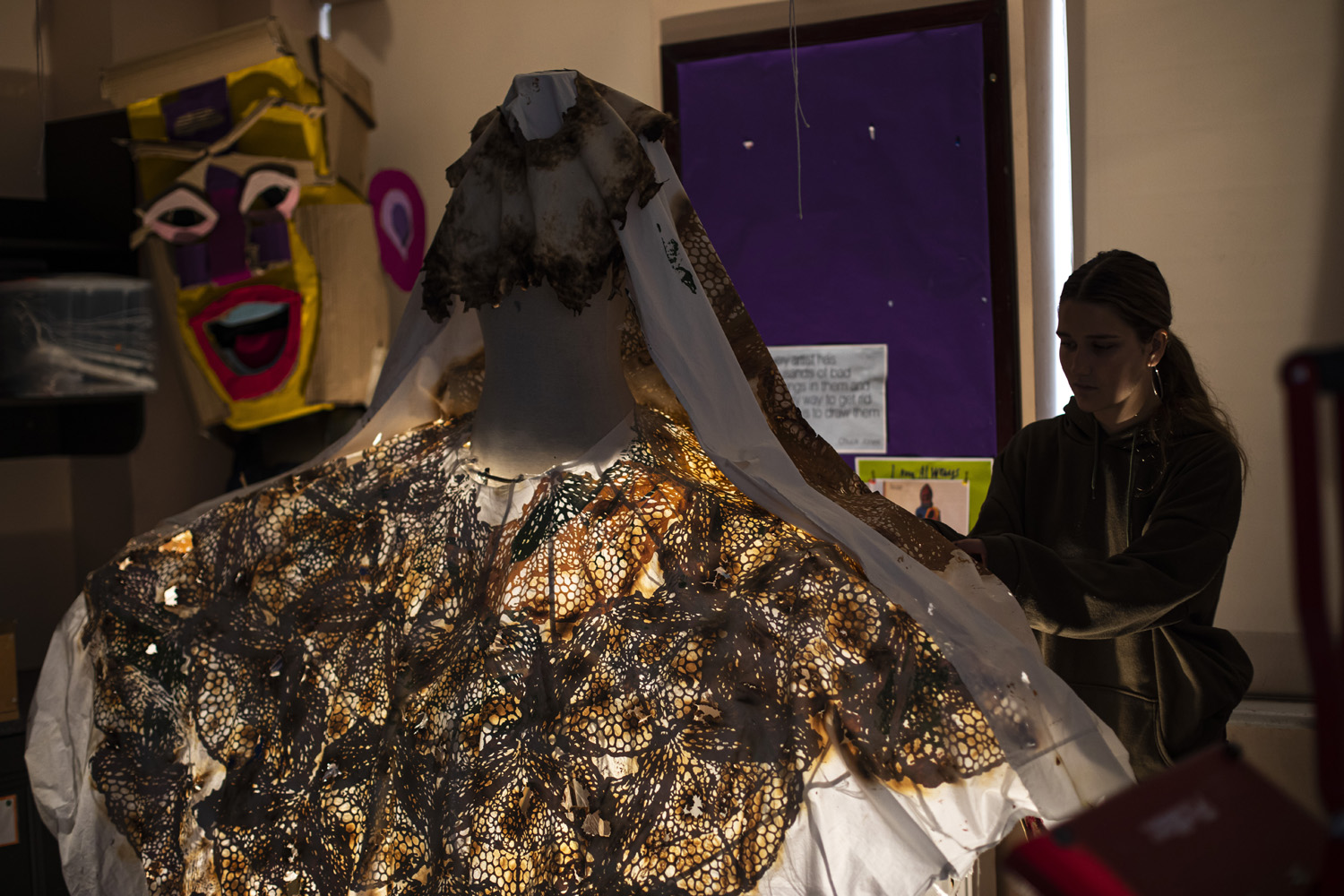 Pupils in our 15s (Year 11) and upwards who are studying Art, Graphic Design, 3D Design or Photography were also treated to a talk by alumna Mia, famous for her incredible fashion pieces in last year's Summer Art Exhibition (above), who came to share her experience of studying an Art Foundation at Central Saint Martins with them. She explained how students on the course are given a great deal of independence and how she has learnt to be much more self-disciplined as a result. She also talked about some of the art briefs she has been given and showed the group some red trousers with black casts jutting out of them, that she designed and made in just two weeks. She is photographed here with members of our Art, History of Art and Graphic Design teams, below: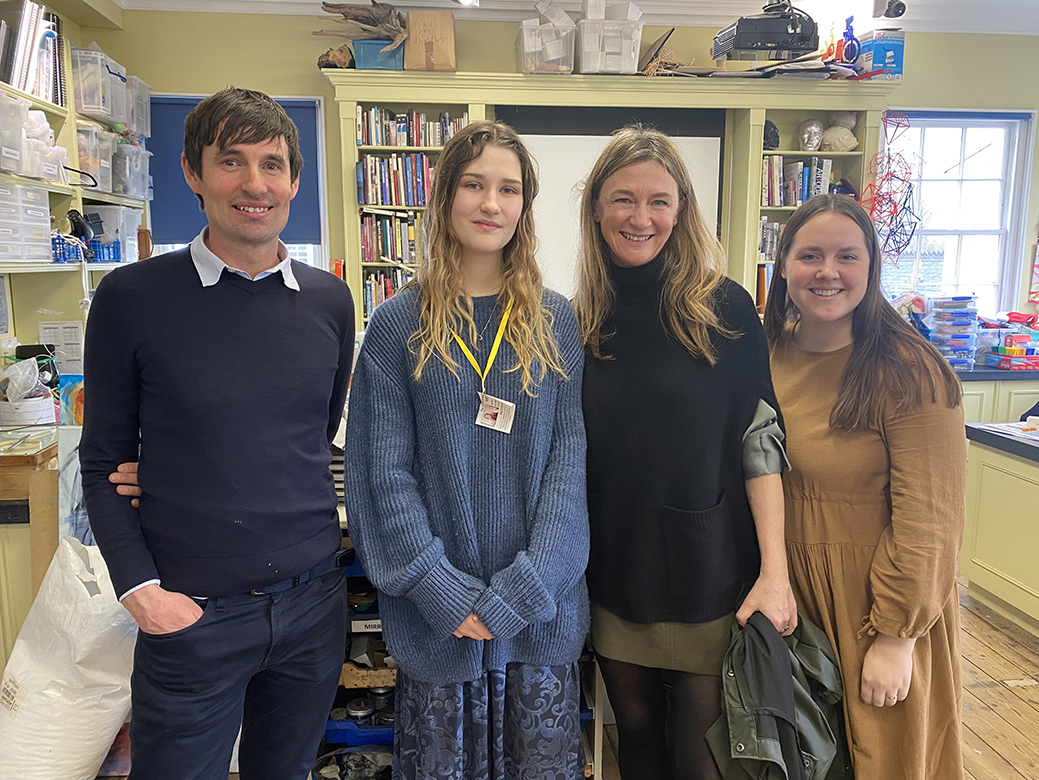 Meanwhile our 14s (Year 10) pupils, who are two terms into their GCSE art course, enjoyed a trip to the Saatchi Gallery to see the Beyond The Streets exhibition: the most comprehensive graffiti and street art exhibition to ever open in the UK. Each of the exhibition's chapters explored exceptional moments in the history of this artistic movement; including the emergence of punk; the birth of hip-hop - marking its 50th anniversary in 2023; and street culture's strong influence in fashion and film. Large-scale murals, sensory installations, extraordinary fashion and a range of mediums from wooden door carvings to layered billboards, gave them plenty of inspiration for their next art project entitled  'Self-expression.'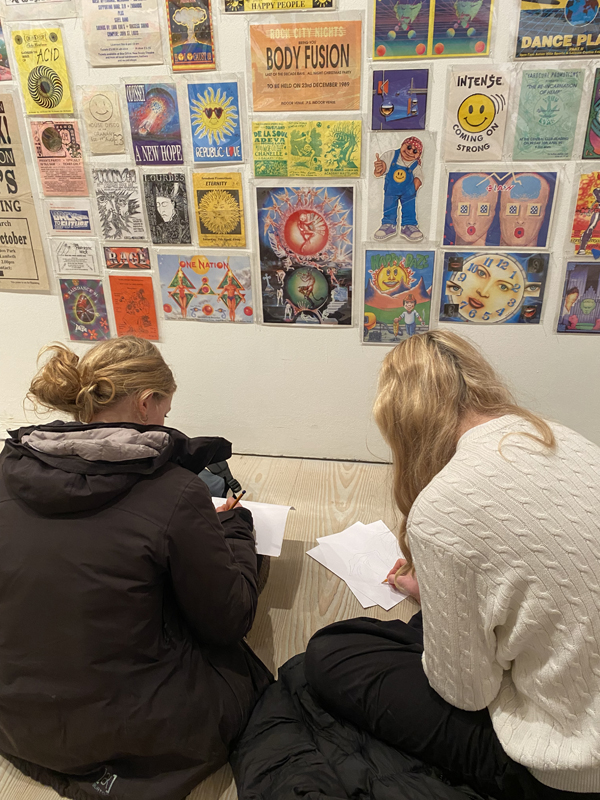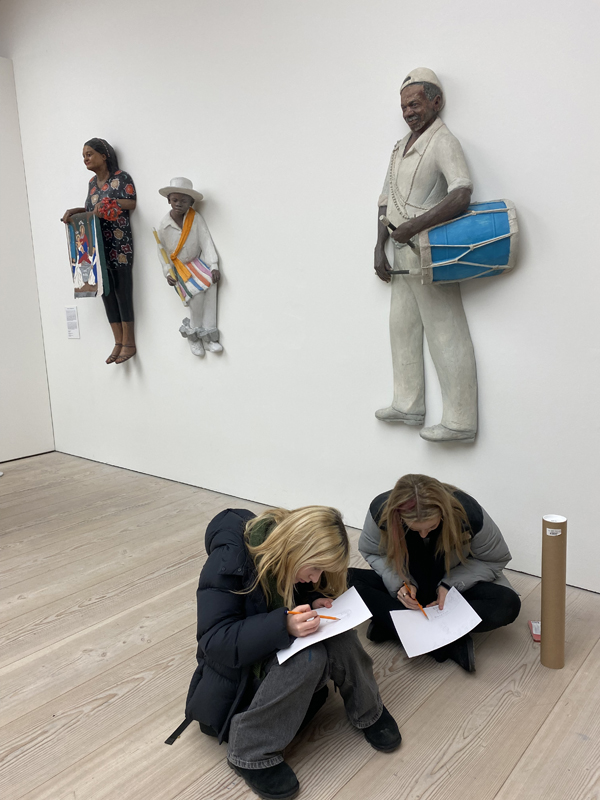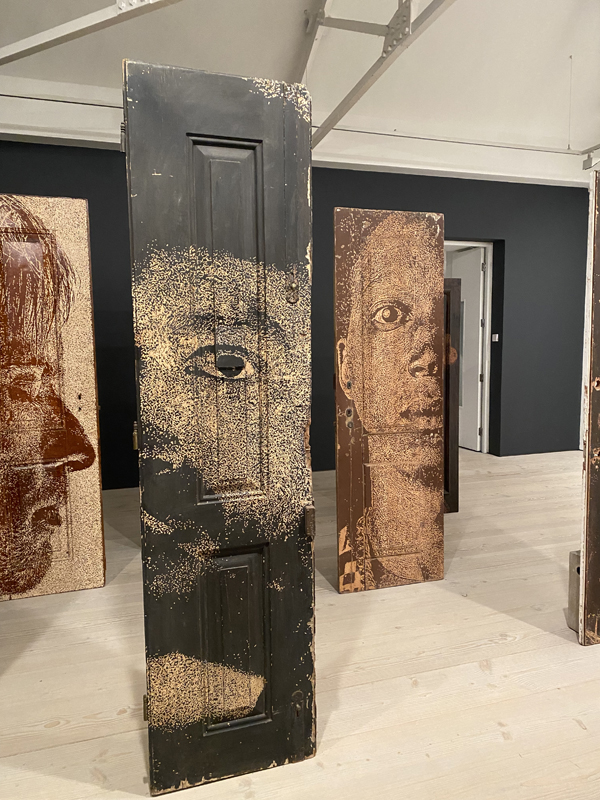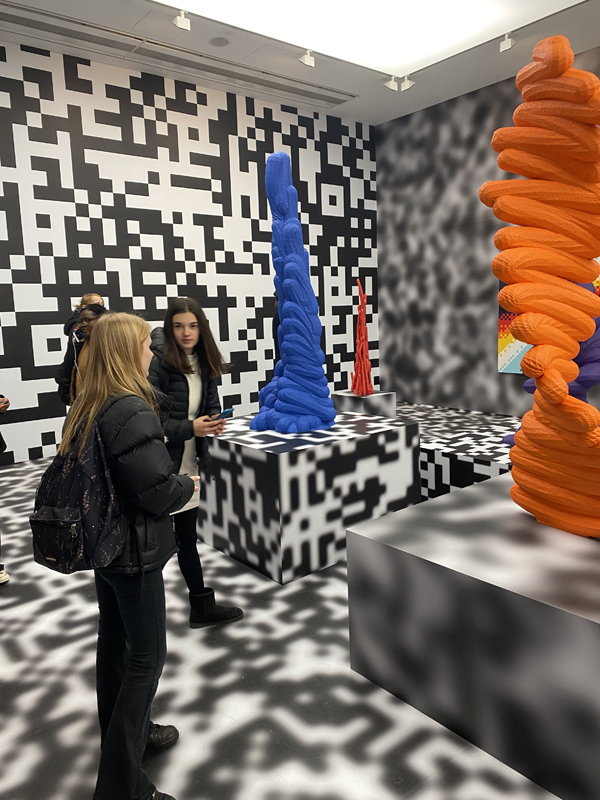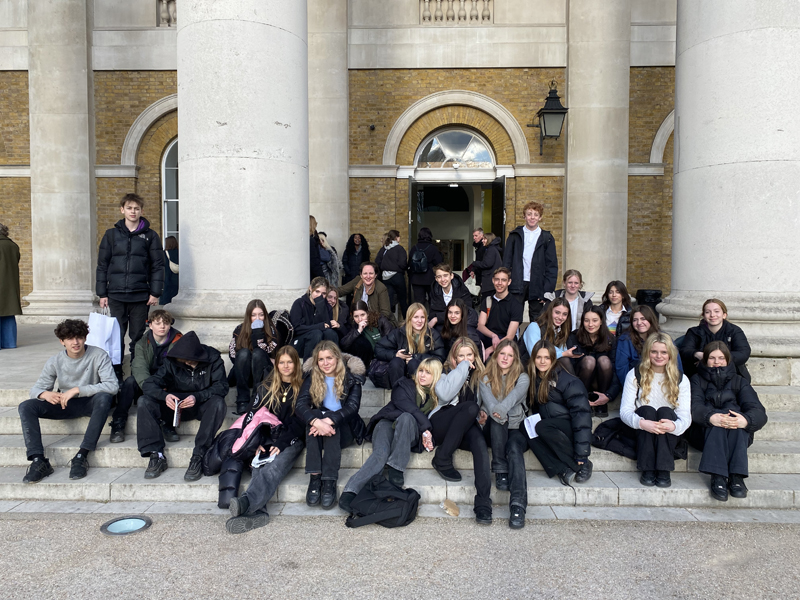 Lower down in the Upper Prep, our 12s (Year 8) have been painting their own self-portraits using gouache, watercolour pencils and Indian ink. They used a photograph of themselves as a guide and then a grid reference to draw the portrait out before they began painting. As a source of inspiration and reference, they also studied the work of two contemporary artists - Chuck Close (known for using grid references) and Alex Katz (famous for the heightened colours and bold simplicity of his paintings). The self-portraits are currently displayed in the Main Hall outside the Junior Library for those who haven't yet seen them.