Harrodian Prep Art Teacher Mr Scott is challenging his 9s and 10s pupils to look differently at everyday objects - both in the natural world and inside the home - by appreciating their beauty and using them in their artwork. 
Our 9s (Year 5) have been using Max Ernst's work, 'In the Stable of the Sphinx' as their inspiration to make collages depicting real or fantastical creatures and landscapes, objects or figures. They have been using Ernst's frottage technique to make rubbings from everyday objects by placing paper atop various materials - wood floorboards, lengths of twine, leaves, wire mesh, crumpled paper, crusts of bread and rubbing the surface with a pencil or crayon. Here are some examples of their rubbings: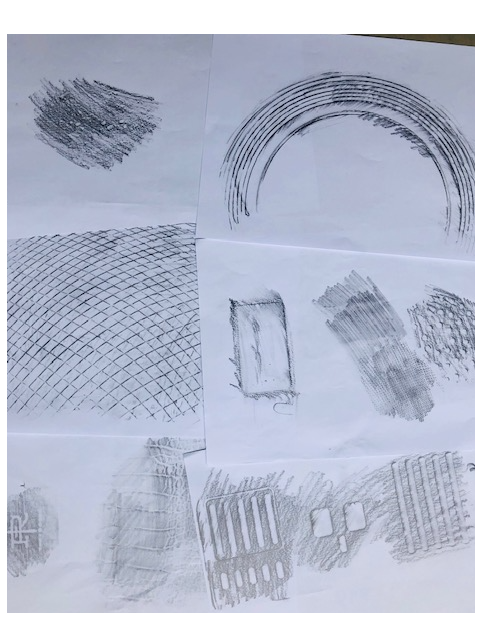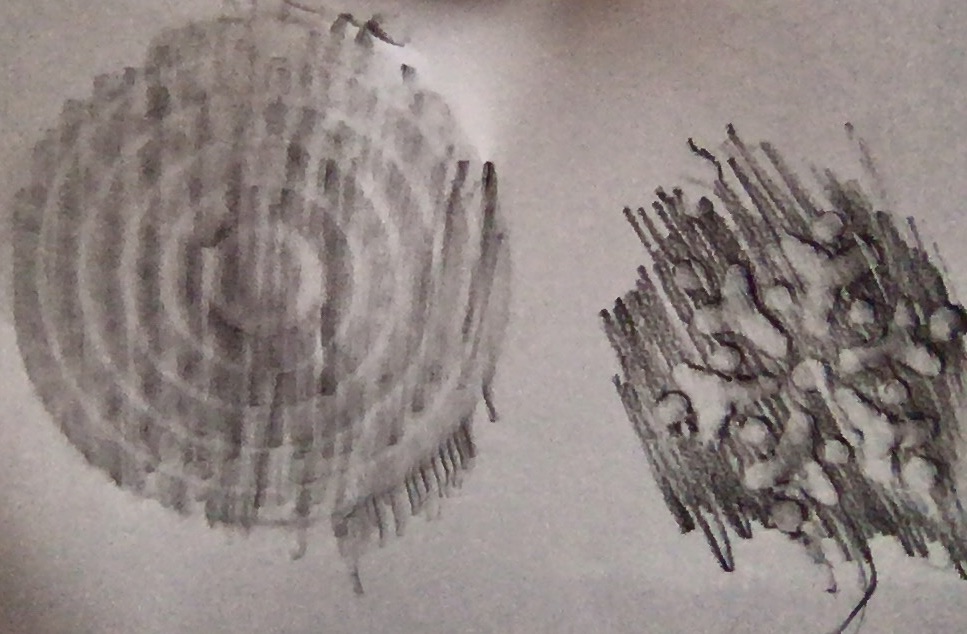 After creating several rubbings each, pupils were then able to create their final collage pieces: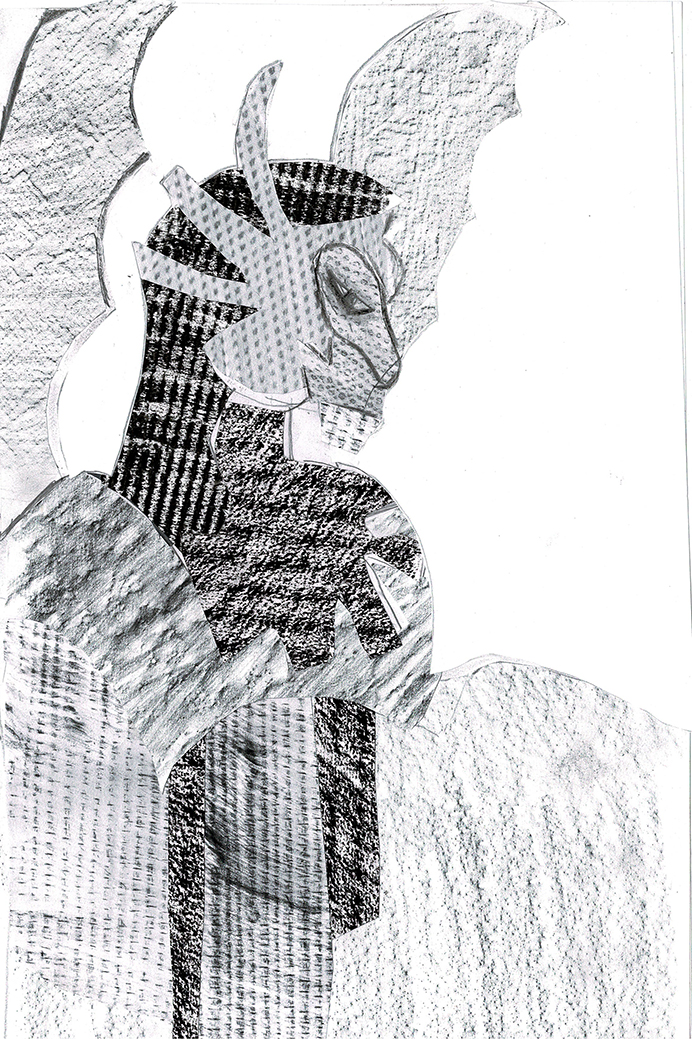 Oliver (9s)

Otis (9s)
Lucy (9s)
Meanwhile our 10s (Year 6) have used everyday objects from outdoors - leaves, bark, sticks, mud, flowers, stones, feathers, compost peelings, sand, light, reflections and shadows - to make natural sculptures inspired by those of British artist and environmentalist Andy Goldsworthy. 
Here is a glimpse at some of the natural sculptures created by our 10s pupils: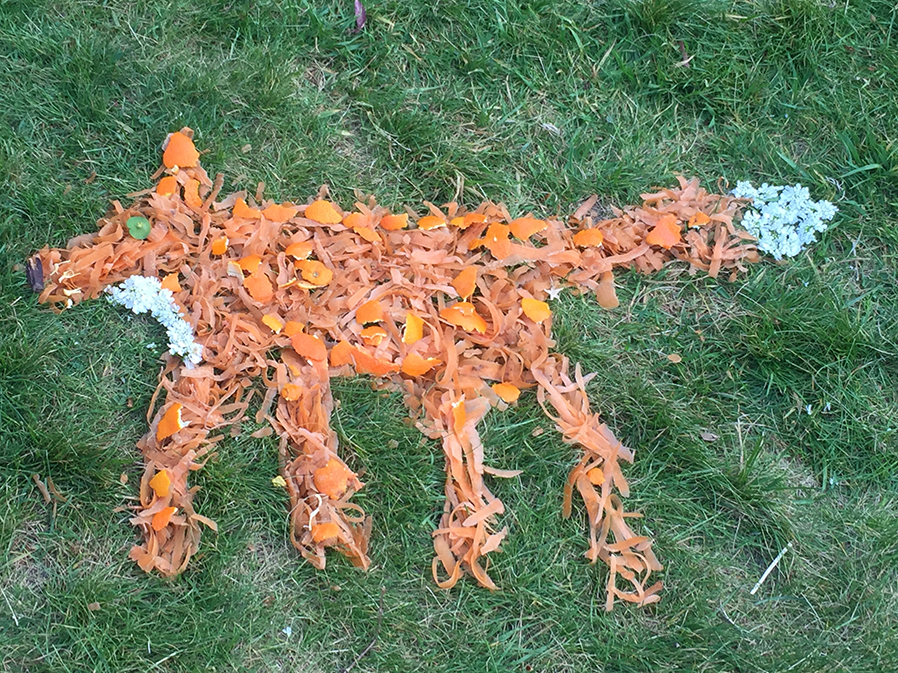 Theo (10s)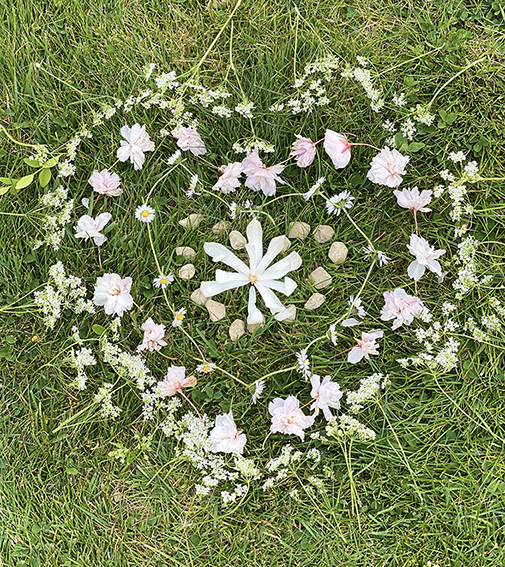 Daisy (9s)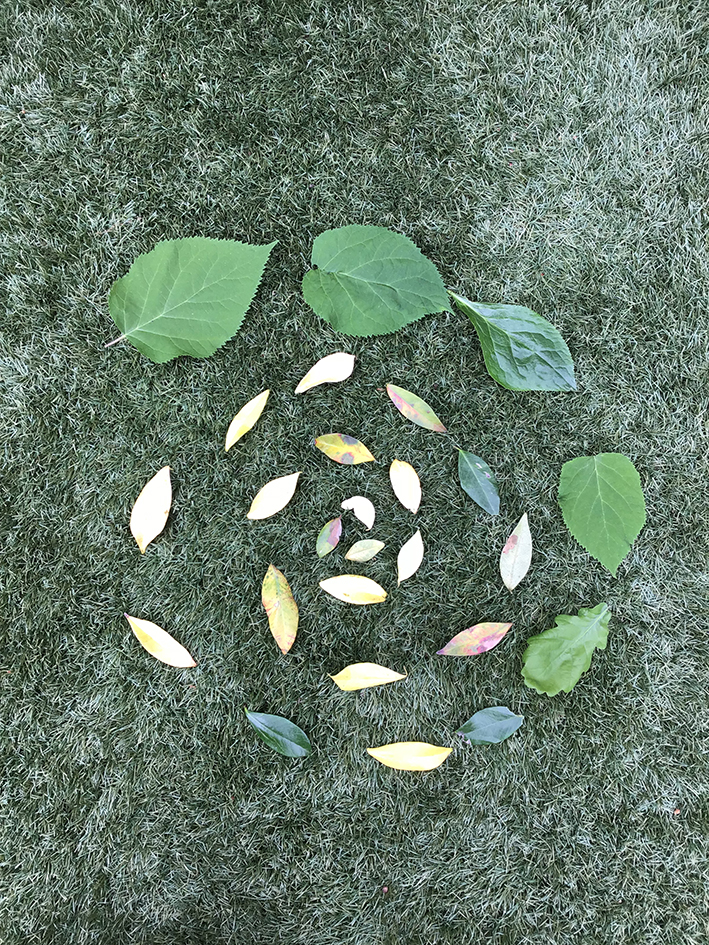 Harry (10s)
To view more art by our 9s and 10s pupils
Mr Scott has been impressed by the enthusiastic response to his art assignments in the Prep School. An upside to the lockdown may well be that it has afforded some of us more time for creativity and self-expression. Harrodian parent, photographer and art patron Maryam Eisler, recently interviewed a number of visual artists for Lux Magazine, all of whom are still currently working, even if they are having to adapt the way in which they do so. She invited them to share their wisdom and thoughts on being confined in space and time, but not in mind. Erwin Wurm - the artist who provided the source of inspiration for last week's 11s Pullover Sculptures - was one of them. Mr Scott would like to share Wurm's words, particularly with his 11s who have been making one-minute sculptures inspired by his work:
Let's be grateful for the wind who brings the smells of the spring.
Let's be happy that quietness gets space now.
Let's dream that our nature heals.
Let's think of our beloved ones.
Let's start being slow.
Erwin Wurm, artist and source of inspiration for Year 7/ 11s artwork
* Thank you to Maryam Eisler for sharing Erwin Wurm's words with us. 
To view 11s artwork inspired by Erwin Wurm