Pupils in the Pre-Prep have been busy working on practical summer projects ranging across gardening and ​history
All pupils in the Pre-Prep had fun this week turning their old wellington boots into plant pots. They filled them with soil and bee-friendly plants, as part of a PP3 Eco Club initiative to encourage greater biodiversity on the school site.  Some of our Eco club members can be spotted below, playing hide and seek behind their boot plant pots!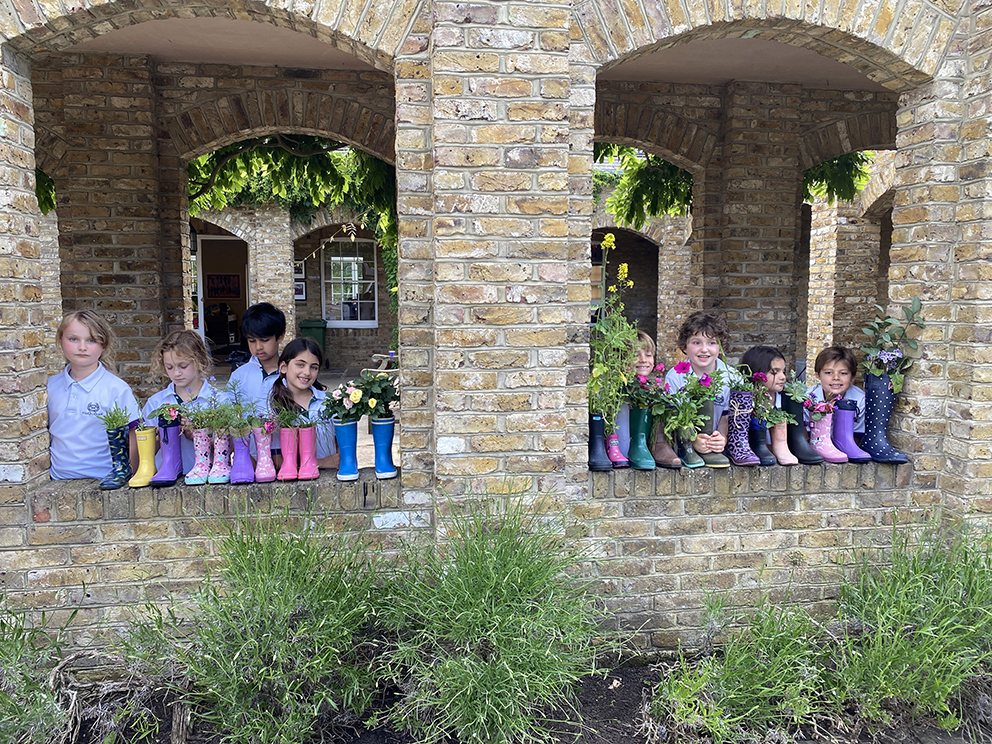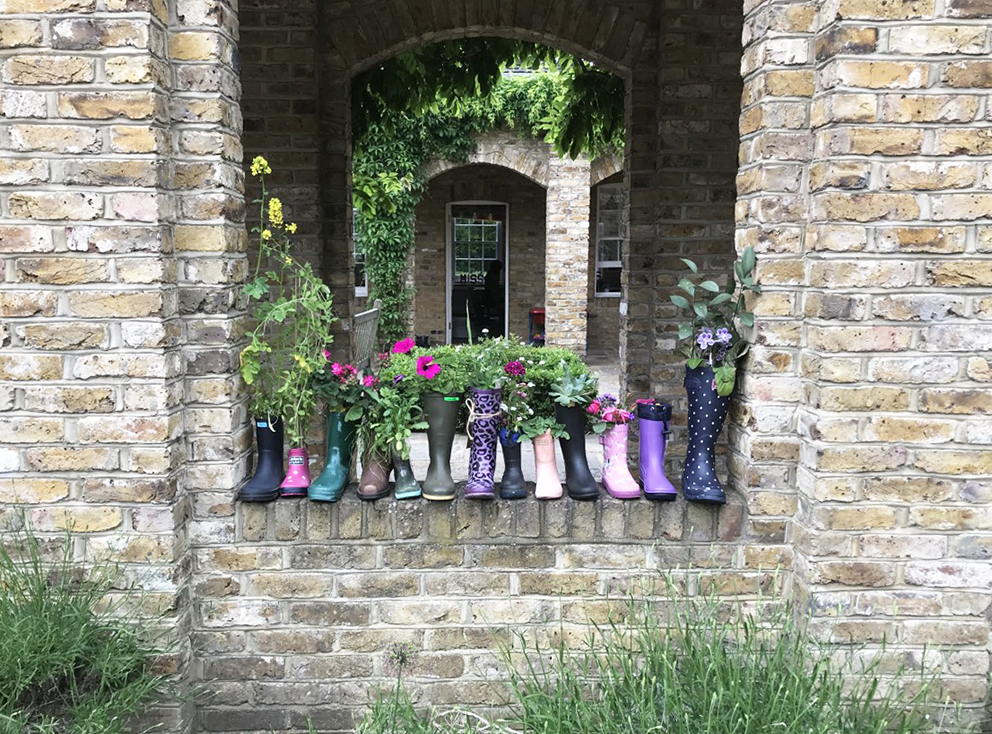 Every year, our PP3 girls and boys take part in a competition to build a model of an Anderson shelter as part of their history topic on the Second World War and this year was no exception. Model-making standards were again very high with some impressive constructions. Mr Hooke and Head of History, Mr Nowell, had a tough time choosing the winners and eventually a small group from each class were awarded.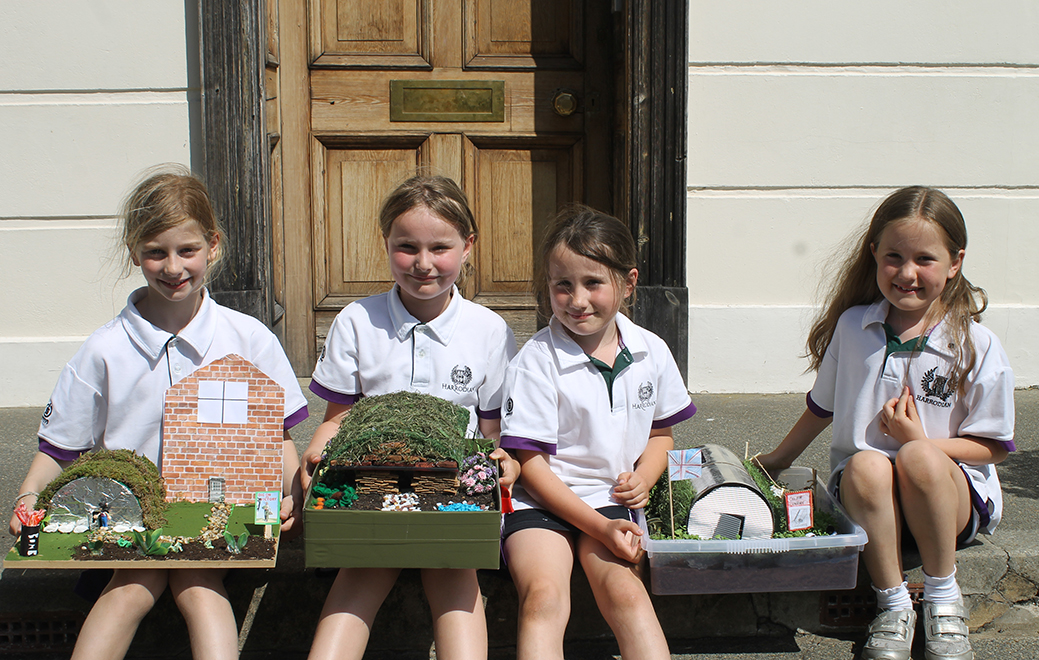 PP3RNA winners above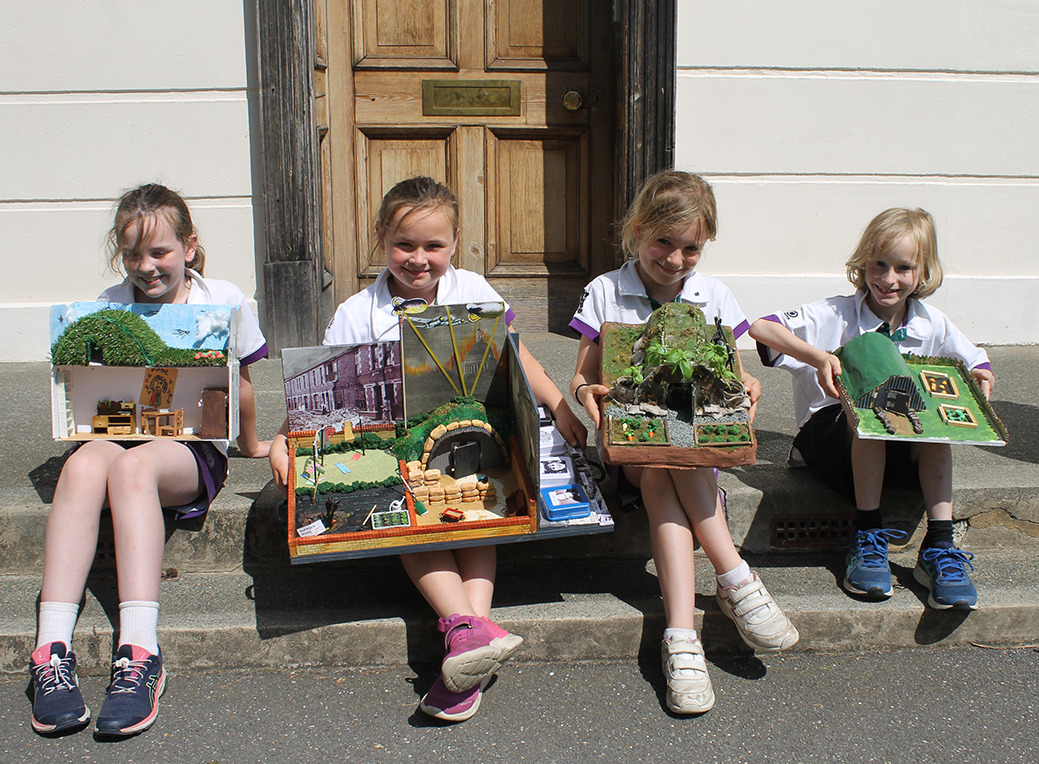 PP3ZKHO winners above
In the sunny weather, their creations were displayed outside for staff and collecting parents to admire. Well done to everyone who took part.