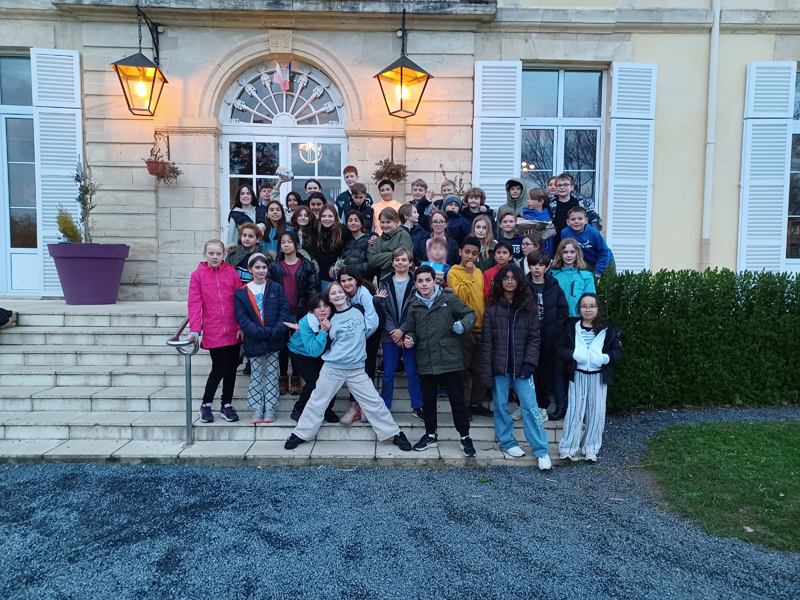 A group of 44 pupils from our 10s (Year 6) enjoyed a fun and informative trip to Normandy with their Harrodian teachers over the Easter holidays.
As well as practising their French language skills, they were given a real flavour of French culture and history and they packed a huge amount into just a few days.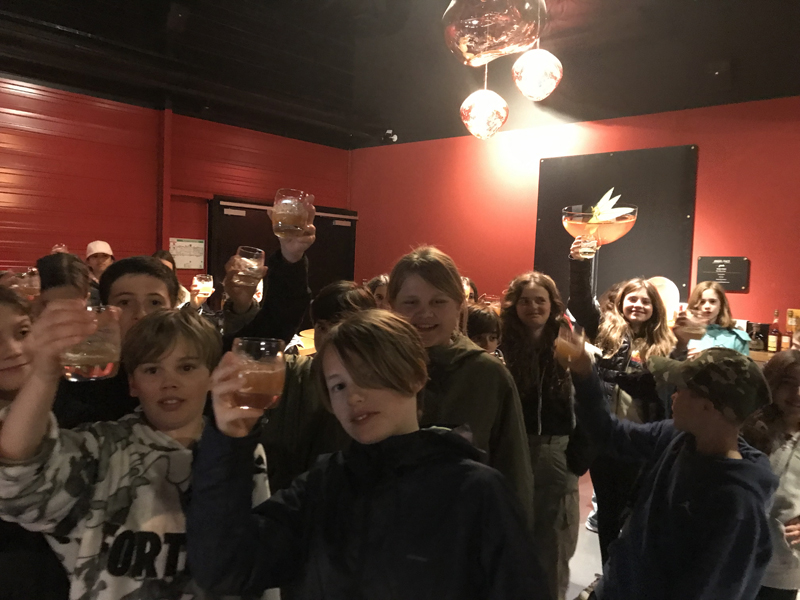 First on the agenda was a visit to a local distillery/cider manufactory where the children learnt how products were made and enjoyed sampling local apple juice (not cider!) afterwards.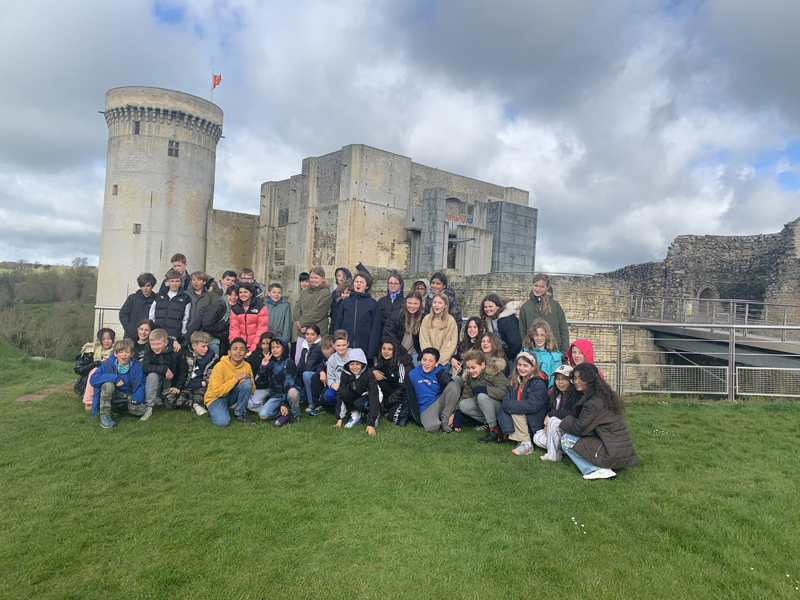 They enjoyed a guided tour of Château de Falaise, birthplace of William the Conqueror, where they found out how the castle would have looked and who would have lived there.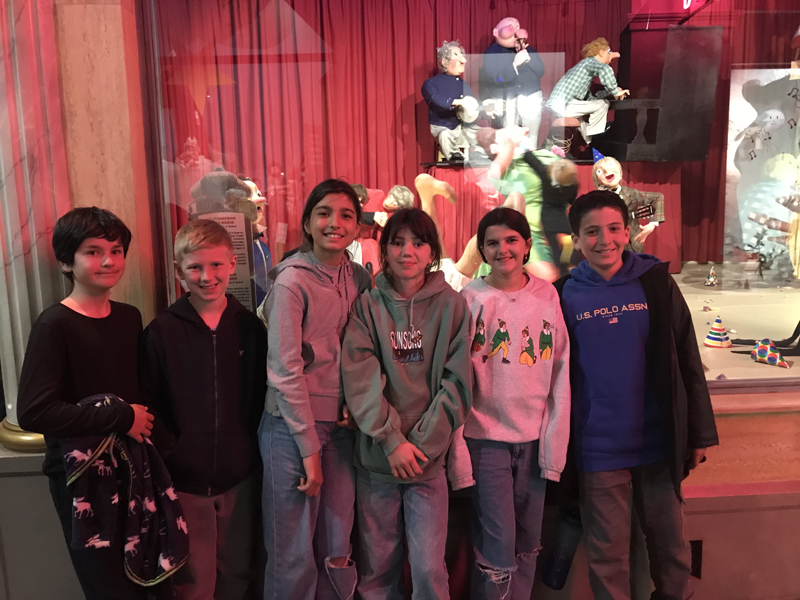 A visit to the Museum of moving models was a popular addition to this year's trip. The children enjoyed looking at some impressive models, formerly used in some very grand French shop windows. Some of the group had the chance to be part of the displays, below.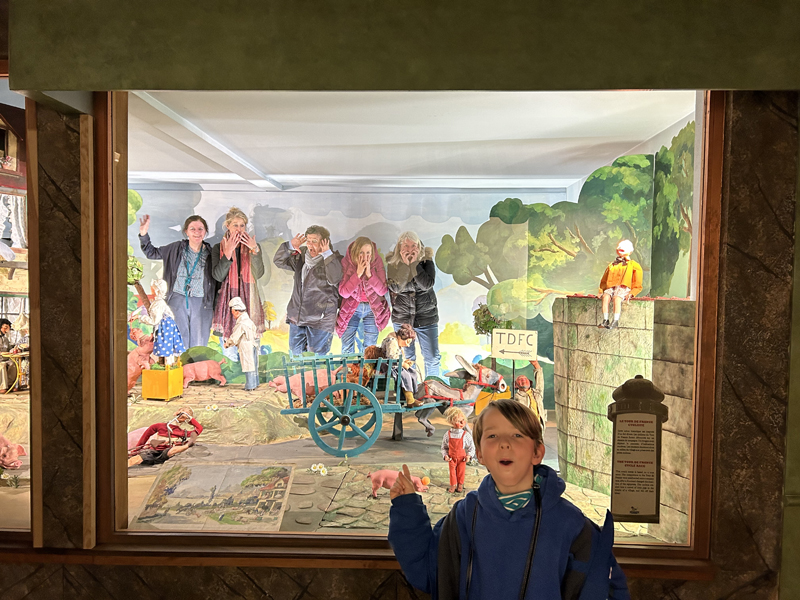 Making their own biscuits at a biscuit factory, and eating them afterwards was definitely one of the highlights!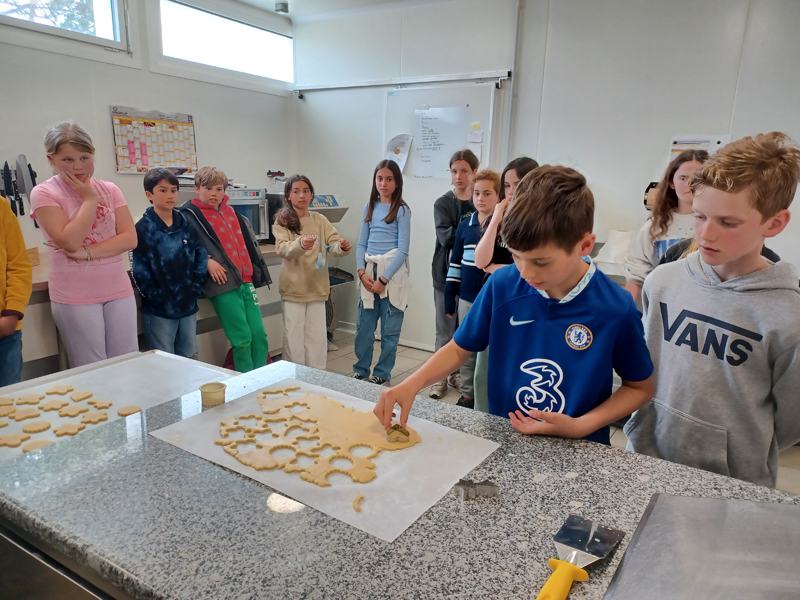 Splitting into small groups, the children worked together to buy ingredients for a picnic lunch at the local market. This was a competition, and groups were judged on the quality and presentation of their offerings. The weather was fine enough for them to eat the fruits of their labours outside at a 'déjeuner sur l'herbe.'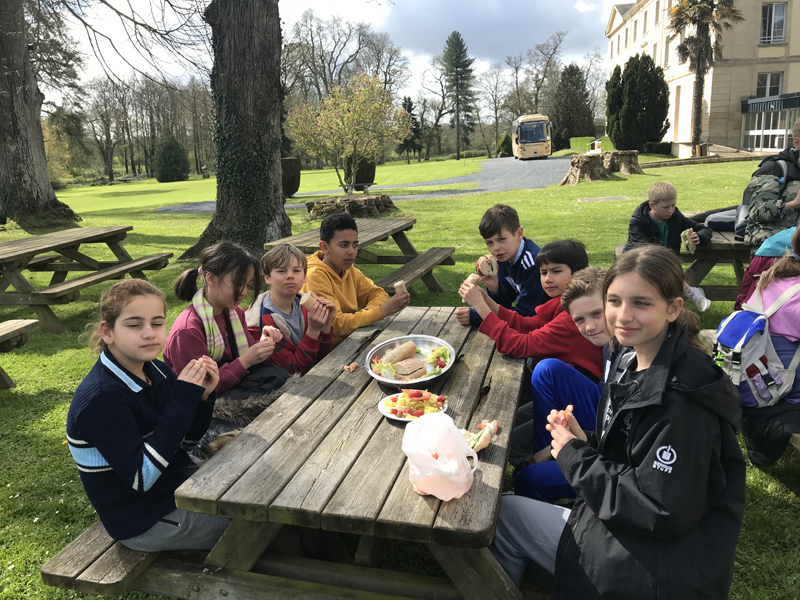 Later that afternoon, they enjoyed a tour of the Bayeux tapestry and a visit to Bayeux Cathedral where they learnt, amongst other things, the difference between a Gothic and Romanesque arch, and what flying buttresses were used for.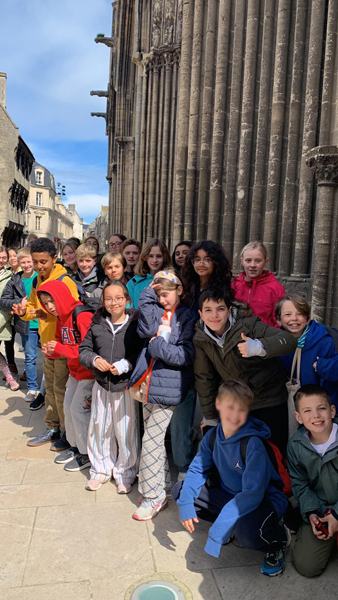 They ended the day with a visit to a local goats' cheese farm where the children enjoyed petting the friendly and inquisitive goats.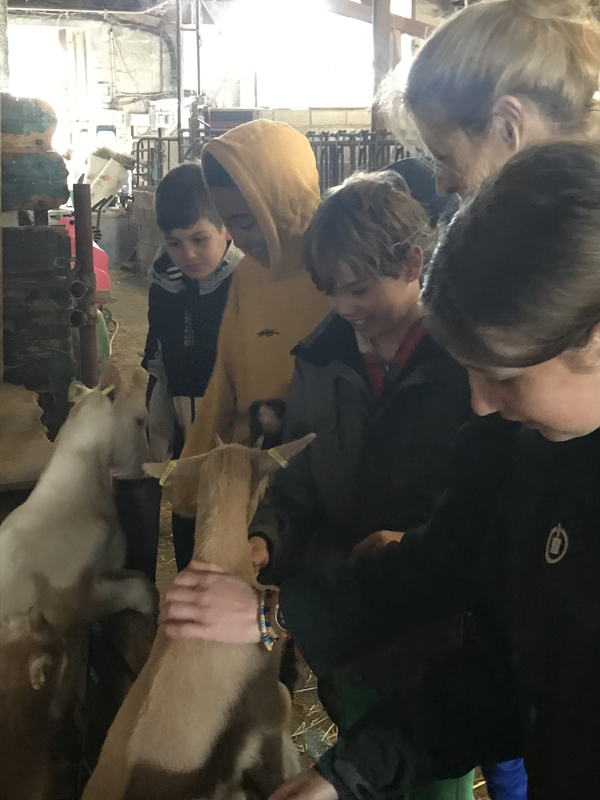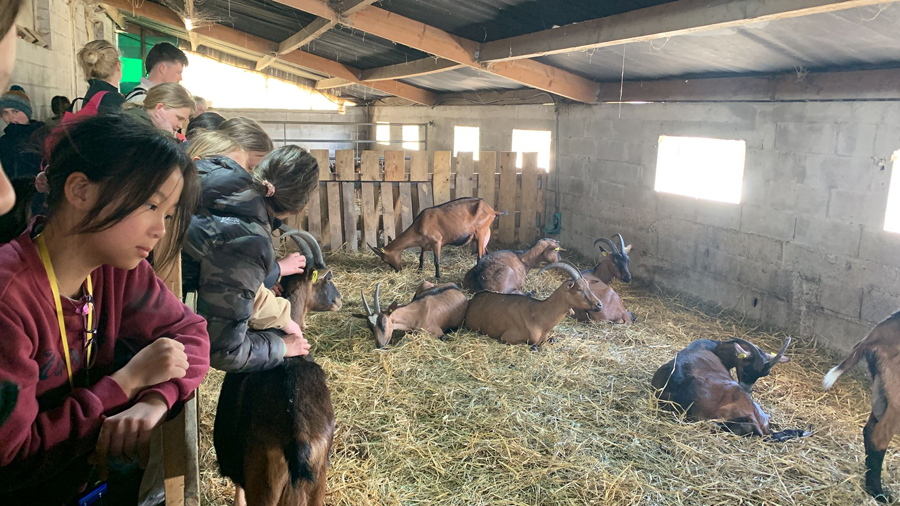 On the last day, the group enjoyed a visit to the local caramel factory, followed by lunch at a crèperie where they couldn't decide whether the chocolate or the caramel pancakes were the best!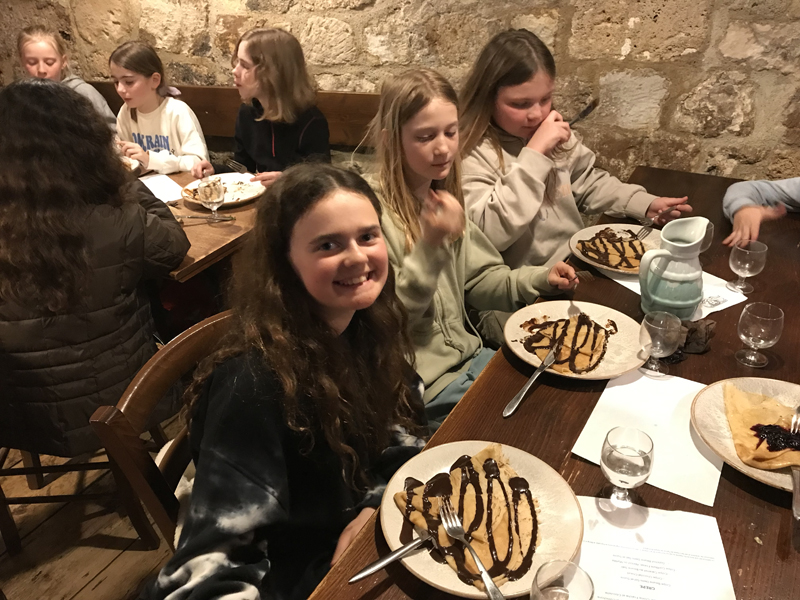 The trip, organised by English and Humanities teacher Kathryn Field and attended by Head of Lower Prep Clair Foster, was a great success. The children were engaged, enthusiastic and great company. They participated in all of the activities with a a positive and enthusiastic attitude whilst simultaneously acquiring new French vocabulary. Here is to next year's trip!
Small text
For a gallery of photos of the 10s (Year 6) French trip