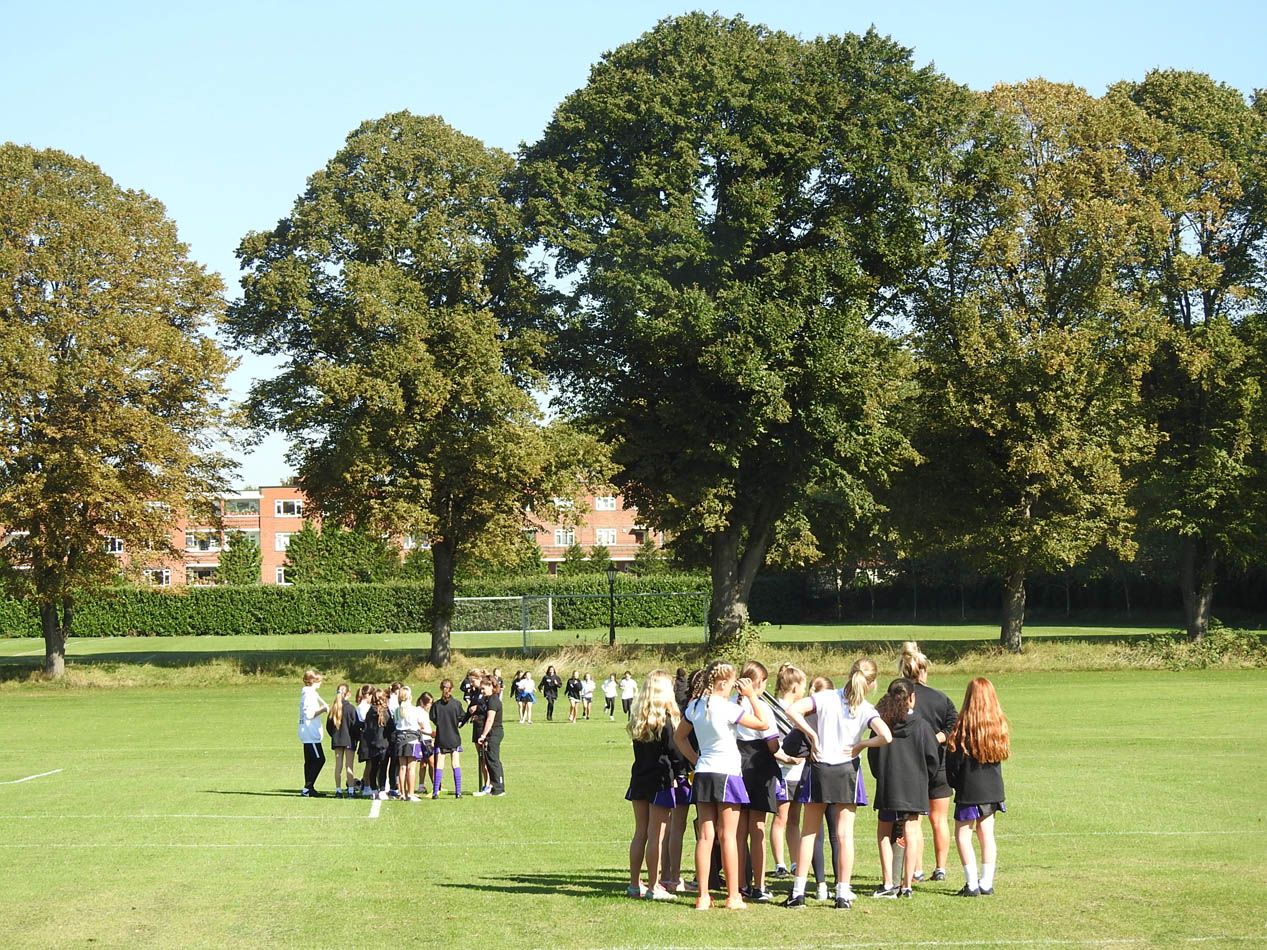 On September 1st, the day before the official start of term, Harrodian's intake of 36 new 11s (Year 7) joined Harrodian's old hands for a getting-to-know you morning session of chatting and cricket.
As with all schools, September at Harrodian is the month when we welcome a new wave of pupils to the school. This year saw the arrival of no less than 139 new pupils, 53 in the Pre-Prep, 62 in the Prep, 16 in the  Seniors (mainly in the 13s - Year 9) and 8 in the Lower Sixth.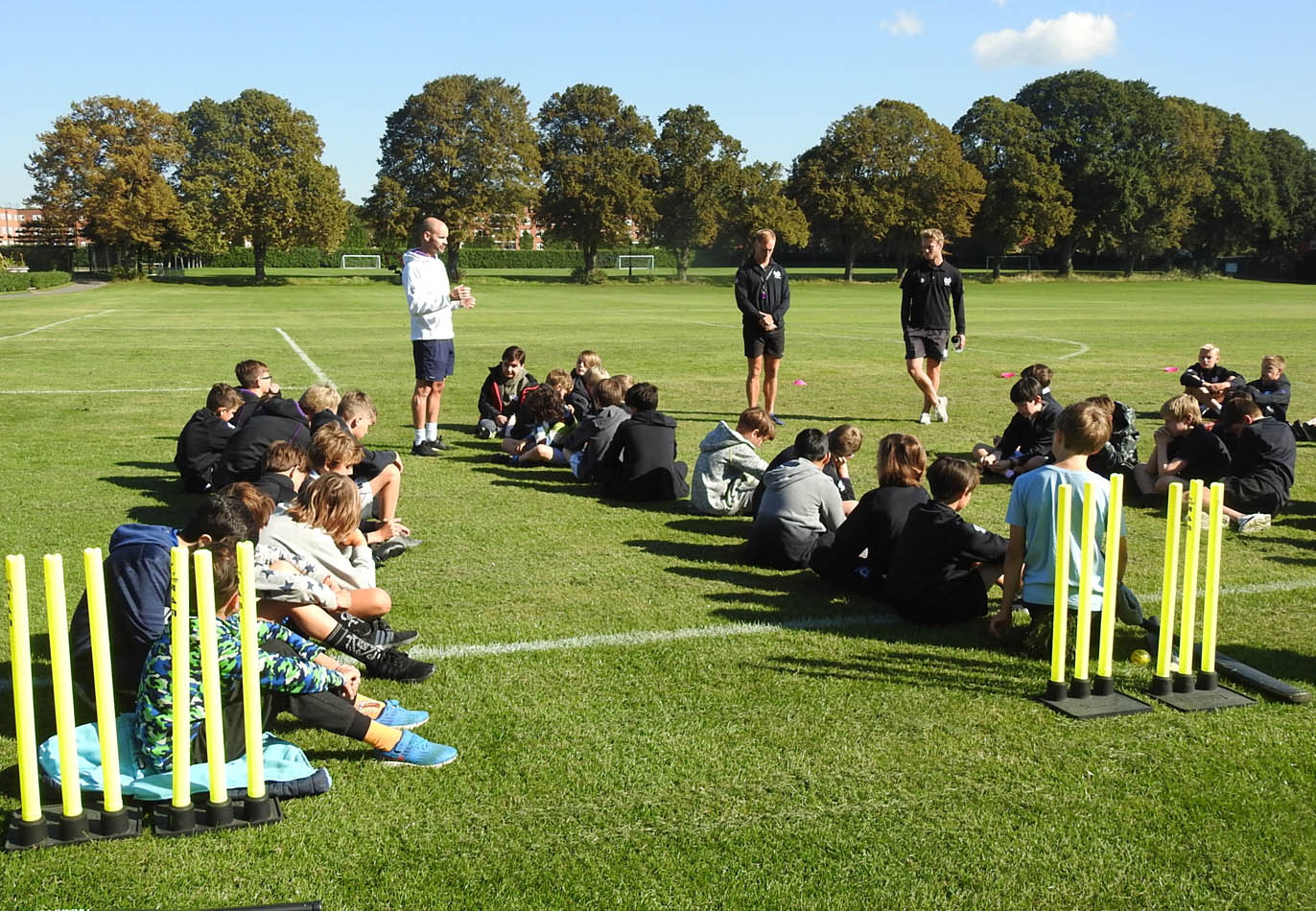 Our first priority is always to make all new arrivals at every age group level feel at home as soon as they enter the school. Thanks to the pandemic, this year, for age groups including the 8s, 9s, 10s and the Lower Sixth, our special induction sessions have taken or will take place on-line.  
We were determined to make an exception in the case of the 11s (Year 7) both because we know that the process of leaving Primary to join a 'big school' represents a special rite of passage for many children and because we understand how important it is to introduce and integrate our many '11 Plus' arrivals with existing Harrodians as quickly and naturally as we can.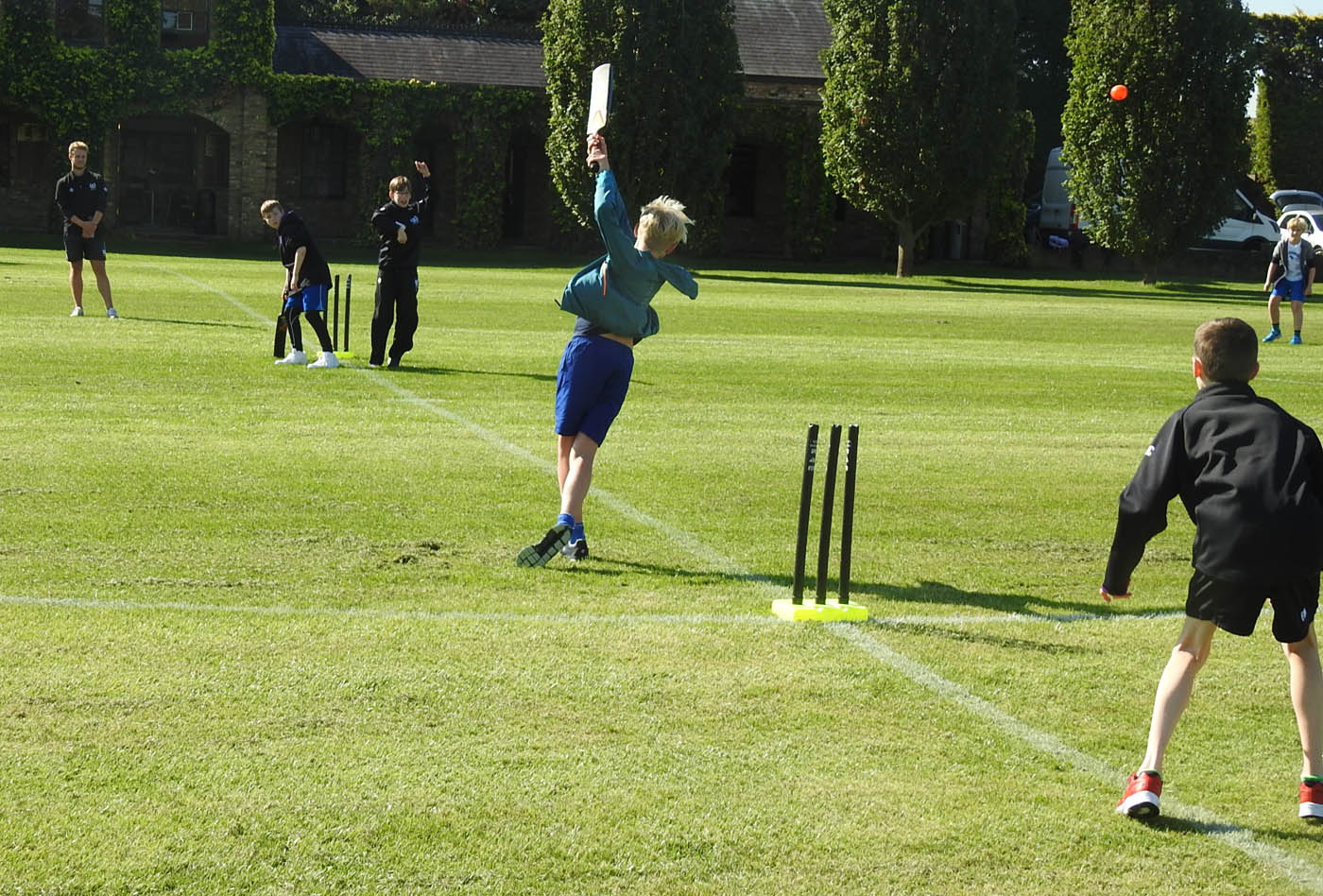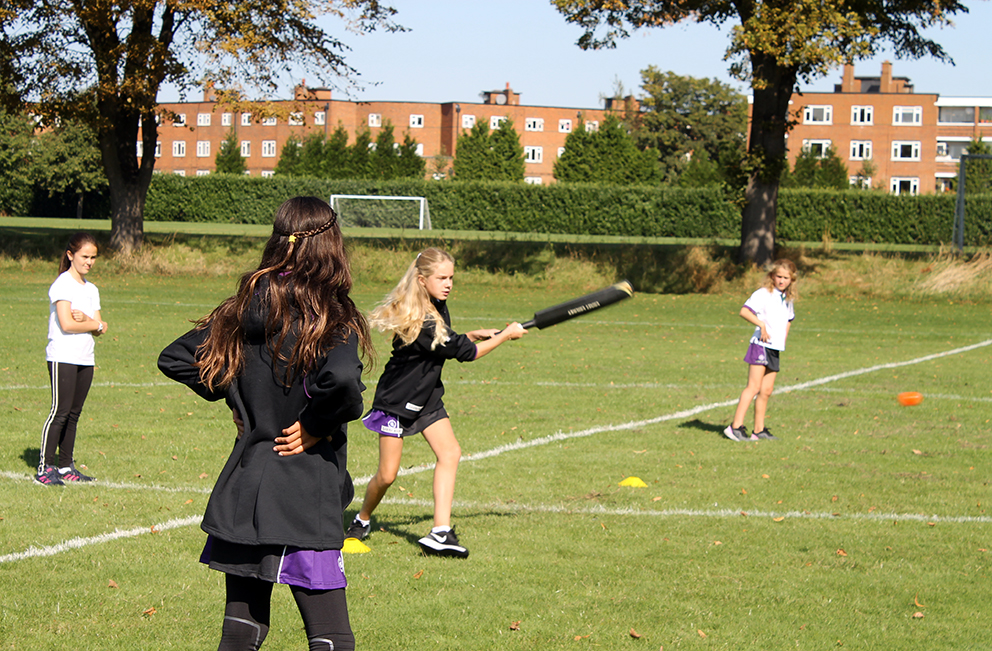 See more pictures of the 11s induction morning by following the link
That's why all the 11s were invited to Harrodian for a special getting-to-know-you morning of chatting and cricket on the 1st September, a day before the rest of the school returned. After an introductory assembly, the children met the sports staff and split into smaller boy and girl only groups and were introduced to the game of cricket, some for the very first time.  The Headmaster did his bit by providing some of the groups with some catching practice, below.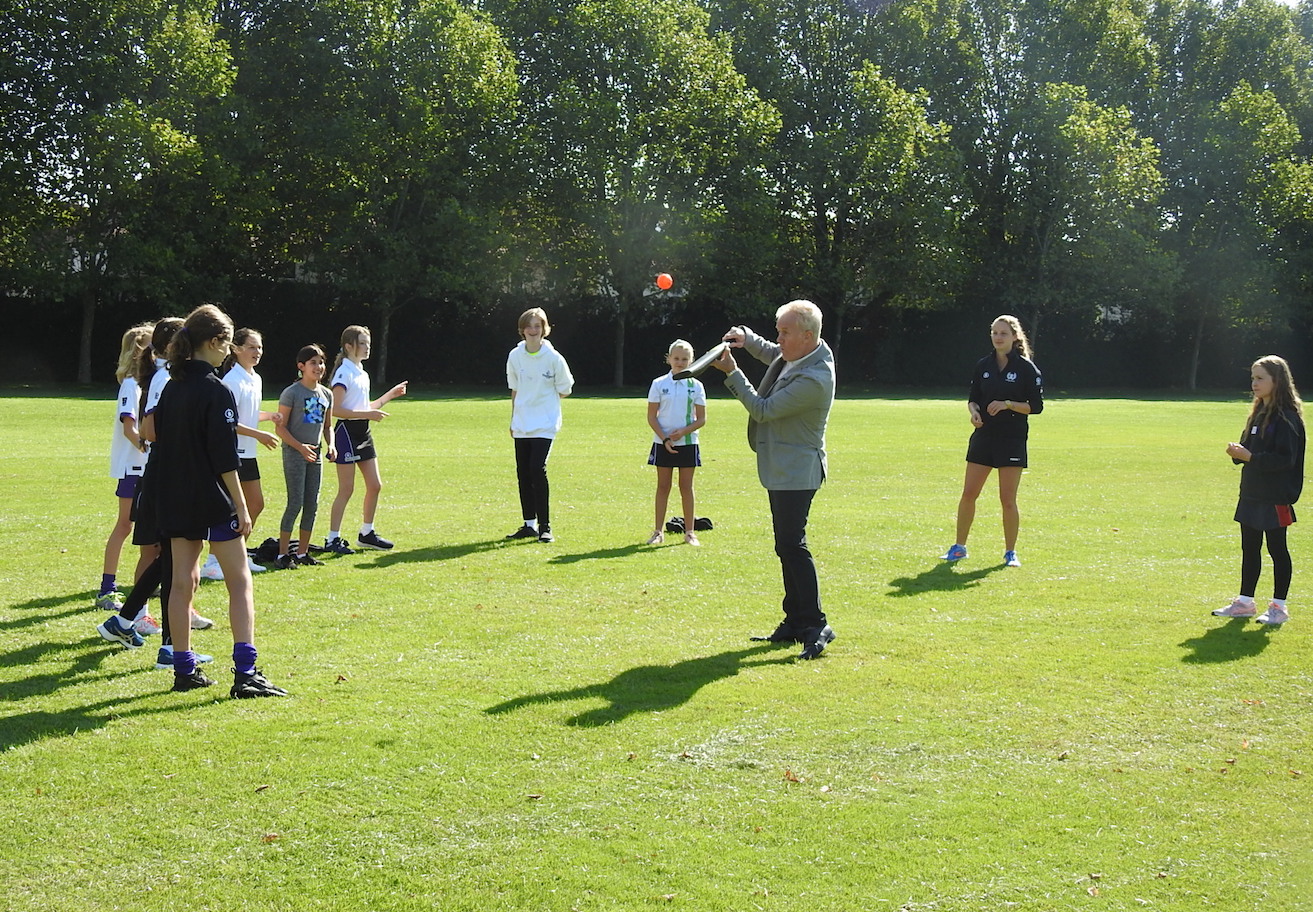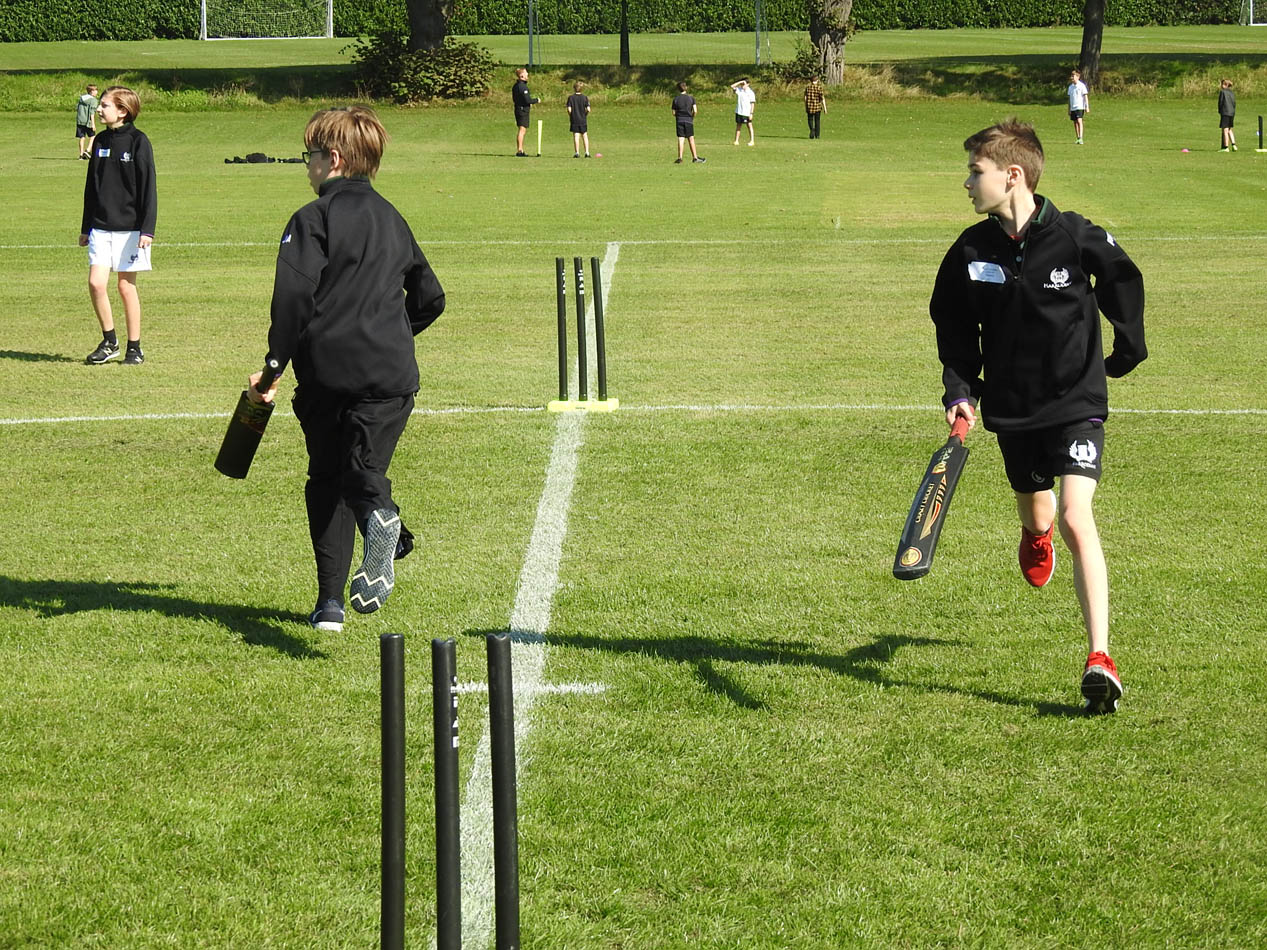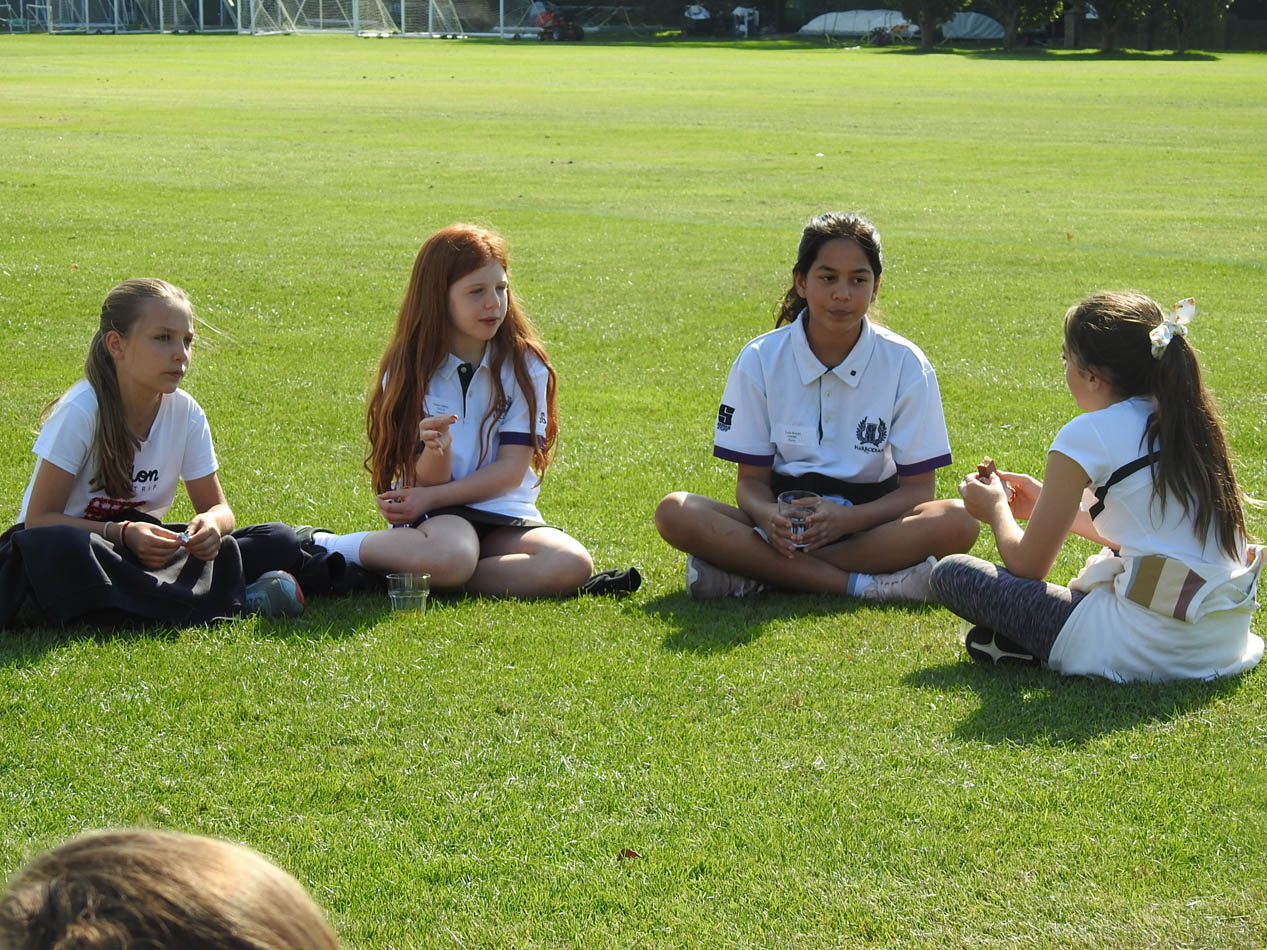 Despite the evident wide range of ability and experience of the players, a thoroughly good time was had by all and the meet-and-greet session ended with orange squash, snacks and the cheery sound of chatter and banter that signalled old friendships being renewed and new ones made.