The remarkable professionalism of the cross-departmental production of The Addams Family marks a coming of age for musical theatre at Harrodian
For more production pictures please follow this link
Staging a proper, full-scale, full-length West End Musical with a cast of school pupils largely unfamiliar with the form might sound like a big ask even for a school as passionate about theatre as this one. With its large cast of madcap characters, its complex latin-influenced score and its demanding choreography, The Addams Family presents some serious technical demands.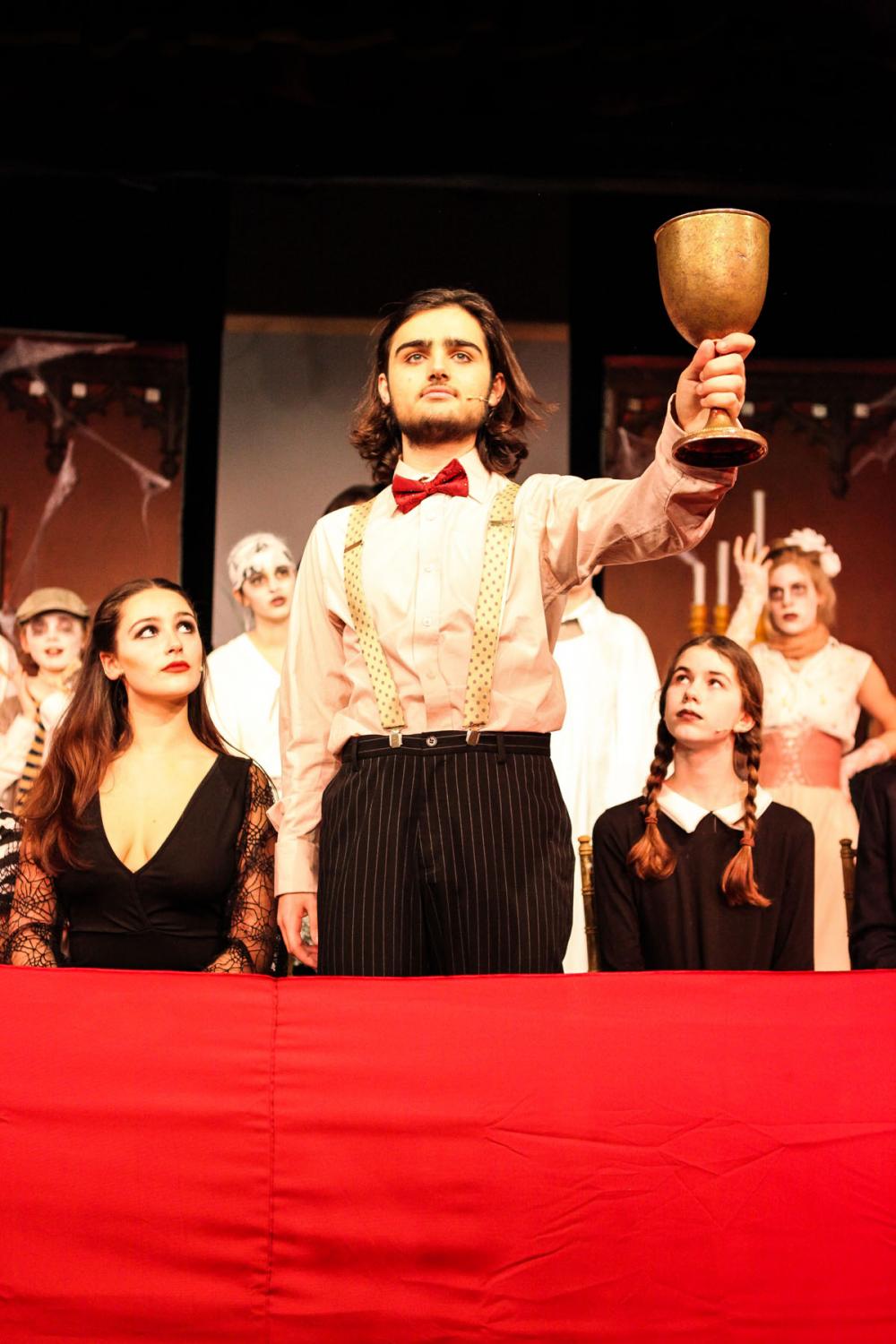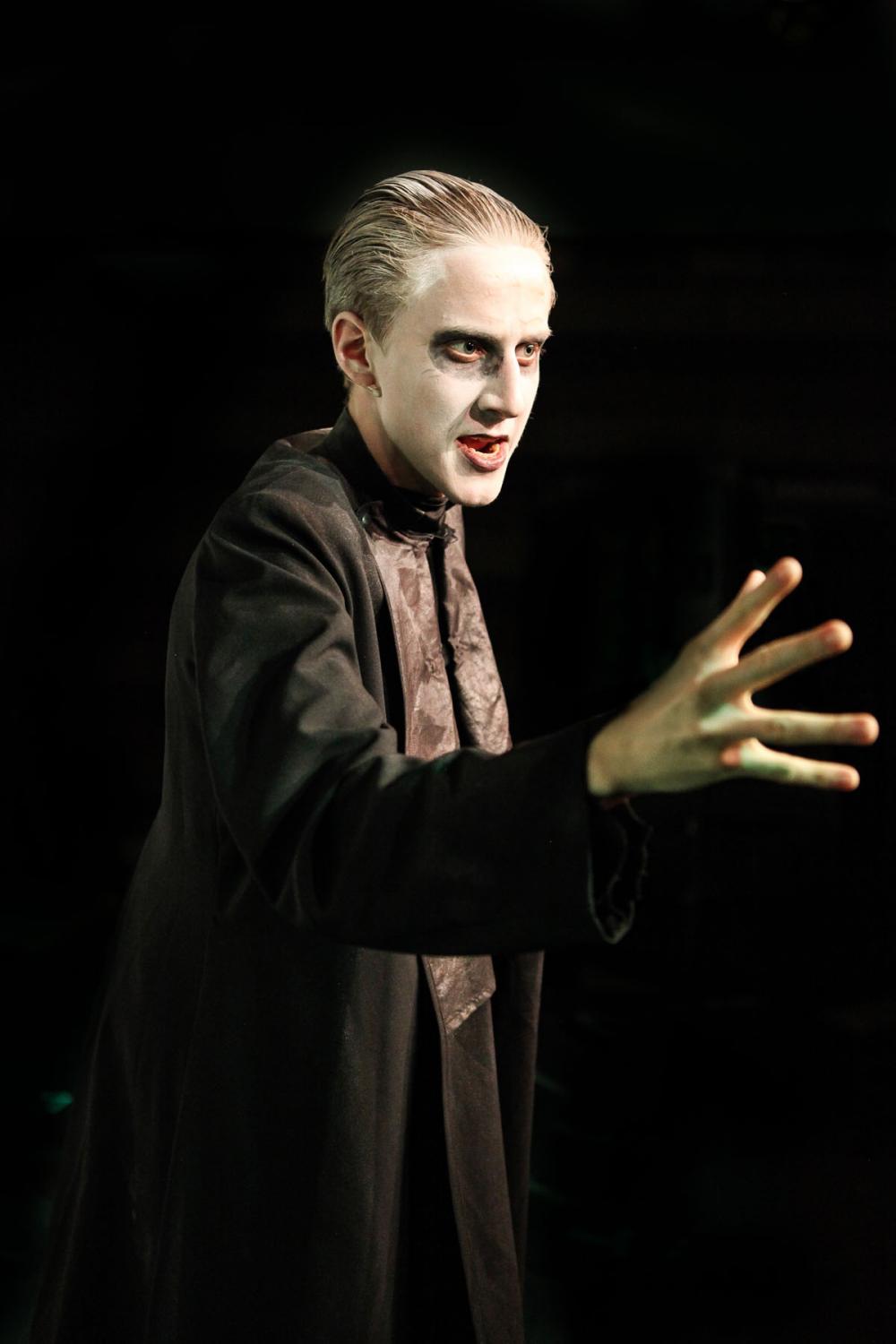 Nothing daunted, Mr Sugarman (Director), Miss Osborne (Musical Director) and Miss Edwards (Choreographer & Stage Manager) pledged that their production of The Addams Family would  'up the ante' for musical drama at Harrodian. And with their thrilling performances of the musical this week, the cross-departmental production team and their 34-strong cast have spectacularly delivered on this promise.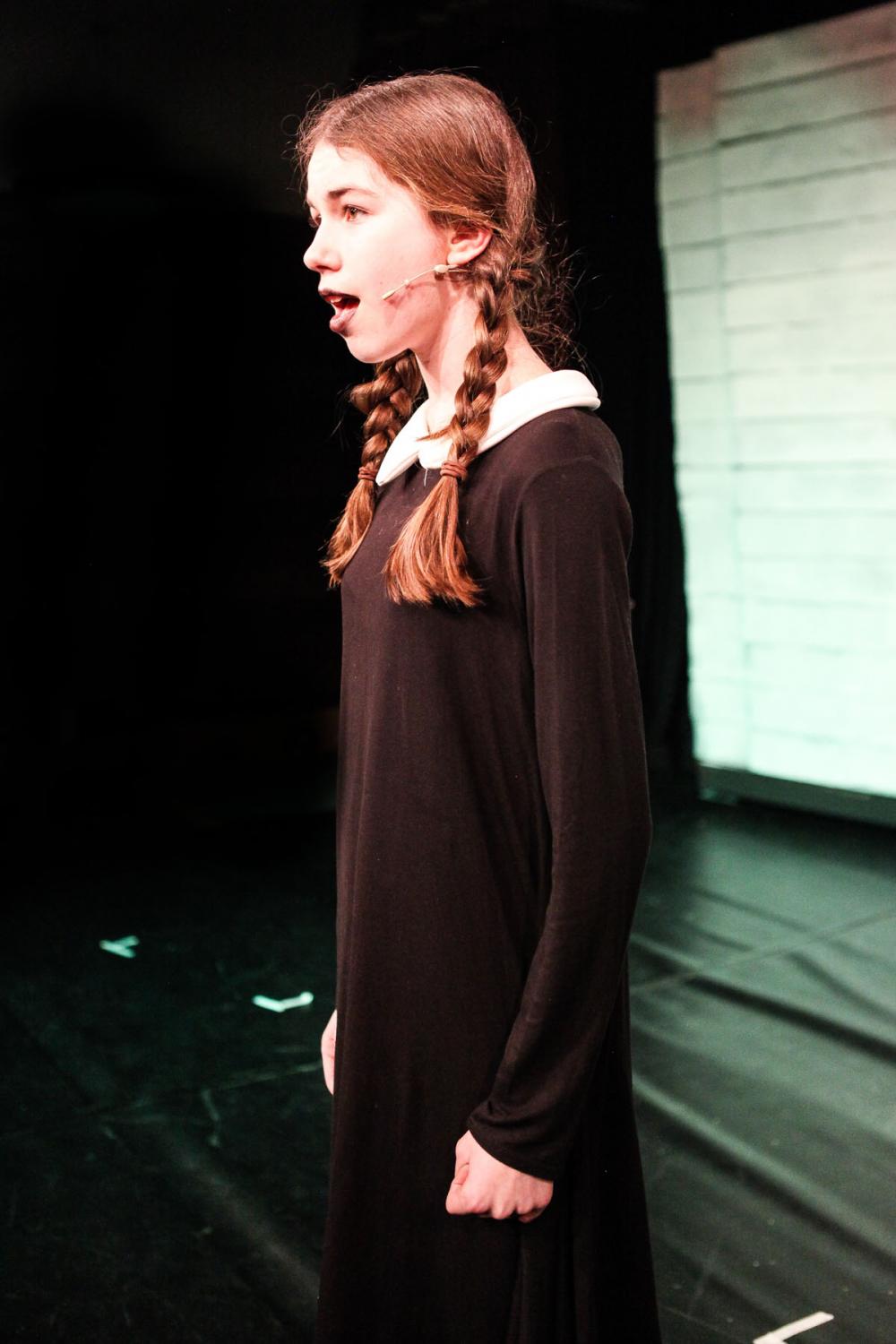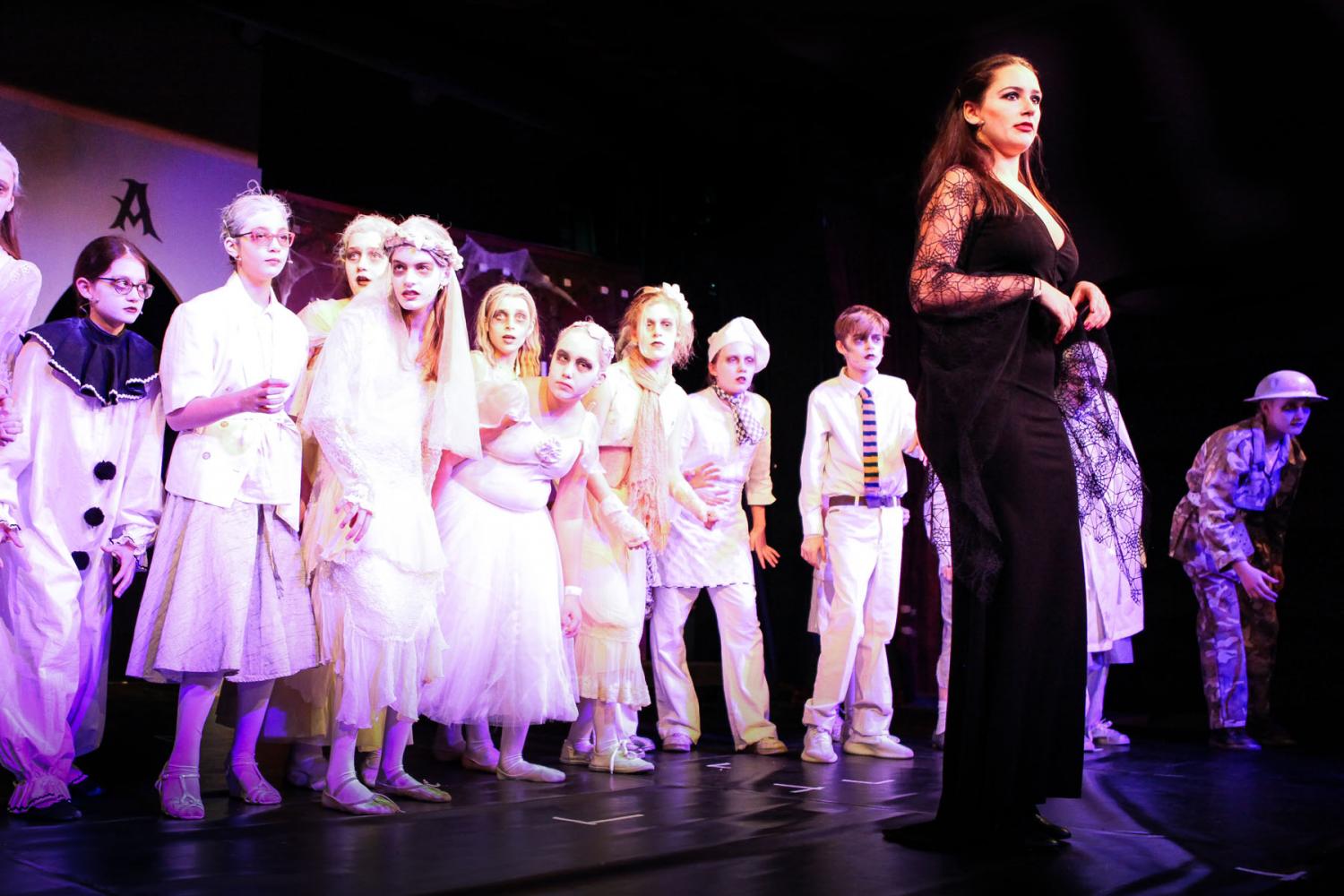 The production had a distinctly professional aura – the crystal clear sound, the note-perfect 12-strong pit band of musicians, the superb set (designed by Head of Drama Michael Glen and built by Estate Manager Dave Wicks), lighting and props (hired from the National Theatre).  And many of the performances, from a cast aged 11-18, lived up to the West End quality of the staging.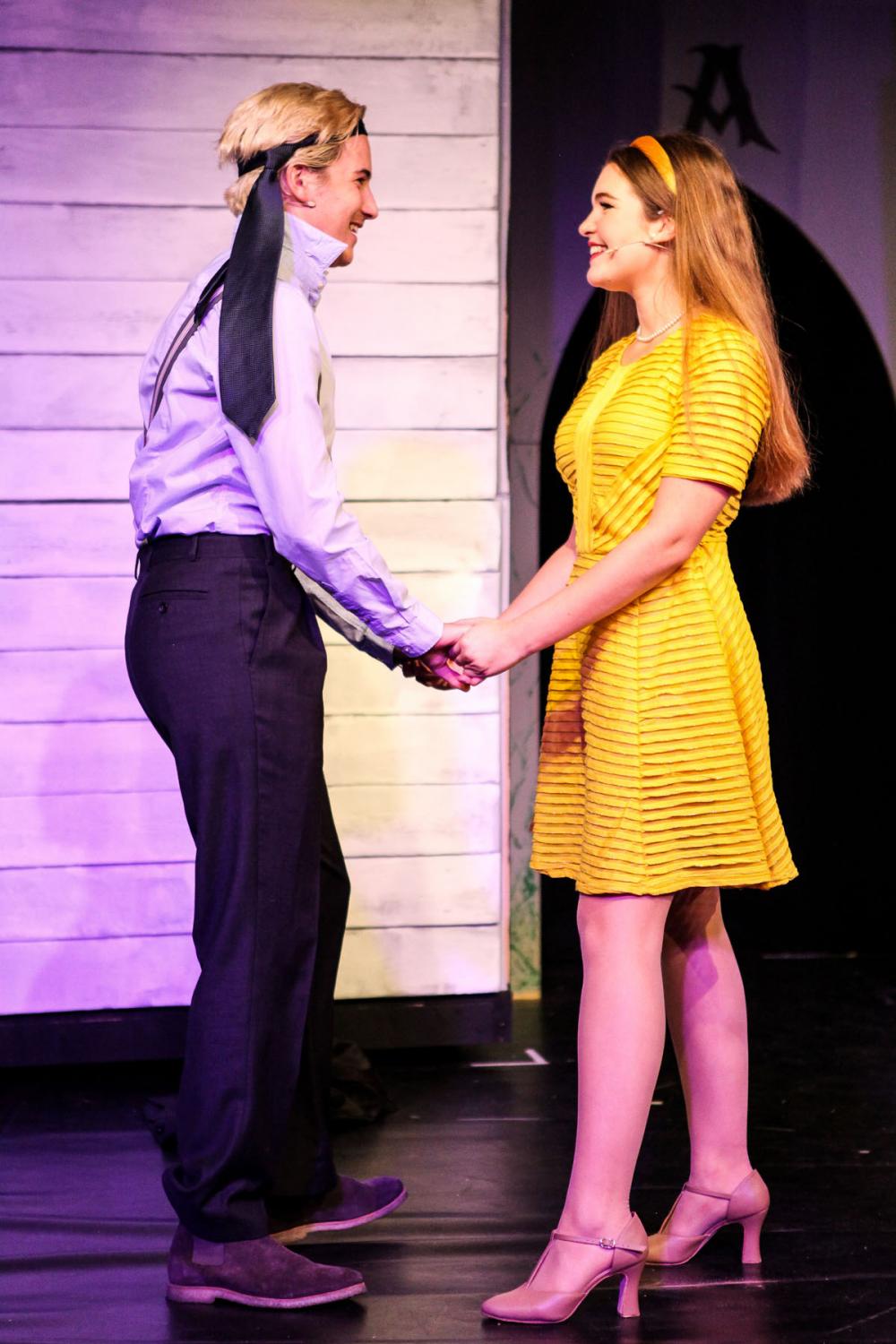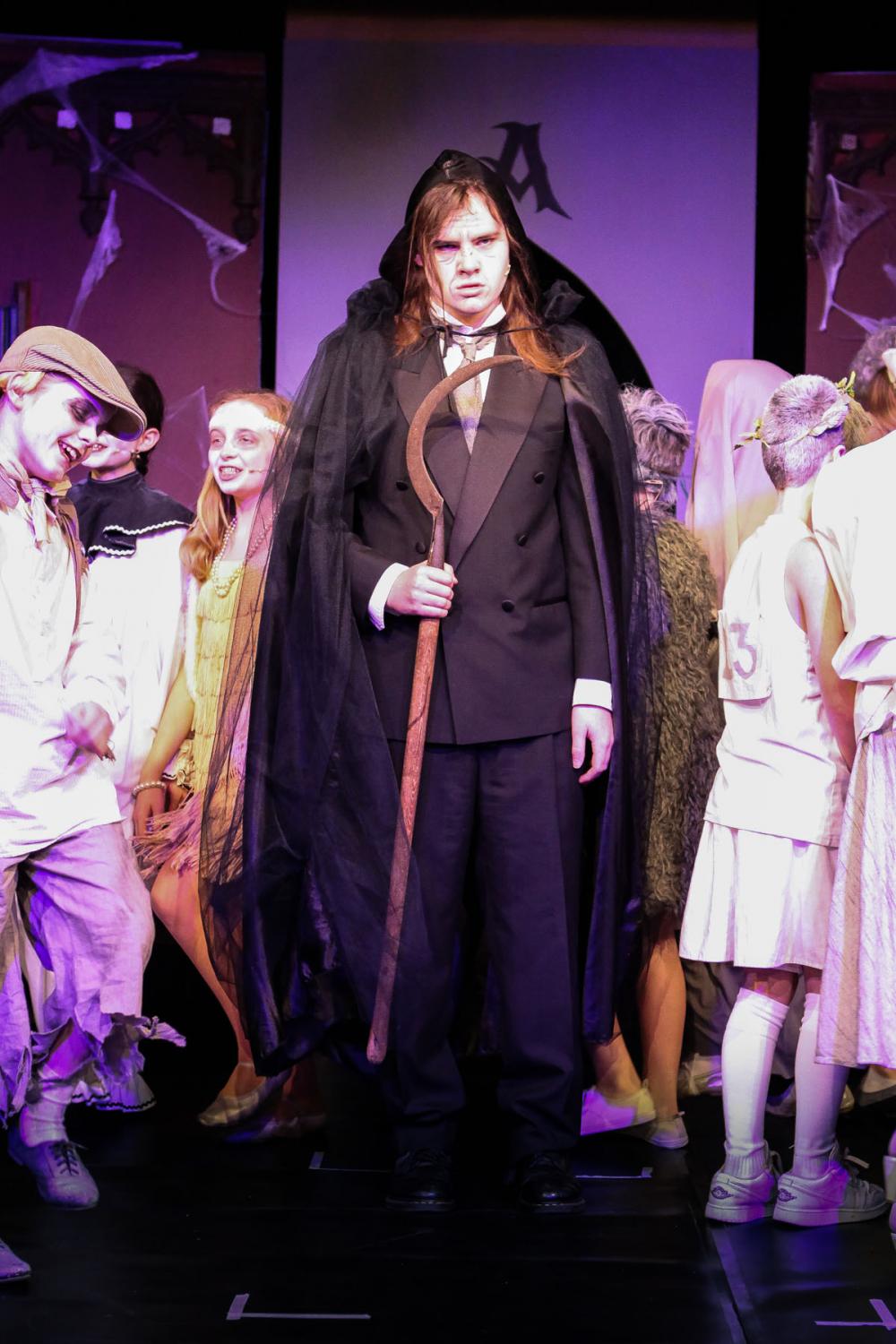 It was no surprise to see Upper Sixth Formers Lucy and Lauren producing their usual excellent performances as Morticia and Alice respectively. The pair are established stalwarts of school stage productions.  But The Addams Family also provided a platform for one slightly less familiar male acting talent from the Upper Sixth, Bruno, who impressed all with his relaxed and charming presence and lovely tenor singing voice as Gomez. Meanwhile, effortlessly combining charisma and comic timing, Kristjan dazzled as Uncle Fester, holding the packed and receptive audience in the palm of his hand.
The Addams Family marks a last acting hurrah for these four Sixth Formers but, the abundance of promising younger talent on show in the production – including the outstanding Daisy (as Wednesday) and Alexandra (as Pugsley) – demonstrates that the future of musical drama at Harrodian remains as bright as ever.