A whole-school performing arts extravaganza was filmed and streamed to classrooms this morning in their final assemblies of the year. 
Pupils across the school in all year groups and classes enjoyed watching a special Christmas video compiled by the Music and Dance department.
A group of children were filmed reading cheesy but funny cracker jokes. They were: 
Thomas J (8s), Harley N (8s), Jed C (Sixth Form), Yasmin S (Sixth Form), Stavros T (13s), Daisy P (11s), Darcey B (Sixth Form - Deputy Head Girl), Jasper F.T. (15s), Kitty S (8s), Lara F. (14s), Louis H (Sixth Form), Scarlett F (15s), Ramsey B (9s), Ralph C (14s), Lucy F (10s), Louis S (Sixth Form - Deputy Head Boy) and Abdul D (10s).
Pupils practising for the February 2021 Dance Show were also filmed and a montage of their different dances was put together by Dance teacher Ms Edwards.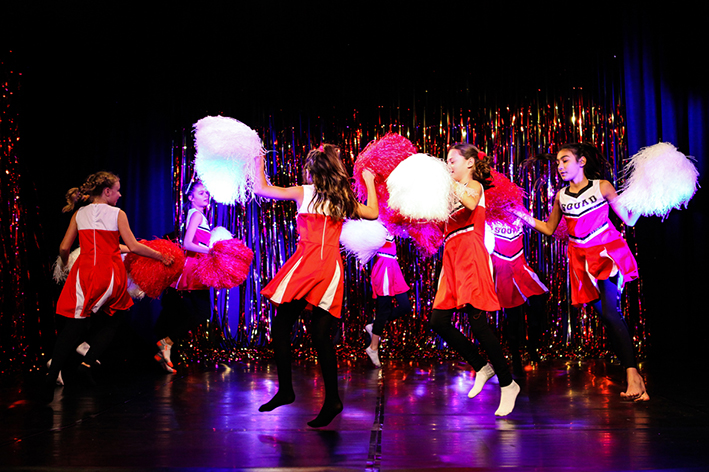 |
(photo taken from last year's Dance Show)
Another group of pupils across the school were filmed reading a line each from the famous Clement Clarke Moore poem, 'Twas The Night Before Xmas.'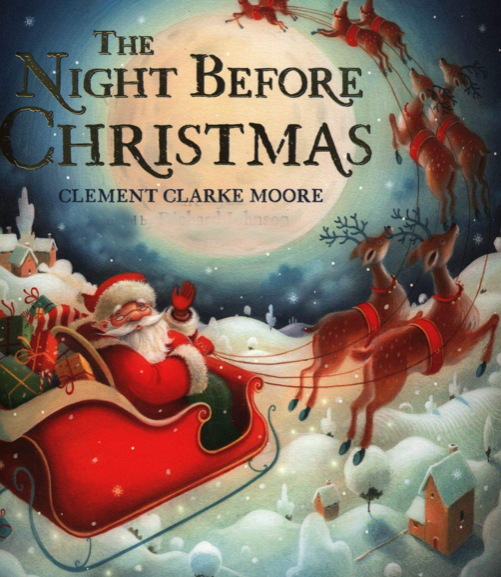 Head Boy Blake and Head Girl Sonya gave a short speech. This was followed by a film recording of our Staff Band performing 'I wish it could be Christmas everyday'. It features Mr Nowell (guitar), Mr Woodward (cajon), Mr Lineker (guitar and vocals), Mr Glen (sleigh bells) and Mr Almond (piano) and there are some very funny moments in this song come comedy sketch. To watch it, click on the link below. 

The whole school also enjoyed watching extracts of the 13s performing A Christmas Carol, filmed earlier this week in the Theatre, and the finale song of the Pre-Prep Christmas Show, ' A Special Place' composed by Mrs Sampson and Mr Almond, with lyrics written by Ms Horan.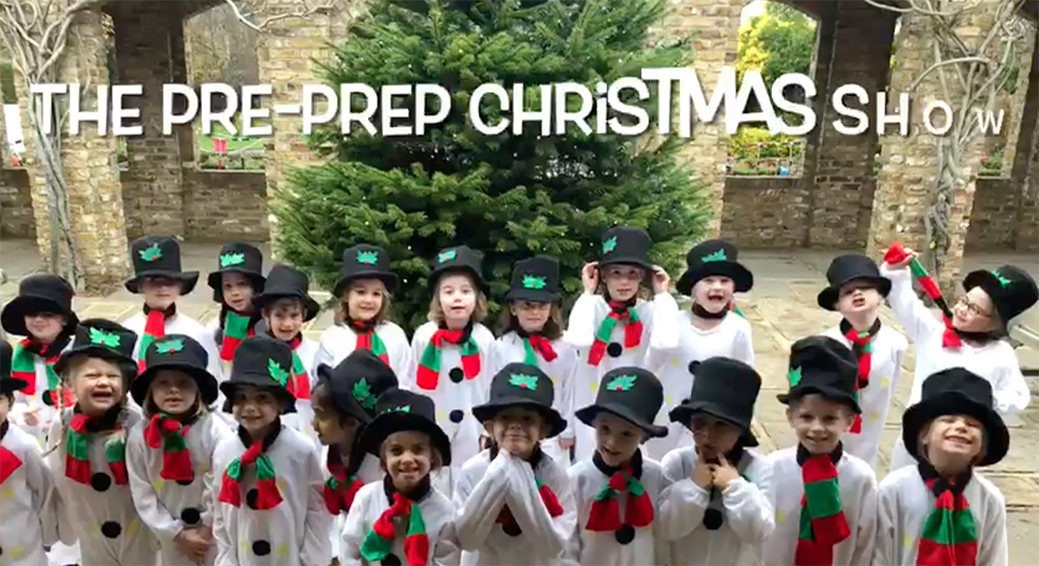 If you missed the Pre-Prep Christmas Show then make sure you access the link in Mr Hooke and Ms Horan's Google Classroom. https://classroom.google.com/c/MTU4NDI4MTEwOTYw/m/MjE1NTg4NjgyMDU4/details. This is only accessible internally and protected with your child's Harrodian email address. 
There were also some clips of our choirs singing Christmas songs around the sleigh in the Prep courtyard and a special sports film. 
Before Mr Hooke's closing message to all pupils, there was one last musical treat - a Harrodian performance of Bon Jovi's 'Do What You Can'. All choirs were filmed singing a verse to the song and they were edited together by Mr Dan Almond (Music Technician). This special film gives those unable to visit us, a humorous insight into school life during the pandemic. Please click below to watch it: 
Pupils also enjoyed wearing their Christmas jumpers to school and look forward to hearing how much money was raised for Save the Children and HSPA local charities.