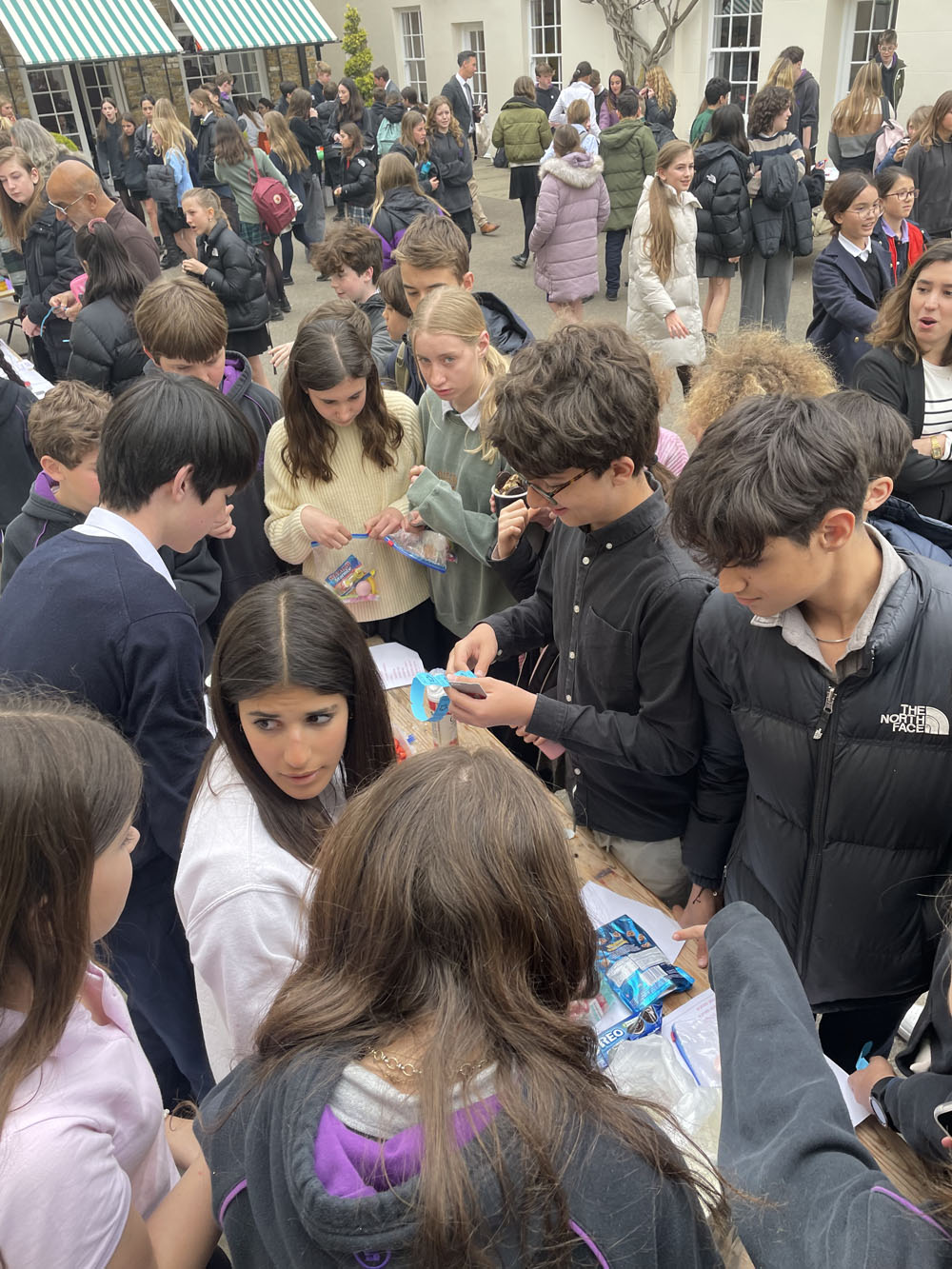 13s pupils formed teams and competed to be the top profit earner in Harrodian's ever-popular Apprentice-style Enterprise Fair last week.
There was an excited buzz around the Prep Courtyard last week as teams made up of 13s Business pupils set up their stalls, each armed with an idea to sell to visiting pupils and parents. They worked hard to engage with their largely teenaged target market - catering to popular trends by offering products from drinks through cakes to (temporary) tattoos.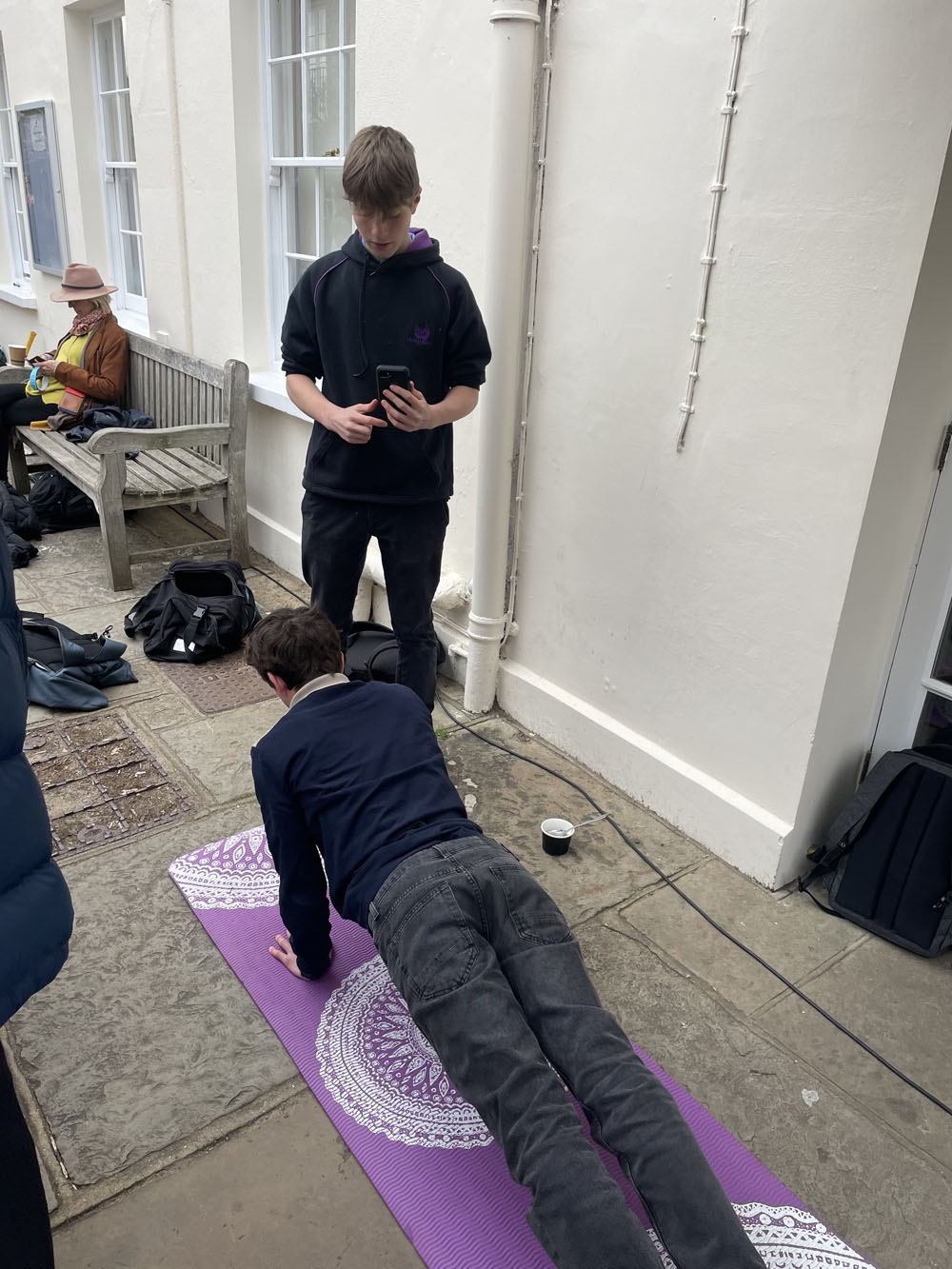 Lots of energy went into the sales pitches. With their chef hats, Team Tostie were the best dressed and their cheese toasties were perfect for a chilly day. PrimeTime, a stall selling the eponymous energy drinks had plenty of takers (they boosted sales with a competition for an autographed bottle of Prime to the customer who could do the most press ups). Most popular of all was The Dough Bar whose cups of cookie dough and toppings attracted a queue throughout the event.  
Teacher  of Business, Mr Cooper, was impressed. 'The effort and enterprise the pupils put into their stalls was brilliant: loads of colour, great promotion and music – all the fun of the fair, in fact.'