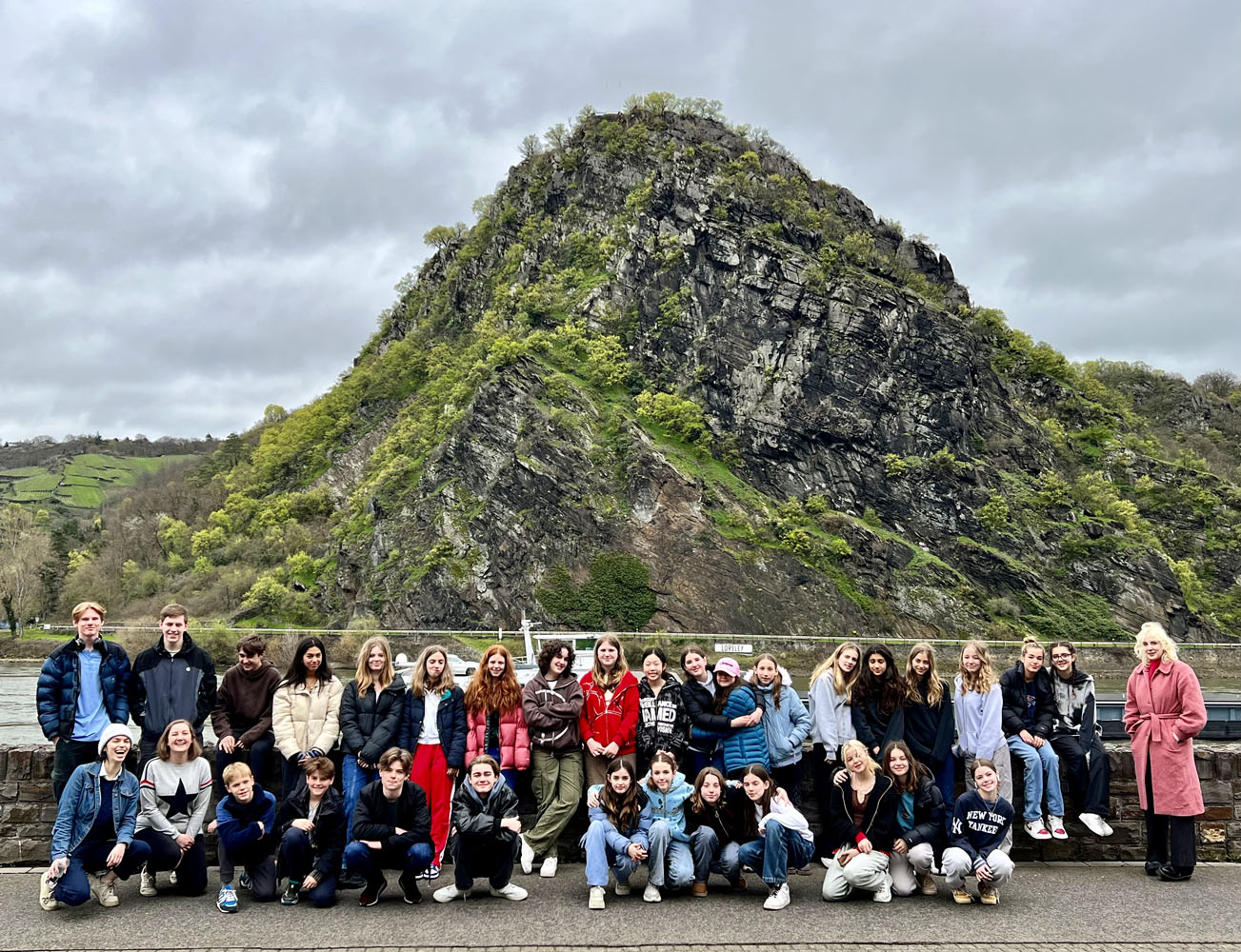 The Harrodian School choir's first overseas trip since lockdown took them on a musical tour of Germany's Rhineland during the Easter break. Honey Wyatt reports.
For their first overseas trip since the pandemic, the Harrodian choir took a coach tour of the Rhineland with their day-long journey to Germany taking them to their starting point Kamp-Bornhofen, a town on the bank of the Rhine.
The Rhineland tour began the following day with a busy day of sightseeing and orientation in the ancient city of Koblenz. The party took the cable car up to the Ehrenbreitstein Fortress, where they had a fantastic view over the 'Deutsches Eck' (meaning the German corner), the confluence of the Rhine and Mosel rivers.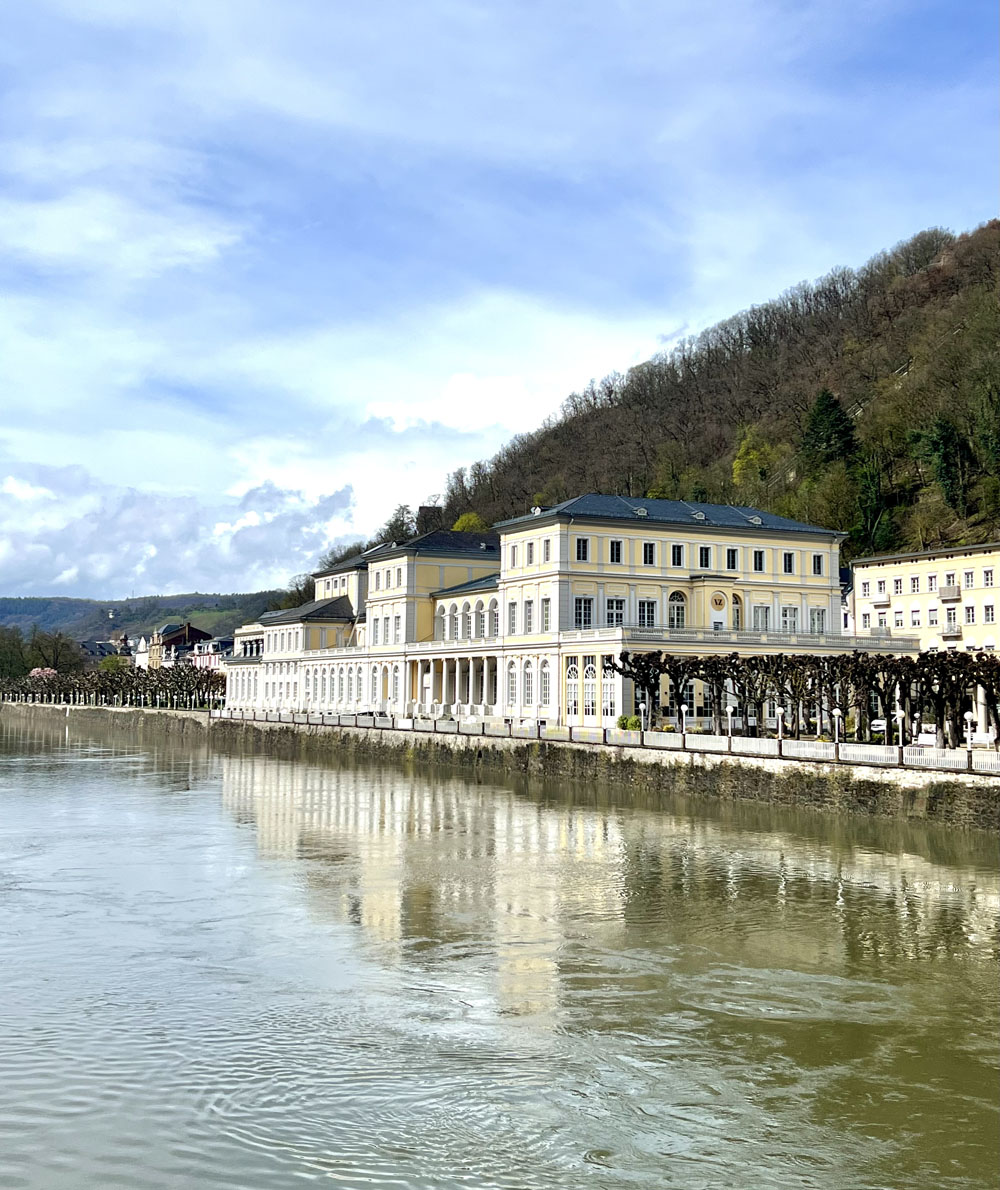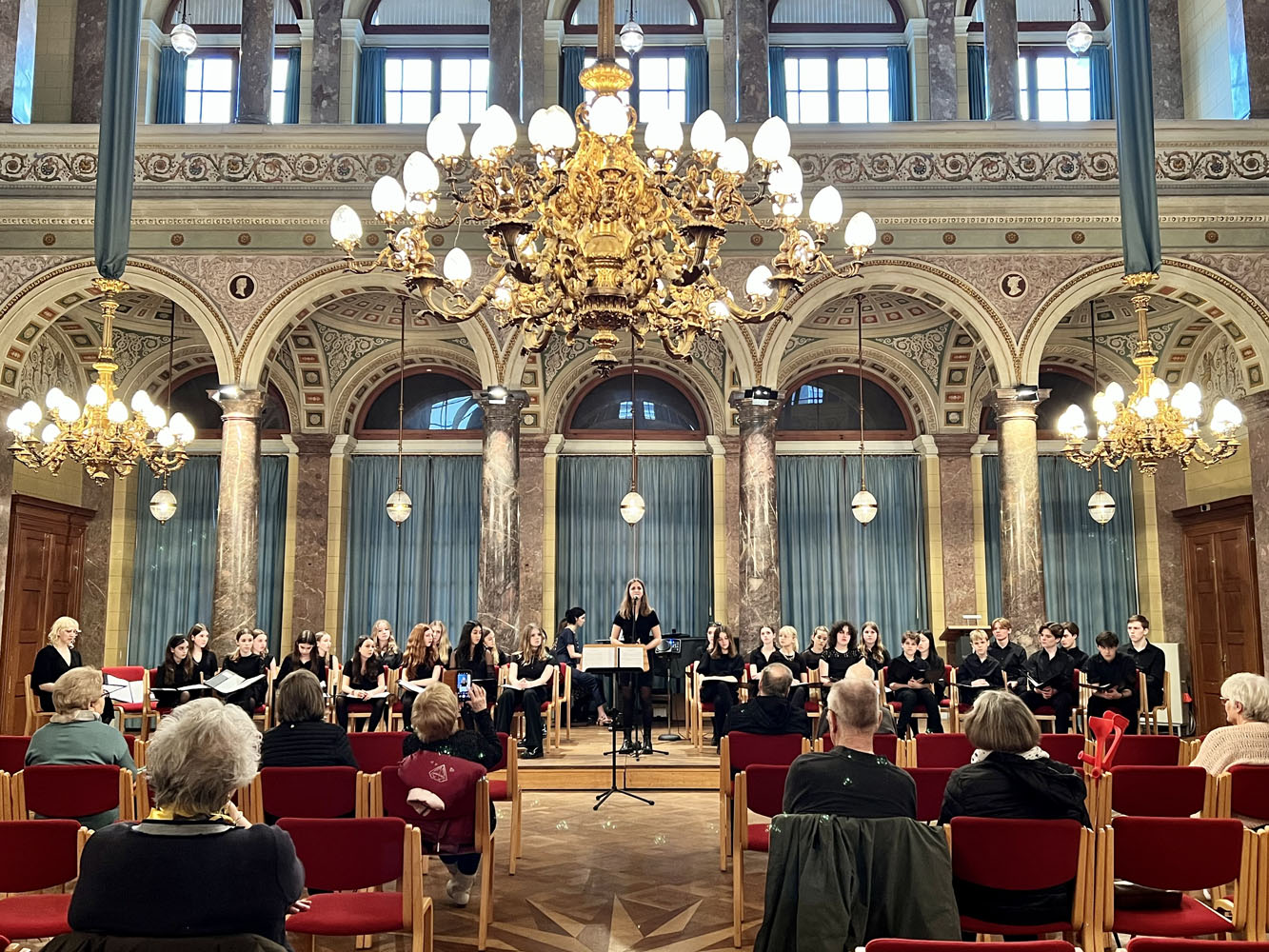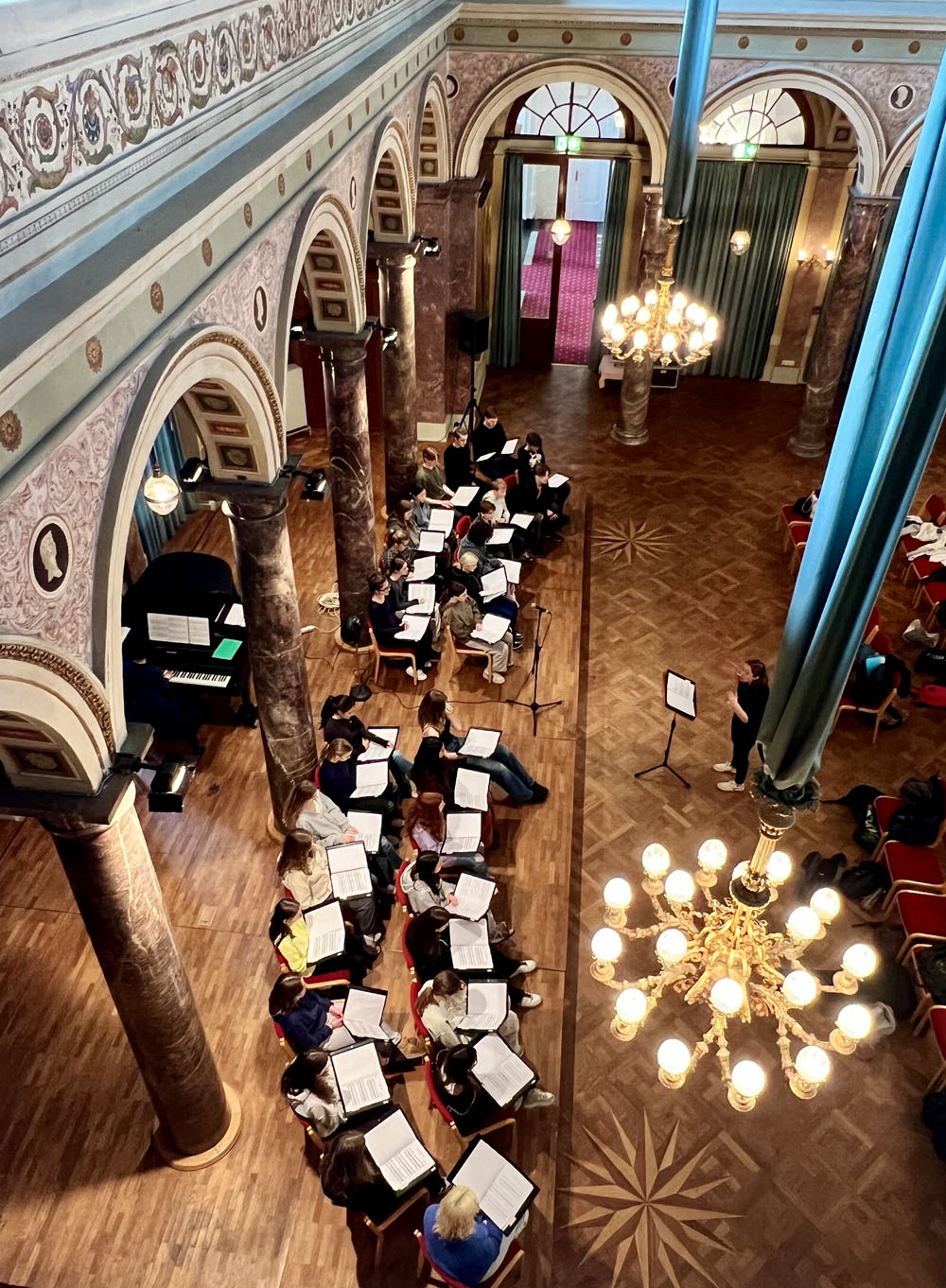 The first concert at a grand marble hall - 'Marmorsaal' (above) - took place that evening in the quiet town of Bad Ems with the choir debuting its eclectic programme, enthusiastically, singing 'Colours of the Wind' from Pocahontas, 'Shoshone Love Song' (a Native American folk song), and Benjamin Britten's arrangement of 'Salley Gardens.' There were also impressive performances of Keane's 'Somewhere Only We Know' by Sam (Guitar) and Walter (Piano), 'Someone Like You' from Jekyll and Hyde by Athena (14s) and 'Maybe' from Annie by Marina (11s).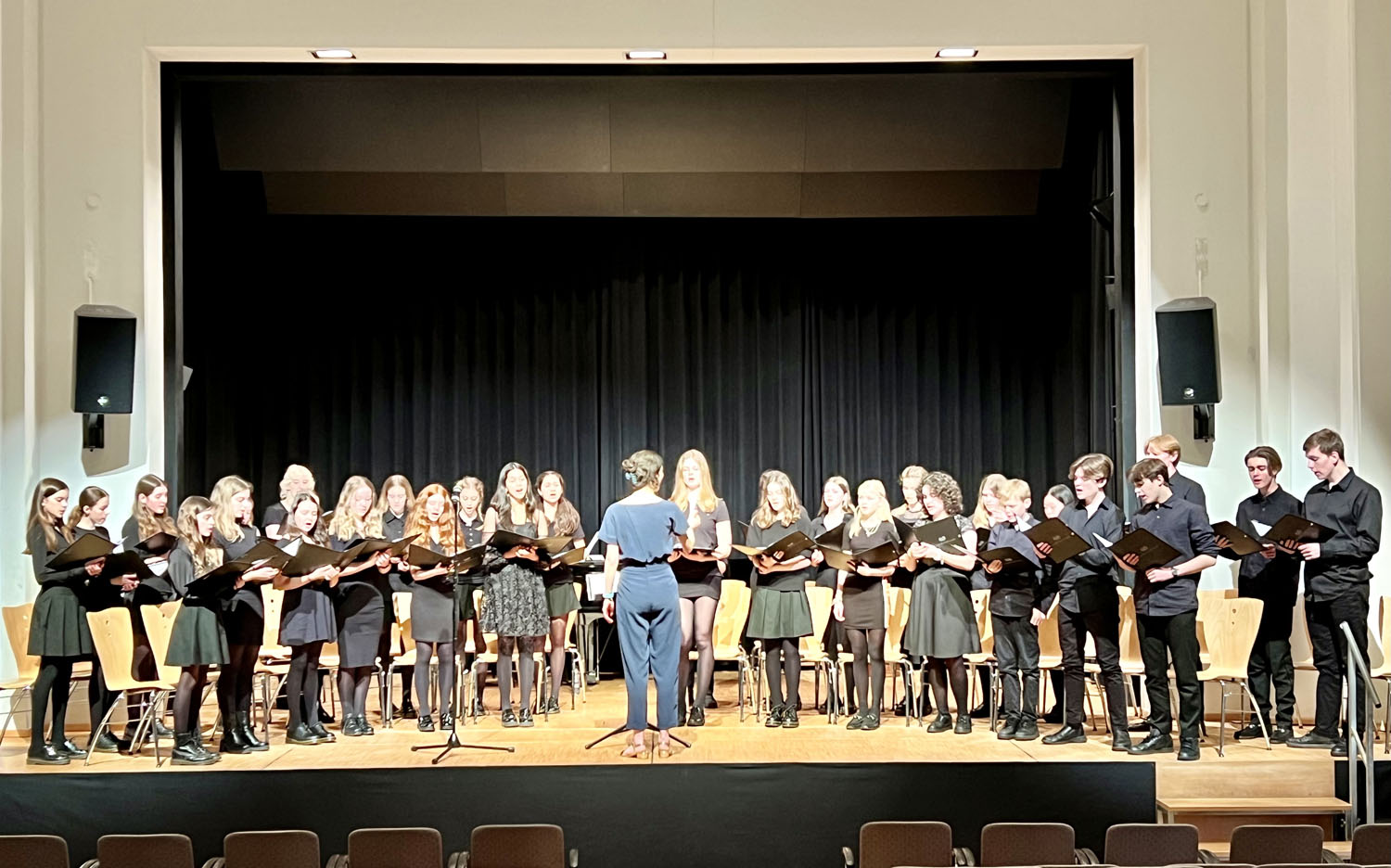 On the following day, the group stopped off at the Lorelei Rock— a famous landmark in German mythology— en route to an afternoon concert at Haus des Gastes, (above) a cultural and community centre in Bad Kreuznach. A quiz night followed, with each team made of a mix of year groups. Older and younger members of the choir banded together to reflect on the unusual facts shared by their tour guide and create hilarious musical renditions of the trip.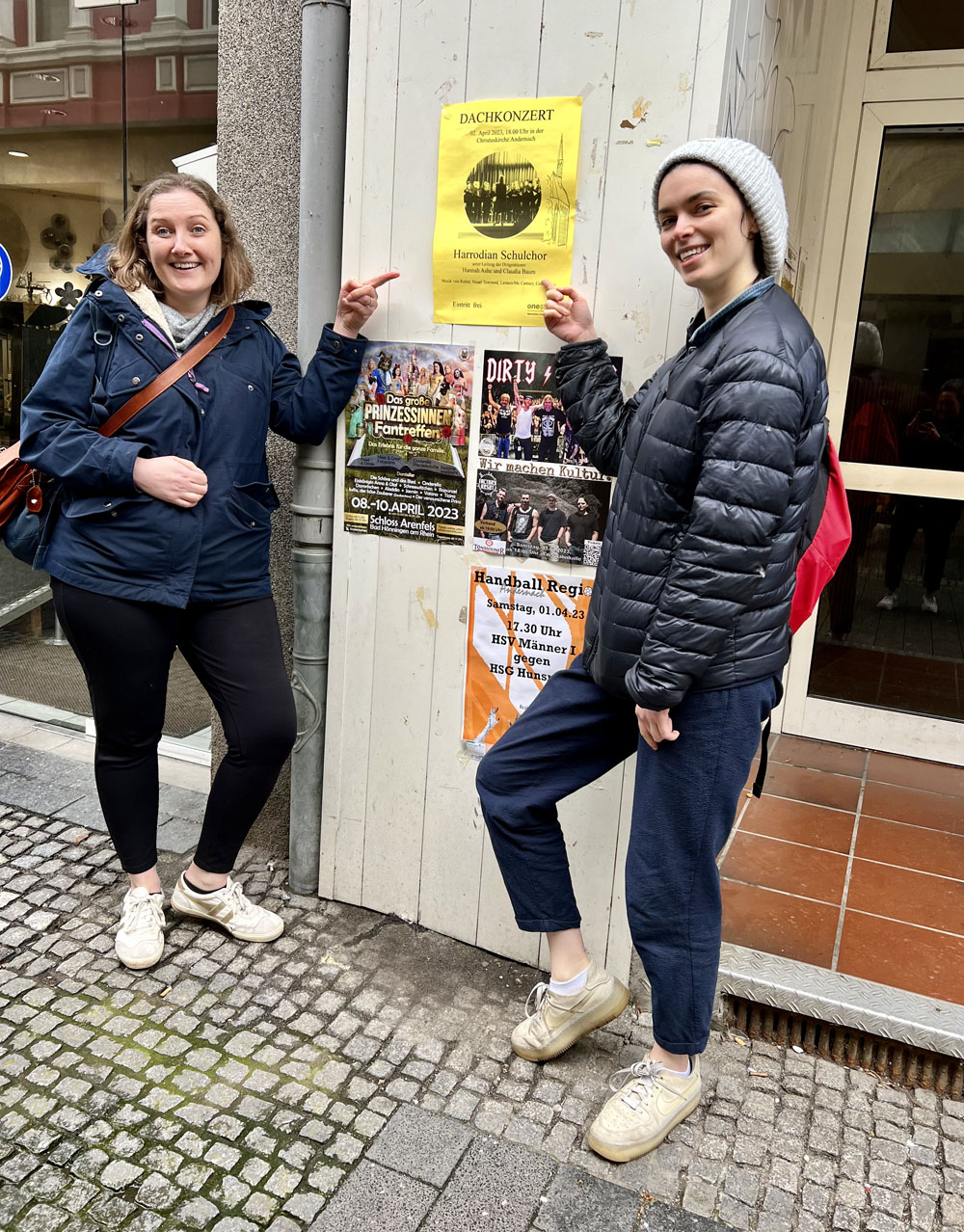 'The most special thing about the trip for me was seeing how the choir bonded over the course of the trip. It was also striking that the performances got better as a result.
Claudia Baum, Music Teacher, Harrodian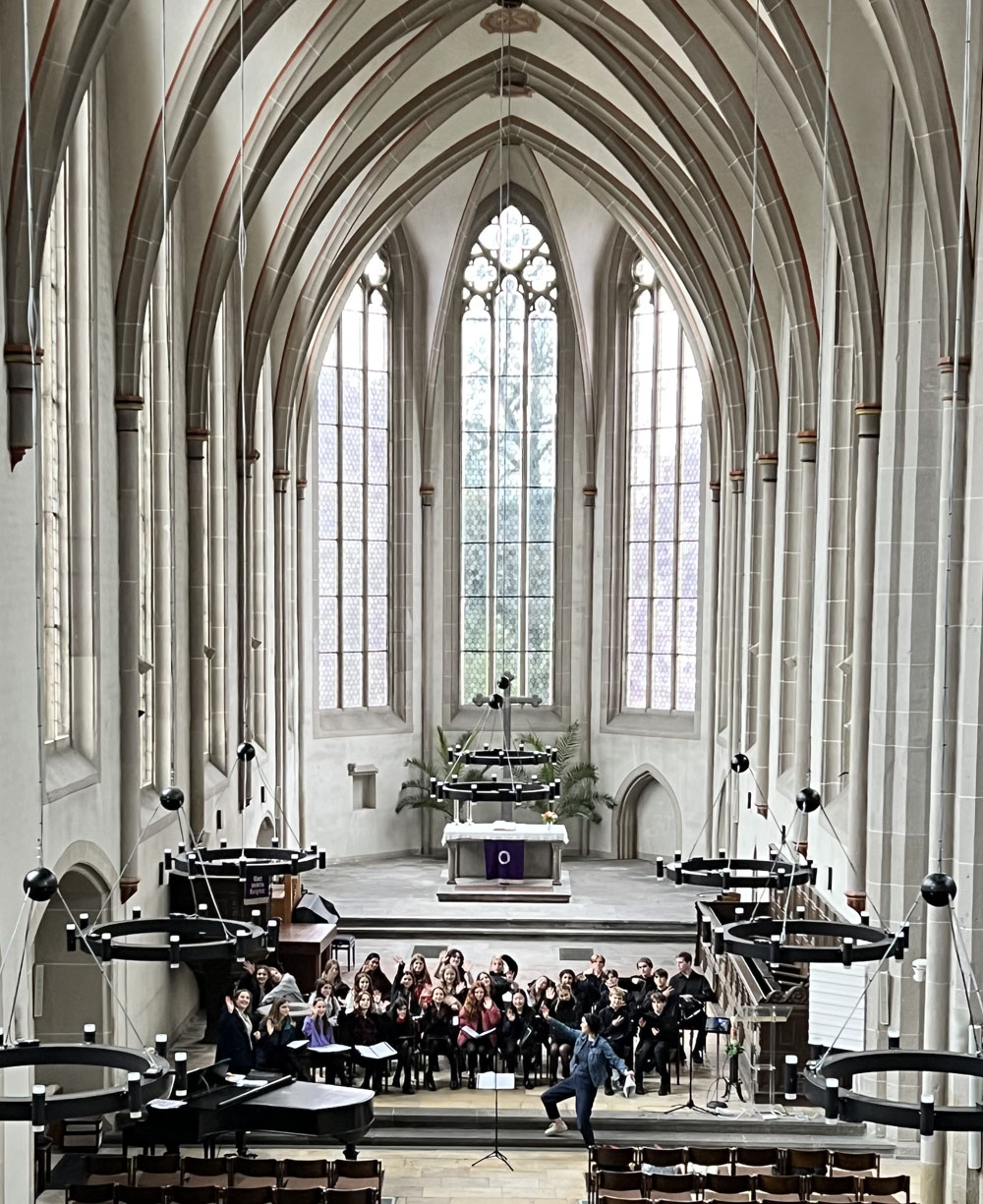 The  last day was spent visiting the Geyser museum in Andernach (bottom), followed by a boat journey to the Geyser itself, before heading to the final concert venue, a gothic church (above and below) a short walk from the river. 'Samson L-J's performance of 'Raise Me Up' even drew tears from members of the audience, who demanded an encore. Finally the choir headed to a local restaurant for a celebratory meal before the party headed for home, singing along the way. 'The most special thing about the trip for me was seeing how the choir bonded over the course of the trip,' said music teacher, Claudia Baum (shown above right admiring a publicity poster with Head of Music, Hannah Ashe), 'It was also striking that the performances got better as a result.'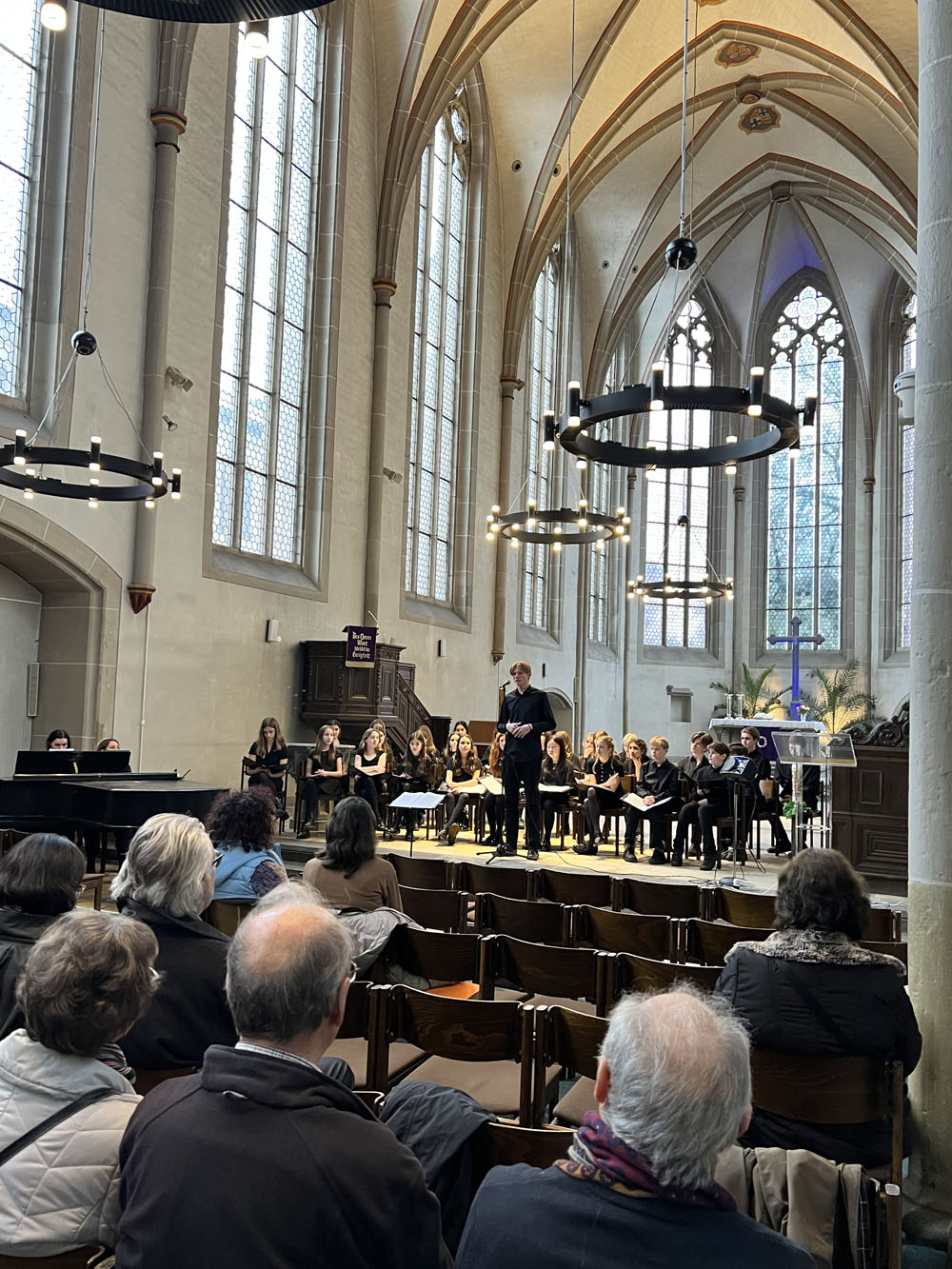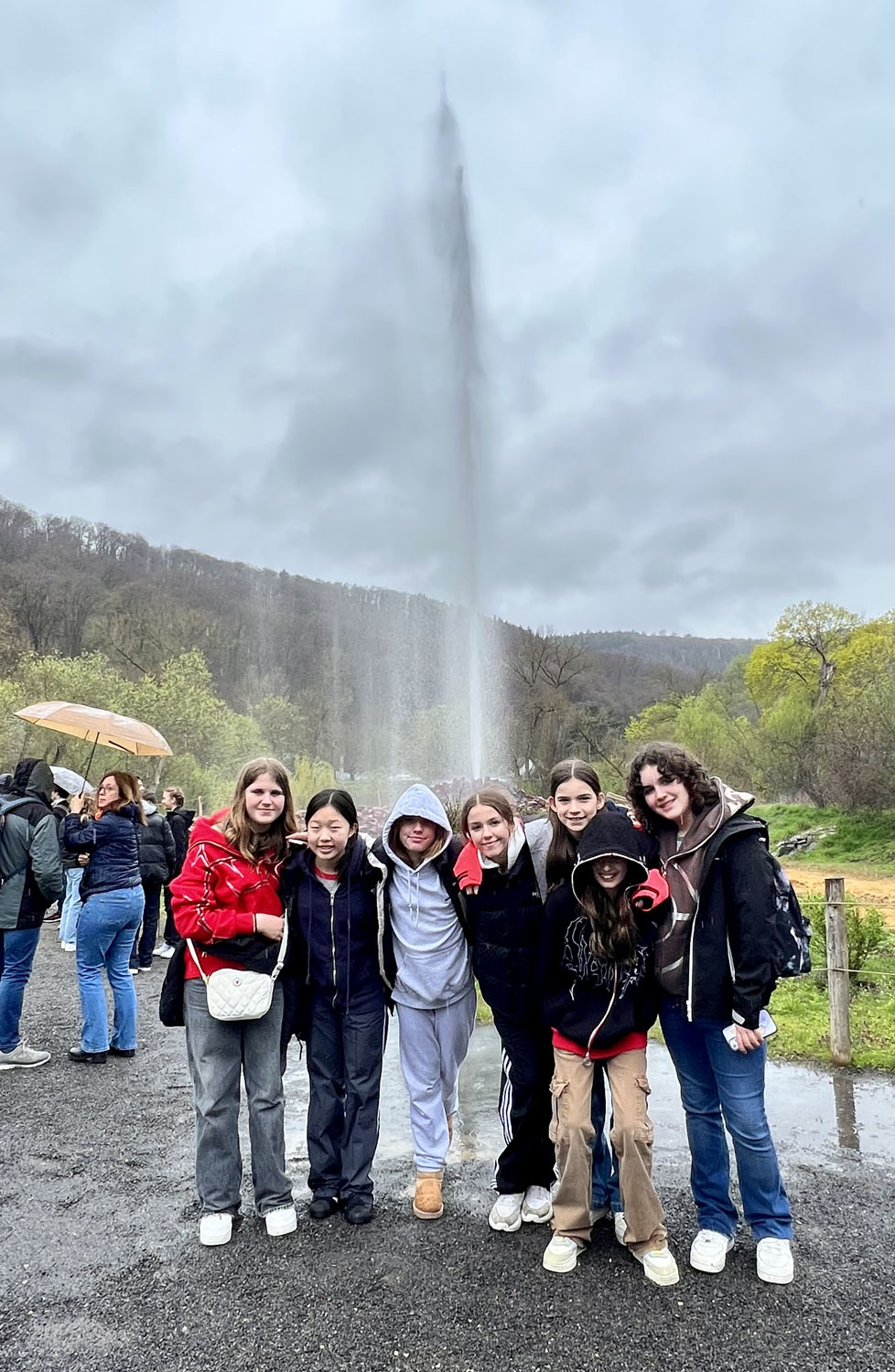 ---