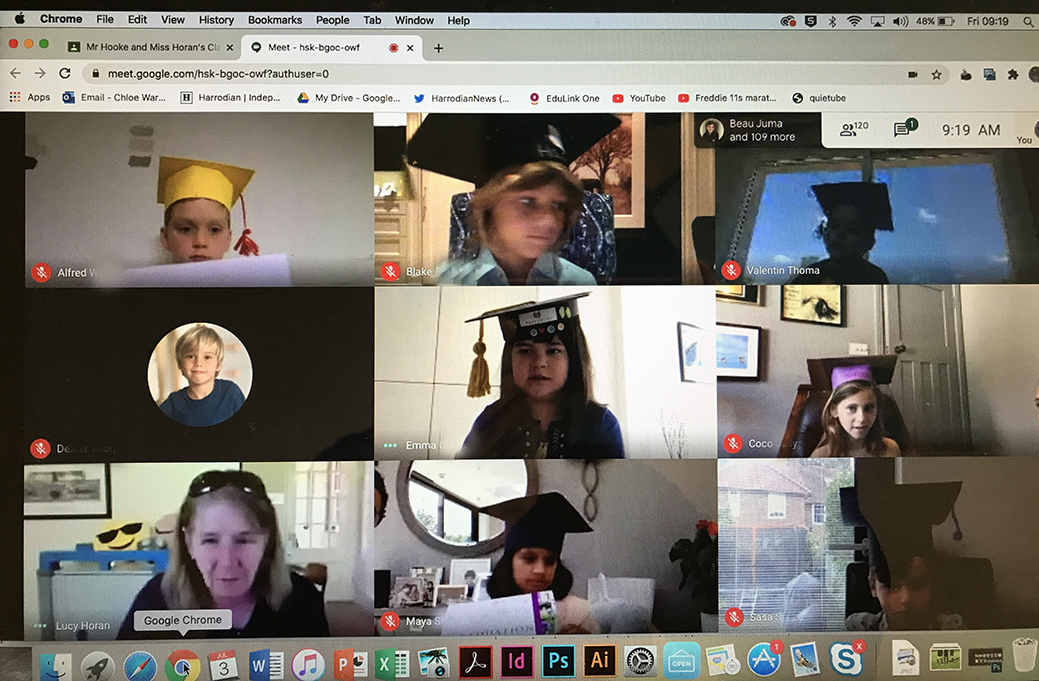 Remote learning has been challenging for our pupils. Teachers across the school have been rewarding their resilience and hard work with special ceremonies this week.
Ms Horan, Head of Pre-Prep, was delighted to host an online graduation ceremony for PP3 pupils this morning, above. All pupils attended wearing their homemade mortar boards and were given certificates on behalf of the school by their parents. Everyone from each class had a chance to thank their teachers and say what they have most enjoyed about their time in the Pre-Prep. Ms Foster, in anticipation of her new role as Head of Lower Prep in September, was also online to welcome the PP3 pupils and to say how much she was looking forward to welcoming them into the 8s (Year 4) after the summer holiday.
Ms Dillon, Head of 9s, also wanted to wish her pupils a fond farewell and all the best for a wonderful holiday. She invited them into the Marquee on the penultimate day of term, below,  to award them with some prizes and to thank them for all their hard work.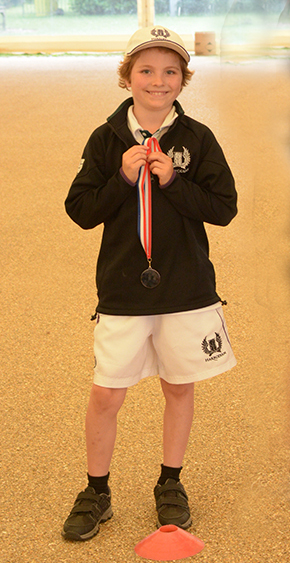 Photos of the 9s will be emailed shortly to parents
Ms Foster was also keen to celebrate her 10s pupils (Year 6) in her current role as Head of 10s. As many of them have been attending school since June, she decided to forge ahead with a graduation ceremony on site. All pupils were invited to attend and lots of fun awards were given out, below. It was a great way to send them off on their summer holidays but also to make them feel excited about their transition into the Upper Prep.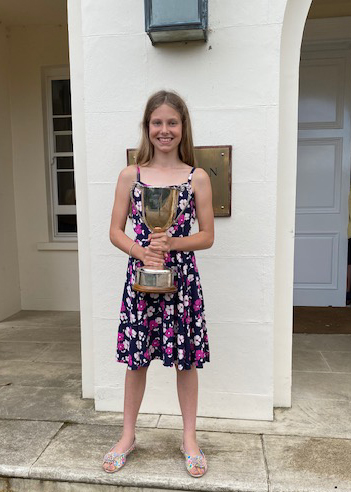 Photos of the 10s Graduation Ceremony will be emailed to parents shortly
Mr Roets and Mr Hardie have also been celebrating the achievements of their pupils in the Upper Prep. They made two fantastic videos for each year group (see links below). Both featured messages from Mr Hooke, their Form Tutors and Heads of Year, a photo montage of highlights of the year and an awards ceremony.  It was also a wonderful opportunity to wish our 12s pupils (Year 8) all the best with their upcoming transition into the Senior School. 
There were also end-of-year assemblies and celebrations held online for our 8s and 9s (Year 4/5), 13s and 14s (Year 9/10). 
Congratulation to all our pupils and we wish them the best of luck in September.