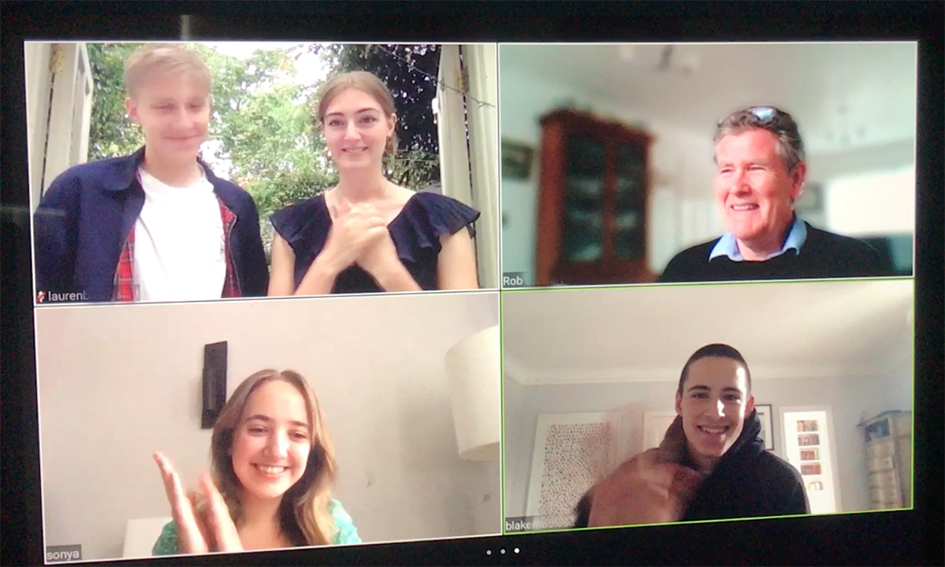 This week's online Senior Assembly paid tribute to our departing Harrodian Head Boy and Head Girl, their deputies and senior prefects whilst welcoming in the newly appointed team for 2020-2021.
Organised and led by Head of Seniors Captain Stewart, over 300 staff and pupils were invited to an online assembly to celebrate and thank the outgoing 'Fab Four' - Head Girl Arabella, Head Boy Kristjan, and their deputies Lauren and Luke and of course the Senior Prefect team that have worked alongside them.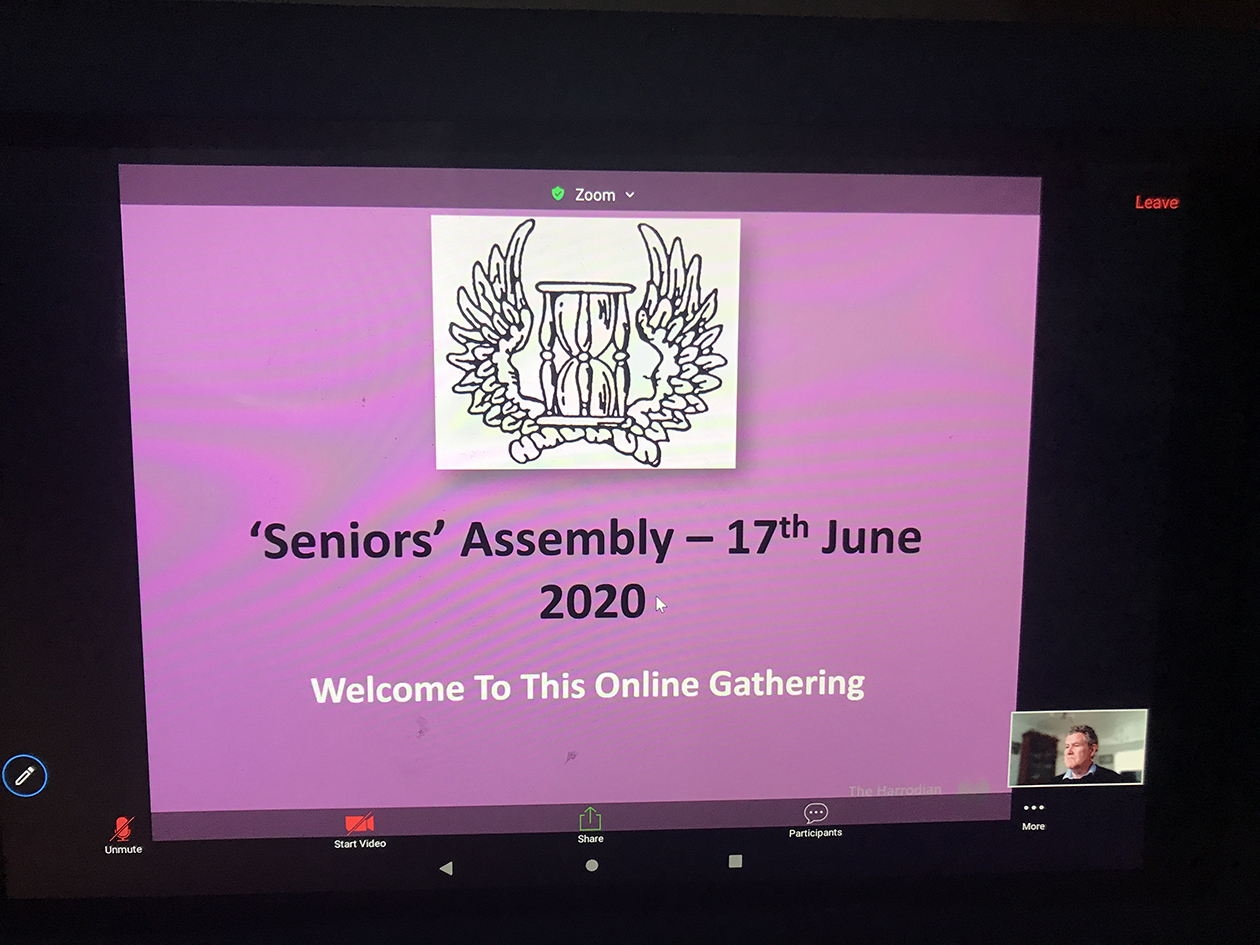 Arabella and Kristjan made a video of their highlights over the course of the year which included events that they had participated in as a team or organised themselves. Some of these included the first ever Harrodian Green Day, washing cars and making crepes at the various school fairs, two Shine Night walks in aid of Cancer Research UK, the Prefect Dinner, and a comic pantomime performance in the Senior's famous Christmas assembly. They also thanked their amazing team of prefects and paid tribute to them.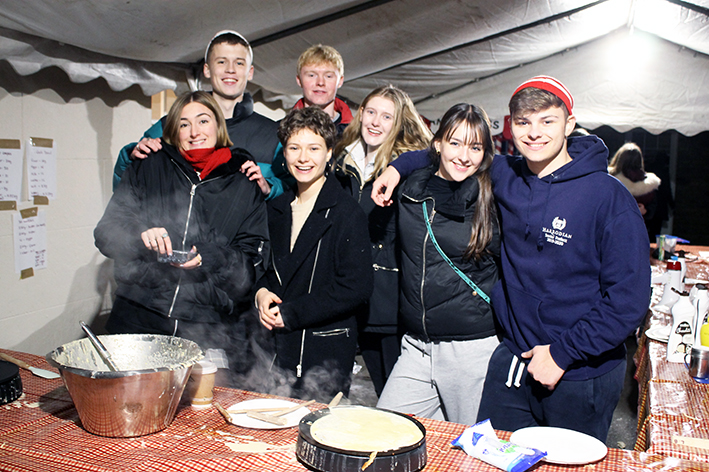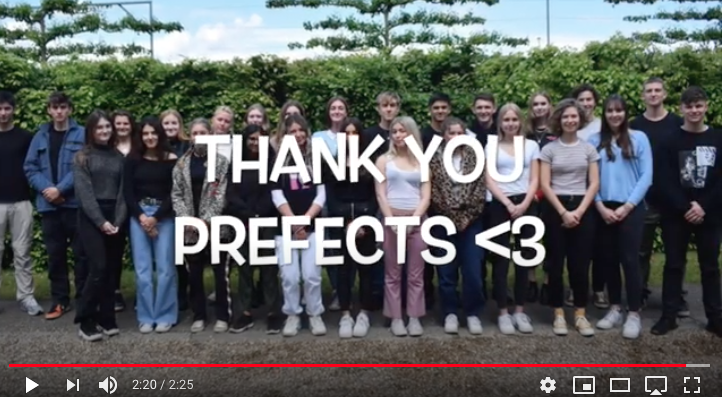 Captain Stewart applauded the outgoing team, giving a wonderful farewell presentation that included a clip from the 1960 Spartacus film. To highlight their great team spirit and loyalty, he gave each of them a chance for an 'I'm Spartacus' moment. 
It was, however, also the moment to celebrate and welcome new appointments. Sonya and Blake, below, are thrilled to be taking on the responsibility of Head Girl and Head boy in the next 2020-2021 academic year. 

Both of them feel incredibly lucky to be working with such a talented group of senior prefects. "We're confident that the team will ensure that we've got some amazing events, PSHE projects, and outreach/external liaison plans to come," says Sonya. Blake is equally complimentary about his peers, describing them as 'capable and hard working'. "We cannot wait to get stuck into the challenges that face us in this upcoming year," he adds. 
We cannot wait to get stuck into the challenges that face us in this upcoming year.
Blake, newly appointed Head Boy
Their deputies - Darcy Burke and Louis Snaith - are also very excited about their new roles, as is Lara Jiryes - the first Harrodian Deputy Head Girl dedicated to Mentoring. The new Senior Prefect and Head Mentor teams have also been appointed. For a full list of their names, please see below:
Senior Prefects 2020-2021 (listed by functional leadership group):
Events
Alex Mulcahy
Sasha Falkovskaia
Coco Cottam
Sean McCrystal
Emilia Pinto

Admissions
Audrey Bond
Daisy Summerfield
Jed Carroll
Aboudi Al-Sahli
Jack Owen

​Charity
Emma Oliver
Santa Elise Cohu-Davies
Heidi Solman

​Environmental
Tabitha Rivas-Ghezzi
Francesca Drayson
Yasmin Dawson
Sam Stephens
Mia Lapwood
Imogen Warwick

S​ports
Poppy Harrison
Gonzalo Castellanos de Campos

 
Creative: Music, Drama, Art
Poppy Pilbrow 
Yasmine Salloum 

Media
Victoria Recio
Eleanor Thomson

​External Liaison/Outreach
Minnie Leitao
Amelia Grant
Luca Stead
Livvy Magyar
Zeid Serhan

​PSHE / Pastoral
Cana Tutuncu
Saskia Fraser

Prep ​Student Council
Charles Drayson
Digital Operations Coordiantor
Gus Hall
Head Mentors
Aboudi Al-Sahli
Mia Lapwood
Livvy Magyar
Jack Owen
Emilia Pinto
Zeid Serhan
Luca Stead
Imogen Warwick
A huge congratulations to all those taking on roles of responsibility and leadership next term. We wish them all the best of luck.