In the last report of its kind for this academic year, we feature a few more Harrodians who have been inspired by the pandemic both to gestures of support and solidarity and to acts of kindness and charity.
Ayden, a pupil in our 11s and new to the school in September, who has cut off his ponytail in order to raise money for NHS Charities together.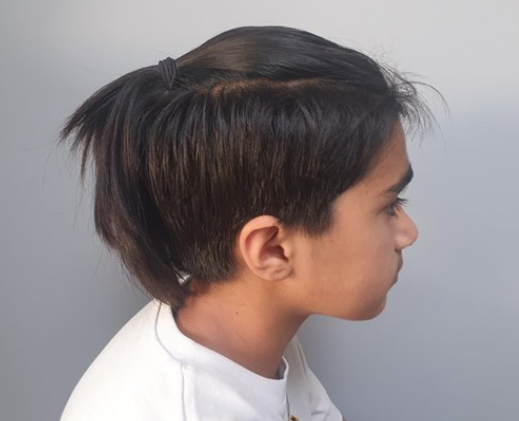 So far he has raised £315, please click here to access his justgiving page and to donate if you would like to support him.
Here is a short video of him having his pony tail cut off:
Meanwhile Gus and Luca, both in Lower Sixth, have been hard at work at sewing machines making protective garments for Royal Brompton Hospital. The appeal has now successfully reached its target of producing 30,000 PPE gowns.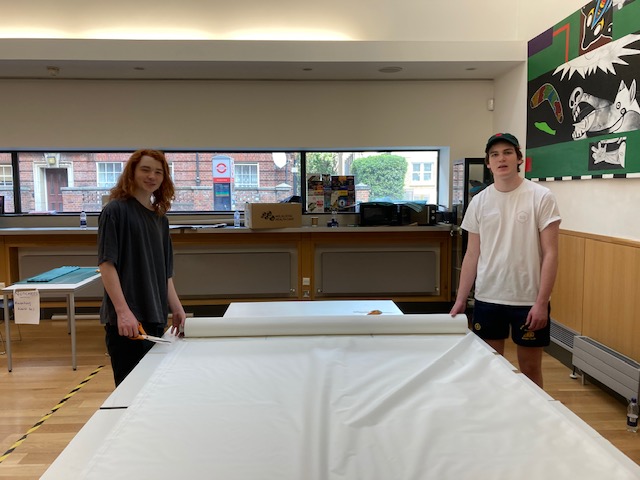 Alex (15s), who designed his own Get Lost Corona t-shirts to raise money for the Chelsea and Westminster Hospital Covid-19 Rapid Response Fund, has been delighted to see so many of the hospital staff wearing them, below. He also received a letter from the CEO of the hospital to thank him for his initiative and support and will now have his name added to the donor wall and to the annual report.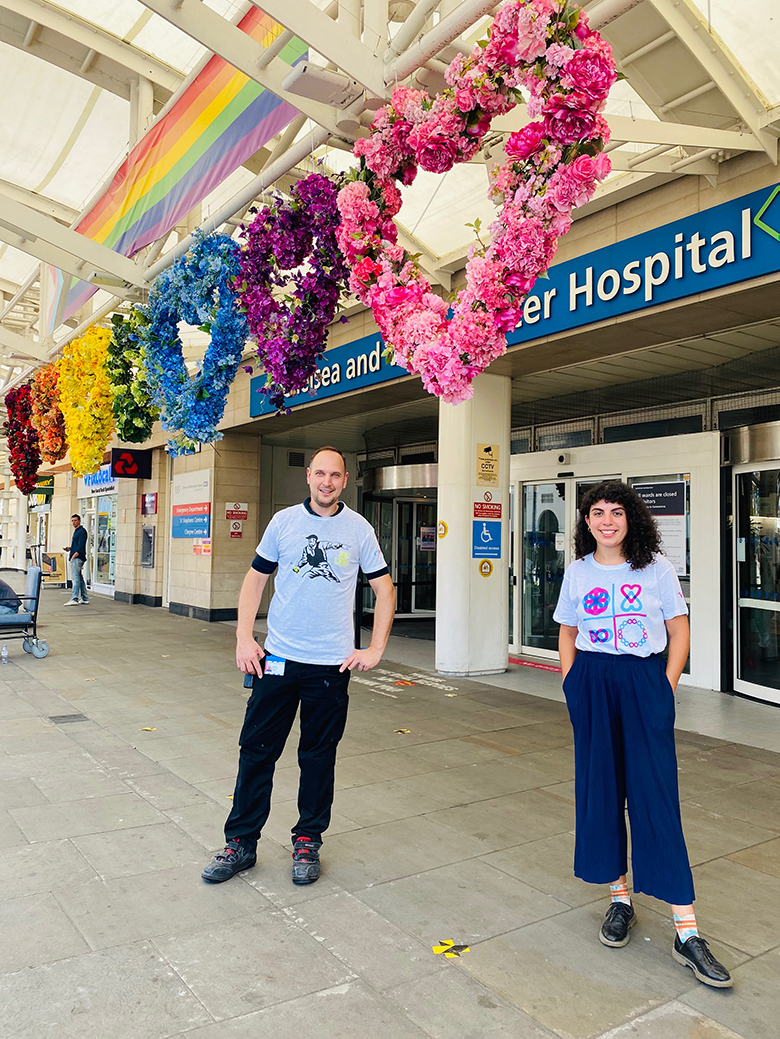 A huge thank you to everyone who has been sending in their stories and for the amazing empathy and kindness shown by Harrodians of all ages.