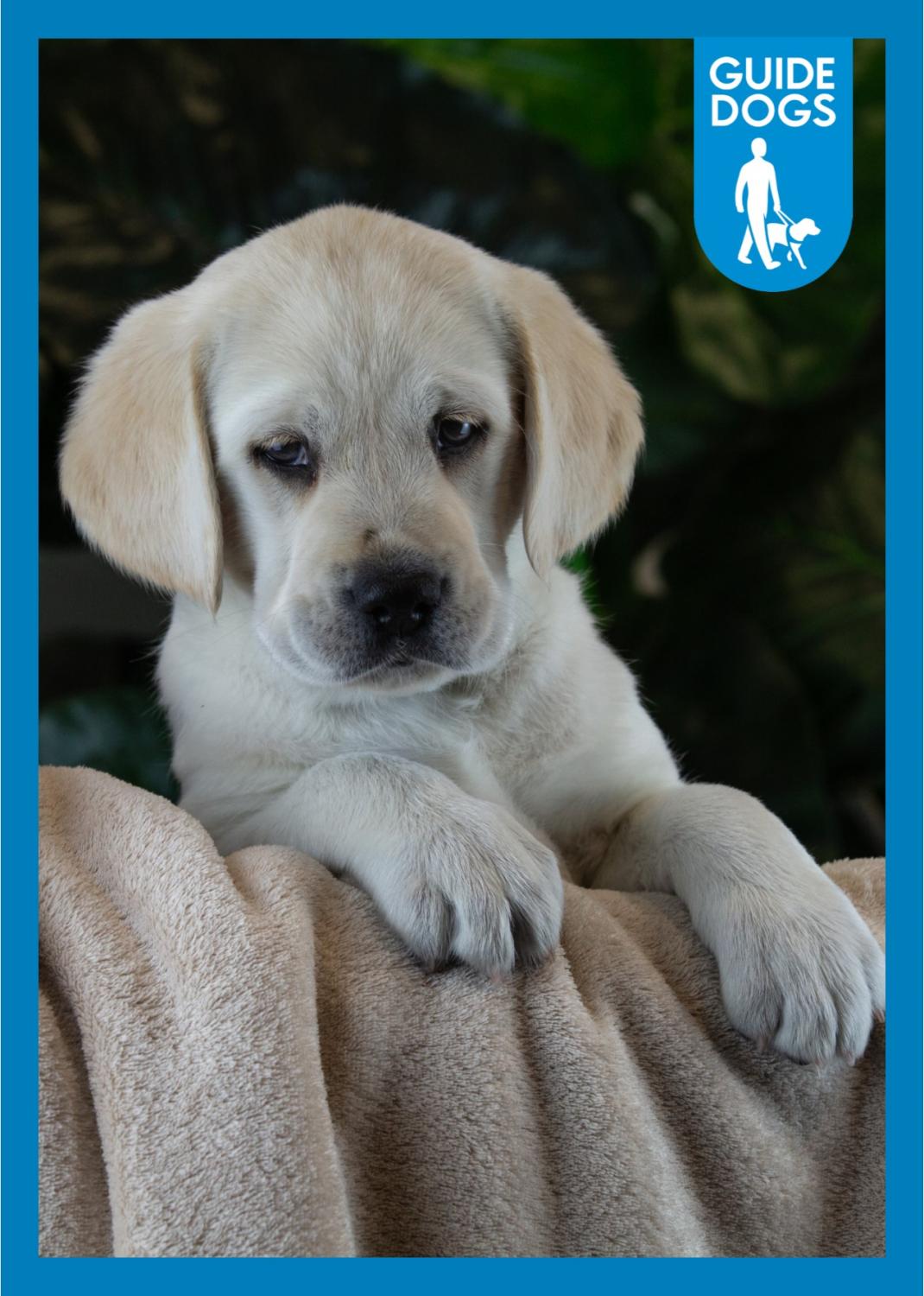 Thanks to the efforts of five Lower Sixth formers, Hattie the school's first ever sponsored guide dog is now in training. 
Back in 2018, five Harrodian pupils chose Guide Dogs for the Blind as the beneficiary of their Youth Philanthropy Initiative (YPI), the assignment which asks our 13s year group to raise funds for a nominated charity.  Not content with the impressive sum of £1500 that they raised in 2018 through activities such as mufti days and the Bobstacle challenge, Agnes, Charlotte, Ines, Belle (below, pictured with apprentice guide dog Nara in 2018) and Jackson (not shown) who are all now Sixth Formers, pledged to earn the extra £1000 required to allow the school to name and sponsor its own Guide Dog puppy.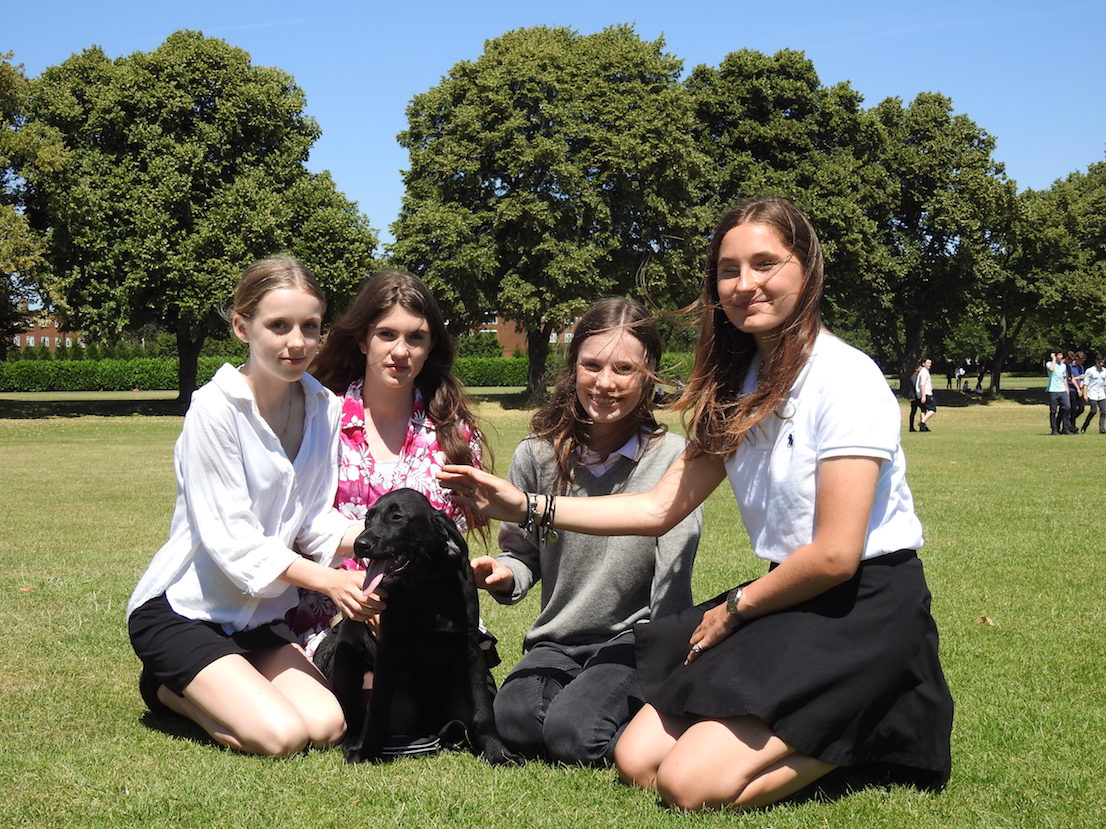 Three years on, their fundraising drive which included everything from a second hand uniform stall to cake sales has hit the magic number. Thanks to the team's efforts, Harrodian now has its very own sponsored guide dog puppy. Hattie, pictured above, now aged 12 weeks, is already living with her carer, Caroline and embarking on basic training and making good progress. Caroline lives by the sea and Hattie is settling in, enjoying walks on the front and is a calm and composed character who is undeterred by the calls and antics of swooping seagulls.
Dedicated dog lover and 9s form teacher, Miss Field, is the first point of contact for all the latest Hattie information. We're very much looking forward to her regular updates on Hattie's progress and will keep everyone posted.