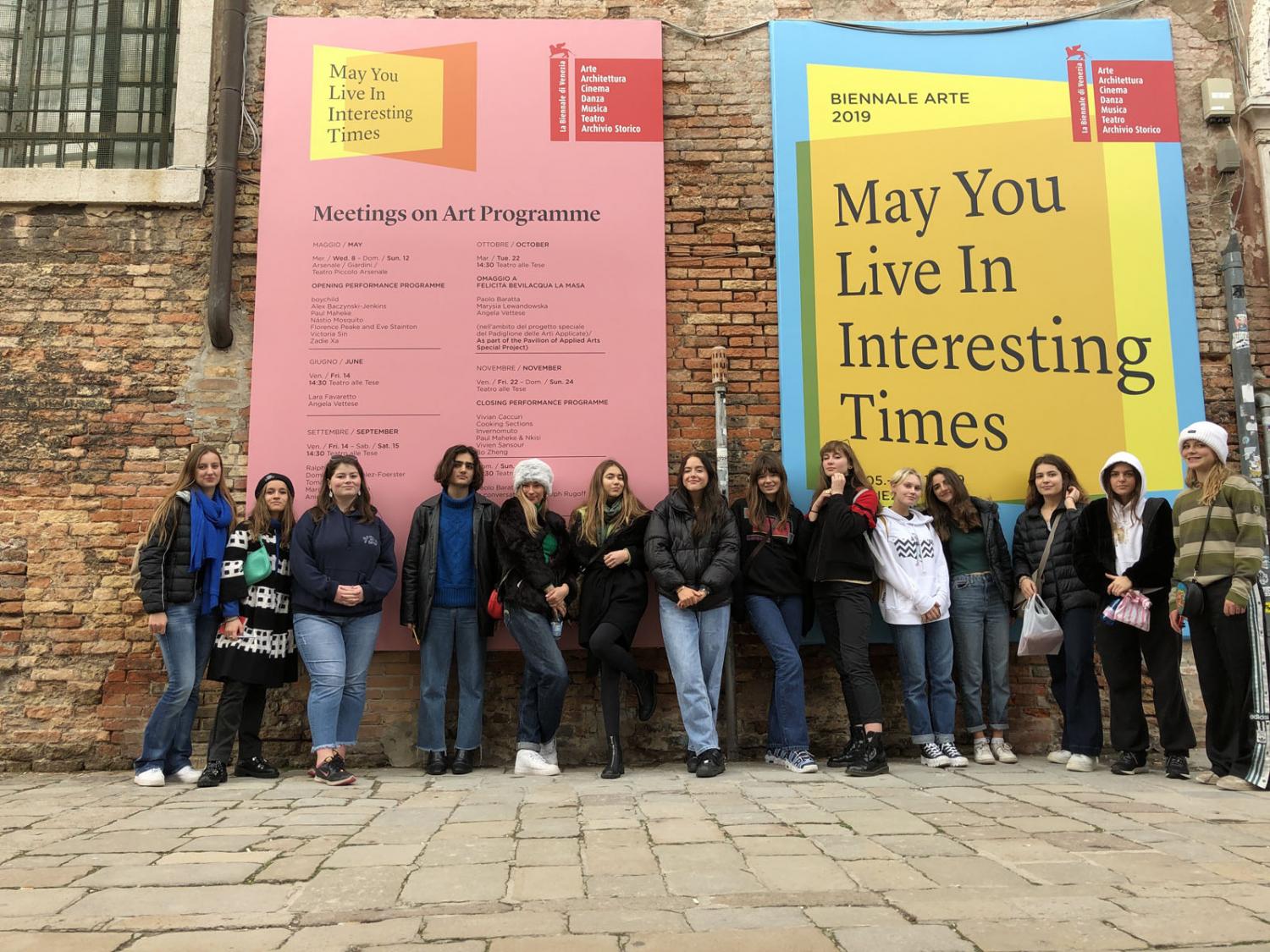 Art and History of Art students chose a wet but dramatic weekend to visit the Venice Biennale
"May you live in interesting times" was the intriguing 'sub-title' for the Venice Biennale 2019, the biannual art festival which Harrodian Sixth Formers visited from the 8-9th November. As it turned out, there were enough exciting happenings – from the artistic to the meteorological – in and beyond the Biennale's two exhibitions areas to make the weekend more than interesting.
Biennale Curator Ralph Rugoff, whose day job is as Director of the Hayward Gallery in London, chose to divide the show into two venues, one at the Giardini pavilions and the other at the Arsenale, each housing a distinct exhibition with work by the same 79 artists through work that 'reflected on the time in which we live'. Harrodian History of Art Teacher, Hannah Kroes, was struck by the range of art in the show 'that represented hidden people, those often written out of history: from black activists to disabled people'.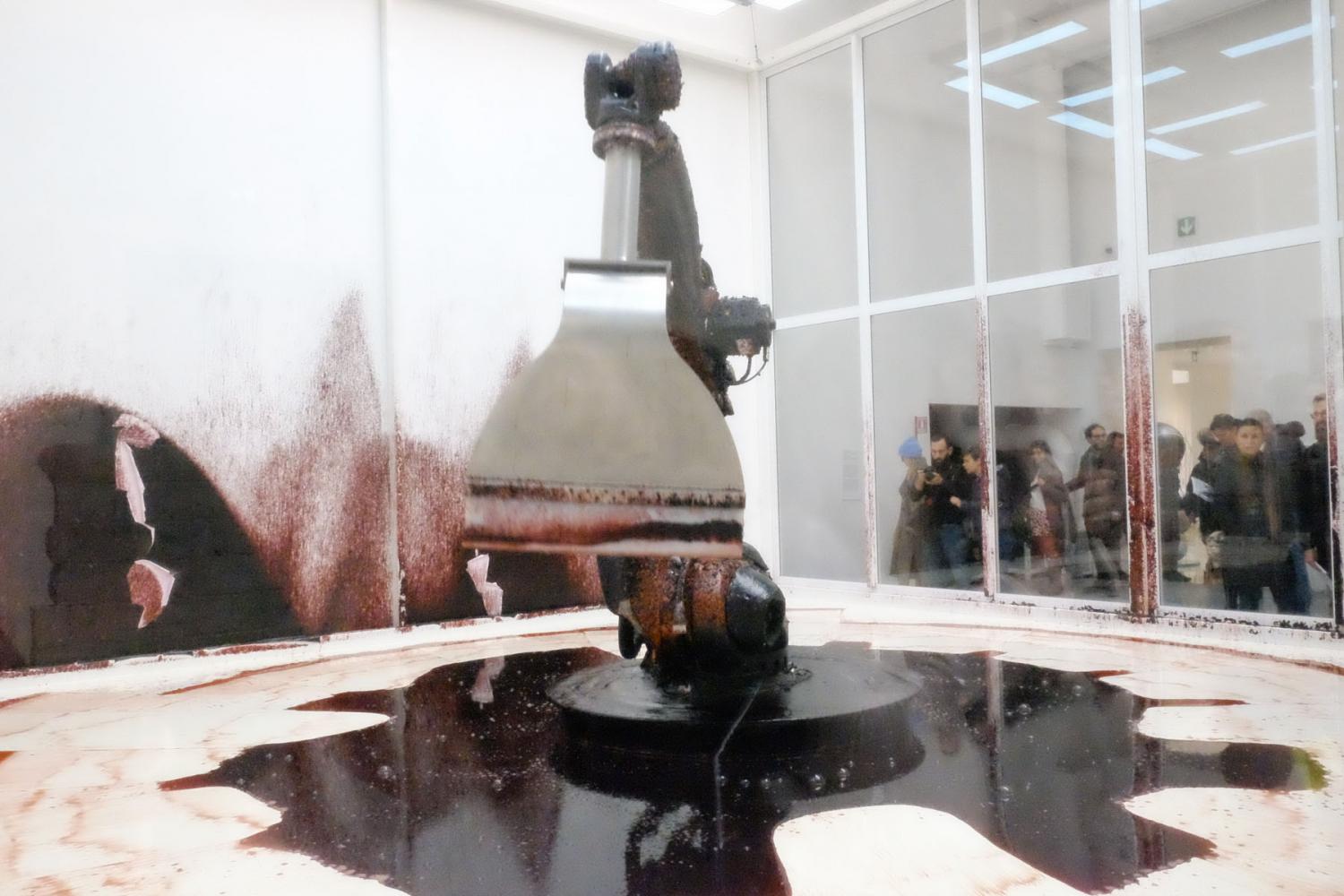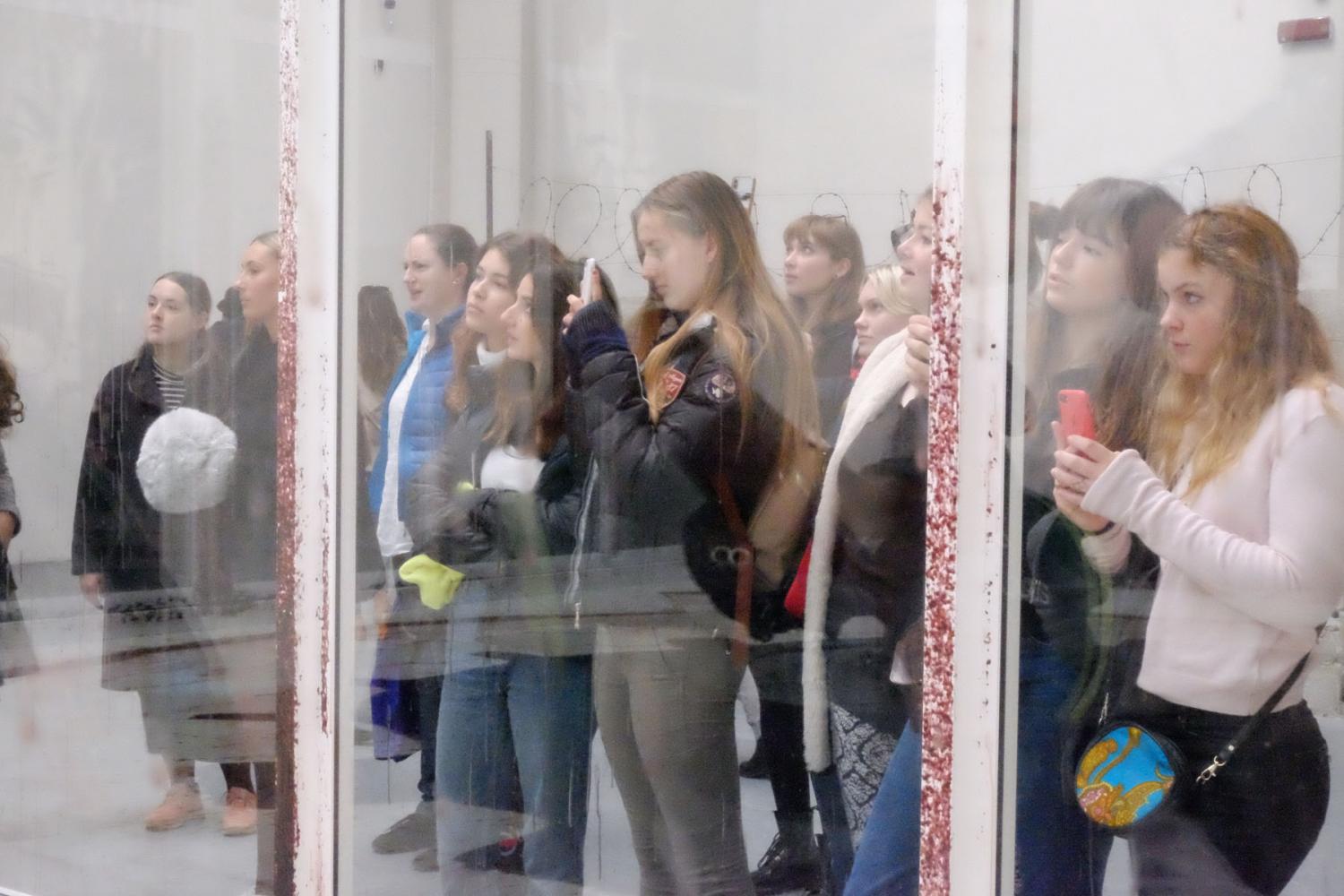 So, what did the Art and Art History students make of the Biennale? Sandy liked the central pavilion which constantly billowed out water vapour onto visitors throughout the day, while the party was also transfixed by a work by Sun Yuan and Peng Yu in the Chinese pavilion. Entitled Can't Help Myself, it consisted of an industrial robot inside a 'cage' that appeared to be mopping up a pool of blood.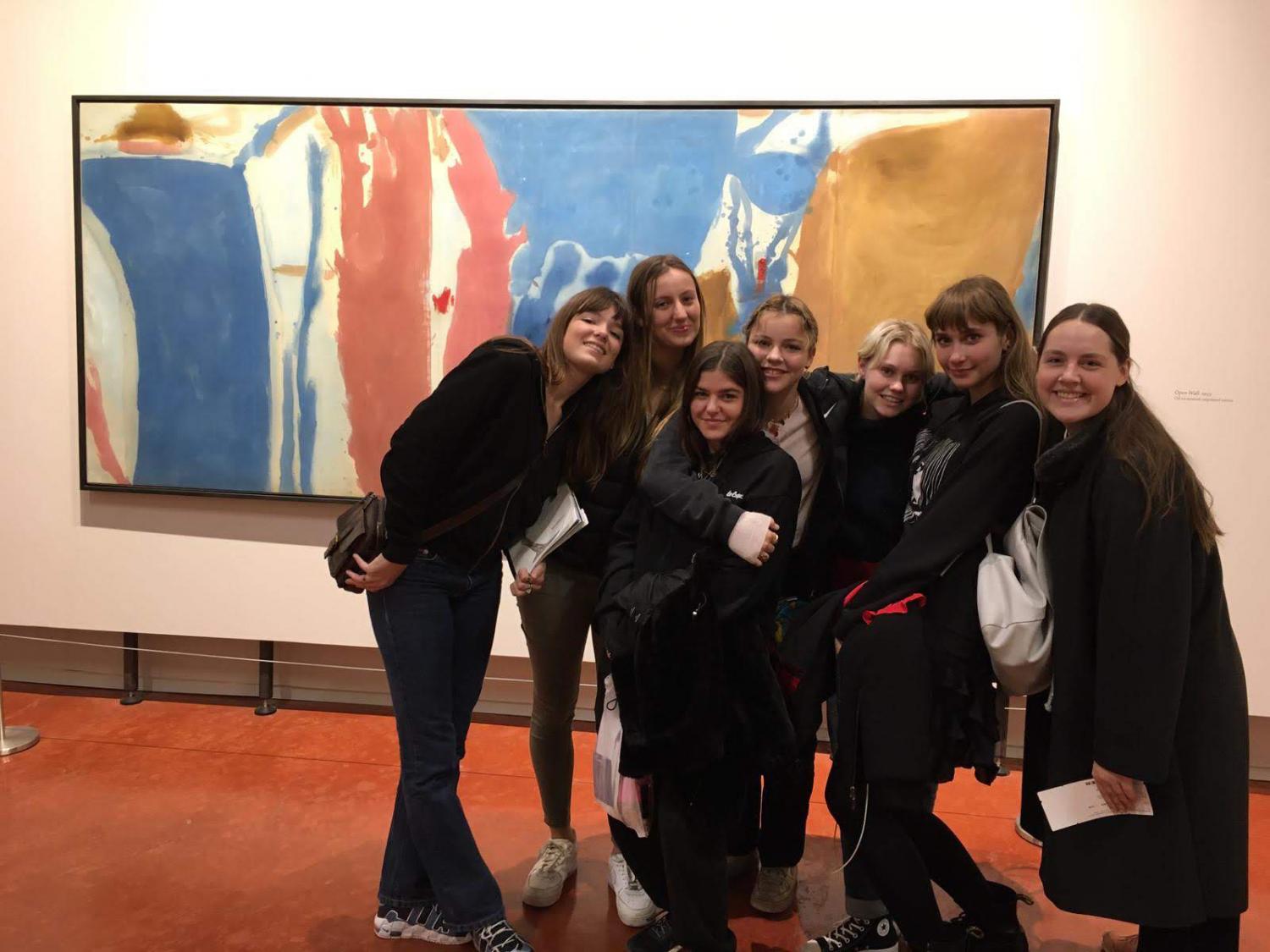 According to Miss Kroes the modernist icons – from 'dada' to 'cubism' found in the former Venice home of Peggy Guggenheim made a big impact on her History of Art students, while Dasha loved the stunning Abstract Expressionist canvases of  the late Peggy Frankenthaler which were shown in a special exhibition at the Palazzo Grimani for the first time since she wowed the Biennale in the 1950s.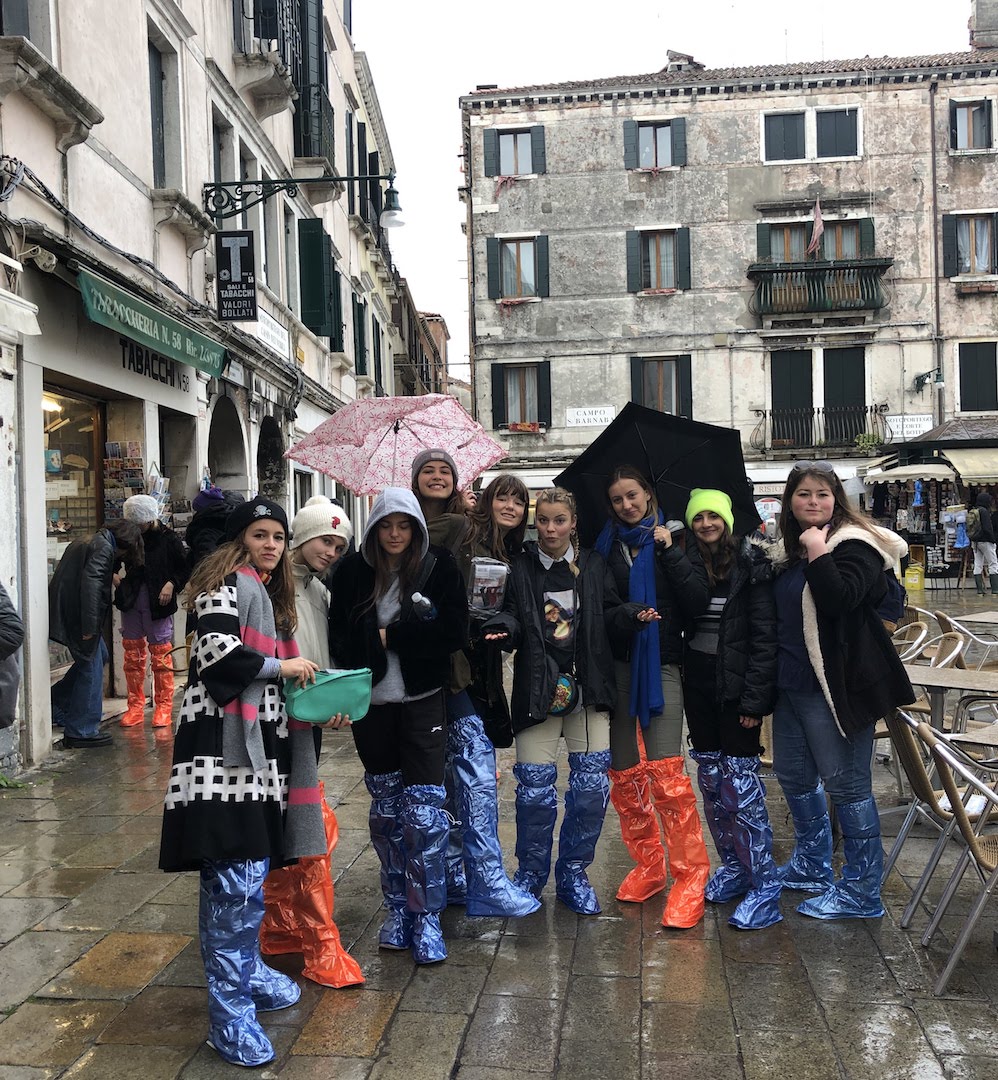 Poppy and Heidi's most memorable piece was the installation in the French Pavilion at the Giardini which dramatically highlighted the challenge presented by climate change, a display which proved more than a bit prophetic. By the time the group left Venice, the waters were already rising dangerously and within hours La Serenissima had been swamped by its highest tide in 50 years. Interesting times, indeed.