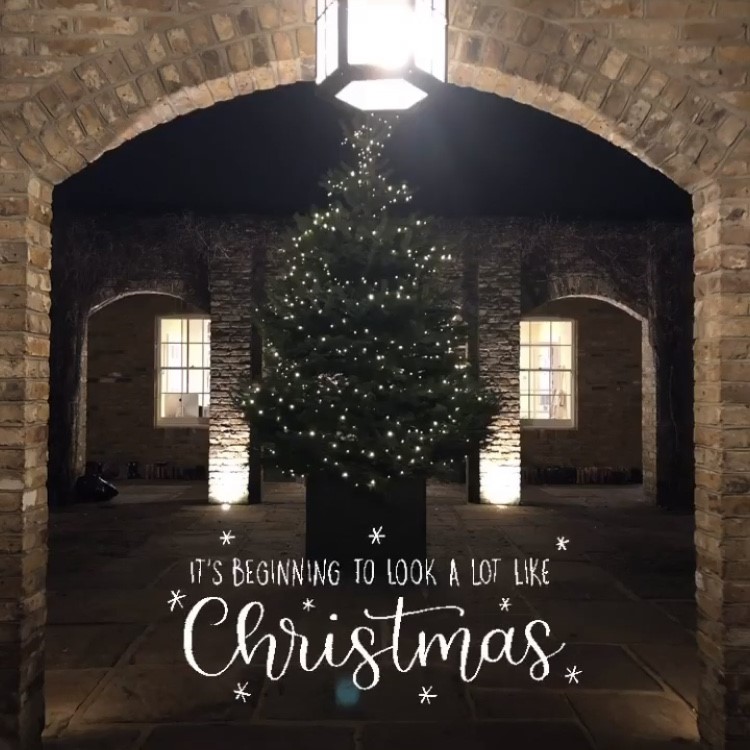 It is definitely beginning to look a lot like Christmas at Harrodian. With three Norwegian fir trees (one of which is featured above, in the Pre-Prep courtyard) and a plethora of decorations adorning the inside of our buildings, the festive cheer is unavoidable. 
Our Senior Prefects and Head Mentors have been helping to hang the decorations, while our grounds team have been busy putting the larger ornaments, like the reindeer and trees, in place. 
Some of the Prep choirs have had the chance to sing Christmas songs around Santa's sleigh and reindeer (below, the 9s choir):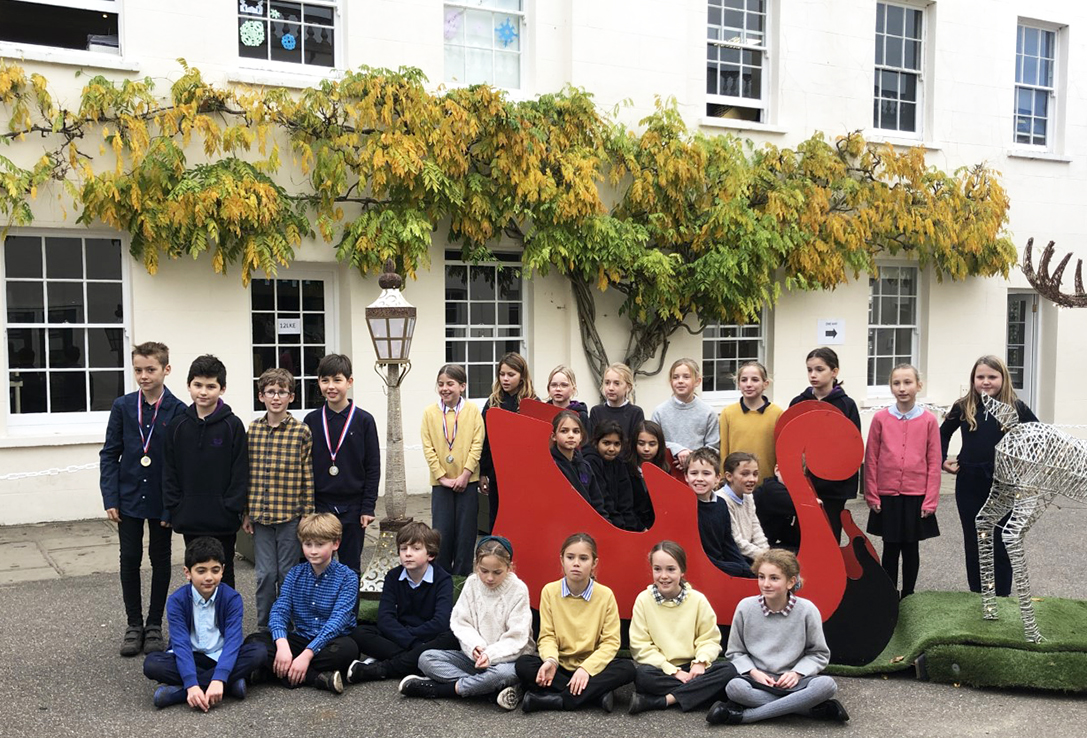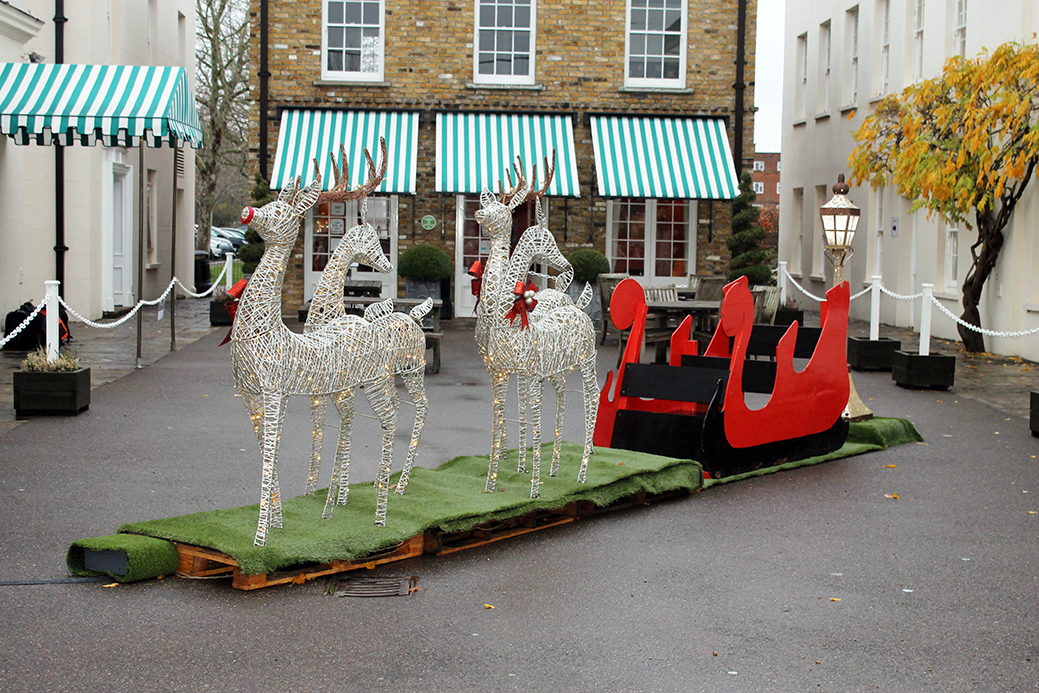 Meanwhile our 8s (Year 4) pupils have been crafting their own 'house' themed Christmas tree decorations for the four artificial Christmas trees in the cloisters. 
FERRY house, below: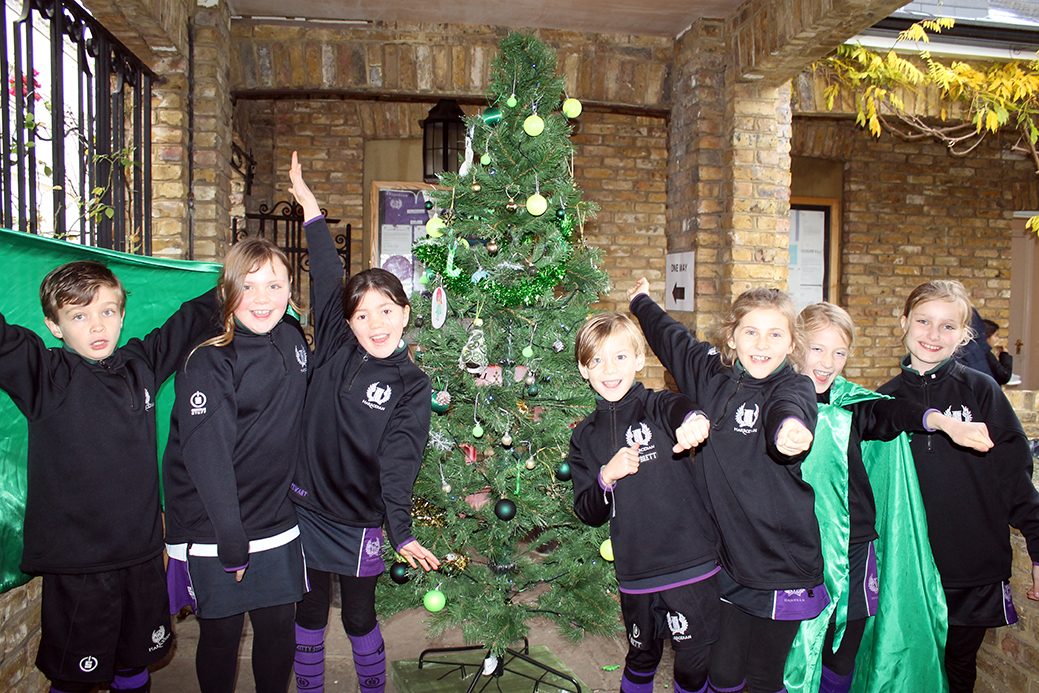 BRIDGE house, below:
THAMES, below: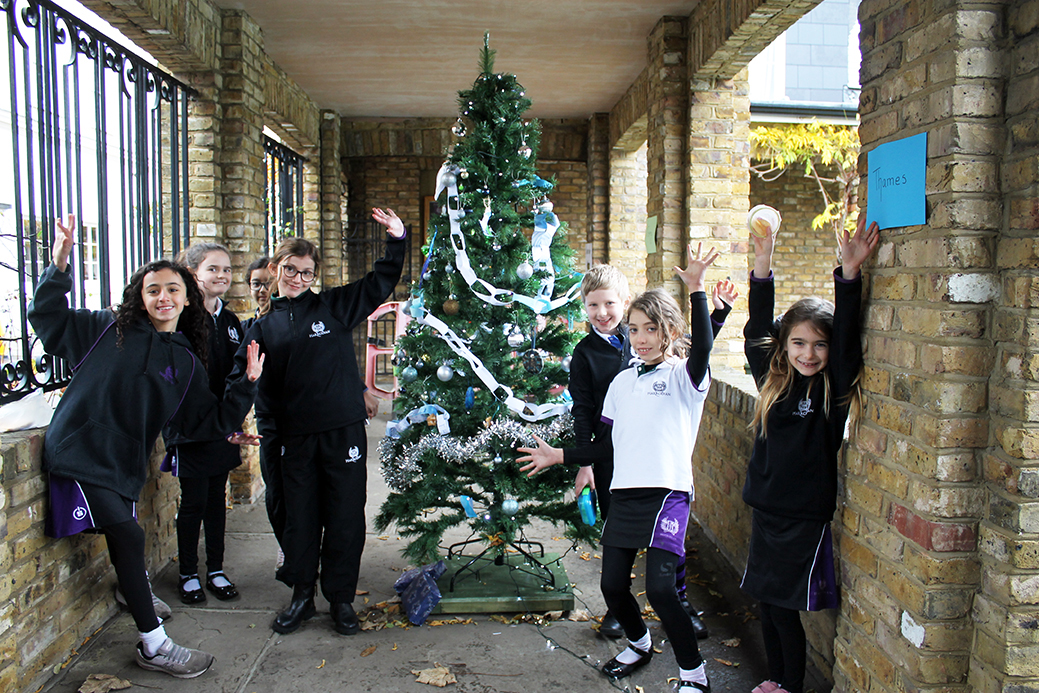 LONSDALE, below: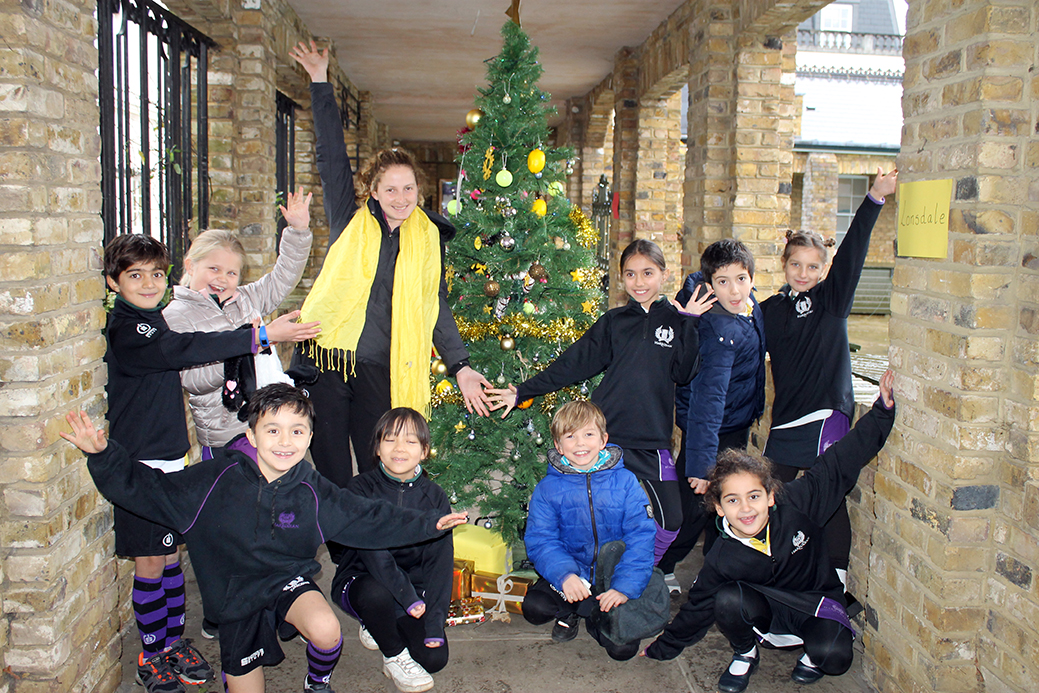 Next week's schedule is jam-packed with fun, festive activities too.
On Tuesday, our 13s (Year 9) pupils are performing a year group production of a Christmas Carol, directed by Mr Sugarman. They will be performing to the rest of their year at 2.30pm and then again at a special after-school production with mulled wine and mince pies for the staff. The play will also be filmed after school on December 9th and shared with the wider school community.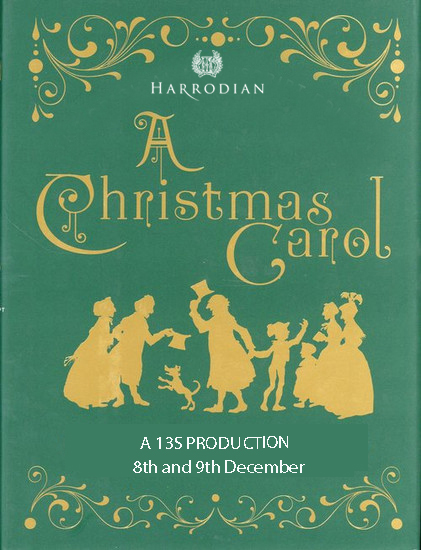 On Thursday morning at 10.00am, there will be a special film screening of the Pre-Prep Xmas Show to children in their classrooms and to their families at home via Google Classroom. Ms Horan, the Pre-Prep teaching team, and the children have been very busy rehearsing for the show over the last few weeks whilst Ms Mackay - PP2 Teaching Assistant and Pre-Prep Teacher of Computing - has filmed and edited it all.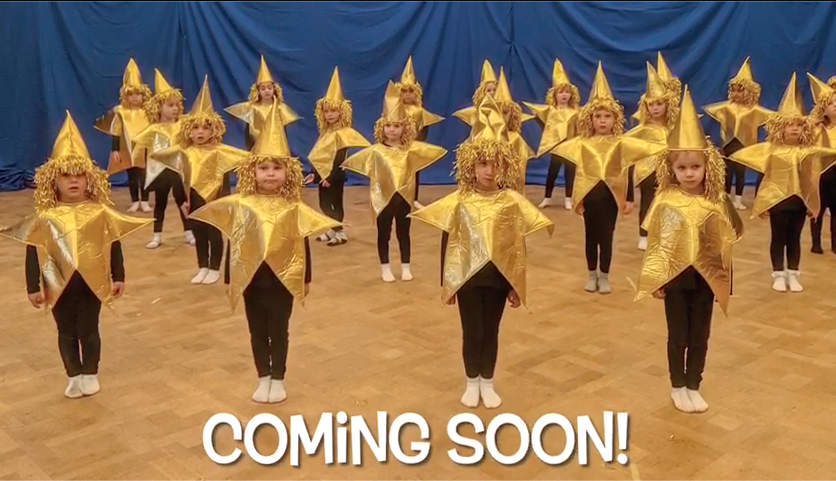 Later the same day, chef Josef and his catering team will serve Christmas lunch with all the trimmings in the dining room and the marquee. This year, instead of crackers, each child will receive a Santa hat stuffed with an edible treat at their place in the dining room. Prefects created their own production line in order to stuff each of the hats (below):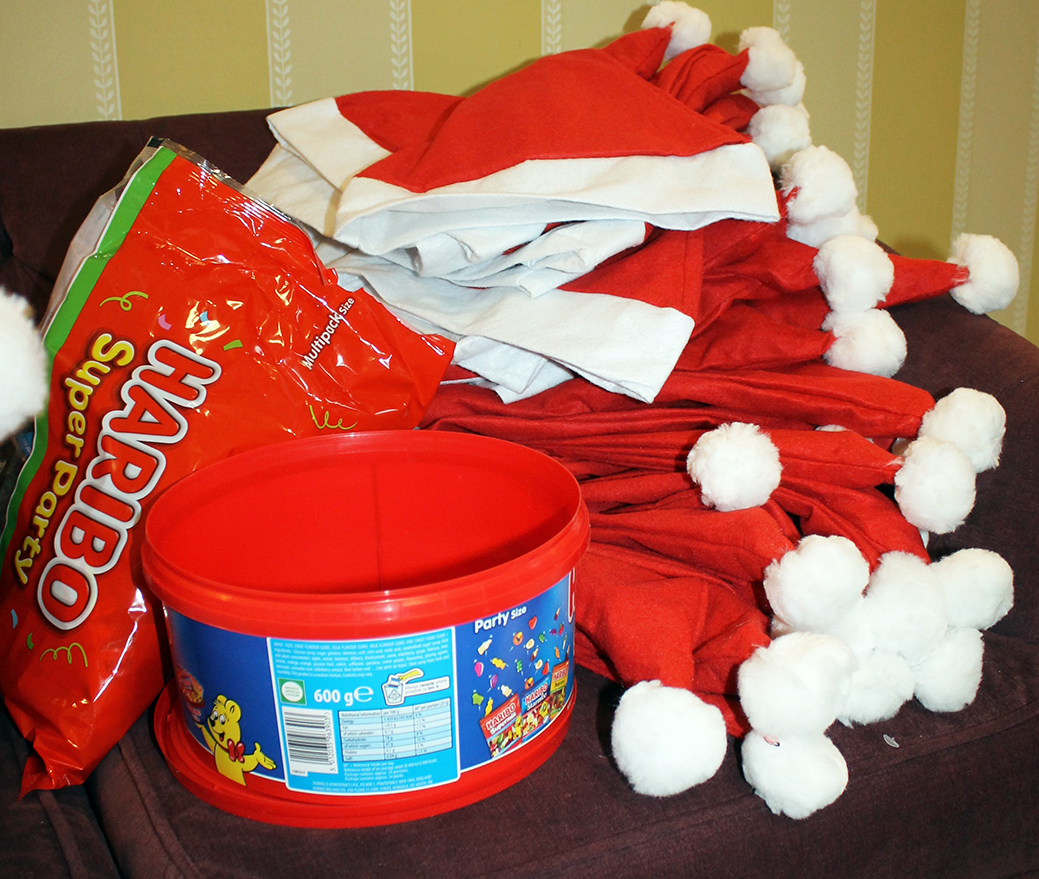 Instead of appearing on the school roof, this year Santa will surprise both the Pre-Prep and Lower Prep pupils in his pop-up grotto on the school grounds. The children will take a ride on the Santa Express train (see below) to pay him a passing visit.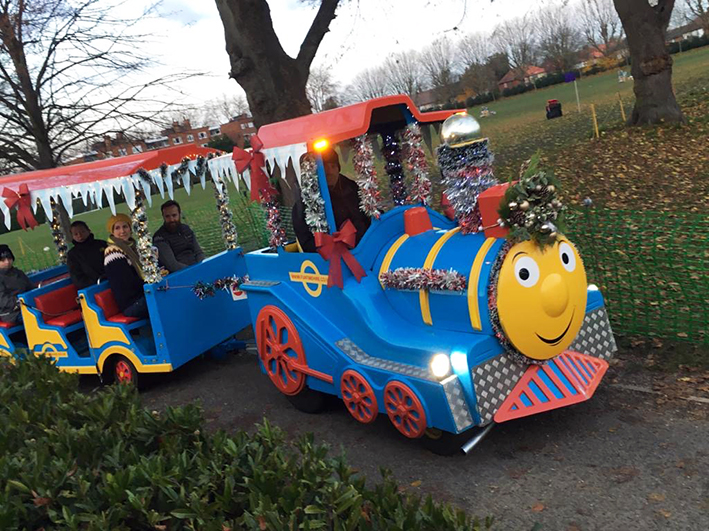 After the excitement of the train, the Pre-Prep will be holding individual Christmas class parties during which they will open their presents from Santa!
On Friday, staff and pupils across the school are all welcome to take part in Christmas Jumper Day for a £2 donation. The total raised will be divided and given to both the Save the Children Fund and local HSPA charities.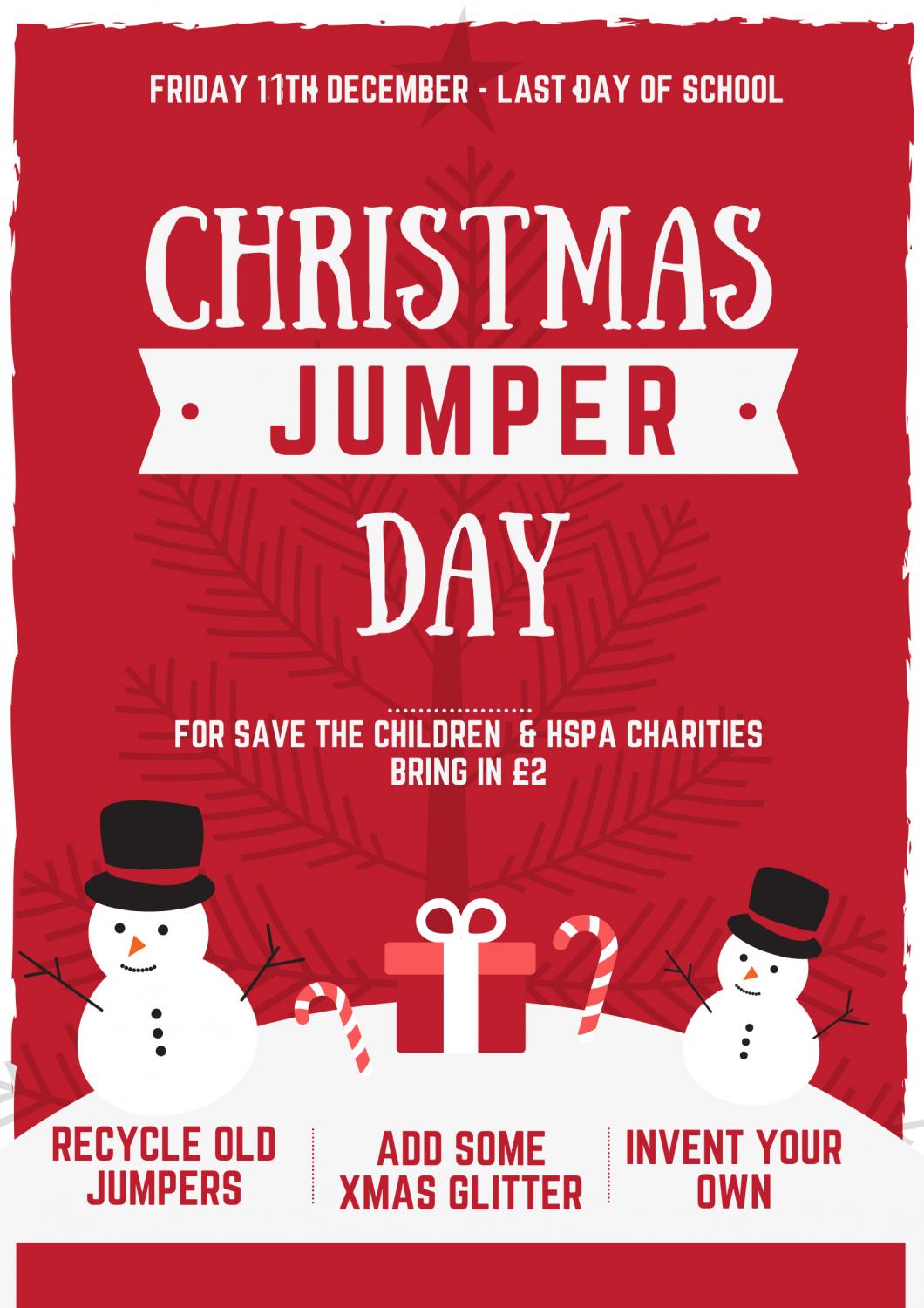 There will also be a special Christmas Music video streamed to all classrooms on the last day of term. It will feature musical performances from all year groups, our own Harrodian version of Jon Bon Jovi's  'Do What You Can', a selection of dance performances, Christmas readings, a message from the Head Boy and Head Girl, a sport feature, a message from the Headmaster and a few surprises.
(We will be sharing some of this video internally with parents next week - so watch out for an email coming soon.)
Senior pupils are also looking forward to their annual Panto which this year has been filmed and will be streamed to their classrooms. Our Sixth Formers have written, produced, acted in, filmed and edited the production independently, (Please see a still taken from the film below.)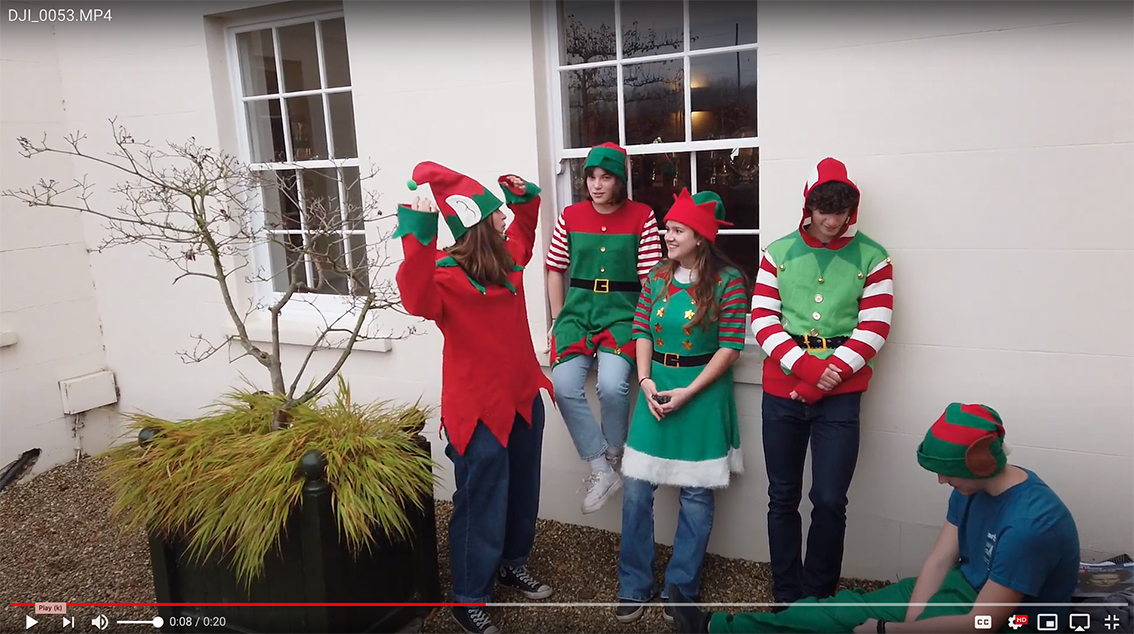 There is no doubt, as the final lyrics of the song (made famous by Michael Buble) confirm, that 'it's Christmas once more,' at Harrodian.