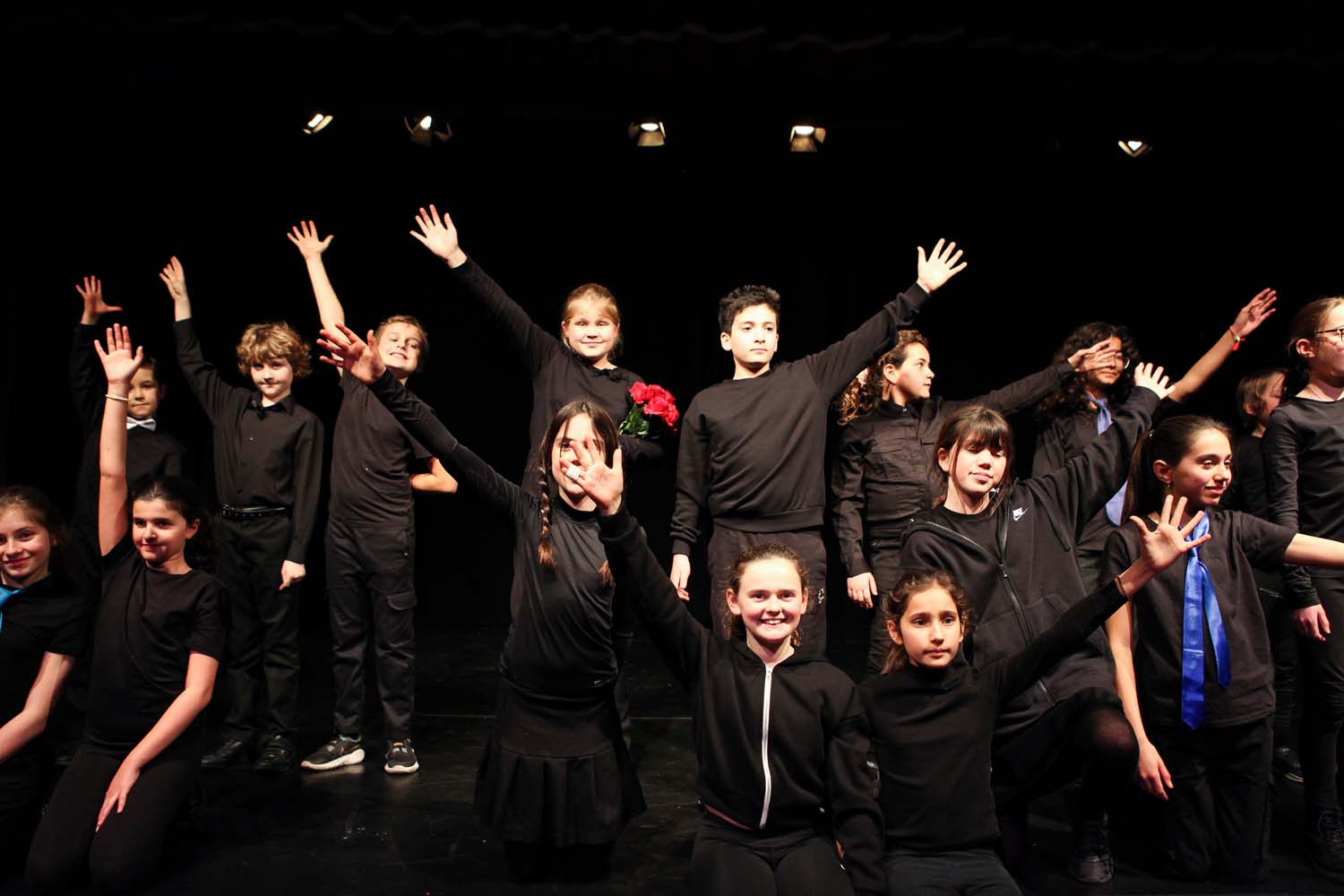 The talents of twenty young drama enthusiasts in the 10s were revealed  in a special 'studio' showcase staged in the school Theatre earlier in March.
The performance consisted  of a collection of scenes drawn from diverse theatrical sources ranging from Shakespeare through Philip Pullman and also featuring musical numbers such as 'Who will buy?' from Oliver.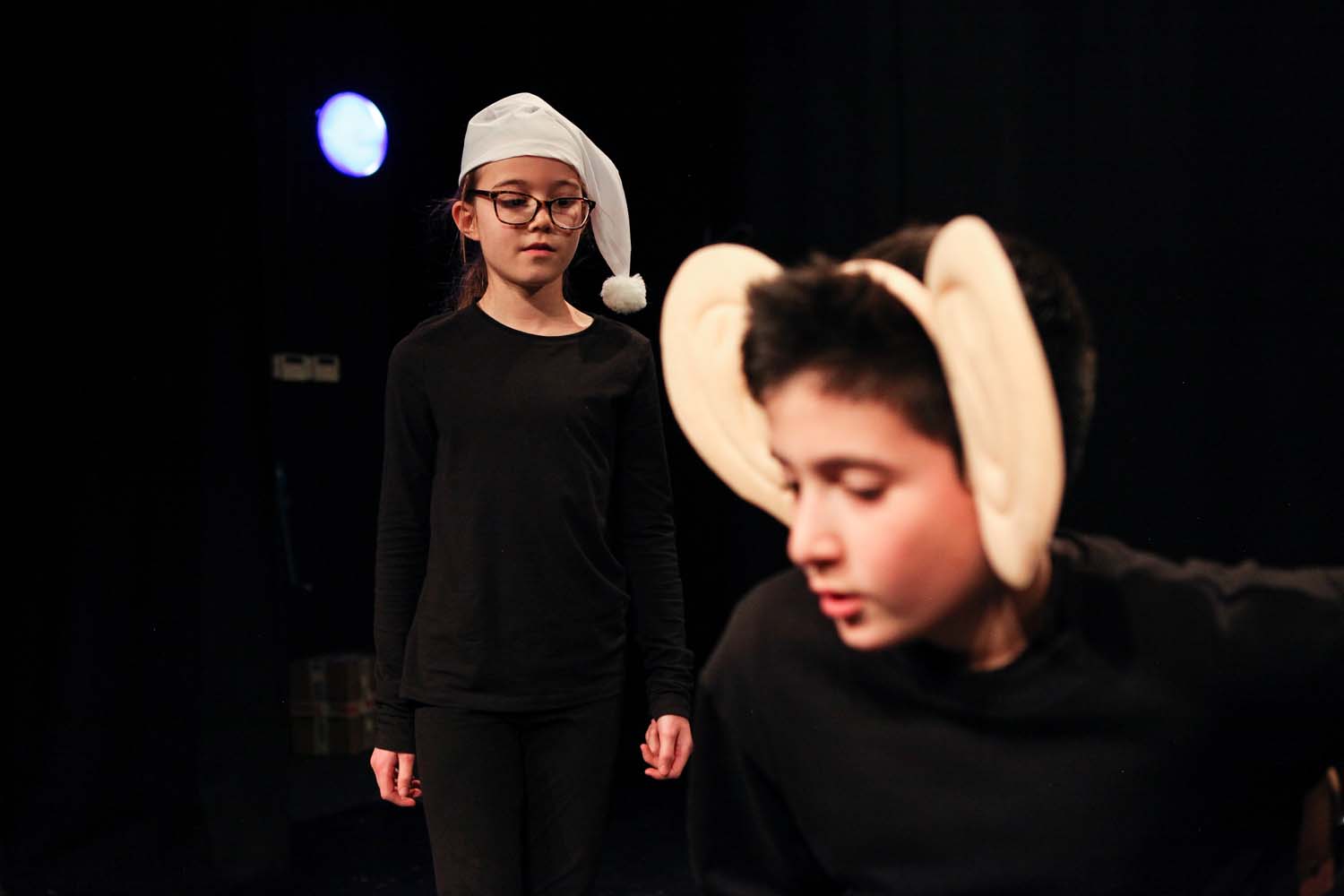 View our gallery of 10s studio performers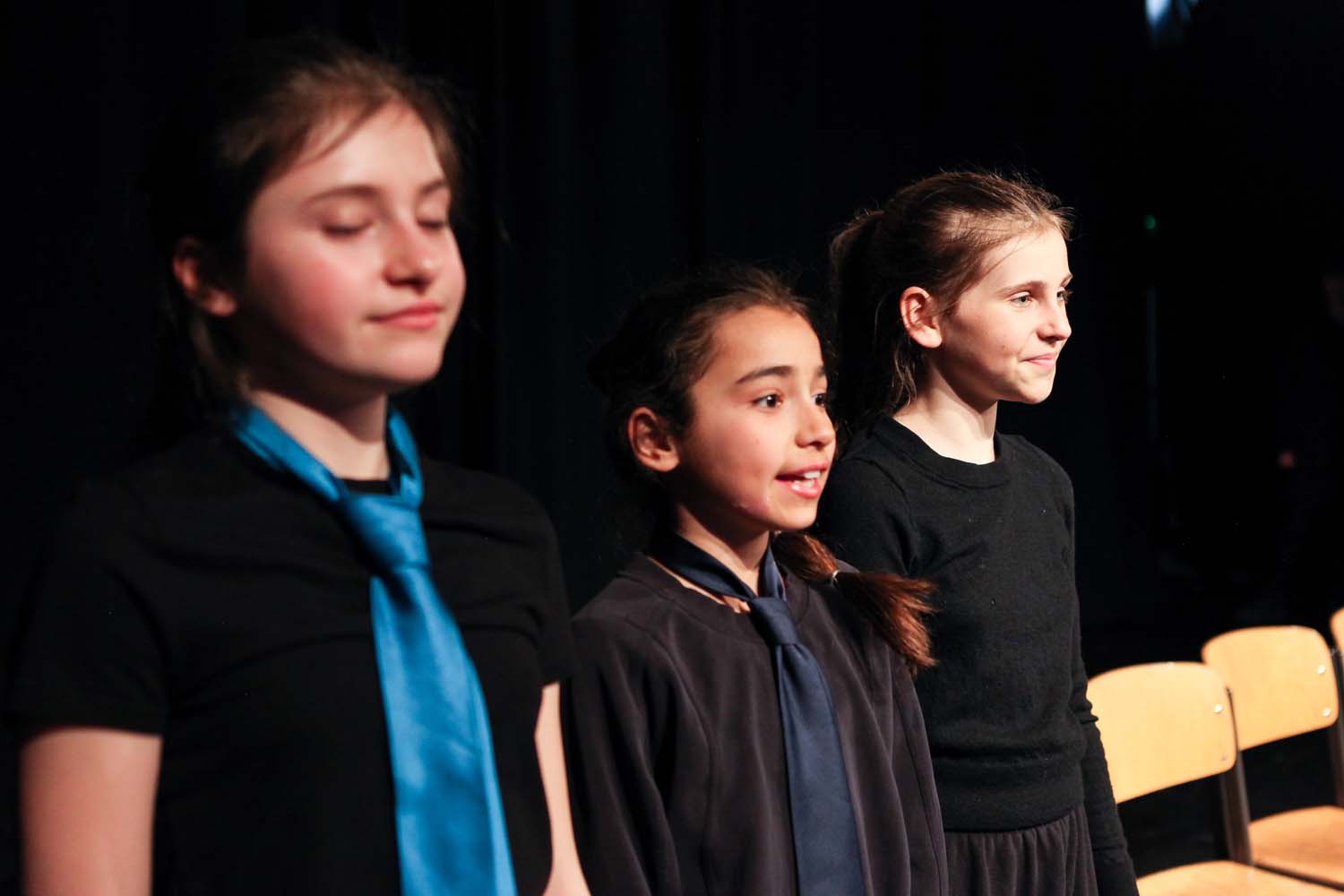 Directed by Mr Sam Sugarman in collaboration with the collaborative support of Music teacher, Claudia Baum, the  'studio showcase' is an initiative intended to appeal to pupils who haven't yet had much experience of performing. 'We asked our drama classes who might be interested in getting involved rather than holding auditions for the showcase,' explains Mr Sugarman. 'The cast was part seasoned Harrodian performers and part newcomers, all of them full of enthusiasm.'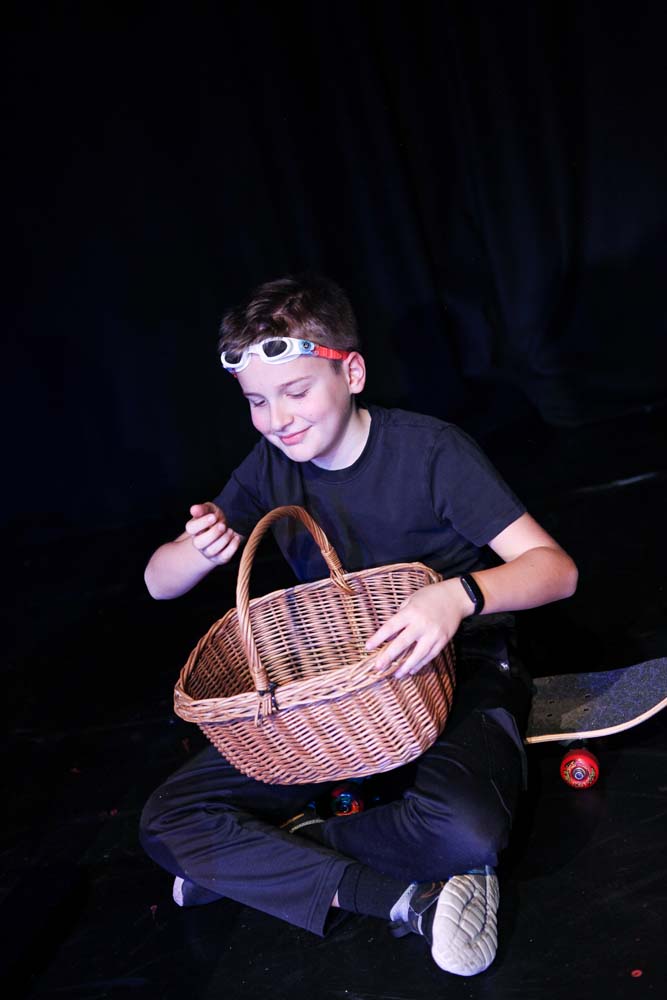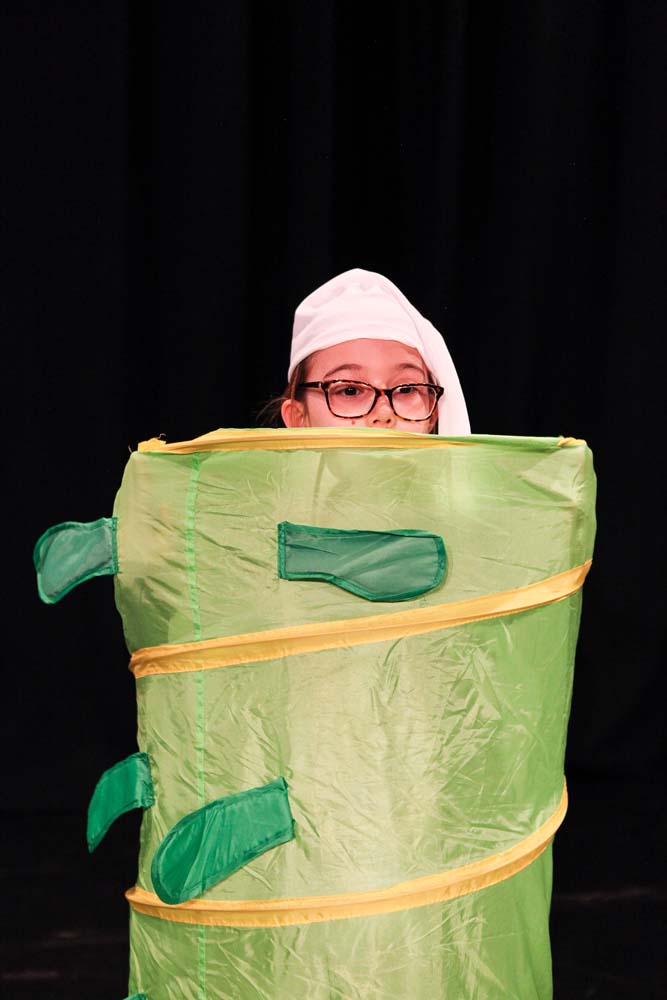 The format will get another run-out on 13th June when around 40 of our 8s and 9s will get their chance to showcase their acting and singing skills in a show produced by Head of Drama, Mr Michael Glen and Teachers Ms Ibbett and Ms Matthias.