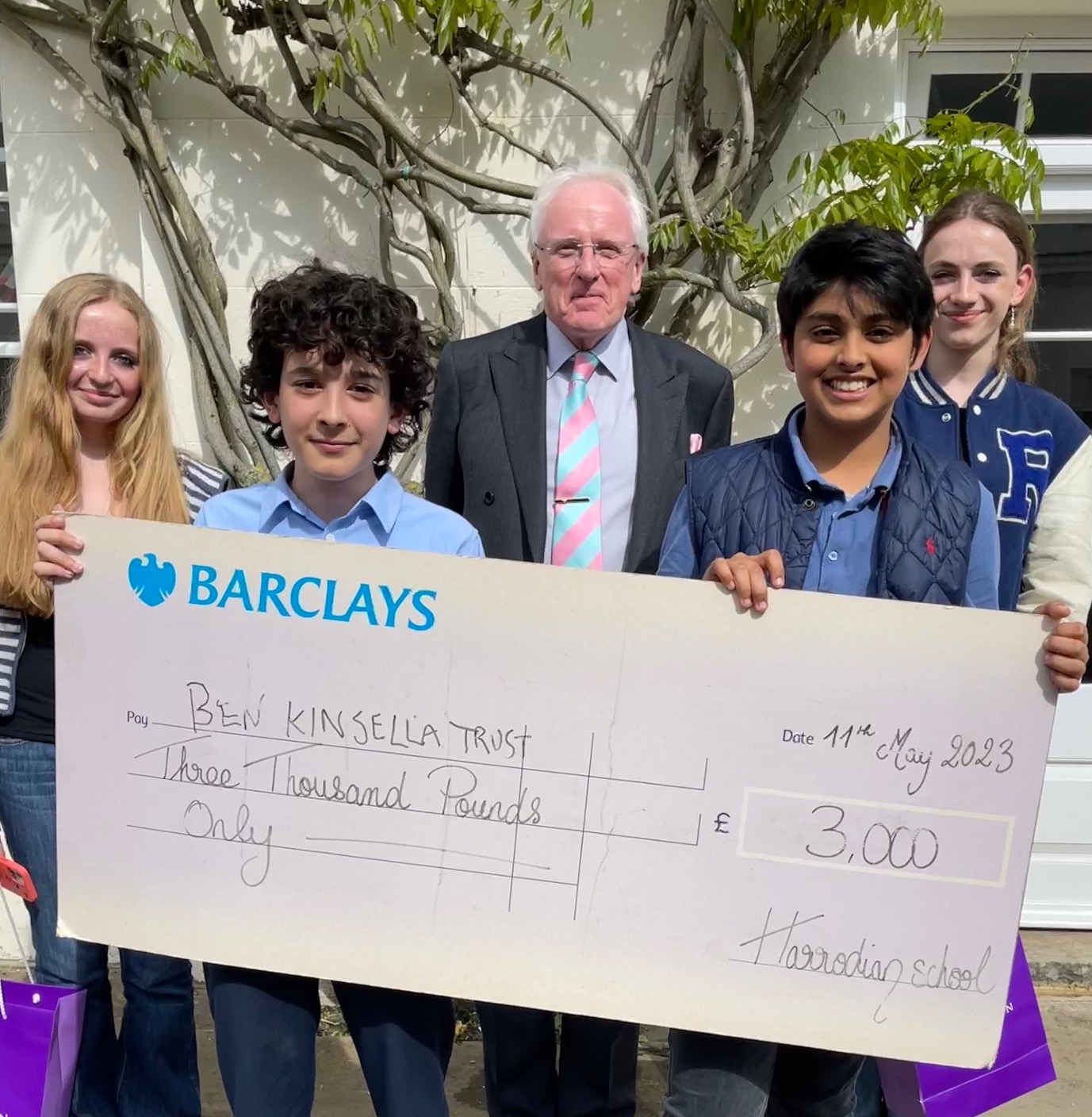 Harrodian's annual YPI programme reached its climax last week when a team made up of Maxi, Nirvaan, Dylan and Michele, shown with the judges, secured a  £3000 windfall for Kings Cross-based knife crime charity, the Ben Kinsella Trust.
The YPI charity Initiative is unique to the school and involves all Harrodian's 13s pupils (year 8). Working in teams, the pupils are asked to find a charity to advocate, support and to raise money for. Then they take part in a year-long programme of fundraising events on behalf of their cause – such as mufti days cake sales – which reach their climax in the summer term.
Over the past two weeks, the teams – 103 boys and girls representing 20 separate charities – faced their final challenges. First came the physical bit:  they dressed up in fancy-dress outfits (among them fairies, skiiers and doctors, M&Ms and aliens) and took to the playing field to battle it out in the range of tasks and games that make up Harrodian's Bobstacle challenge.
This was followed last Thursday by the most challenging task in the programme. As well as raising funds, all the charity teams are required to battle it out by making formal presentations that persuasively set out why their cause especially deserves funding support and how the £3000 grant available to the winner would be spent. On Thursday, the seven teams that made it through the first presentation to reach the final made their pitches to a judging panel consisting of Sir Andrew Parmley, Principal of Harrodian Senior School, Lucy Horan, Head of Pre-Prep, and two Lower Sixth Senior Prefects, Immie and Artie.
See more Bobstacle pictures by following the link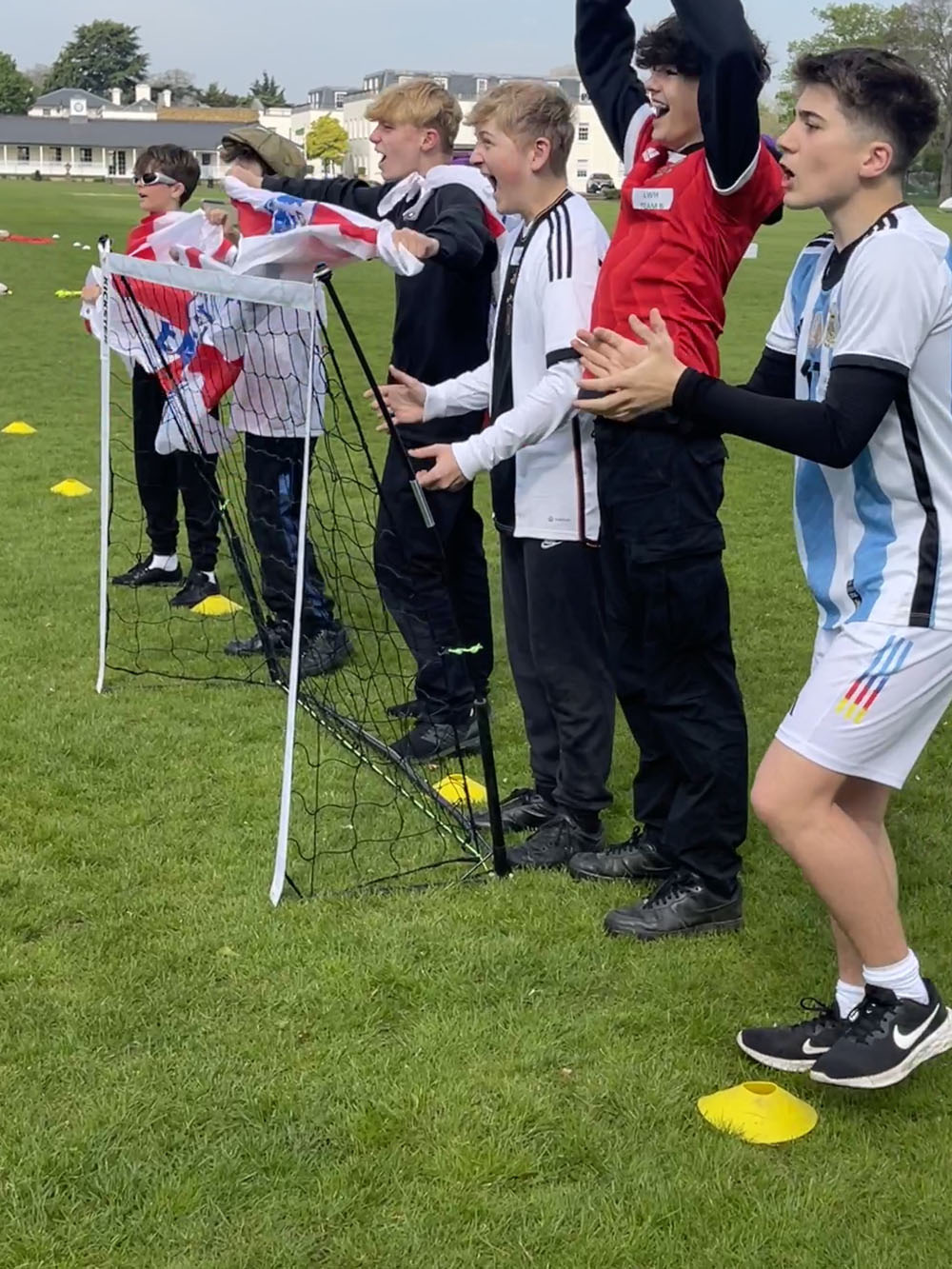 The judging panel commented on the high quality of all the pitches but were especially impressed  with the  passion and knowledge demonstrated by the team representing the Ben Kinsella Trust, the knife crime charity founded in memory of schoolboy Ben Kinsella who was killed in an unprovoked knife attack in 2008 at the age of 16. By winning YPI, the 4-strong  team of  Maxi, Nirvaan, Dylan and Michele raised £3000 for CARAS's grassroots work helping refugees in South London. 
This year's runners up were MumsAid (represented by Rosie, Matilda, Amber and Grace)  a charity devoted to helping new mums and pregnant women with specialist counselling and Advance  (Amaya, Isadora, Coco, Daisy and Lyra), a national charity supporting women and girls who have experienced domestic abuse.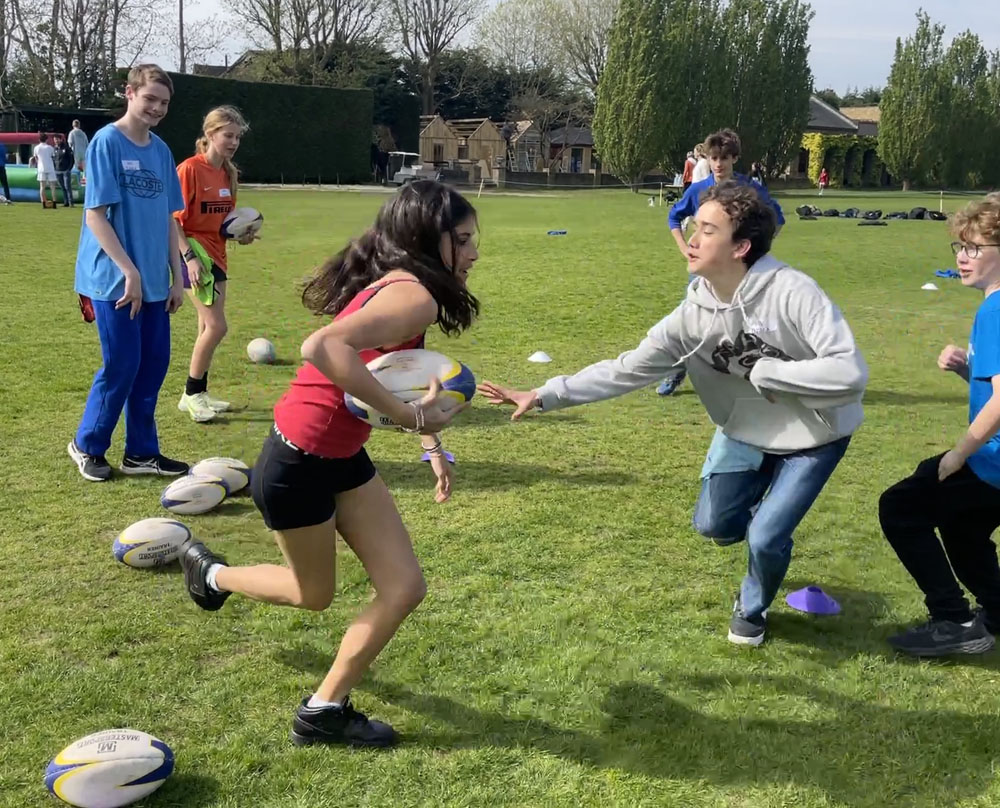 'The beauty of YPI is that it makes the act of giving even more motivating than it already is,' says Captain Rob Stewart, Harrodian Head of Charity.  'So far this year's 13s have raised a total of £3200 for Harrodian YPI and have worked with tremendous commitment on behalf of their charities which will all benefit from their efforts.'
Over 800 pupils have worked with more than 150 charities since YPI was set up raising a total of more than £50,000 over the past nine years.
Links: YPI charity finalists 2023