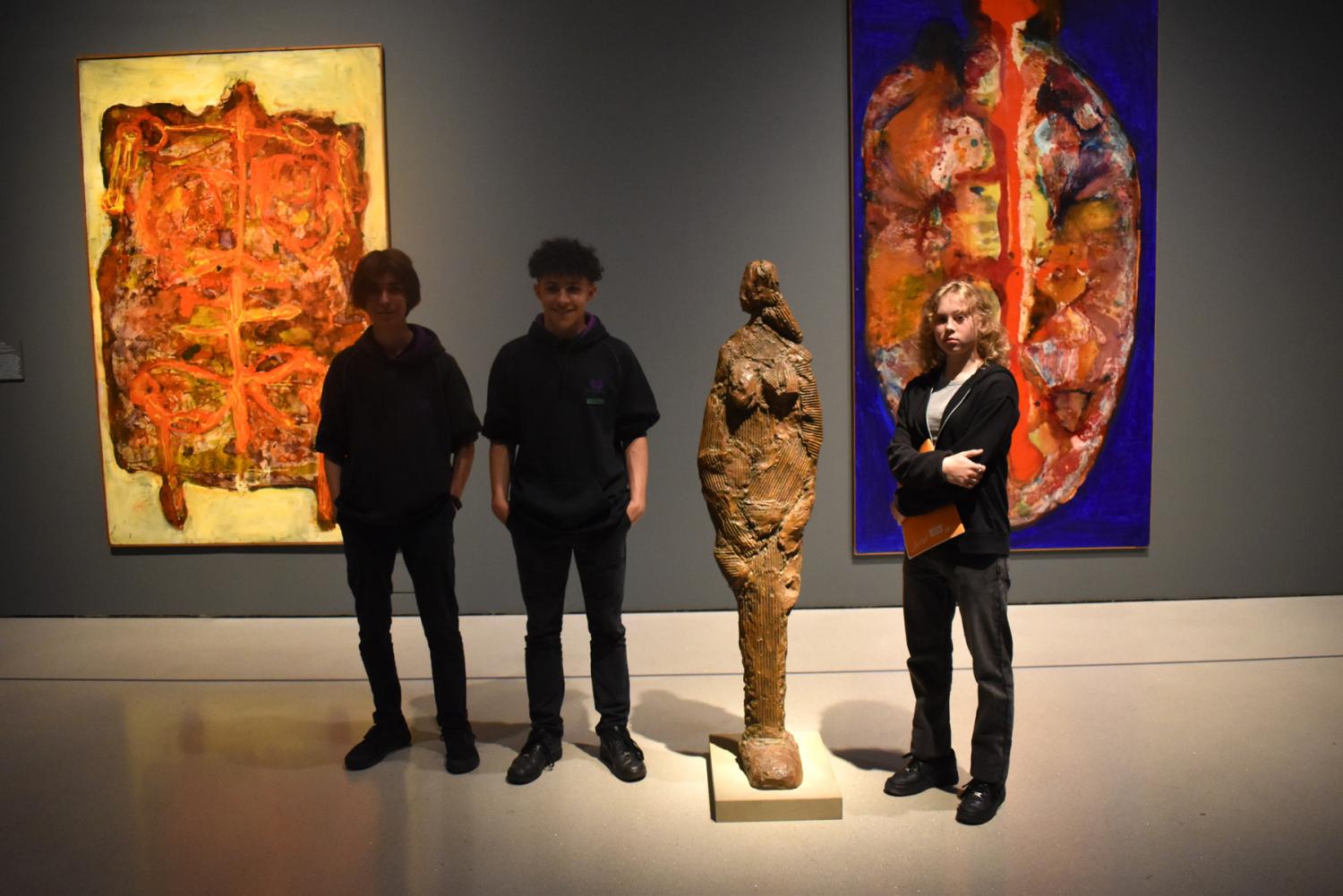 14s (year 10) Art students found themselves immersed in the Art of the 40s, 50s and 60s, (including when they visited the Post-War Modern exhibition at the Barbican)
The labyrinthine, concrete spaces of the Barbican Arts Centre encapsulate Brutalist architecture at its most monumental. No better place, then, in which to stage Postwar Modern, an exhibition dedicated to the generation of artists who emerged in Britain in the twenty years from 1945 to 1965.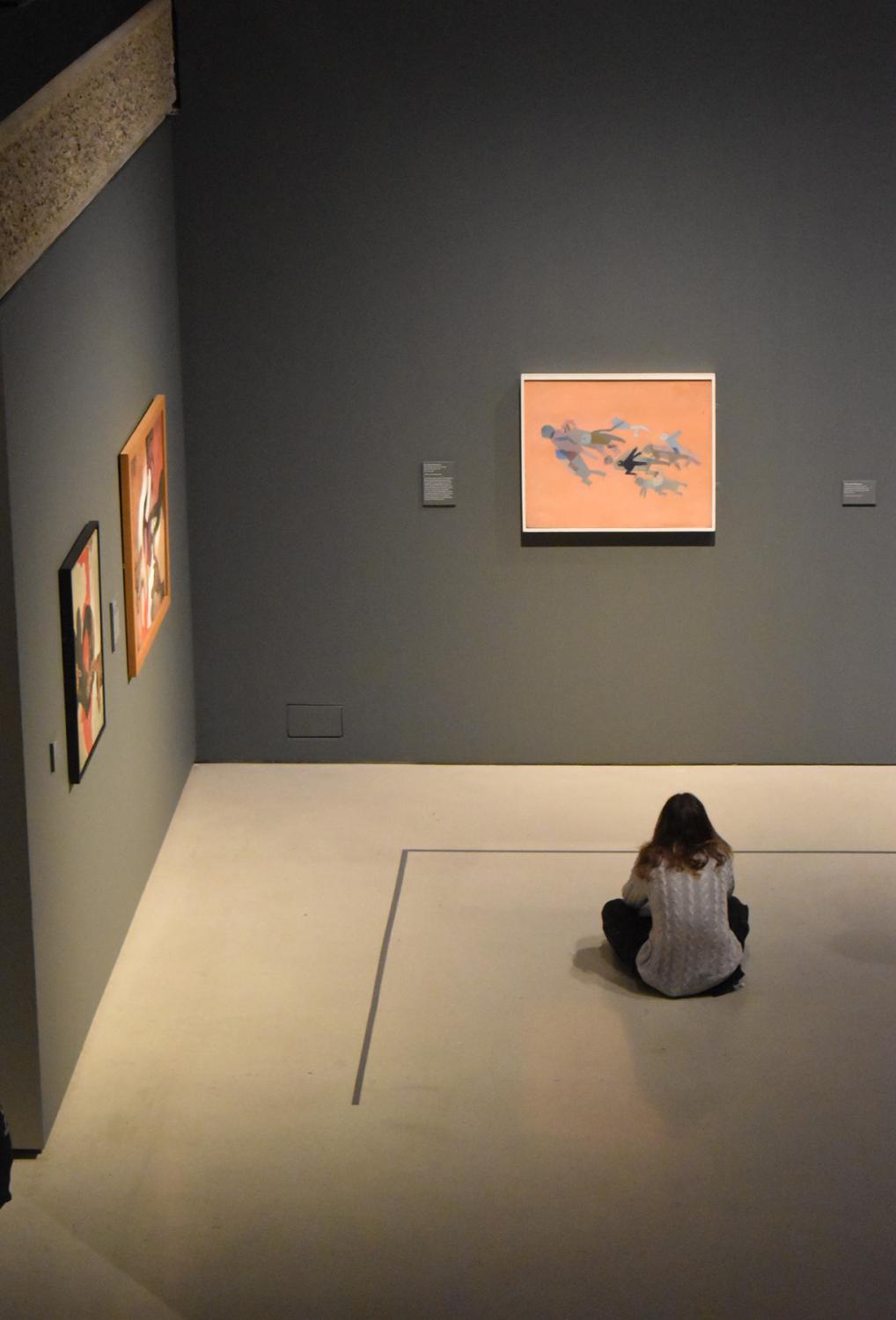 Alongside familiar big names such as Francis Bacon, Lucian Freud and David Hockney, this wide-ranging show features 200 pieces of sculpture, painting, photography and installations and represents a roll call of Britain's leading  visual artists of the era.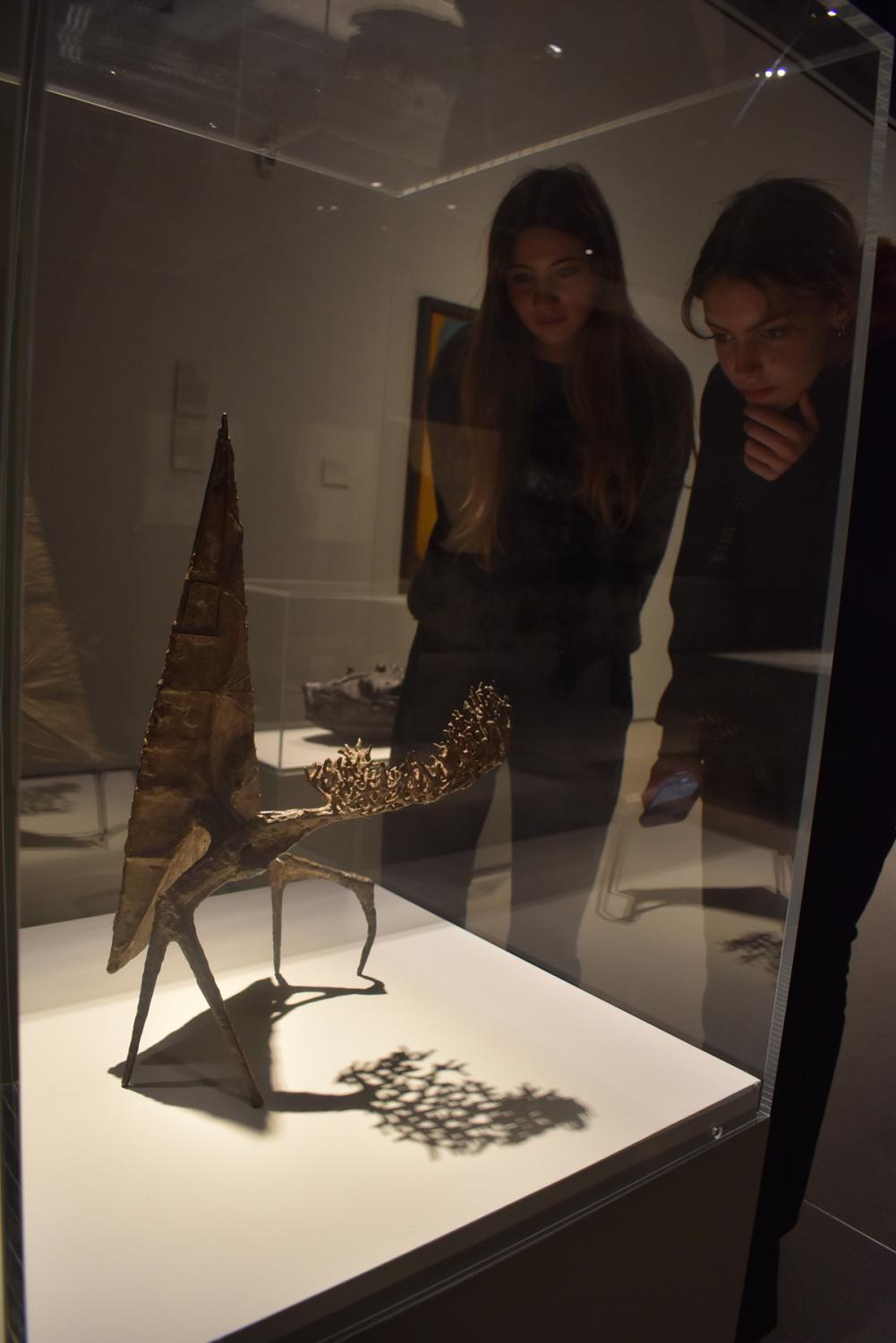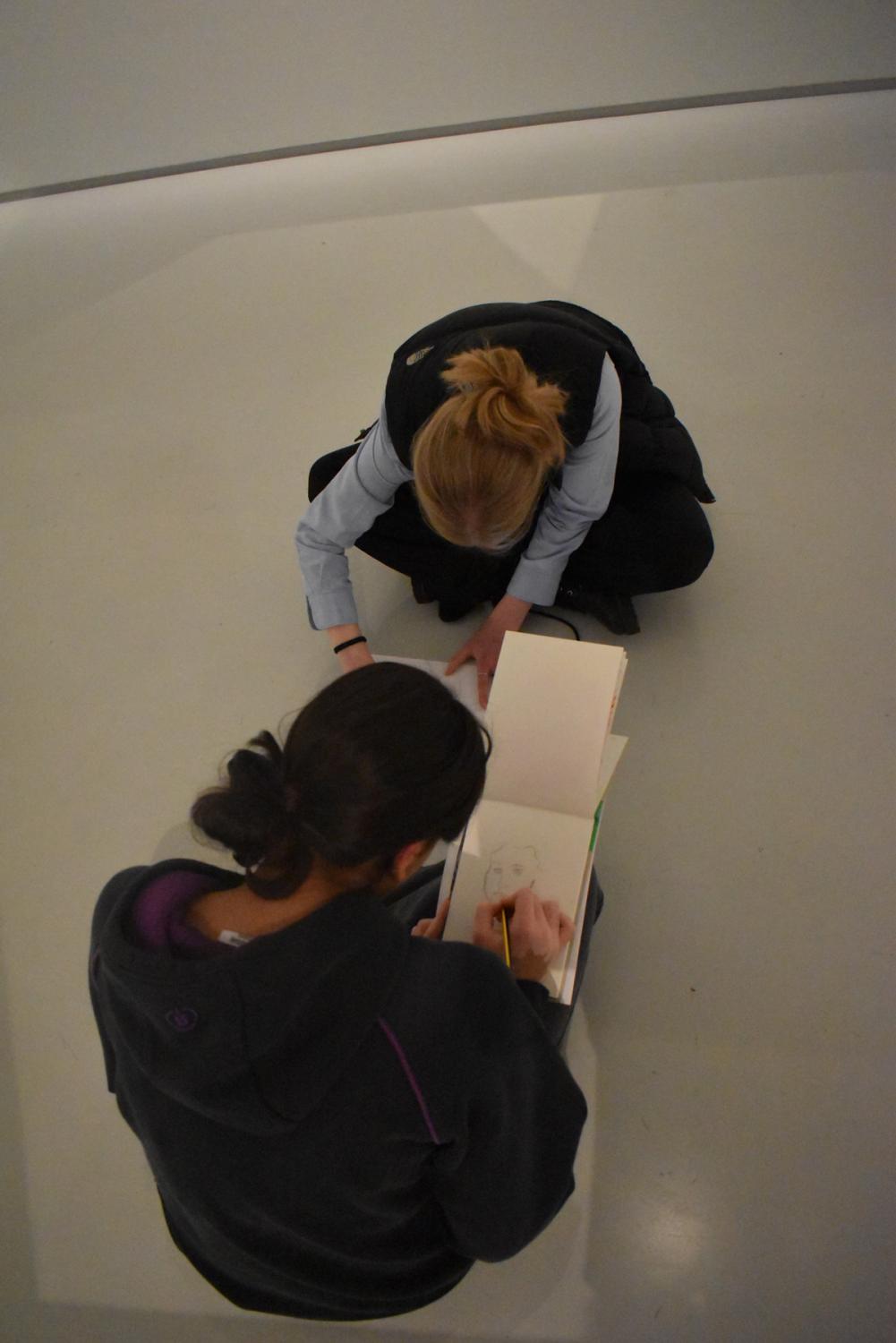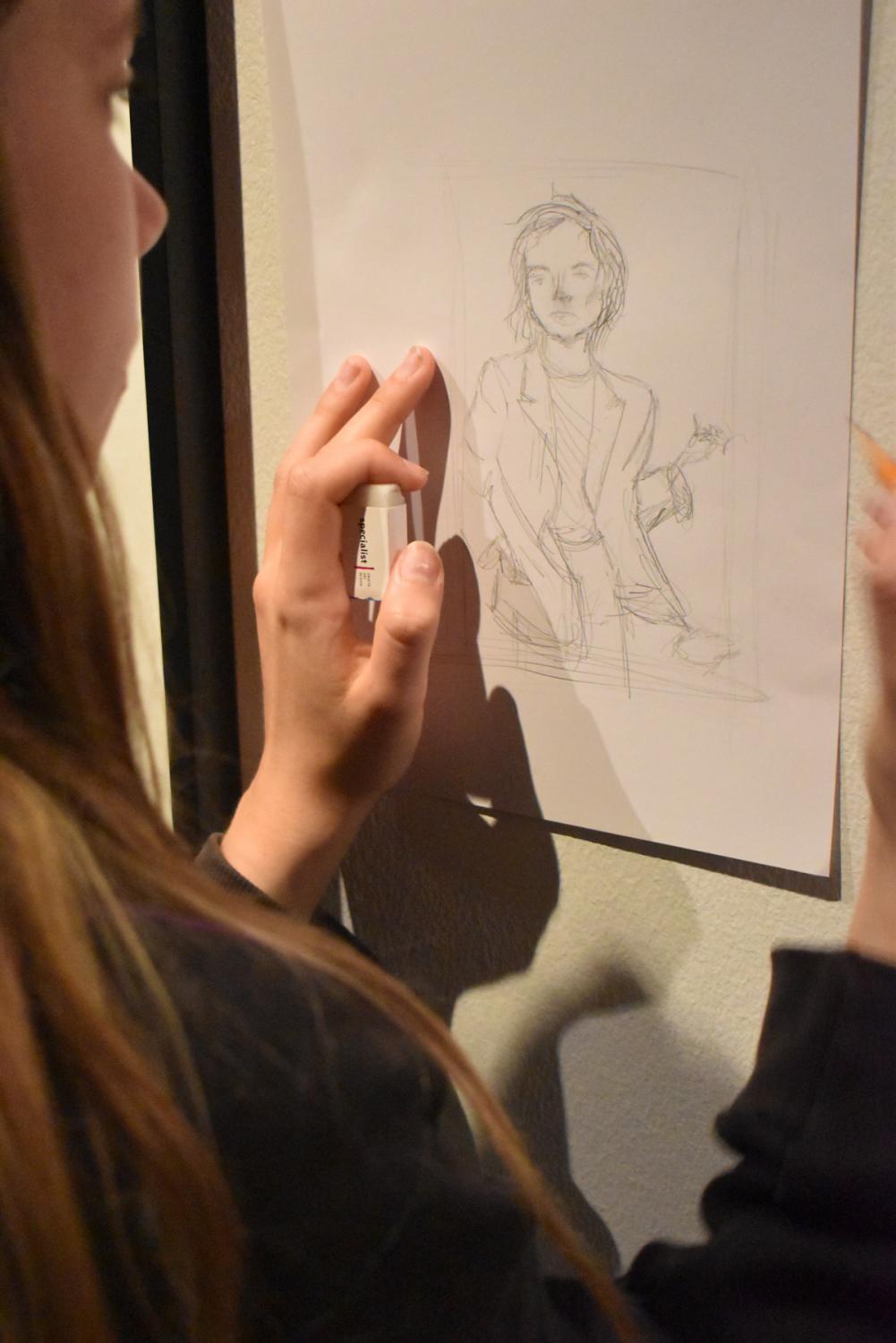 The 14s embarked enthusiastically on an investigation of this hugely diverse and enthralling exhibition, noting their favourites and sketching techniques that caught their eye, above and below.