An interview with Mentor Co-ordinator and former Head Girl, Hannah McArthur, reveals how mentoring fits perfectly with Harrodian's caring and nurturing ethos…
Hannah McArthur has first hand experience of the importance of mentoring within Harrodian's culture. In her Lower Sixth year, she was a mentor herself at the school, providing a sympathetic ear to a pupil in the 11s who was struggling with friendship issues. 'Older students were always expected to help and support the younger ones,' Hannah recalls. 'I have always loved the way it feels like a large family here at Harrodian.'
Harrodian mentoring is all about encouraging our older students to share their common, relevant experience with those younger than them and help them through difficult moments in their lives. Most of our pupils enjoy and relish their busy school days. For others, however, school life is not always so simple and may involve navigating a variety of struggles; organisation, friendships, family problems, or anxiety are just a few examples.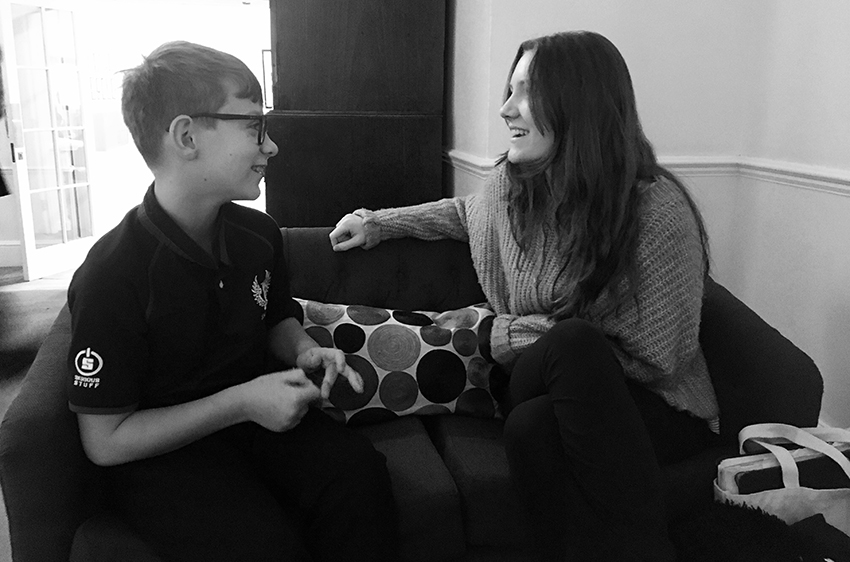 The School established its mentoring programme eight years ago and has been building on those foundations ever since. Today it sits at the core of the school's pastoral care system with 70 to 80 active mentors in place who work with approximately 50 mentees across the Prep and Senior schools. The programme took a leap forward in 2014 when its leader, Captain Stewart, Head of Seniors, made the decision to employ former Head Boy and Harrodian pupil, Charlie Clark, specifically to oversee its management as first official Mentor Co-ordinator. Three more Harrodian alumni have followed in Charlie's footsteps in the years since: Ollie Radford, Ellie Softley and now Hannah, (below).
This year Hannah was tasked with introducing another tier of leadership to the scheme by creating the role of Head Mentor. The Head Mentors are Upper Sixth students who were keen mentors in the Lower Sixth and are eager to acquire greater responsibility within the role. Fourteen of them were successful in the application process and have been in place since the start of this academic year (see below for a group photo of our Head Mentors). 
Making good use of her PGCE qualification and former mentoring experience, Hannah has been teaching our Head Mentors how to be effective in their role. In weekly training sessions she shares coaching tips and useful mentoring resources with them, (below).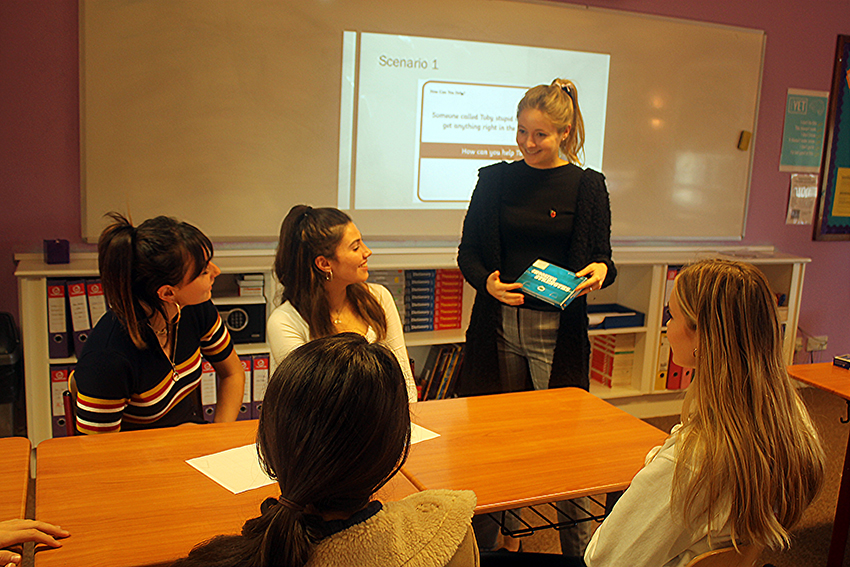 At their most recent meeting together, they discussed the use of tools like emotion rocks, board or card games as a way to help less forthcoming mentees open up and also talked about the importance of listening. They all agreed that just listening to their mentees can be 'as valuable, if not more valuable, than advising them.' 
In turn our Head Mentors then train our Lower Sixth mentors. They meet each other every other week to discuss the issues most currently effecting mentees – organisational skills or friendship issues for example – and to share advice on how they can best help. This 'train-the-trainer' approach is successful at all levels of the programme, as it gives our students more responsibility and makes training far less formal.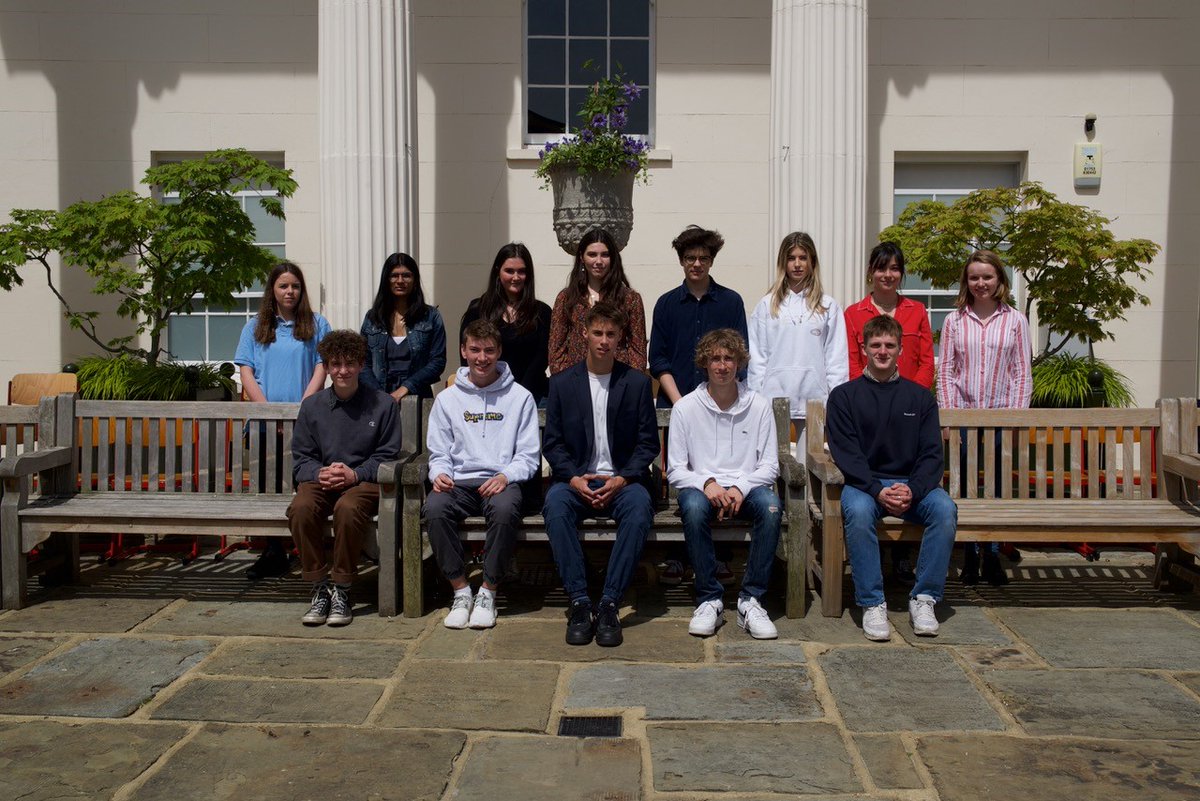 Meanwhile the programme is busy preparing for next year. Mentors are already being selected from our 15s in advance of September and will receive mentoring skills training in the summer term before they join the Lower Sixth.
Feedback, either verbal or via surveys, is collected from mentors and mentees every term. This constant drive to make the scheme as effective as possible is a key contributor to the programme's success, as is the commitment of our teachers and form tutors, who are often first to identify pupils that might benefit from mentoring and also play a vital part in matching the mentee with the most suitable mentor.
But the real stalwarts of the Harrodian mentoring programme are both its leader, Captain Stewart, and its implementers (Mentor Co-ordinator, Head Mentors and Lower Sixth Mentors), all of whom are dedicated to growing the programme even further. They have exciting plans for the future which includes equipping all Harrodian mentors with a formal ILM Level 2 qualification in mentoring skills.
Our mentoring programme sums up all that I love about Harrodian.
Hannah does not hesitate in recommending the role of Mentoring Co-ordinator to fellow former Harrodians and describes it as is a truly 'rewarding experience.' She has no doubts about why the programme works so well and to prove it she concludes with a quote from Captain Stewart, her manager and mentoring programme leader: "The success of mentoring at Harrodian is down to the school's caring and nurturing ethos, where the opportunity to flourish as an individual is considered just as important as any academic attainment."
The Headmaster agrees: "Our mentoring programme sums up all that I love about Harrodian,' says Mr Hooke. 'It's about creating a caring community in which older Harrodians are willing, able and happy to invest their own time to assist our younger pupils in making the most of their school days.'