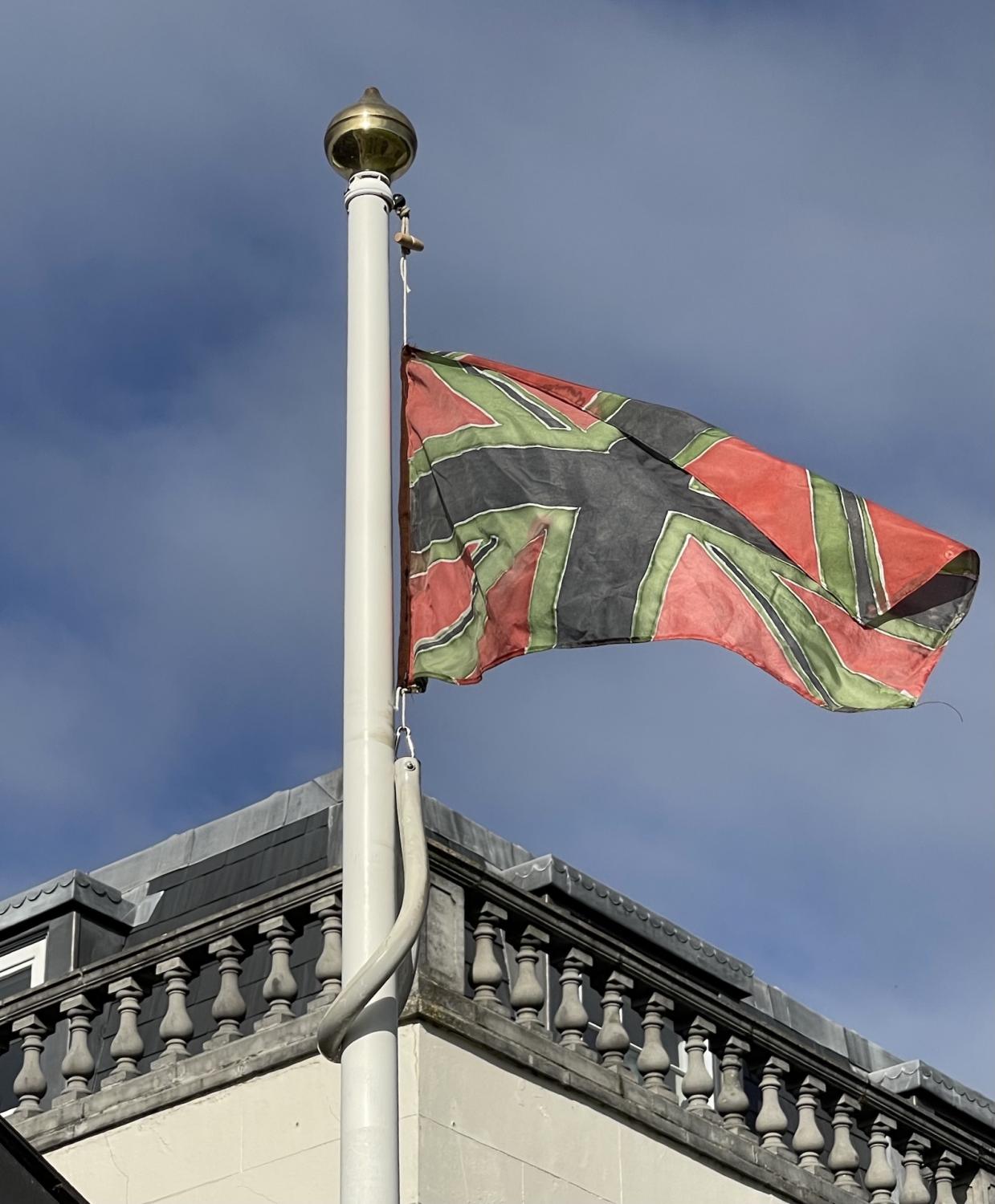 Harrodian raised a beautiful 'Union Black' flag on its flagpole on 13th October as a symbol of the inclusivity of our school community.
Members of the 15s Equality & Diversity Student Group, in partnership with Ms Zanotti and Mr Benjamin, who are shown here with the group, came up with the idea of paying homage to Chris Ofili's version of the Union Flag as a way of promoting ideas that concern our multiple identities and one's place in the world.  It also serves as a visual reminder, especially during Black History Month, of the inclusive community that Harrodian is.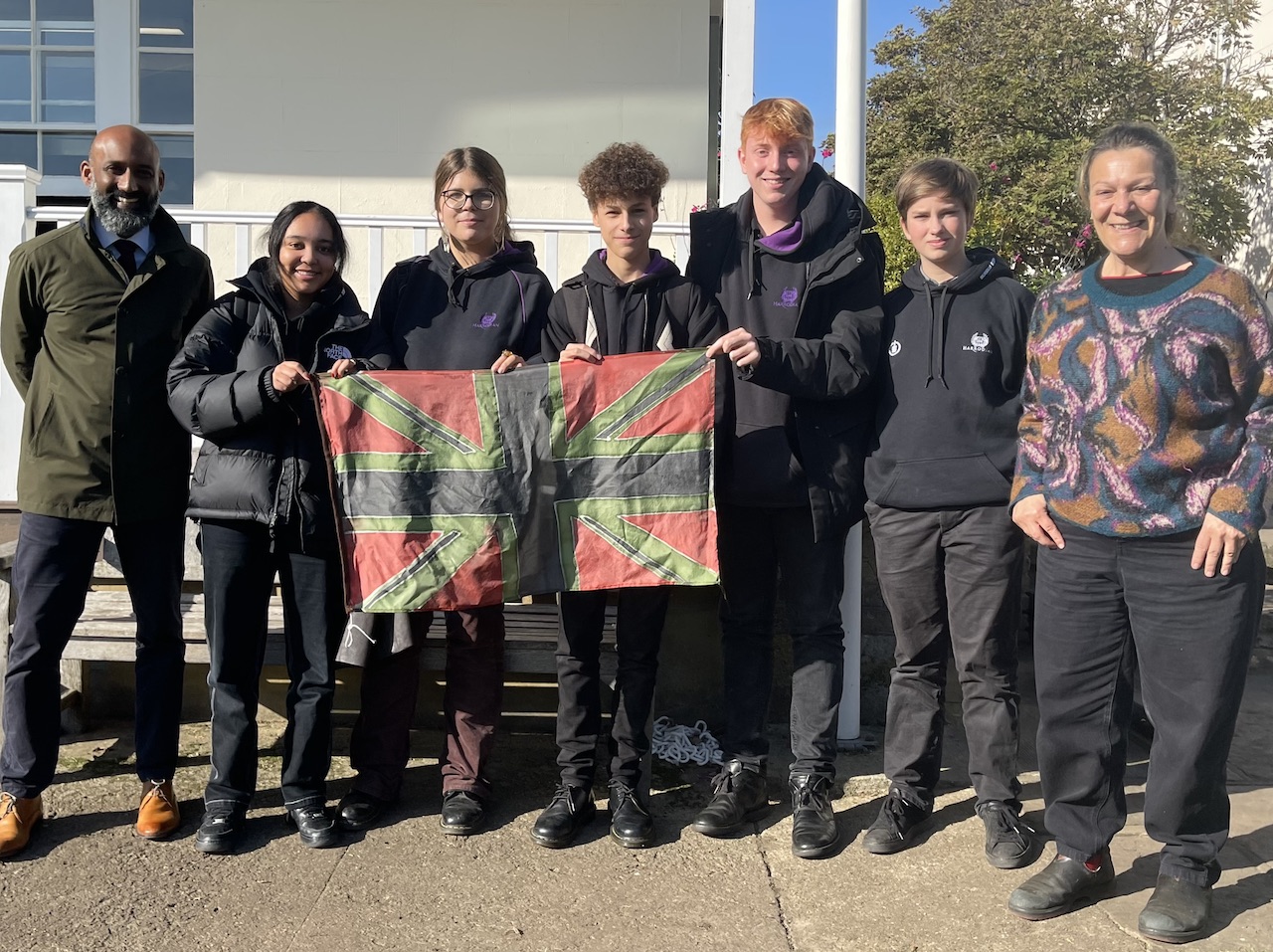 Speaking of his Union Black flag in an interview in 2003, Chris Ofili said: 'Some of the most complex and difficult subjects to speak about are easier to take on when they're packaged in an attractive way.'
The group hopes that the school's own visual interpretation stimulates positive discussions within the school community and beyond. Special thanks go to Ms Zanotti for recreating the flag and to pupils, Serra and Elfi who helped make it.