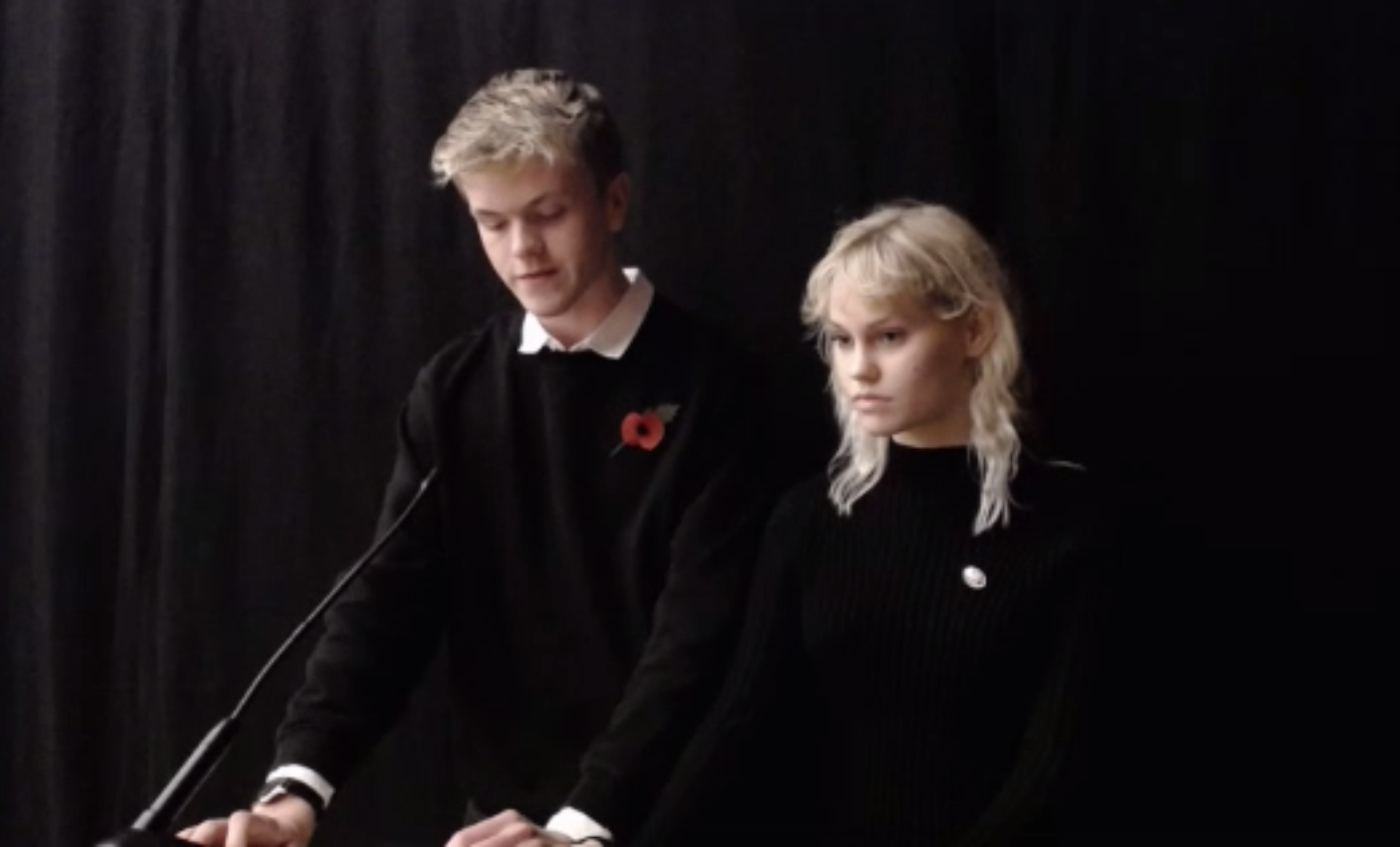 Harrodian marked Remembrance Day with special on-line assemblies for the Pre-Prep, Prep and Senior schools
On the 102nd anniversary of the First World War Armistice 1918, Harrodian remembered those killed in war with moving on-line assemblies broadcast to the Pre-Prep, Prep and Senior school classrooms on on 11th November. Mr Hooke encouraged senior pupils 'to take a moment to stop and think' before introducing Captain Stewart who led a moving ceremony which included the erection of a 'Field Altar' in the Theatre, war poetry readings by Head and Deputy Head Boys and Girls, above and below, and a rendition of the Last Post by Miss McTighe. 
Captain Stewart reminded us that while the focus of Remembrance is often on 20th Century World Wars, armed conflicts have continued to cost precious lives of servicemen and civilians right up to the present day. His own personal thoughts were with friends and comrades from the Marines, Navy and Scots Guards who had lost their lives in the Falklands, Libya, Iraq and Afghanistan.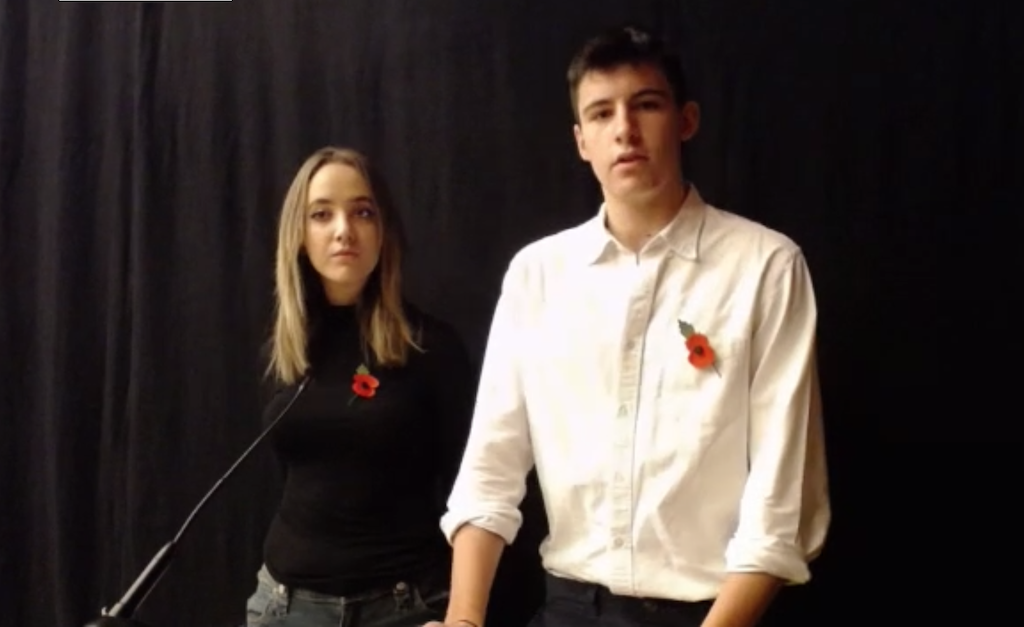 Meanwhile a pre-recorded assembly delivered by Mr Moore was live streamed to all of our Prep pupils. His voice was heard over a collection of moving images and original war footage, as he read the poem 'For the Fallen' by Laurence Binyon, followed by a letter from a daughter to her father just two days before he went over the top in the Battle of the Somme and was never seen again.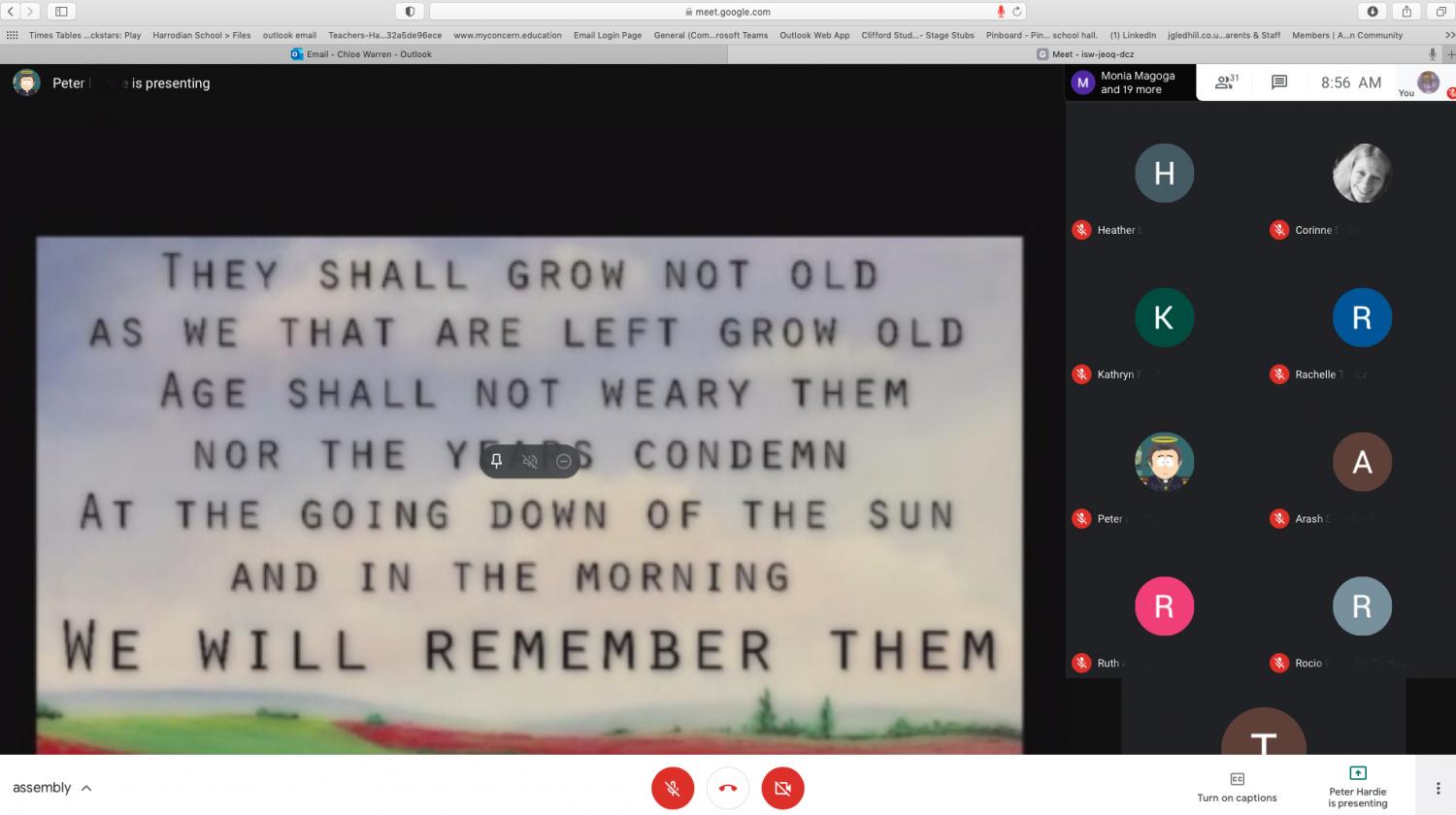 Mr Hooke also conducted a special live online assembly for the Pre-Prep and their families at home on the same afternoon. He spoke to the children about his grandfather, who was injured in the First World War, and about his father's role as a pilot in the Second World War. After the online assembly, the children stood out in the Pre-Prep courtyard and listened to Ms McTighe, Teacher of Music, play The Last Post and Reveil on her trumpet and in between they observed a minute's silence.