With limited performance opportunities available at the moment, Director of Music Ms Ashe and her team have been determined to keep finding other ways for Harrodians to showcase their musical talents. Their idea: a special Harrodian songwriting competition. Pupils in the 11s upwards were invited to take part by writing and compose their own songs (either as soloists or in pairs) and to submit video recordings of their performances.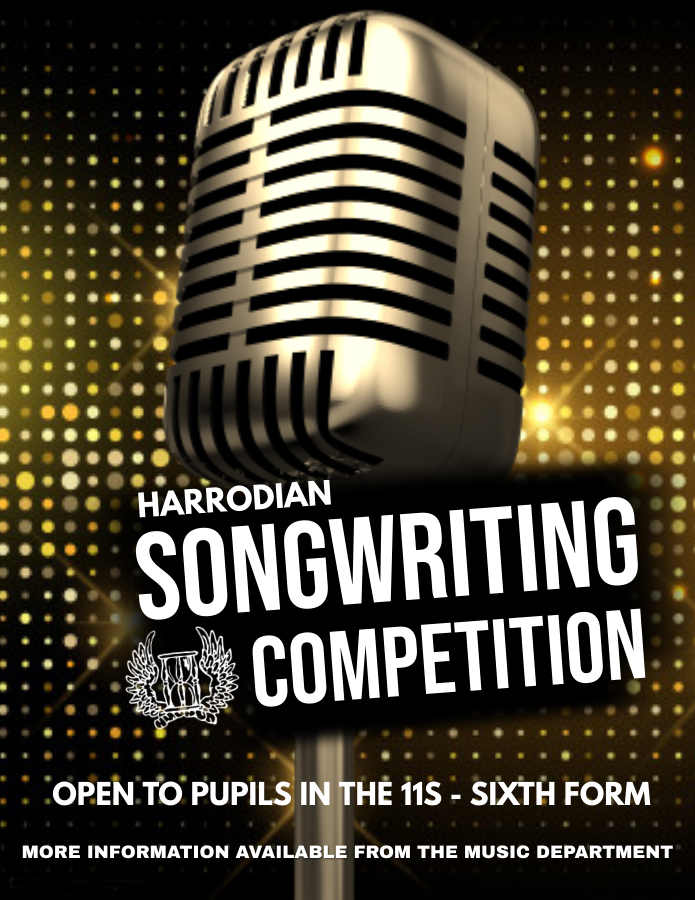 The competition was judged by the music teachers, all of whom were highly impressed by the standard of entries and the winners were chosen:
Upper Prep winners: Sophie and Lucas (12s)  'Sometime Soon' - video link below
The pair wrote the lyrics of their song first and then composed the melody by experimenting with different chords and changing them as they went along. 
This competition was a great idea as it reminded us how much we enjoy making music and it encouraged us to experiment with songwriting again.
Sophie and Lucas, Upper Prep winners

Seniors & Overall winner: Harry (13s) 'What's going on?' - video link below
Encouraged to take part in the competition by his Harrodian guitar teacher, Paul James, Harry took his inspiration from folk music and built on his song from the chorus. 
Normally there are so many extra-curricular music events going on, but at the moment not many of these are happening, so it was great to have something else to focus on by taking part in this competition. 
Harry (13s), Senior and overall winner

Sixth Form winner: Emma  (U6) 'See you very well'  - video link below
Emma came up with the melody first and then added chords that she thought would fit the melody line. Her song is all about grabbing opportunities and making the most of them. 
I was hoping to perform in the Battle of the Bands earlier this year but it was cancelled. I am so glad this competition was organised, as it gave me the opportunity to show how much I love songwriting.
Emma (Upper Sixth), Sixth Form winner

Harry's winning song 'What's going on?' is catchy, well-structured and tells a story. As a reward for his efforts, Harry will now have the opportunity to record and produce his song with music technician and teacher Dan Almond as well as some opportunities to perform it in school.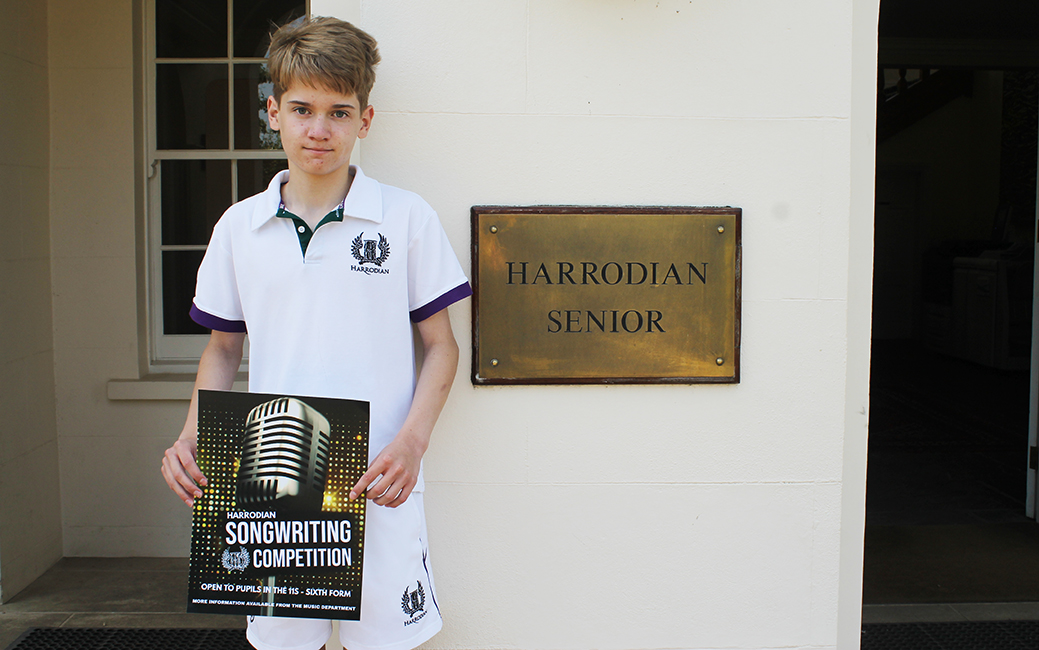 The other winners - Sophie, Lucas and Emma - will also have an opportunity to perform later in the term too. 
A special mention must also go to Jamie L. (12s) and Daisy P. (13s). Jamie submitted an instrumental composition on the piano, and may be a film composer in the making! Daisy wrote a wonderful musical theatre-style song which was extremely accomplished in its vocal delivery. 
Well done to everyone who took part.