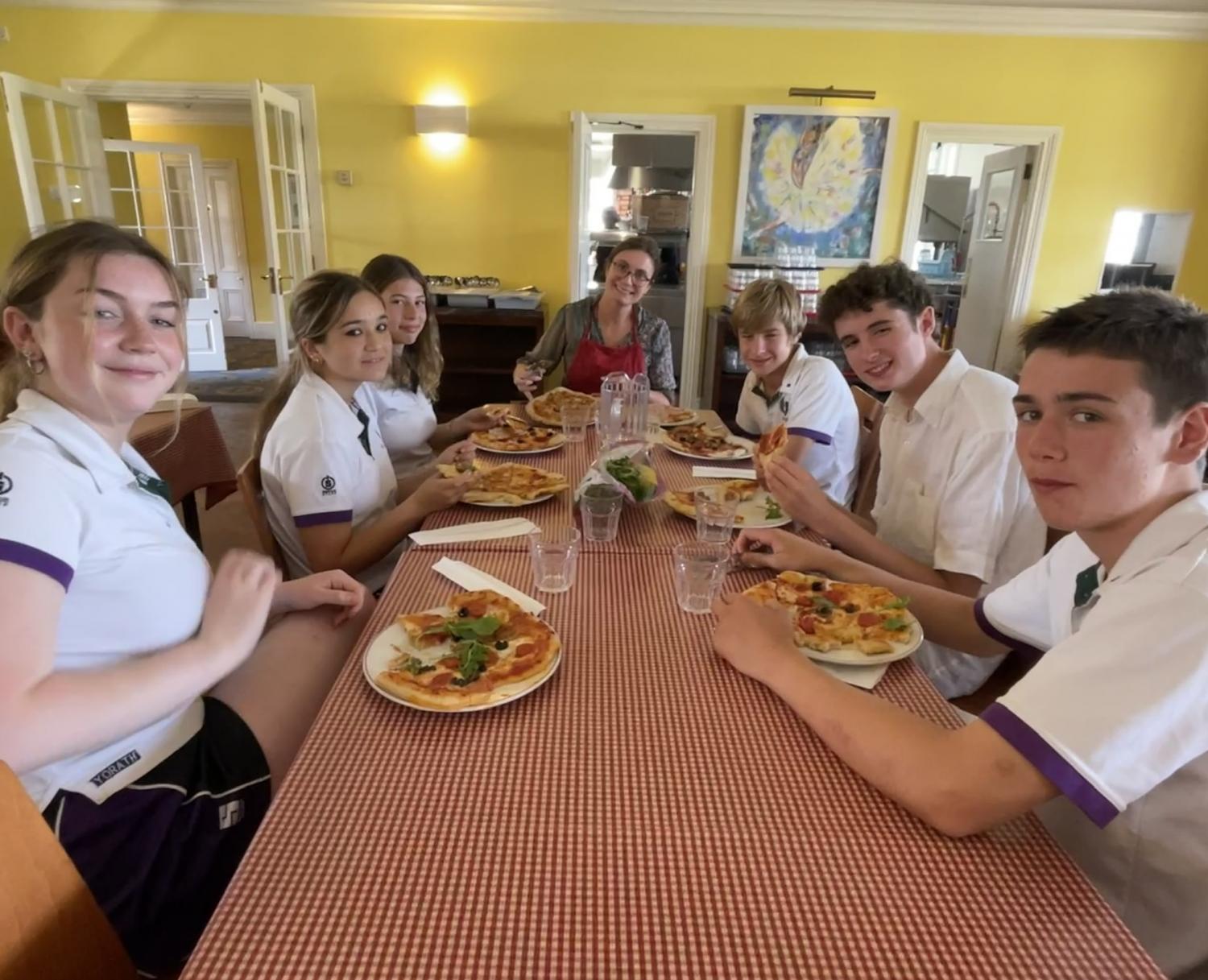 For Harrodian's year 10 students of Italian Tuesday's lunchtime lesson took a form that was both practical and tasty.
Ms Magoga decided that the ideal post-exam reward for her hardworking group of 14s was a lesson in home-made pizza making in the school dining room.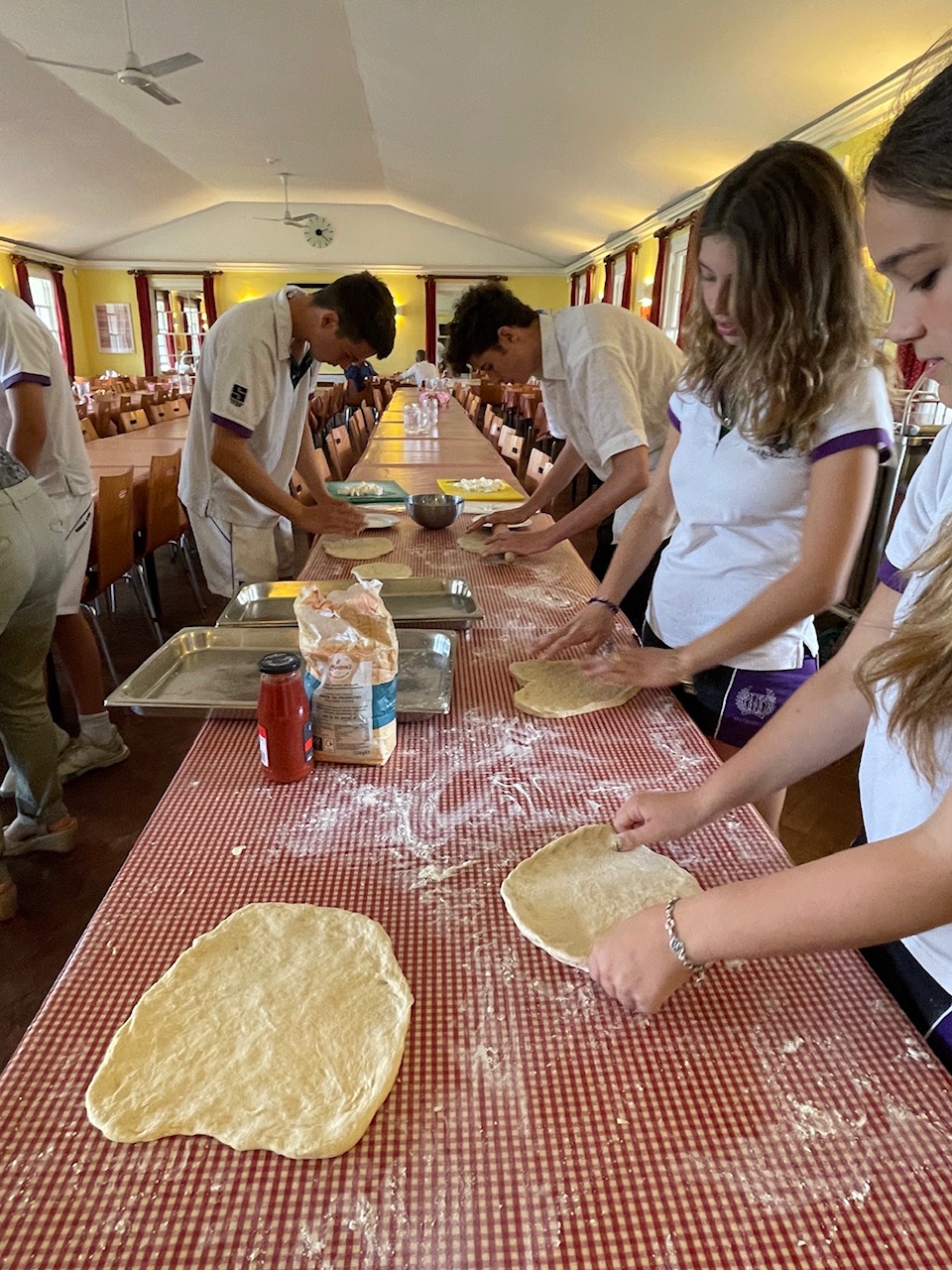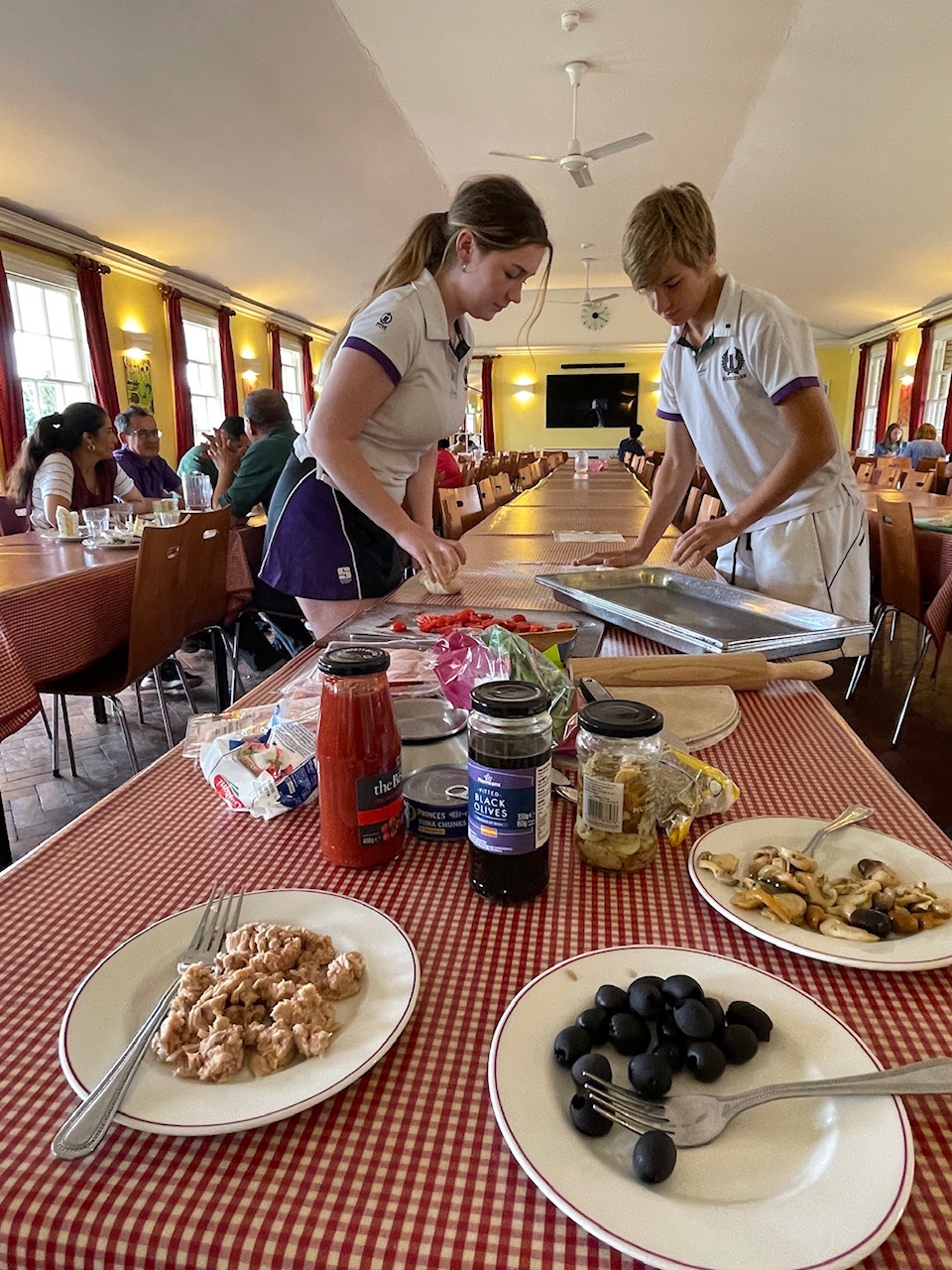 Their teacher provided the ingredients and clear instructions in Italian and her six students successfully 'translated' the flour, oil, water, passata and assorted toppings into classic thin-crust pizzas which were baked in 12 minutes in the school oven.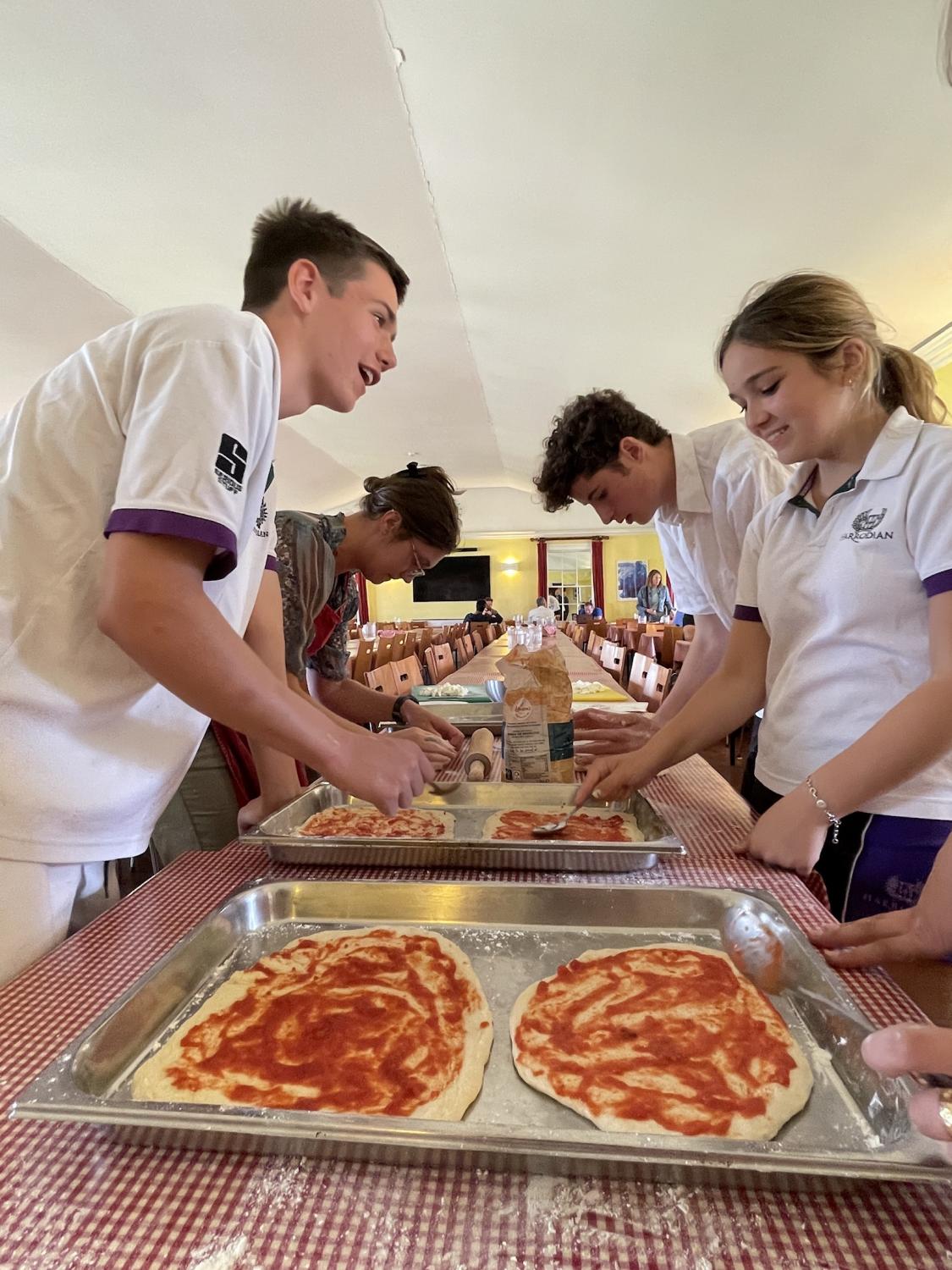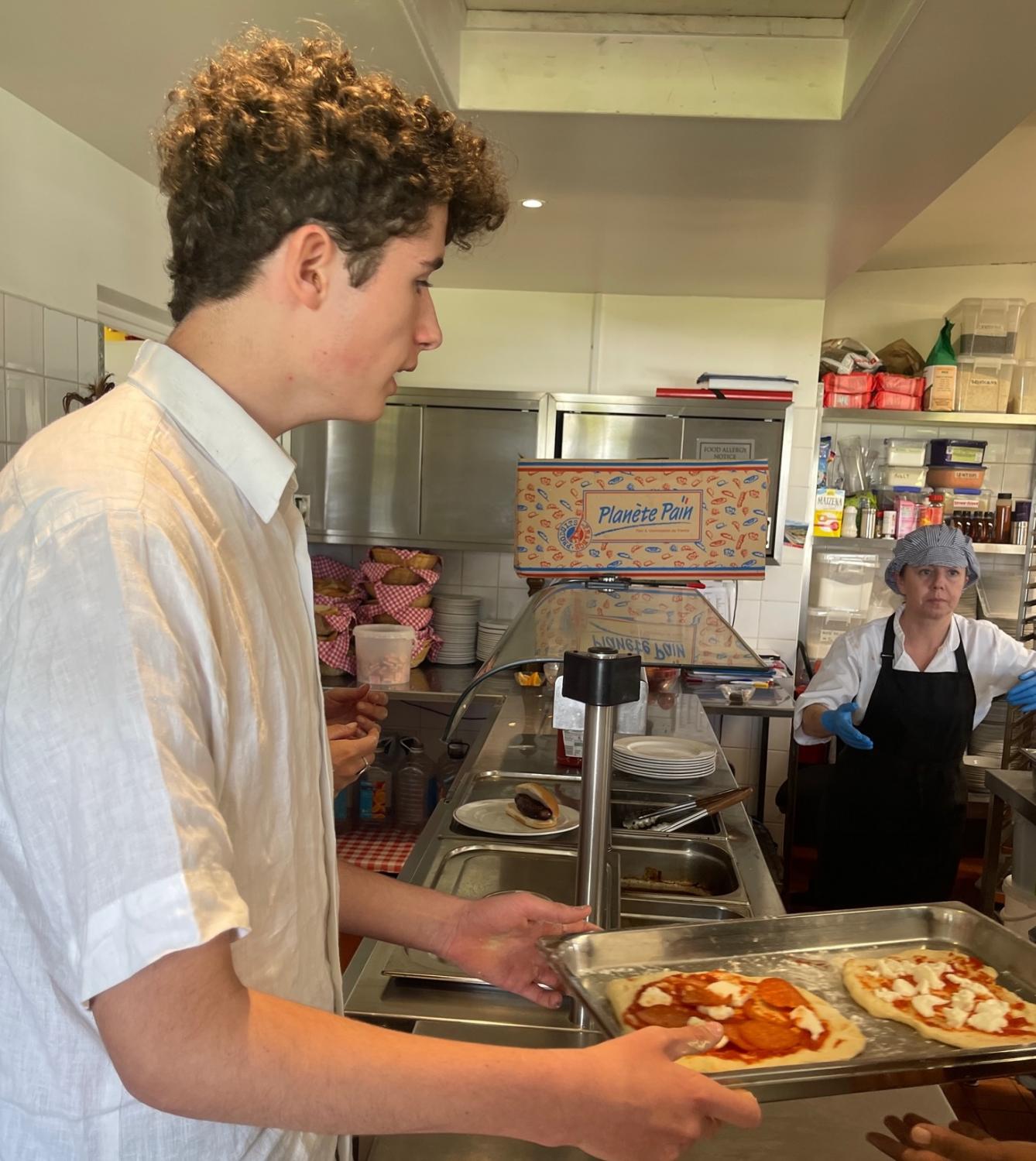 Ms Magoga was pleased with her hardworking students' output. 'Lovely Roman style pizzas,' she enthused. 'And many thanks to Harrodian's chef, Josef for sharing his kitchen with us and for providing an oven at the perfect pizza temperature.'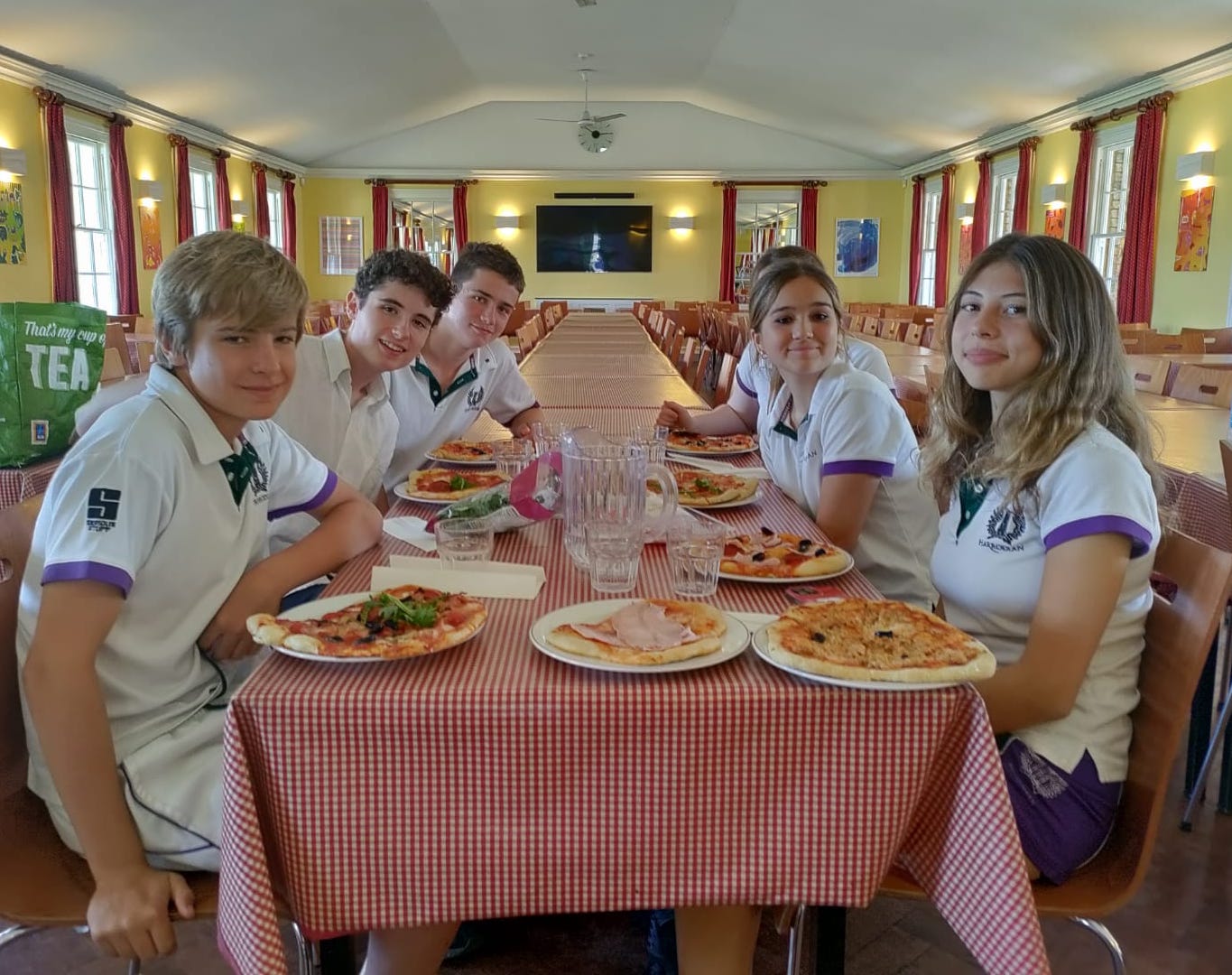 Her students were just as enthusiastic about the experience. 'Ms Magoga is a lovely teacher and her pizza lessons are as good as her Italian ones,' said Lucia.
---