With almost all our pupils wearing Santa hats and some staff in costume too, it was hard to spot the real Santa unless you were aboard the Santa Express train!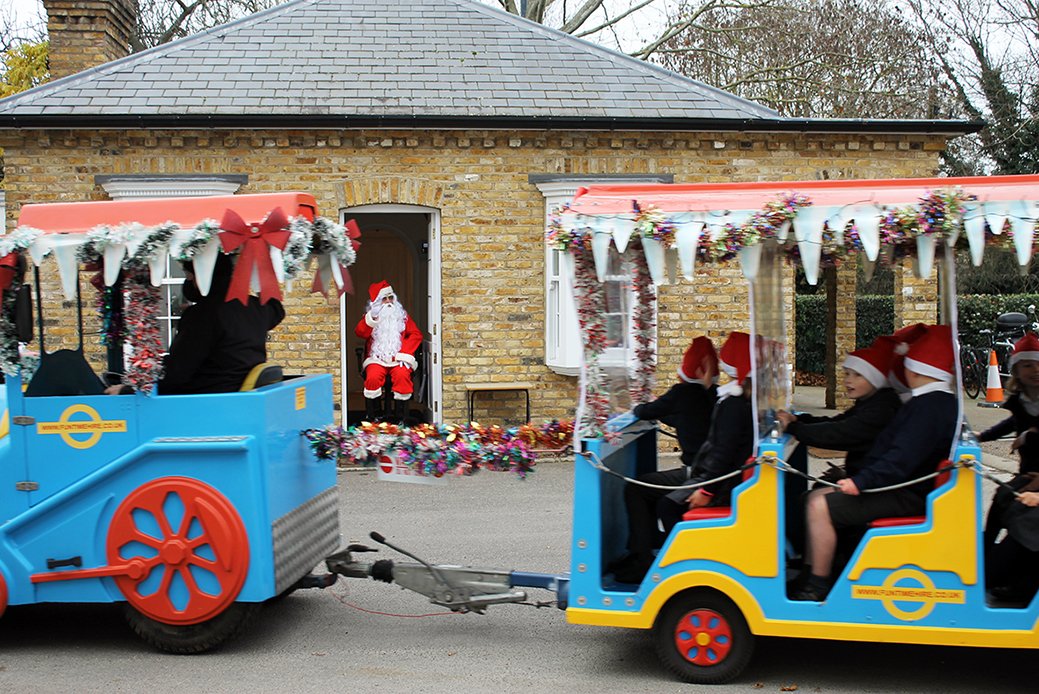 On the penultimate day to the autumn term, Lower Prep and Pre-Prep pupils were treated to a ride on the Santa Express train to visit Santa in his lodge in the car park! They sung along to Christmas songs playing on board, cheering and waving to pupils and staff that they passed and there were many joyful faces!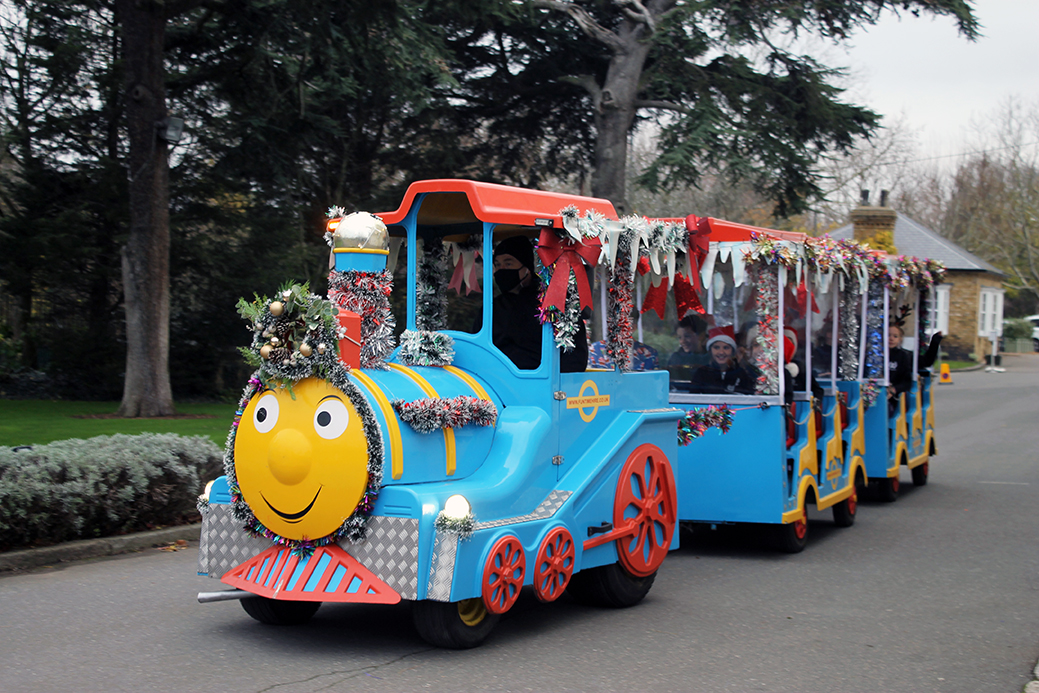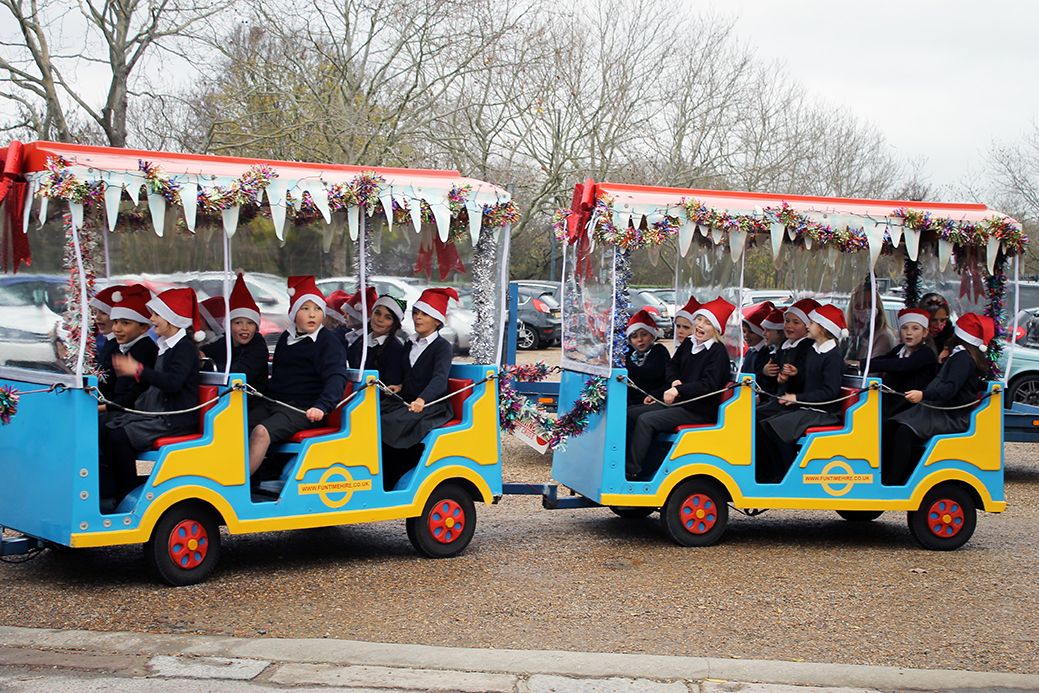 The teachers joined in the fun too but it was hard to identify who was who with five members of staff (including Mr Hooke) sporting Santa-print suits!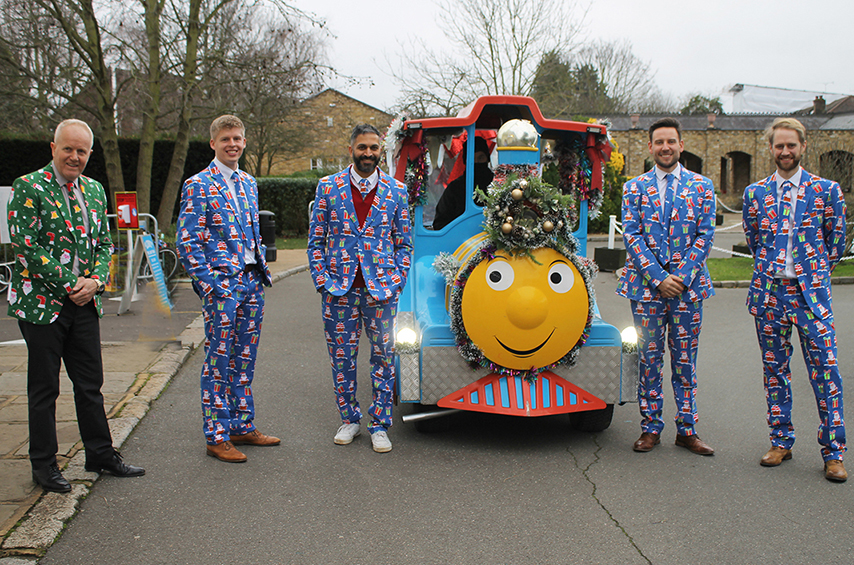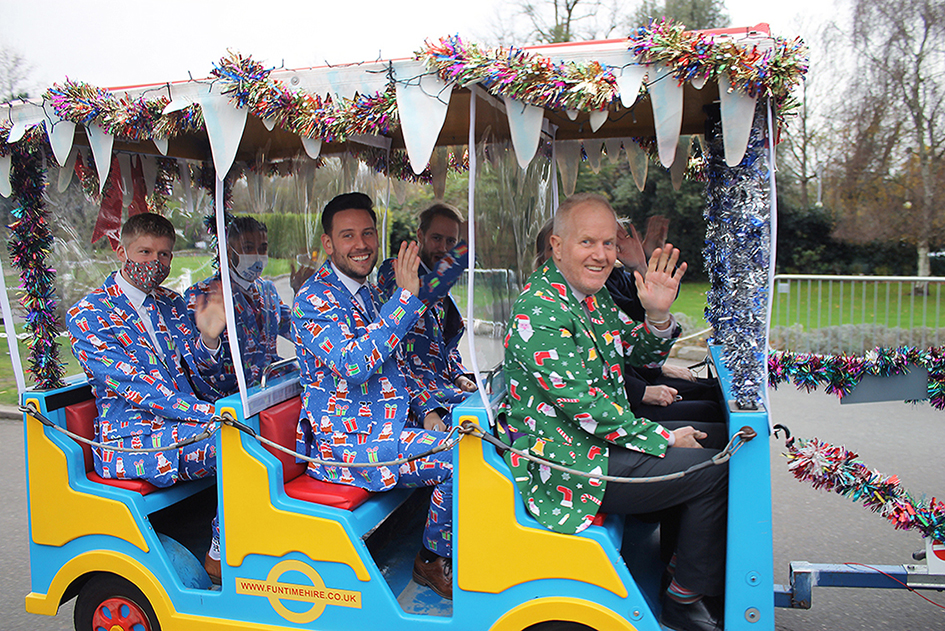 At their Christmas lunch, school chef Josef and his team served delicious turkey, roast potatoes, chipolatas, Brussel sprouts and all the trimmings. All pupils were given a Santa hat with some sweeties in it as they entered the marquee/dining room.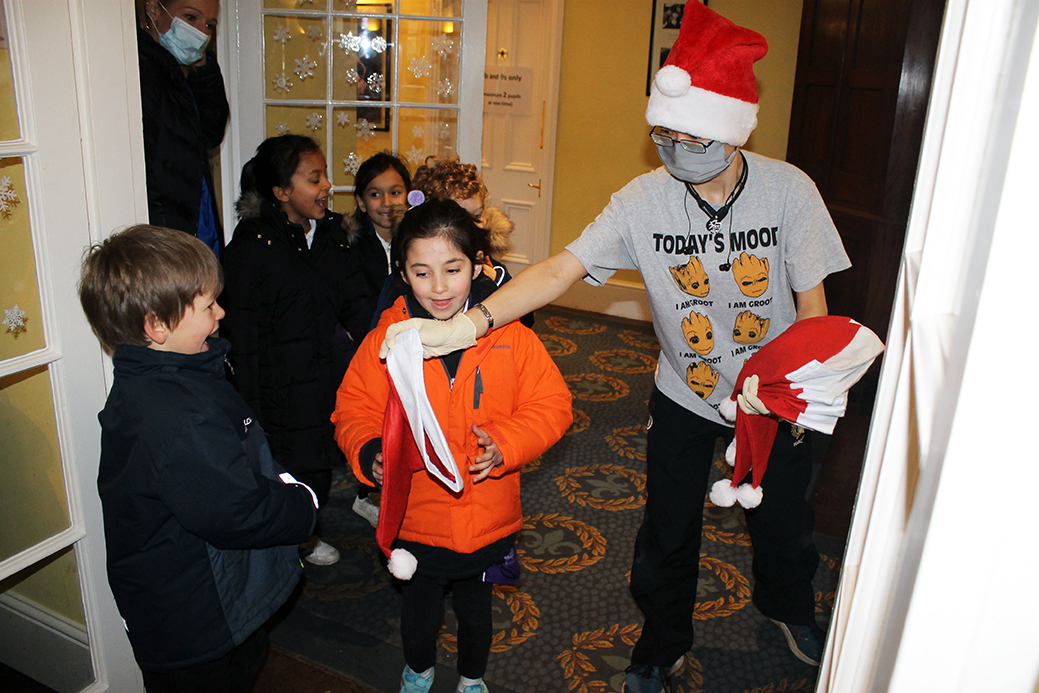 A sea of red and white hats in the dining room/marquee made it hard to spot the other real Santa, our wonderful dining room lady Fernanda who dresses up every year to serve children their Christmas lunch. She is photographed below in character and with some of our amazing housekeeping team: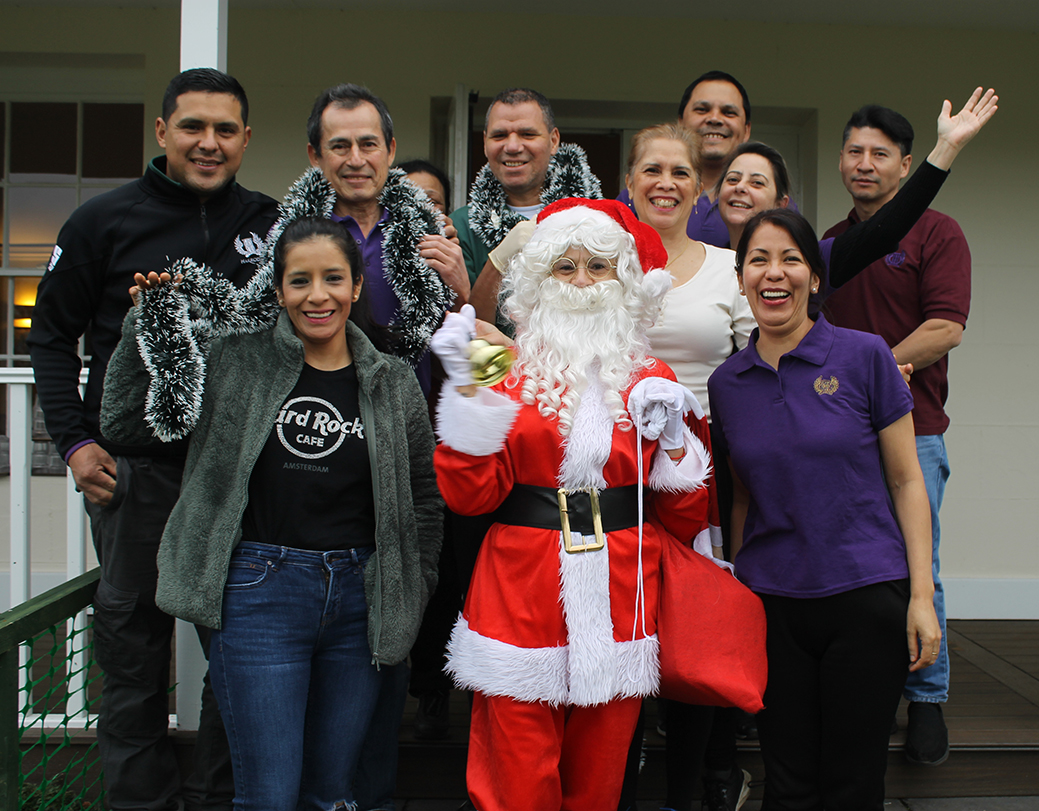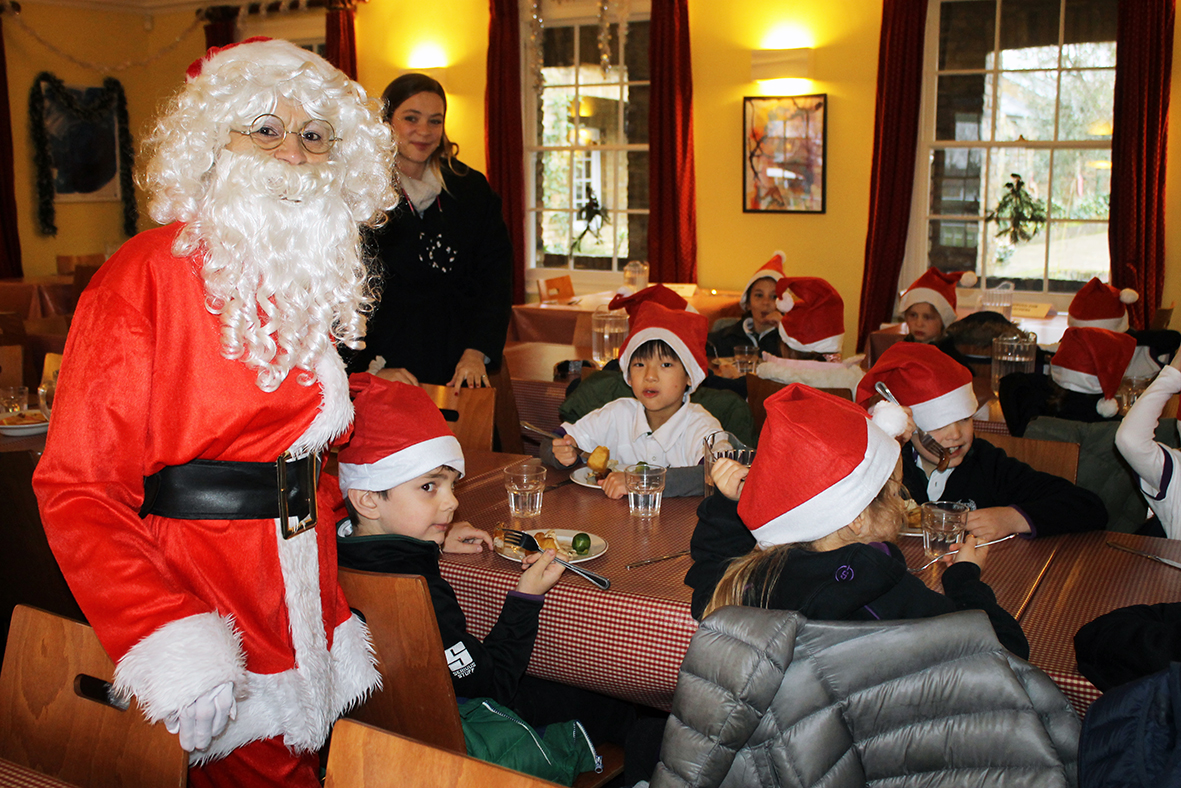 Meanwhile the children tucked into their lunch and rows of clean plates afterwards were a sign of great enjoyment!