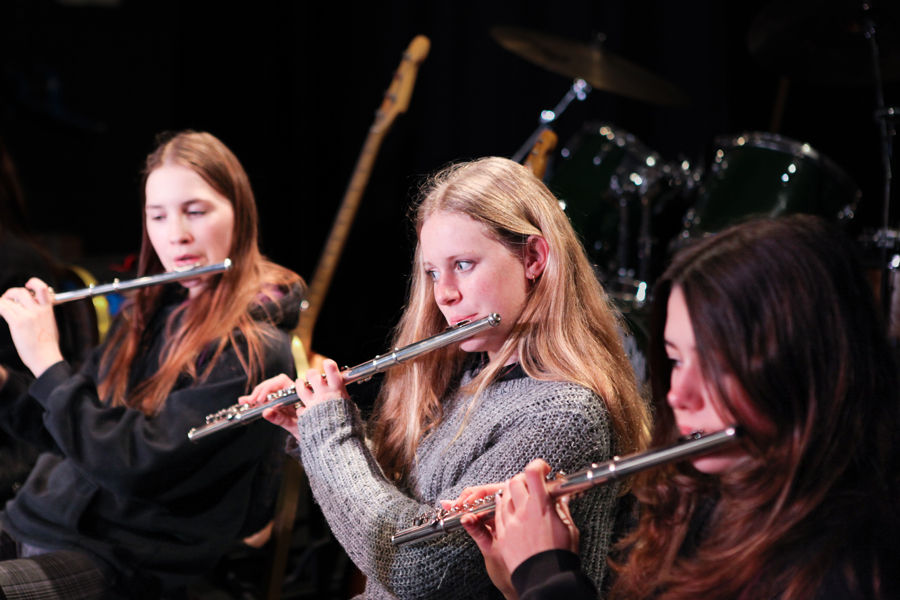 Choirs and soloists, instrumentalists, ensembles and orchestras...they all got their chance to perform their party pieces on the last day of Spring Term.
The Spring Concert is always a fantastic way to bring the term to a close and showcase the extraordinary range and variety of Harrodian's musical output.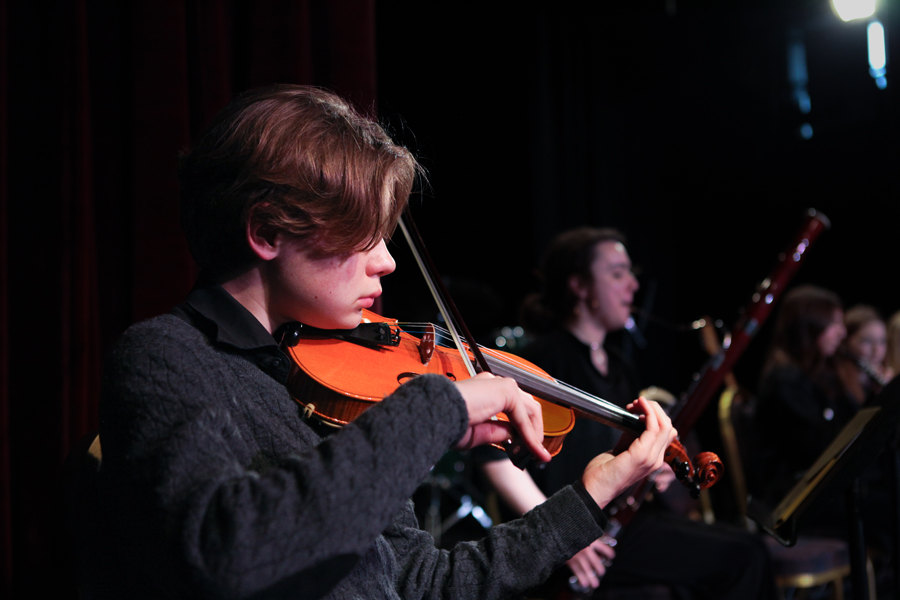 From classic to contemporary, with a selection of jazz and soul greats and a smattering of musical theatre and pop numbers, there really was something for everyone to enjoy.
The orchestra opened the show with an assured performance of Largo 'Going Home' from the New World Symphony by Dvorák and another classical performance that really stood out was Immie's (Lower Sixth) beautiful piano rendition of Debussy's Reverie. The Jazz Improvisation Group was a new addition for this concert with Jack (13s) on the drums, Benji (13s) on the piano, Matthias (15s) on the bass guitar together with Mr Dan Almond on guitar and Mrs Hannah Ashe on saxophone. They played Cantaloupe Island and incorporated some impressive improvised solos.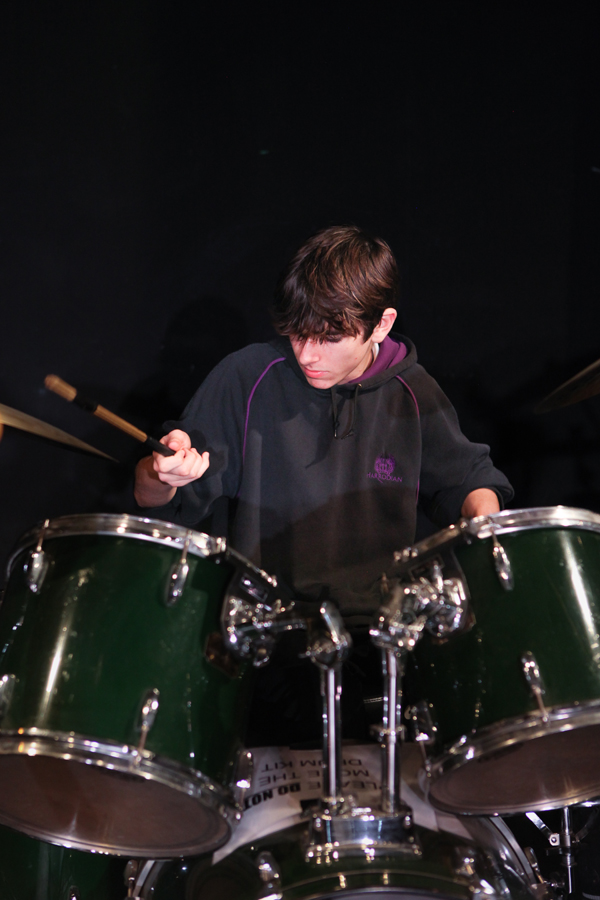 The Pre-Prep choir threw all their energy into a performance of Phil Collins 'On My Way', whilst Head Girl Grace (U6th) impressed the audience with a soulful vocal solo of 'Thank You for the Music,' by Abba and Kai (15s) sung an accomplished rendition of Tom Odell's 'Another Love' with an impressive piano accompaniment played by 11s pupil Charlie.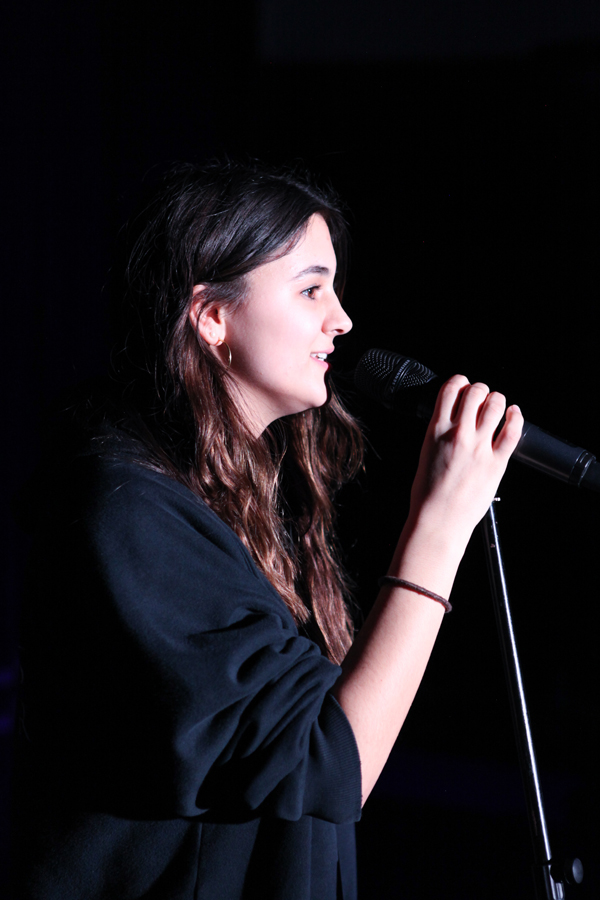 For fans of folk music there was a performance of the Native American 'Shoshone Love Song' performed by the choir that will be going on tour over the Easter holidays in Rhineland, Germany, and Rocco (15s) stunned the audience with his piano/vocal performance of traditional parlor song 'Hard Times Come Again No More' by Stephen Foster. For the full programme, please see scroll to the bottom of this page.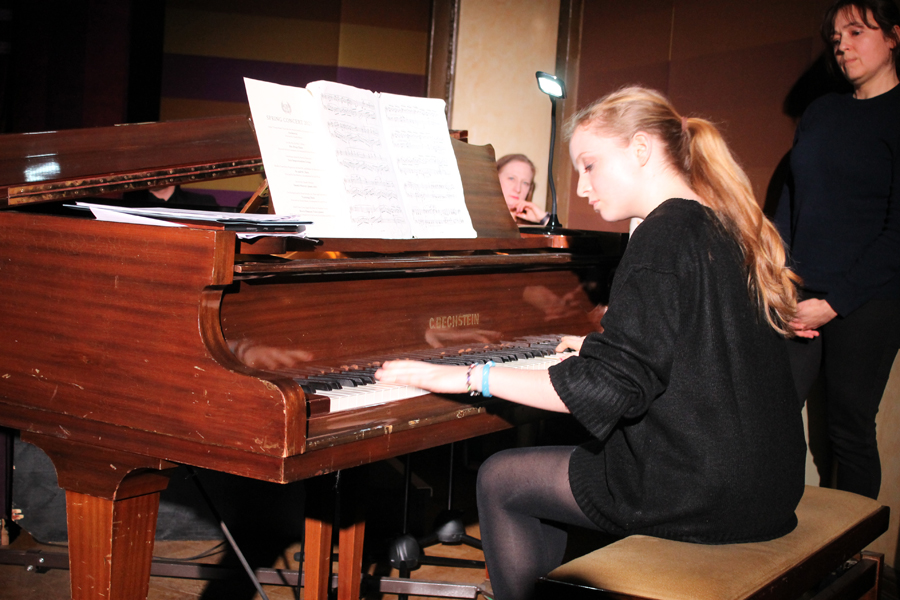 This year's concert was particularly emotional because it involved the final appearance of our Sixth Form compères – Grace, Romy, Scarlett and Amber – on the Harrodian Theatre stage. For the last few years, we have enjoyed their humour and energy as hosts of Harrodian music events but at the beginning of next term they will be embarking on their study leave in preparation for their A Levels. Mr Hooke asked them up on stage at the end of the concert, along with all the Upper Sixth performers, to wish them well in their next chapter. He also took the occasion to welcome the new Head Boy, Head girl team and their deputies, along with the new Head of Mentoring, all of whom will be starting their tenure at the beginning of next term.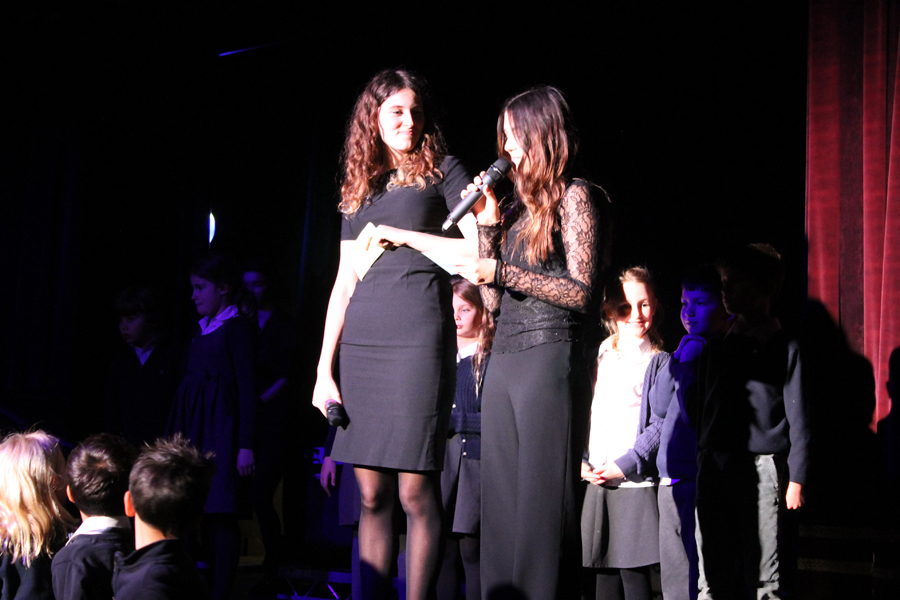 A huge thank you to the Music department for a fantastic concert.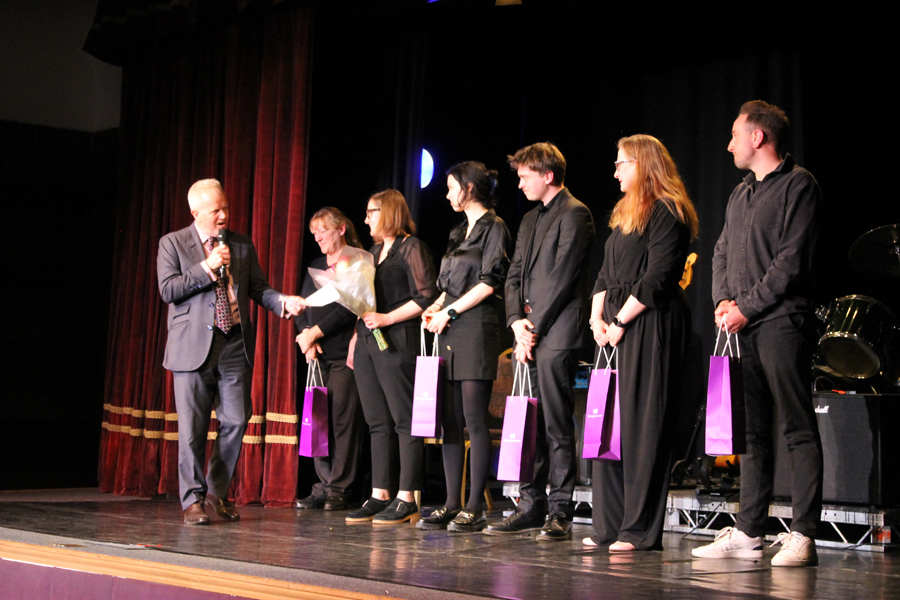 Please find a link to a gallery of photos (below) taken at rehearsals and a copy of the full programme below.
To view the full gallery of photos, taken by Daisy Mackay in rehearsal
The full programme can be seen below: