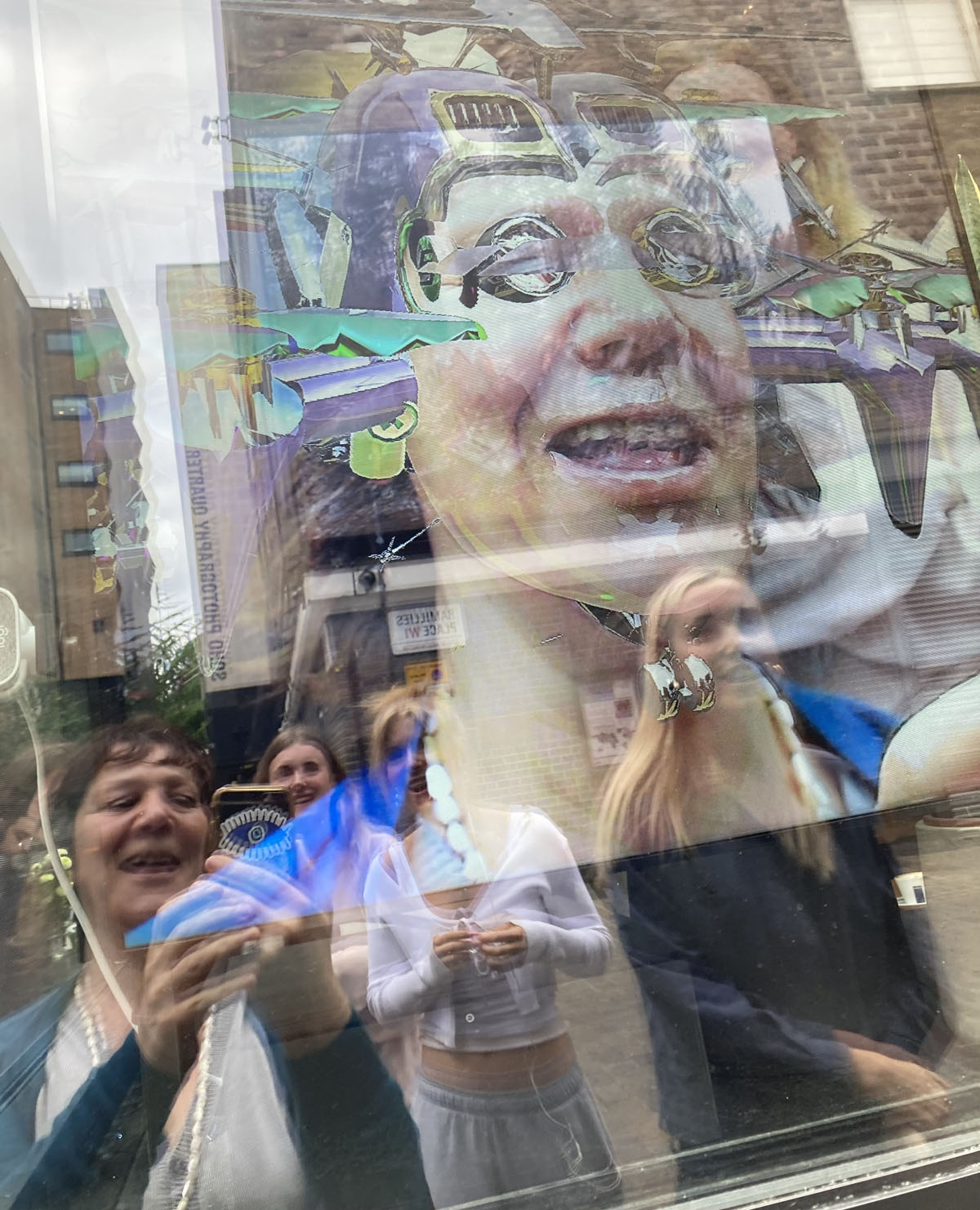 Lower Sixth A Level photography students took inspiration from a day trip that took them to the Photographers' Gallery and to the Studio of distinguished photographer Ori Gersht.
Sixth Formers were lucky enough to visit the studio of the world-renowned Israeli photographer, academic and Harrodian parent, Ori Gersht on a recent day trip led by Harrodian Head of Photography, Manuela Zanotti. Professor Gersht has established a global reputation over the past thirty years with complex work that explores dark themes  of violent events and histories yet which is often uncannily beautiful. The students were fascinated both by the story Ori  told and by the range and depth of experience reflected in his work.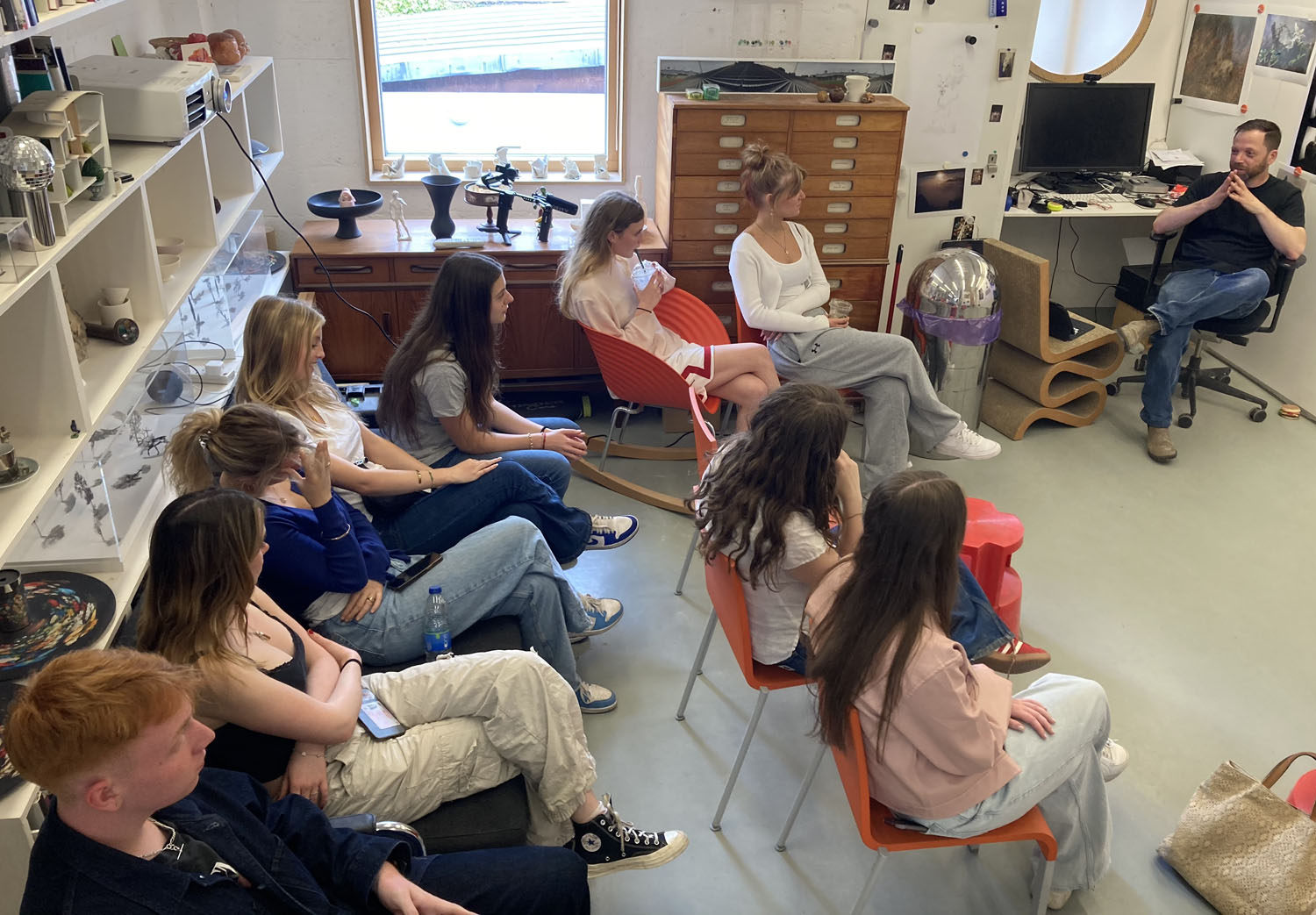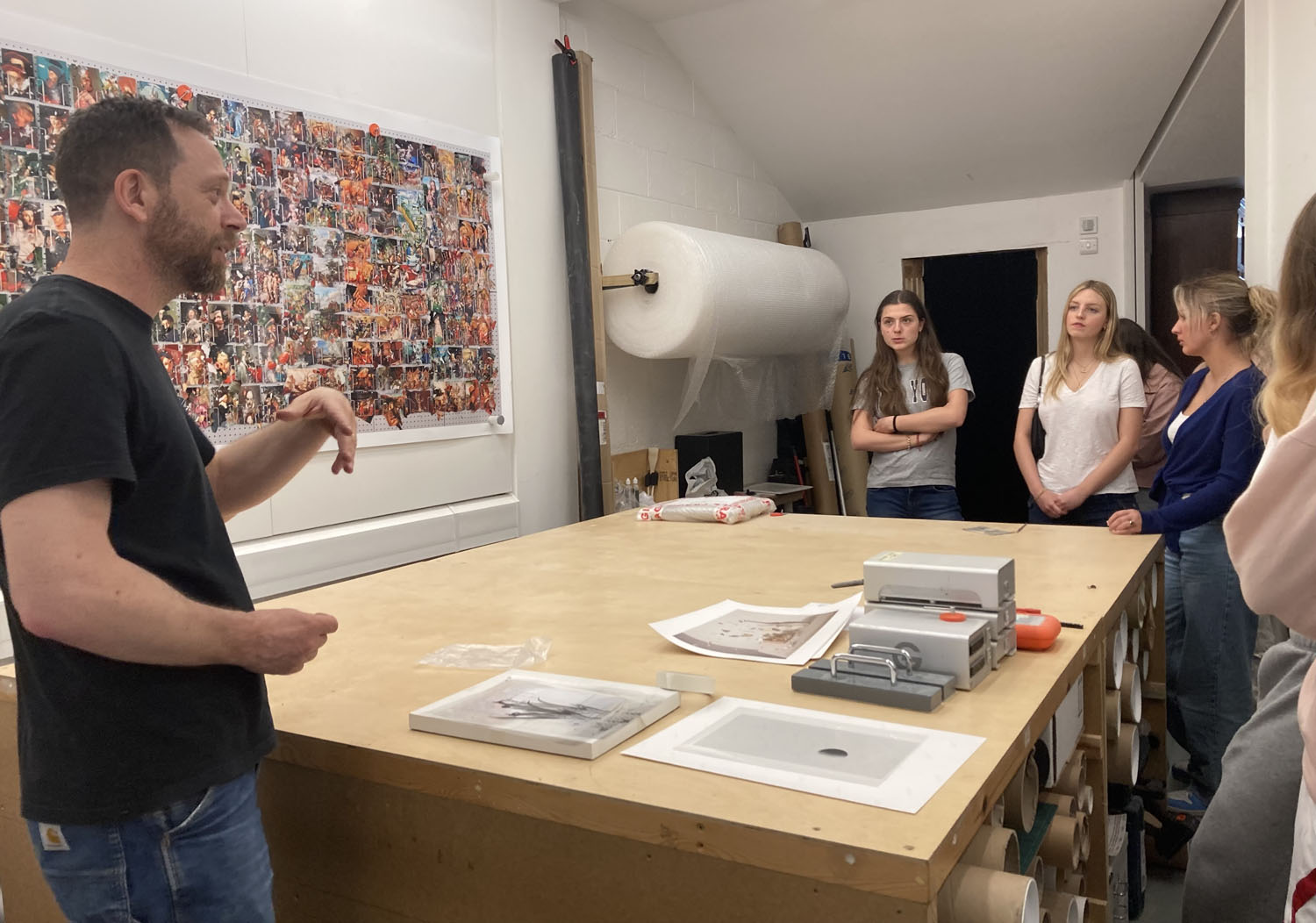 Their trip also took the students to the Photographer's Gallery in London, the gallery which became the first space dedicated to the photographic medium in 1971 and which has championed its pivotal role as a cultural force for the past half century through exhibitions and talks. As well as viewing the finalists in the Deutsche Börse Photography Foundation Prize 2023, the group was particularly intrigued by Huntrazz Janos's DRIVA , a window installation that allows viewers to see themselves in an extravagant headpiece (see top image of Ms Zanotti and below).