Harrodian pupils are committed as ever to helping others and supporting charities . This term's wide range of whole-school, fundraising events have also brought our community closer together.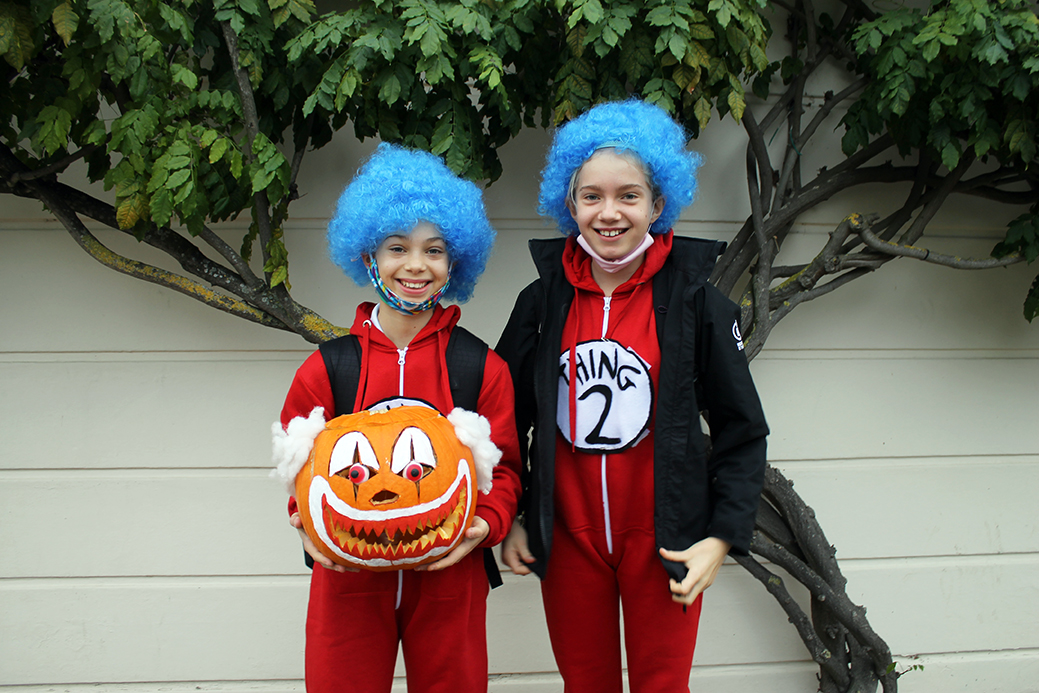 Halloween is the perfect occasion for pupils to do all the things they love - to dress up, be creative and help others by raising money for charity. This year pupils of all ages were buzzing with excitement as they arrived at school in Halloween fancy dress, as part of a special fundraising mufti day.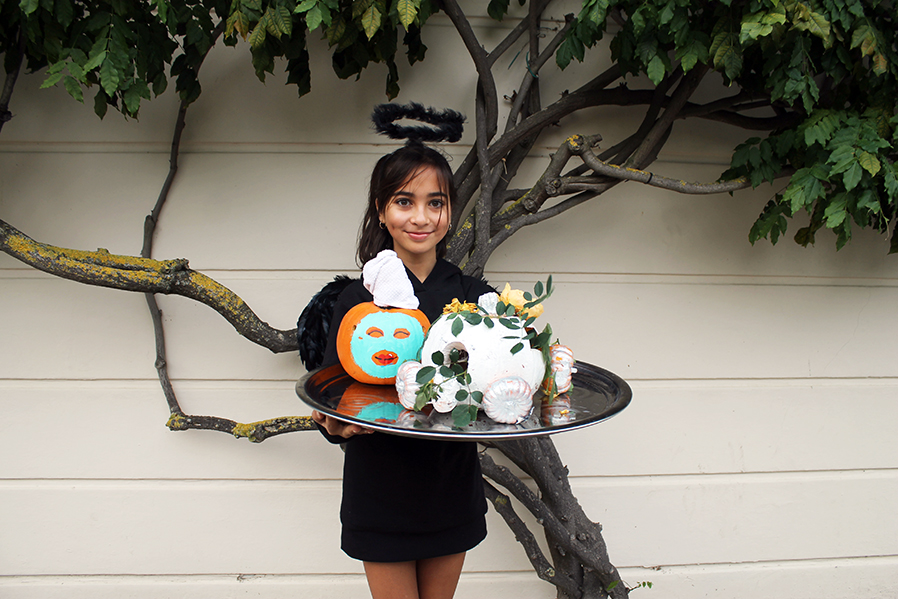 For a payment of £2, all Harrodians (staff too!) were allowed to don their spookiest costumes and take part in a Halloween quiz and other fun activities. Wrapped toffee apples were also sold to the children and put in their bags as an after-school treat.  The money raised, a total of £1,182.00, will be donated to KIVA and used to purchase free school meal vouchers for local schools in need of them.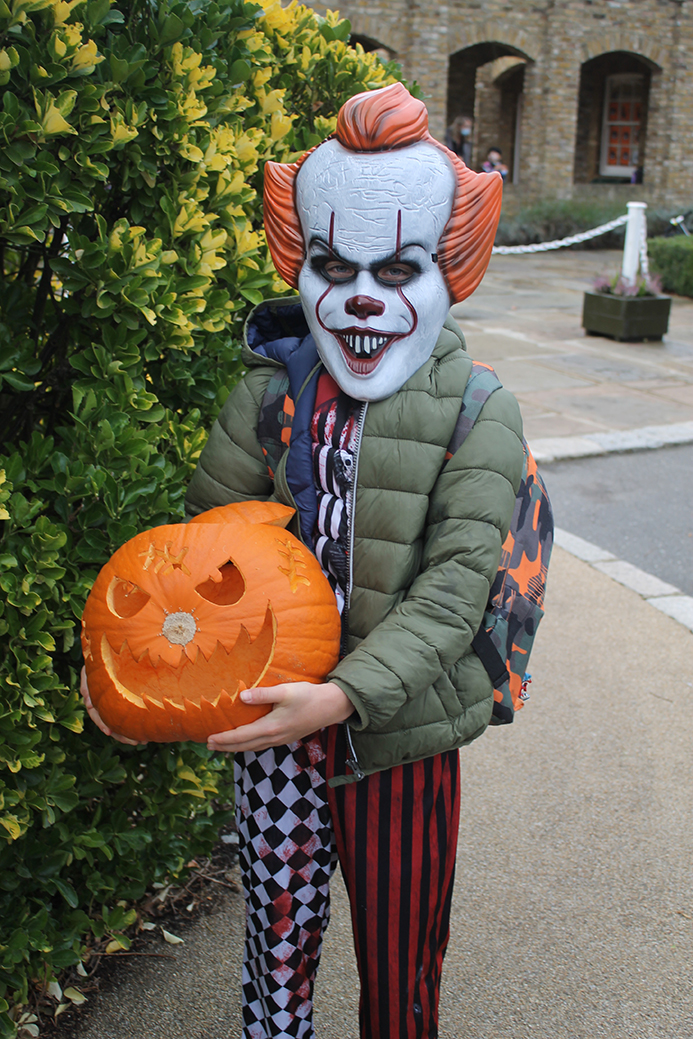 Prep pupils were also invited to take part in the annual pumpkin carving competition. Run as an optional house challenge, the addition of a Halloween mufti on the same day, added to the levels of excitement.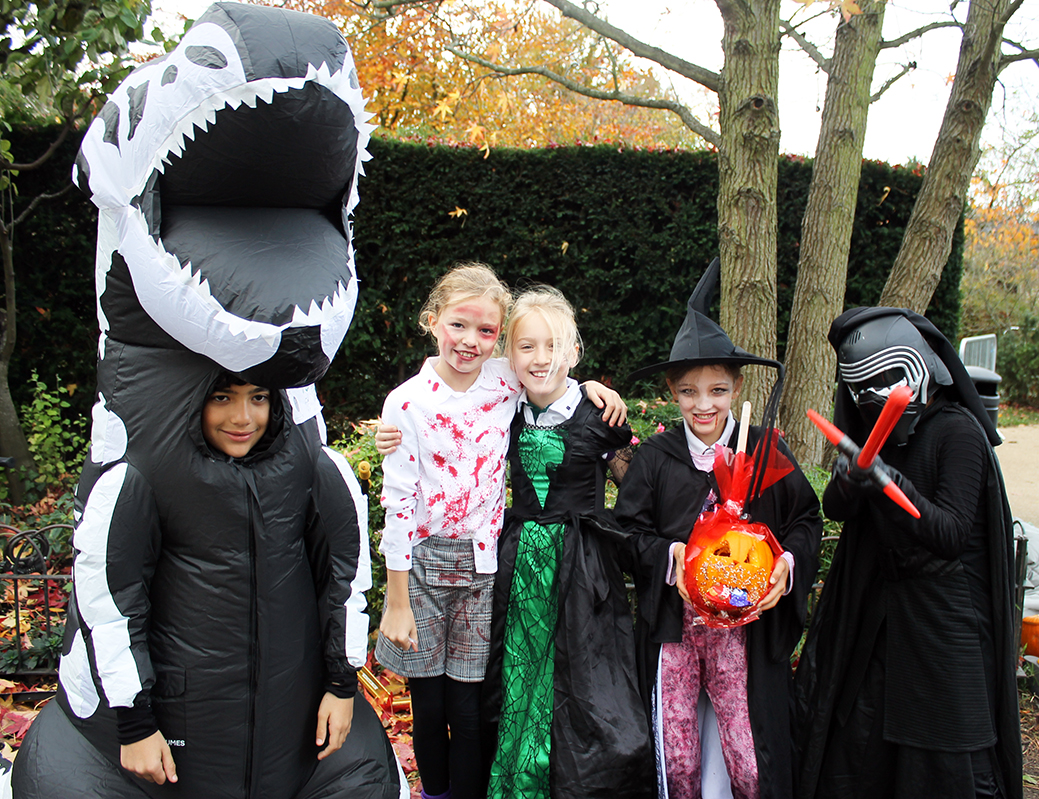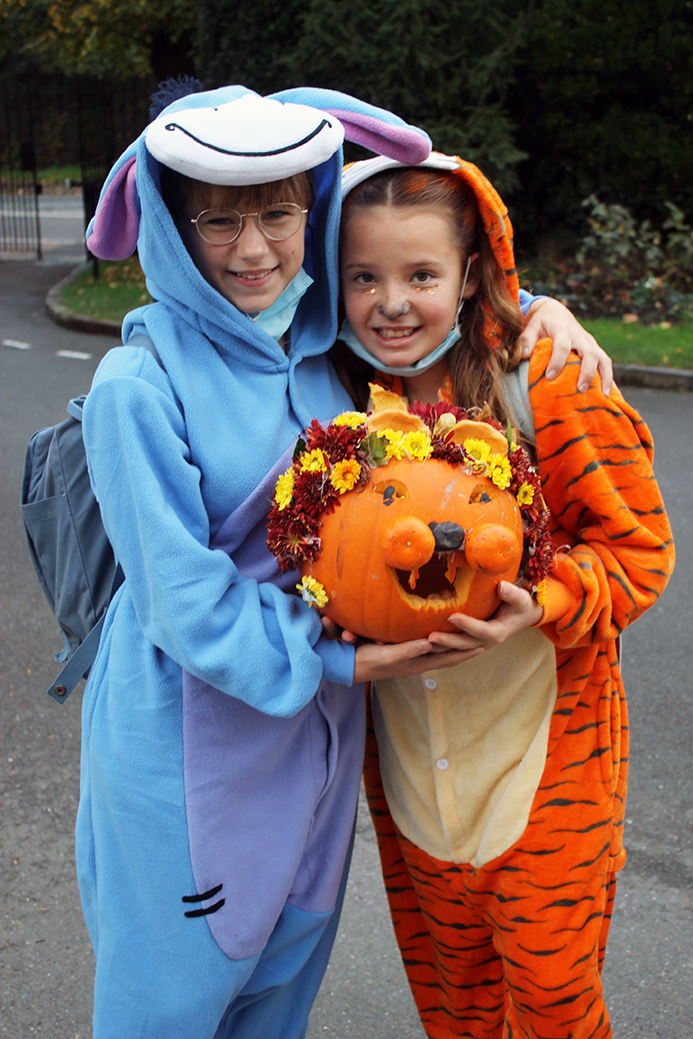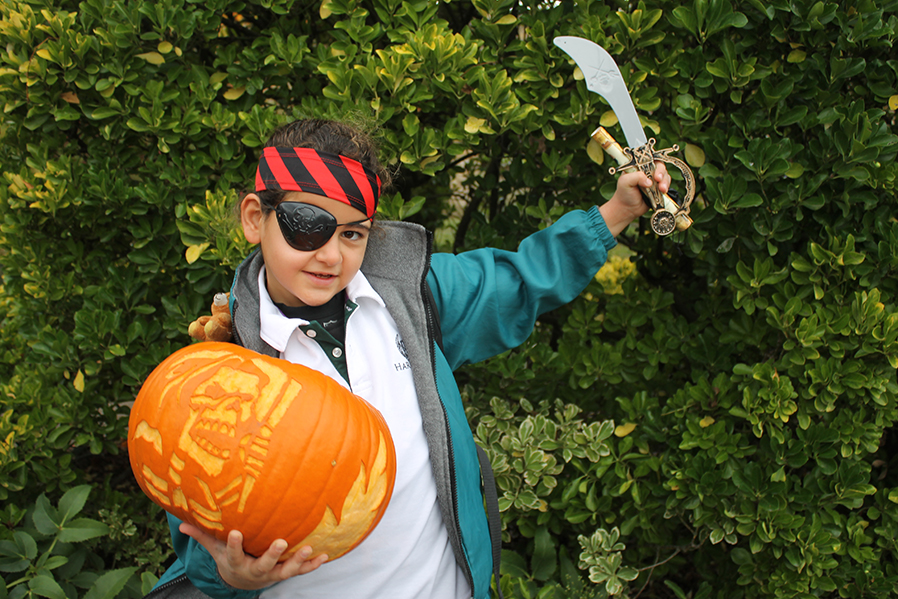 Teachers were also game to dress up and found alternative ways to look scary!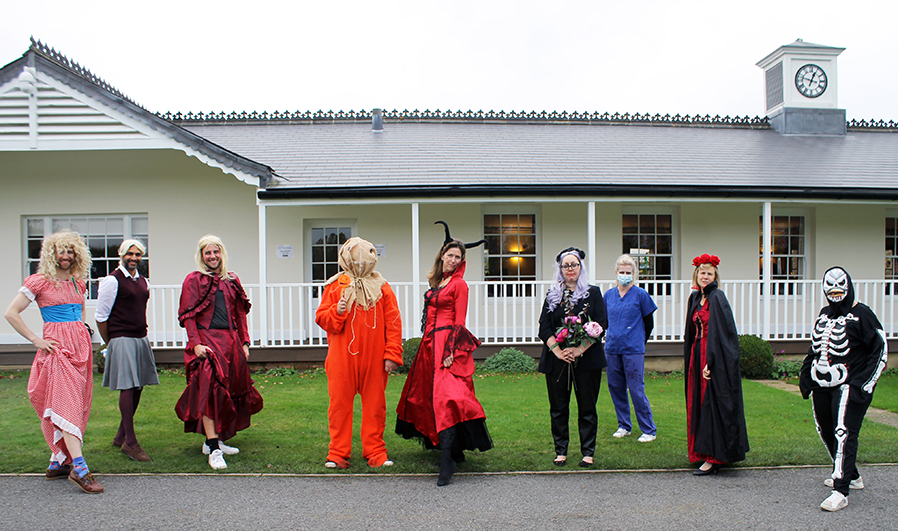 Meanwhile our Sixth Form Media Prefects created, wrote and filmed a short story about the ghost of Harrodian cat, Fred Tuppence. Pupils across the school then had the chance to watch the film in Form Time. The Head Boy, Head Girl and their deputies then surprised everyone by making ghostly appearances as Fred Tuppence around the school, below:
The winner of the pumpkin competition, Beau (8s), earned points for Bridge house with his double sided creation entitled 'Normality versus Reality' (see link to gallery of photos below).  In second place, Lyra (11s - Thames) was awarded for her lioness pumpkin (above) and third place went to Beth (9s - Bridge) for her giant toffee apple. Bridge house won the pumpkin carving competition  by 2 points but Thames are still in the lead overall!
To view more Halloween mufti and pumpkin photos
Another fun event to take place in October was the annual Swimathon. All year groups across the school were able to participate by swimming lengths in either their sport or PE lessons with a target of trying to swim the equivalent distance, there and back, across the Straits of Gibraltar.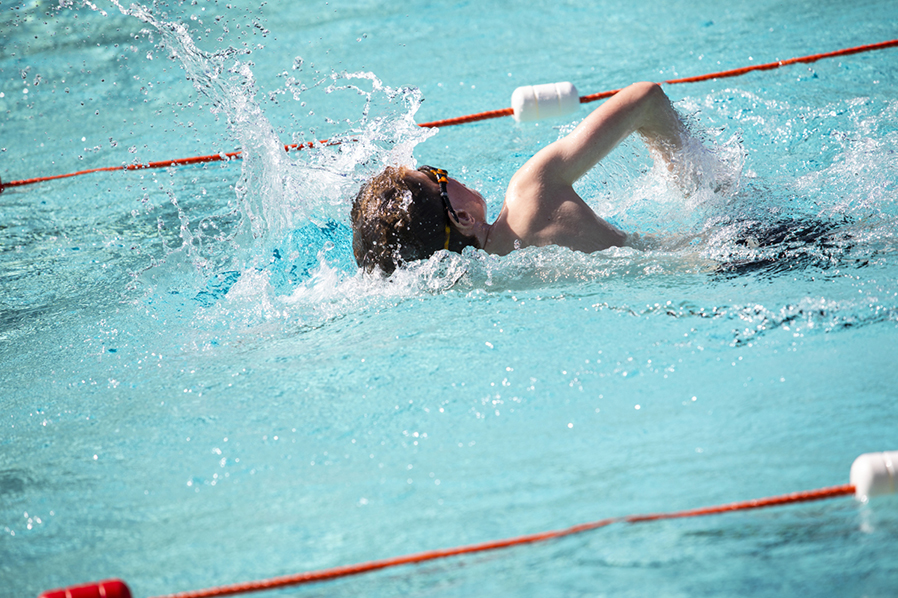 The Senior Prefect team, in particular our Charity and Media Prefects, promoted and organised the event making sure all lengths were counted and sponsorship forms distributed.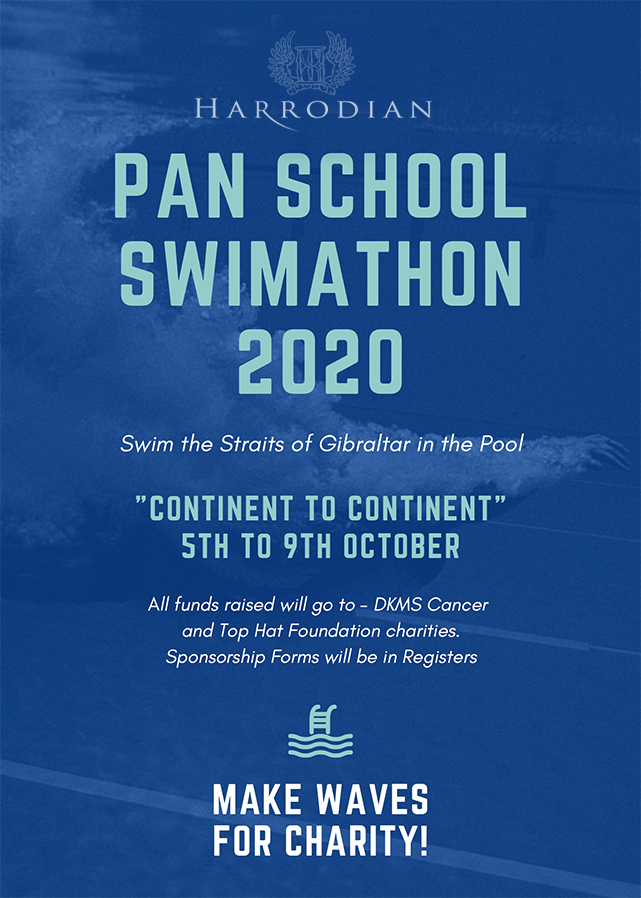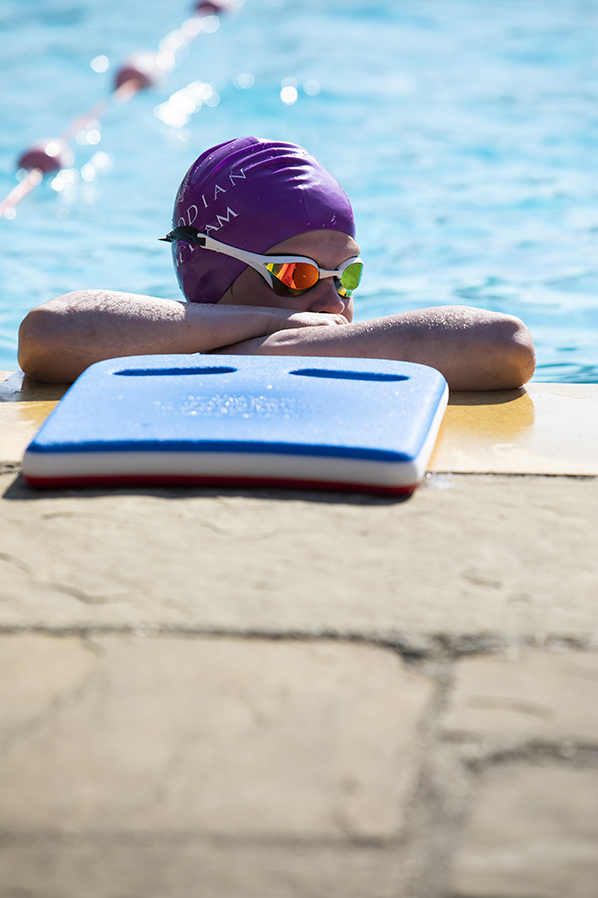 There were some tremendous individual and team efforts, with some pupils swimming over 150 lengths each. A total of £5,000 was raised, split in half and donated to DKMS, an international nonprofit bone marrow donor centre and Top Hat Foundation, a charity established in memory of a Harrodian parent that works to reward and appreciate nurses who work with cancer patients.
Today pupils were also able to make a donation to Barnes Foodbank for Harvest Festival, one of the five distribution centres for the borough. Organised by the HSPA (Parents' Association), the team parked their cars on Lonsdale Road so that donations could be deposited into their car boots by pupils on their way to school!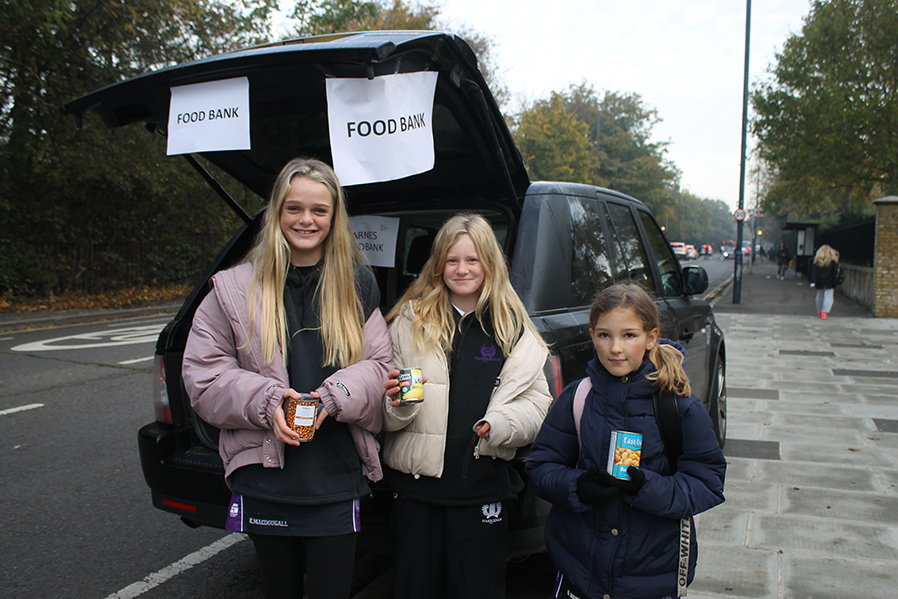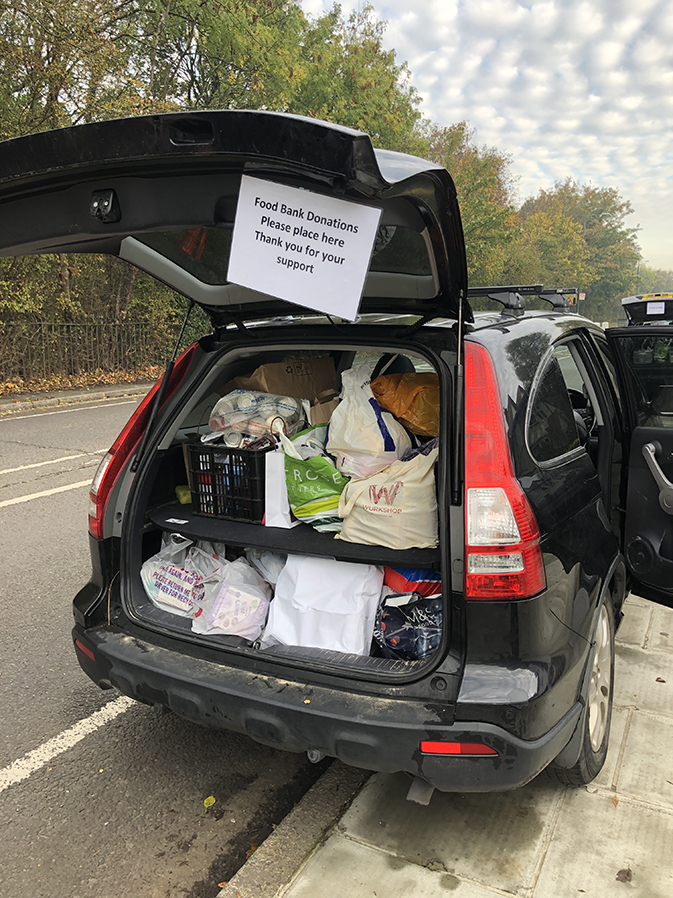 A big thank you to everyone for their efforts and generosity. All three pan-school events were a great way to appreciate the power of the Harrodian community pulling together.