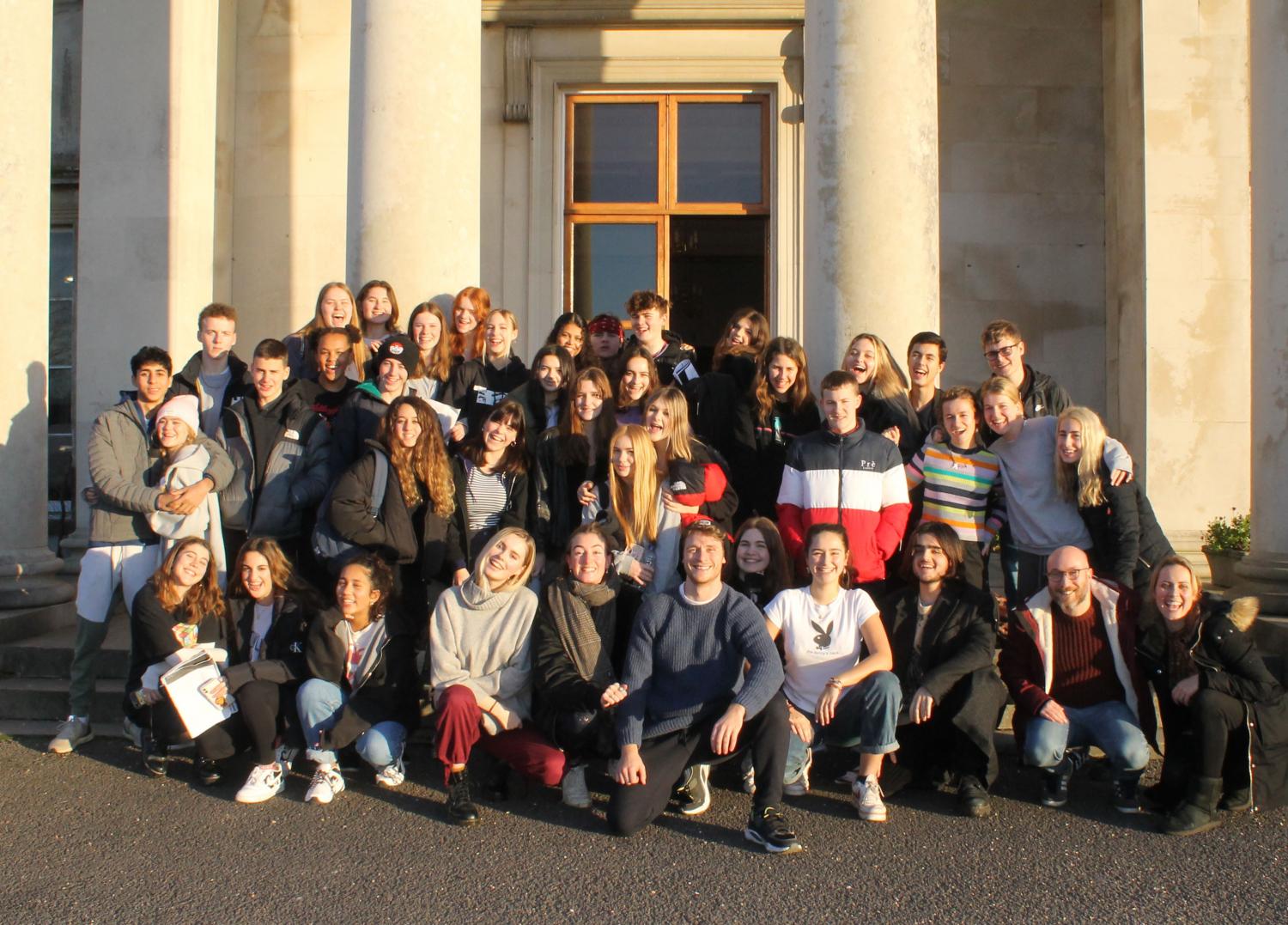 It may be intense and demanding but there's room for fun on Harrodian's annual residential Drama weekend at Rookesbury Park. 
Every January, GCSE and A Level Drama students join a residential weekend trip to Rookesbury Park in Hampshire where they embark on a programme of workshops and rehearsals devised by Harrodian's Drama teaching team. Over two days, students may spend as much as 15 hours studying texts, practising and performing in front of their peers. The aim, according to Head of Drama, Mike Glen is to provide students with an intense boost to their acting skills that not only prepares them for the practical sections of their exams but also provides a taste of what working as an actor really feels like.
So what do Harrodians make of the rigours of Rookesbury Park. Lily and Charlotte, two GCSE students thoroughly enjoyed themselves, as you can tell from reading their account of the weekend below.
The Rookesbury weekend gives an intense boost to students' acting skills that prepares them for the practical sections of their exams and provides a taste of what working as an actor really feels like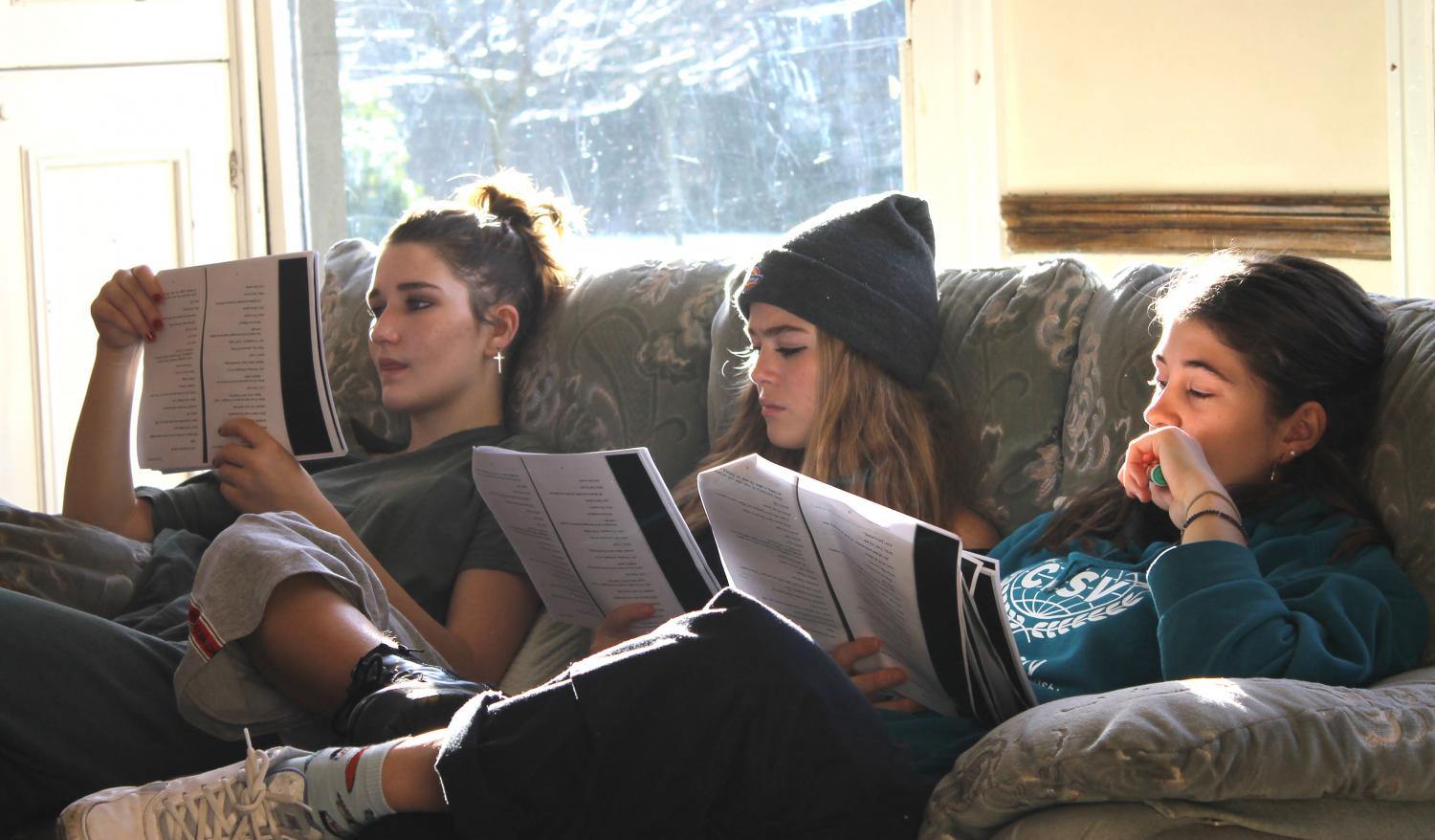 'Last weekend, our year (the 15s) and Lower Sixth and Upper Sixth took a well-earned trip to Rookesbury in Hampshire to work on our drama performance skills. After a two-hour journey, we arrived at the beautiful manor house and settled in straight away, despite our tiredness from our mock exams.  We were greeted with a much-needed pizza and chips to kick start our weekend. After a cosy film and sharing of ghost stories, we settled into our bunk beds, ready for a good night's sleep and the weekend ahead.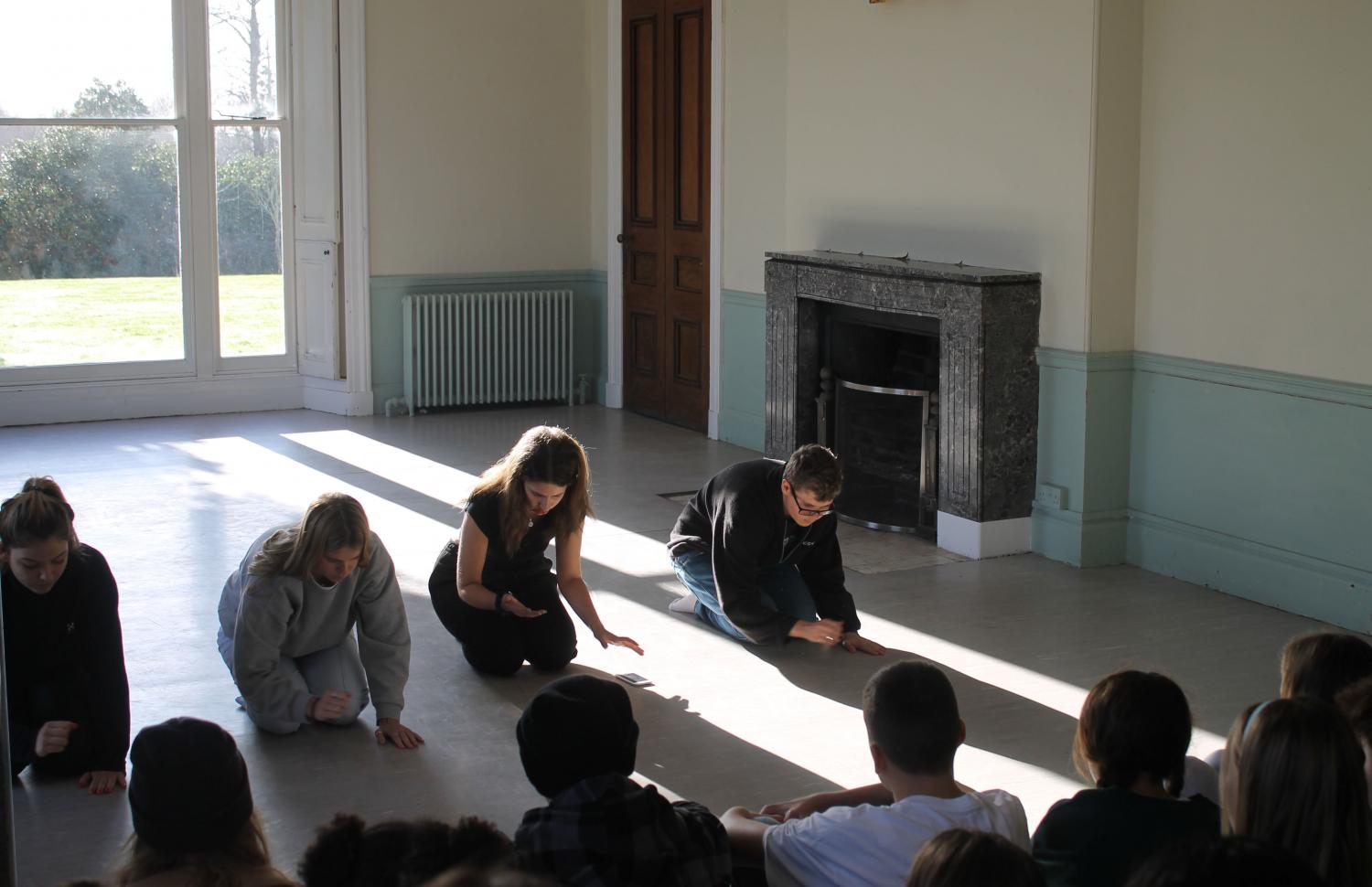 'On Saturday morning, we woke up to picturesque views of frosty, rolling hills through our windows. With a full English breakfast inside us to protect us from the chill, our rehearsals began! Our year divided into our scripted groups for our Component 2 GCSE, whilst the Sixth Formers worked on their A Level Drama monologues. We spent the morning rehearsing and exploring the house, which continued right up until dinner.  I (Lily) was in a group with Archie and together we were beginning the scripted process with our play "Lungs."  Meanwhile, Jude, Iona and Charlotte were getting to grips with our characters: Di, Viv and Rose.
We were lucky enough to watch the Sixth Formers perform and to get top tips on perfecting our final pieces from them.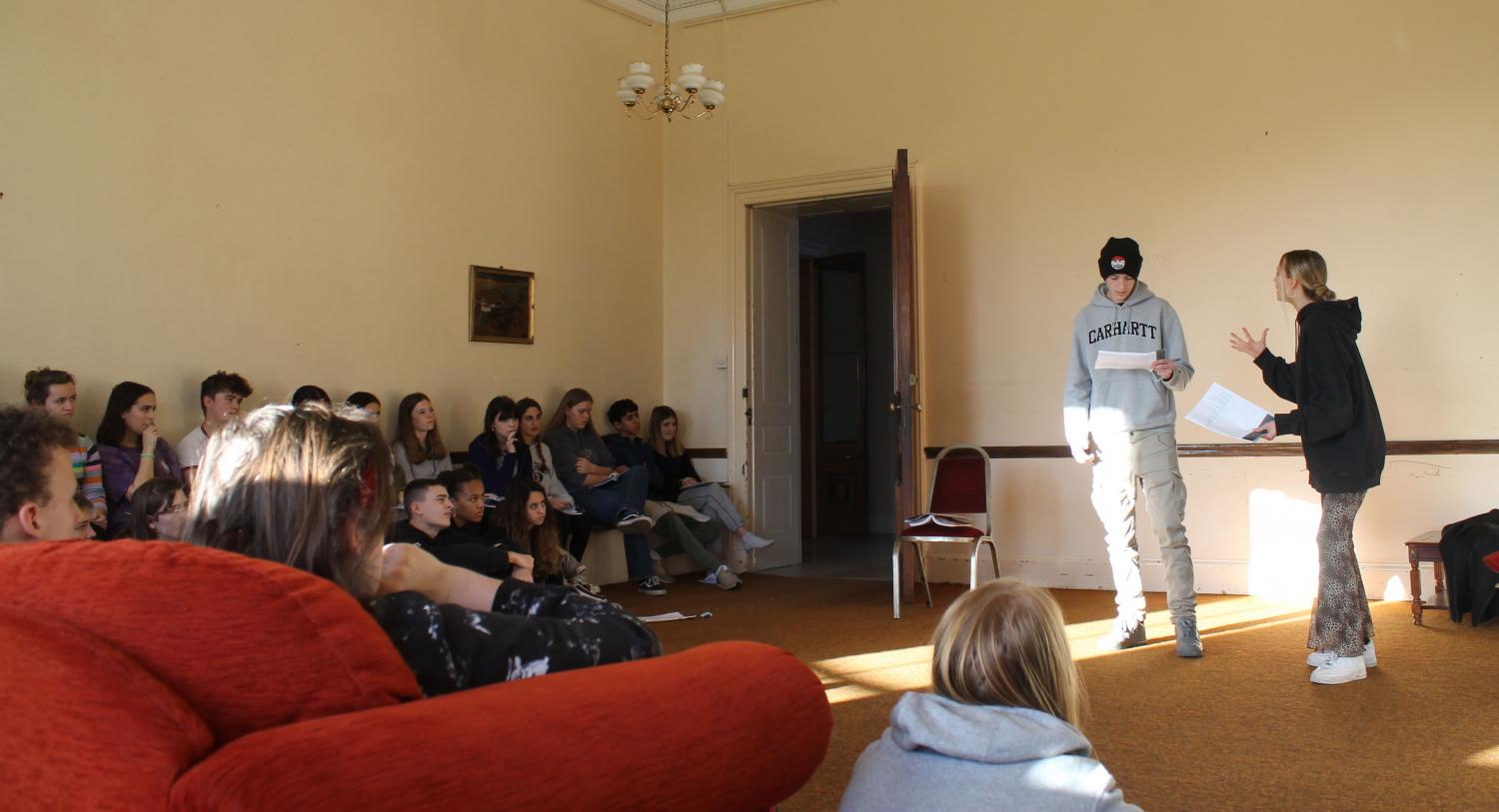 'In the evening, all the age groups combined for in an intense game of hide and seek (in pitch black!) which was our favourite part of the day.  The eeriness of the house added to the excitement of the game, as we scattered to find hiding places. The teachers joined in which added to the evening's thrills. The next morning, we were lucky enough to watch the Sixth Formers perform  and to get top tips on perfecting our final pieces from them. The years were split up while we enjoyed a lovely Sunday Roast, allowing us to get to know everyone there and to make new friends. All in all, it made for an amazing weekend.'
Lily and Charlotte, GCSE Drama Students