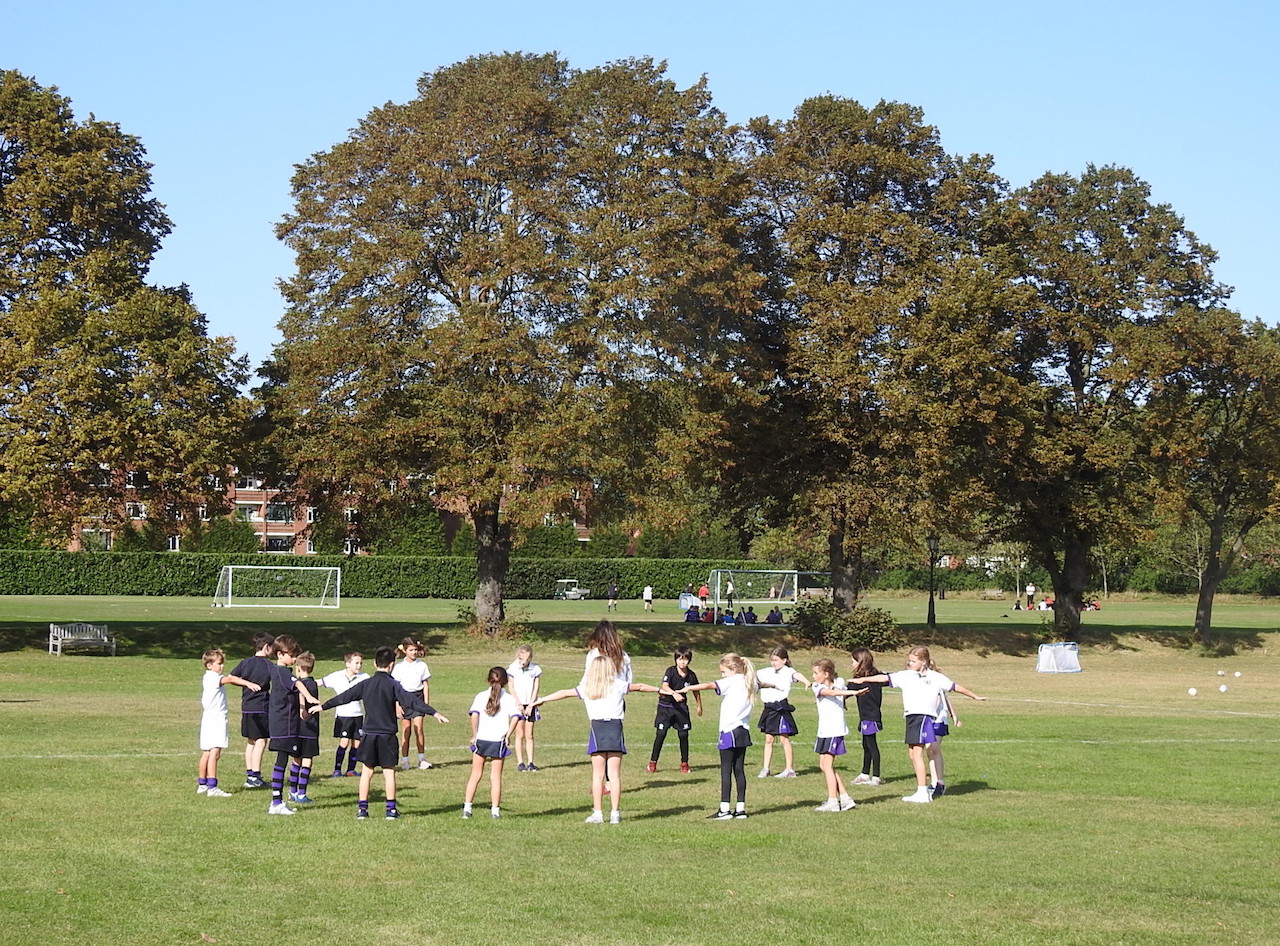 What is that Harrodian Prep class up to on the field? Are they  playing a game of Ring a Roses?
That was what we were asking ourselves when we spotted Miss Gent and a group of 9s gathering in a ring on the playing fields on Thursday afternoon.  It was only when we spotted the prop she was holding – a football painted black on one side and white on the other – that the penny began to drop.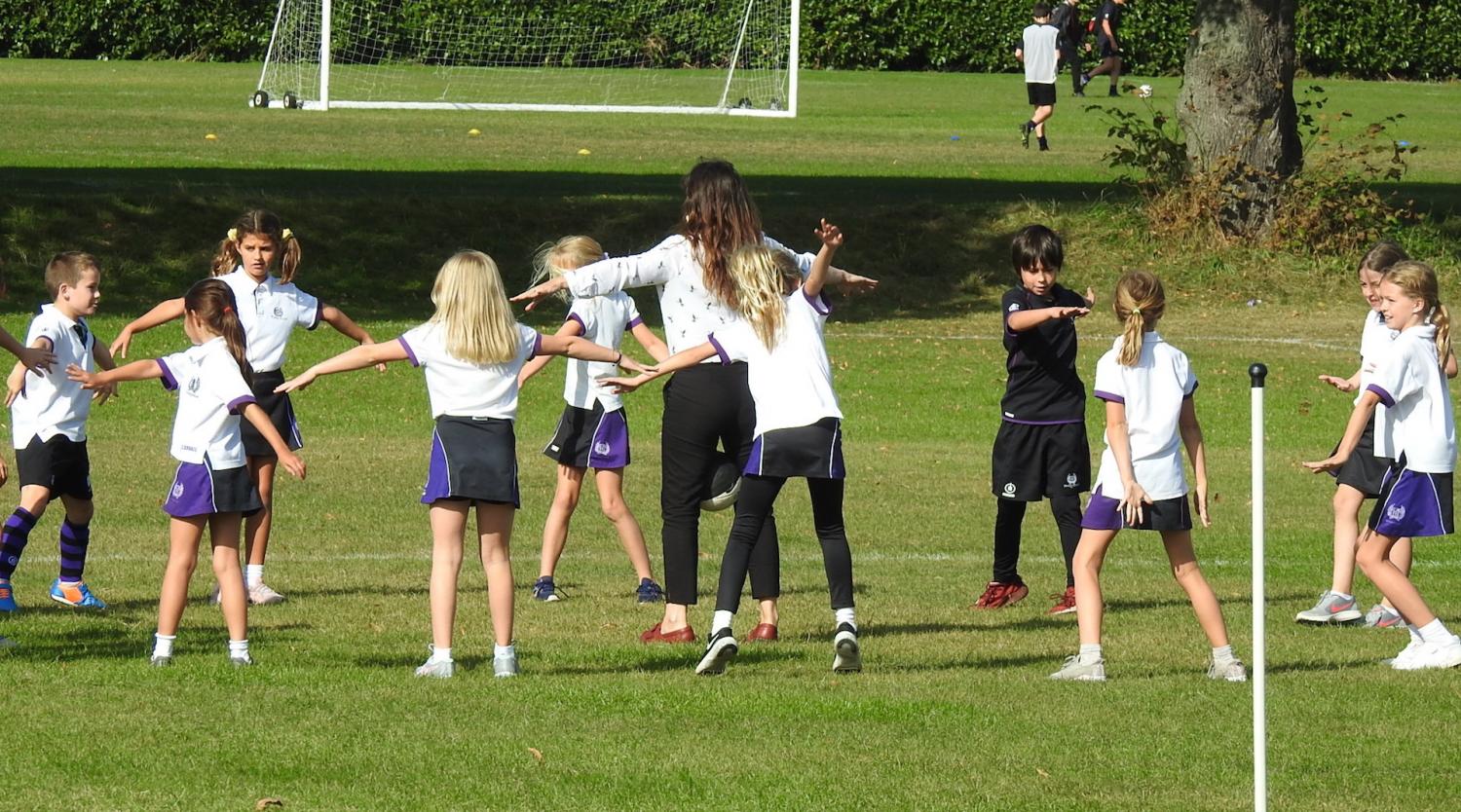 Ms Gent -– currently covering for Mr O'Shea who is on paternity leave – was conducting a science lesson that set out to illustrate 'the stages of the moon': why and how it is that the illumination of the moon gradually changes and  grows from the first slim crescent of New Moon to its Full Moon glory.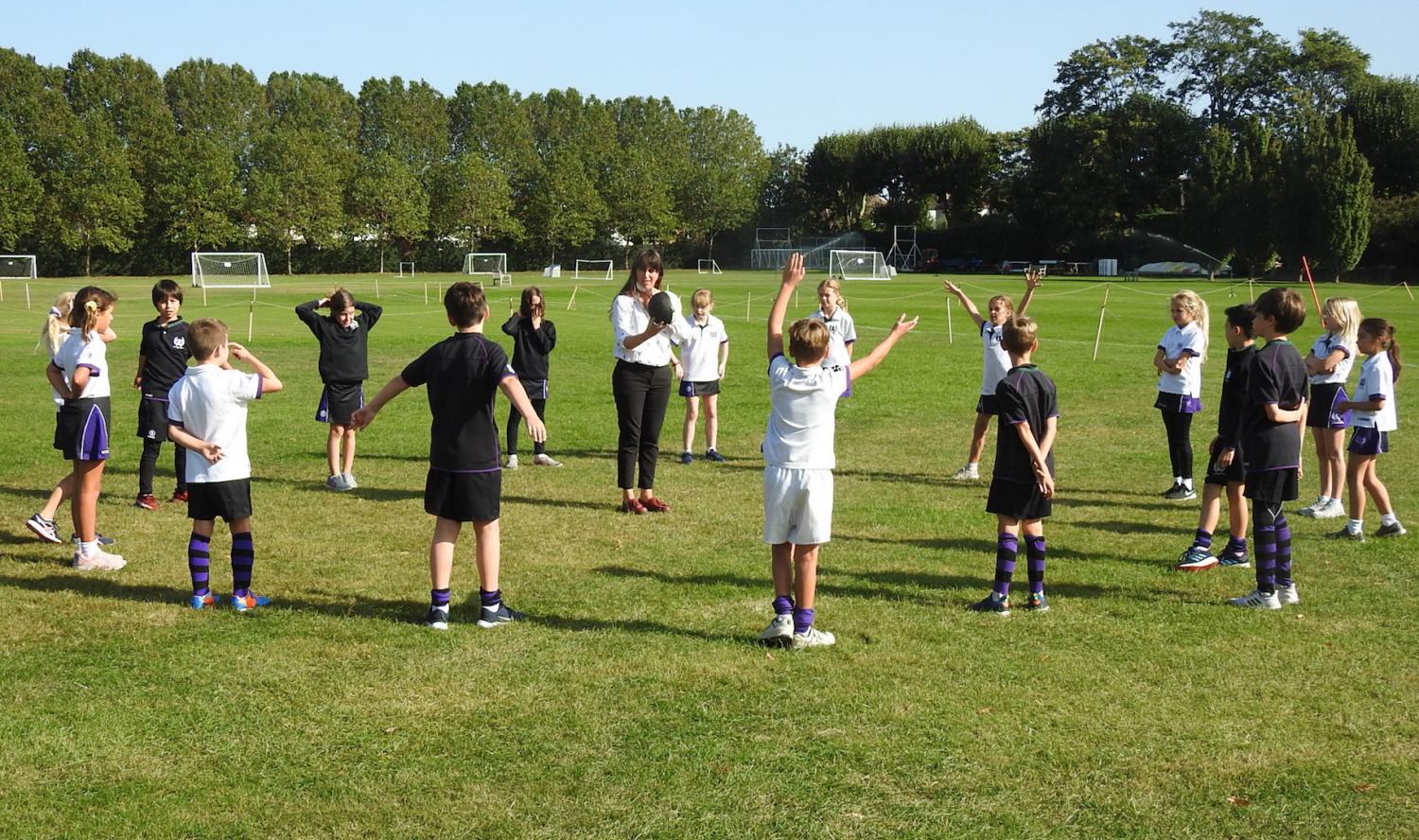 The ease with which the teacher gathered her class into a perfect circle and and settled them into a peaceful and attentive ring  in readiness for her lesson had the choreographed feel of some elegant old English, harvest time dance, as I hope these pictures show.