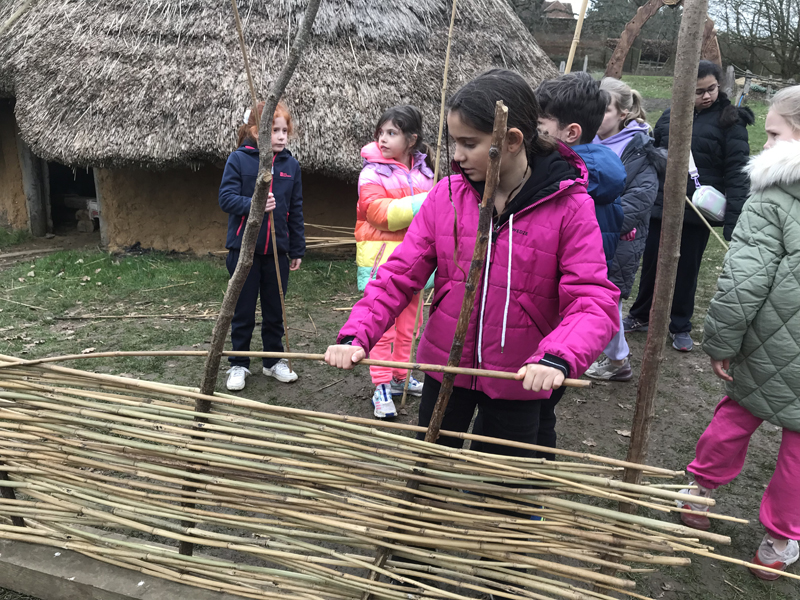 Clair Foster, Head of Lower Prep, is pleased that co-curricular trips, enrichment and fun are in abundance on the timetable.
'Trips, events and fun activities are vital, as they reinforce the learning we do in the classroom,' says Clair Foster. 'And let's face it, it is these visits that children always remember! But they also allow the year groups to have a great time together and bond in a way that is entirely different. Interests are shared, memories made, and friendships forged.'
And let's face it, it is these visits that children always remember! But they also allow the year groups to have a great time together and bond in a way that is entirely different. Interests are shared, memories made, and friendships forged.
Head of Lower Prep, Clair Foster
Ours 8s pupils (Year 4) enjoyed their first overnight residential stay this term, at Ufton Court. They were so well-behaved and engaged in the activities that the staff at Ufton Court said they were one of the best school groups ever!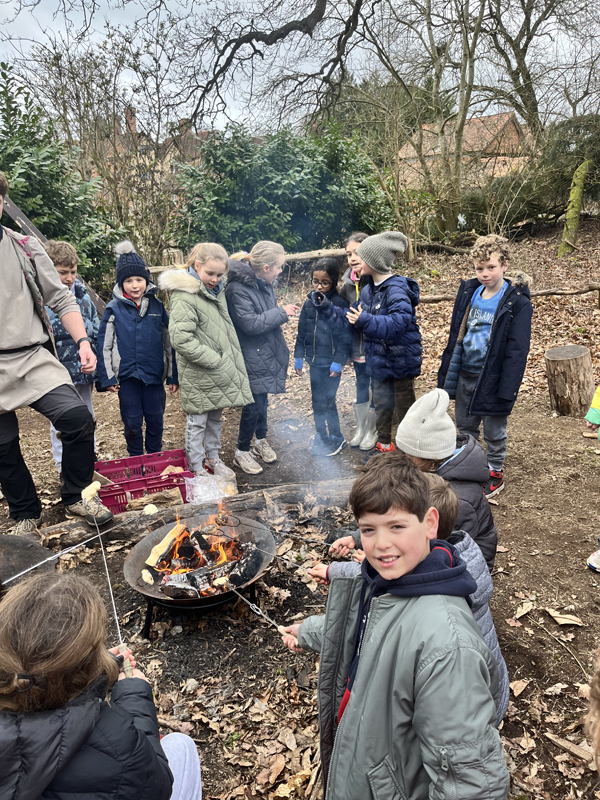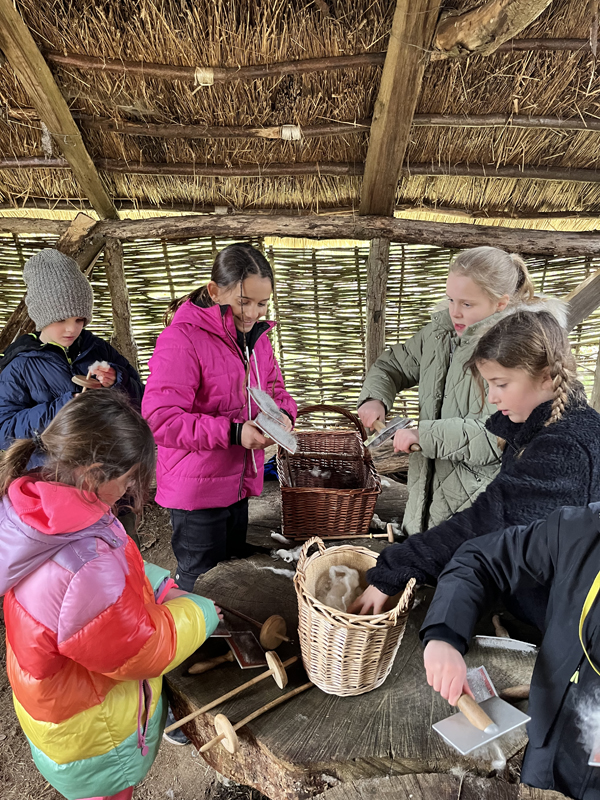 To bring their learning in Humanities to life, children were transported back in time to Ancient Greece on the two-day trip, where they traded with one another at a market and learnt some key survival skills for living in the kind of house that everyday Ancient Greek citizens lived in - often made of mud or wood - and practised building wattle walls of woven sticks. They also learnt how to strike sparks from a flint to make a fire, make bread rolls and cook them over a brazier, card wool, churn butter and enjoyed a Greek feast too!
To see a gallery of photos from the 8s Ufton Court trip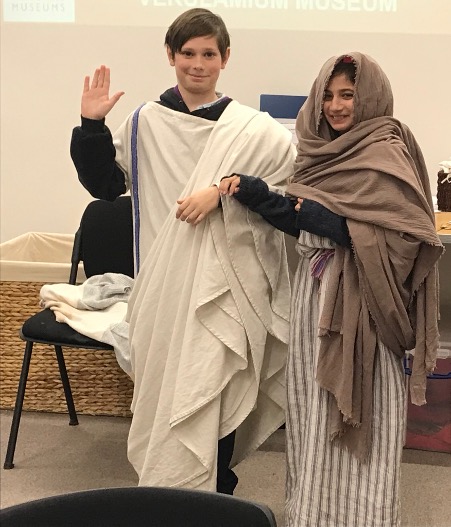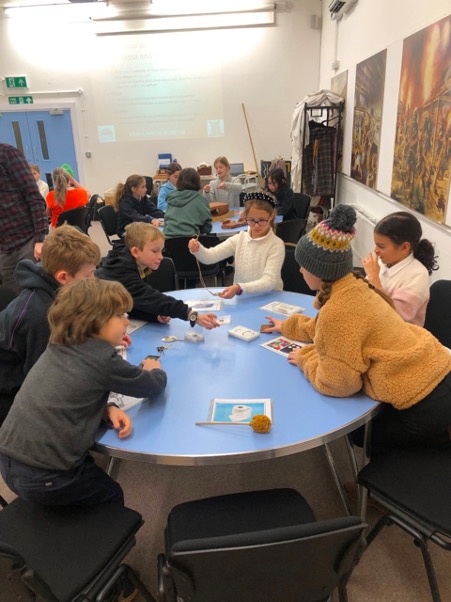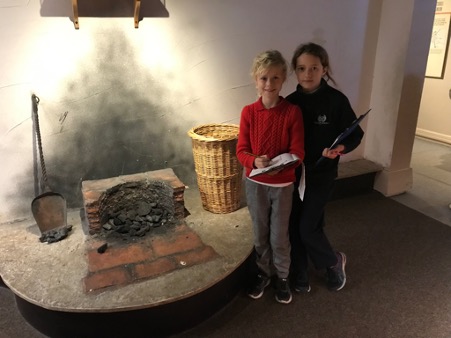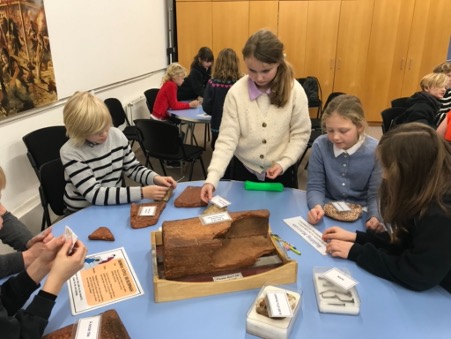 The 9s have also been learning about ancient cultures as part of their Humanities lessons and before half-term they enjoyed the enlightening realities of Roman living when they visited Verulamium, a Roman city, north of London. As part of a special workshop, children were able to handle objects commonly found in Roman kitchens and bathrooms and to compare them to their own household mod-cons, as well as dress up as rich Roman citizens in tunics. On a tour of the museum, they marvelled at the magnificent mosaics and even had a go making their own. They visited the amphitheatre, gazed up at the 4 metre tall City Walls and enjoyed examining the Hypocaust, an underfloor heating system that was created more than 1800 years ago to shield its Roman occupants from the chill of the English winter.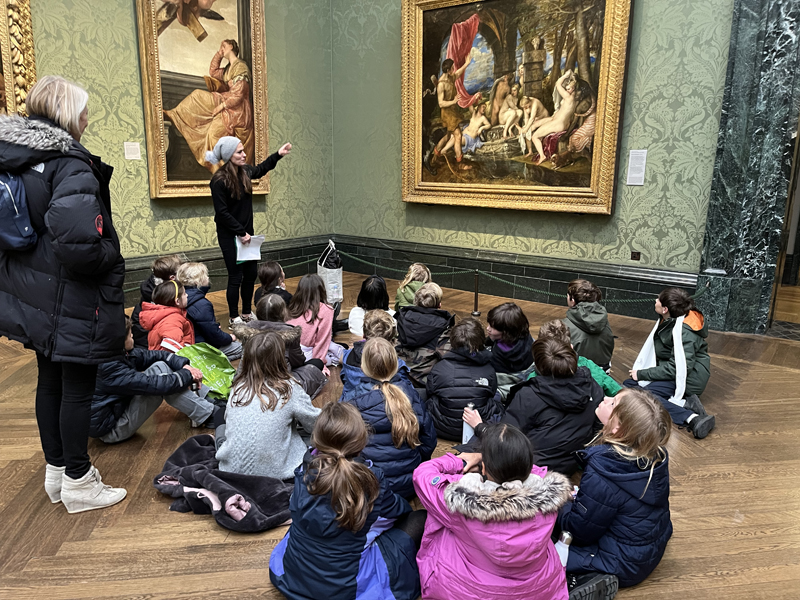 To consolidate and extend their learning about ancient cultures, our 9s were also taken on a special Latin and Classics trip this month, to look at how Greek and Roman mythology is depicted in some of the most famous paintings at the National Gallery. Head of Classics Mrs Seaton, together with Mr Lineker and Dr Mader, each took a group of 9s pupils and focused their attention on the gripping stories behind the gallery's best known depictions of timeless myths, such as The Judgement of Paris by Rubens, and the story of Diana and Actaeon by Titian. After the teachers had unravelled the tales of each painting, the children asked questions, and added their own thoughts, knowledge and insights.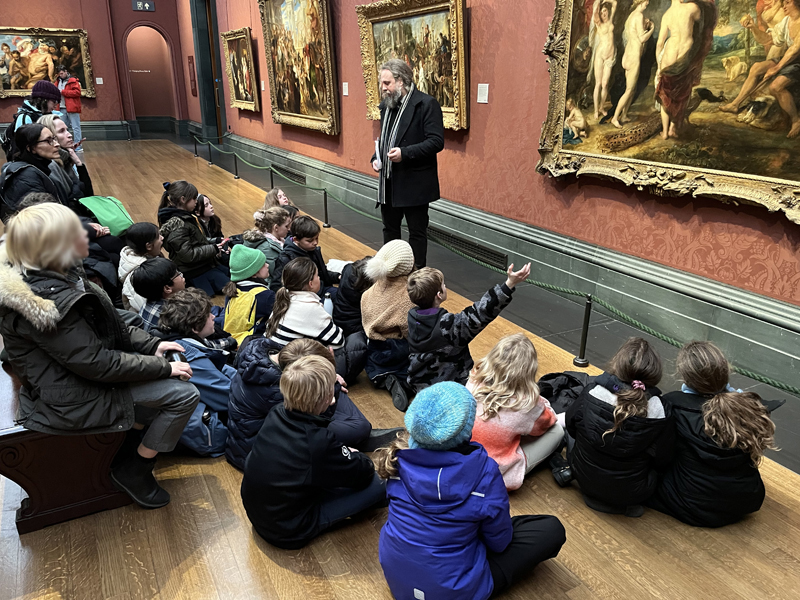 Meanwhile our 10s pupils (Year 6) have also been very busy this term. A group of them – 20 in total – took part in a special drama showcase performance in the Theatre, led by Mr Sam Sugarman, which you can read more about by viewing the full article and gallery of photos HERE.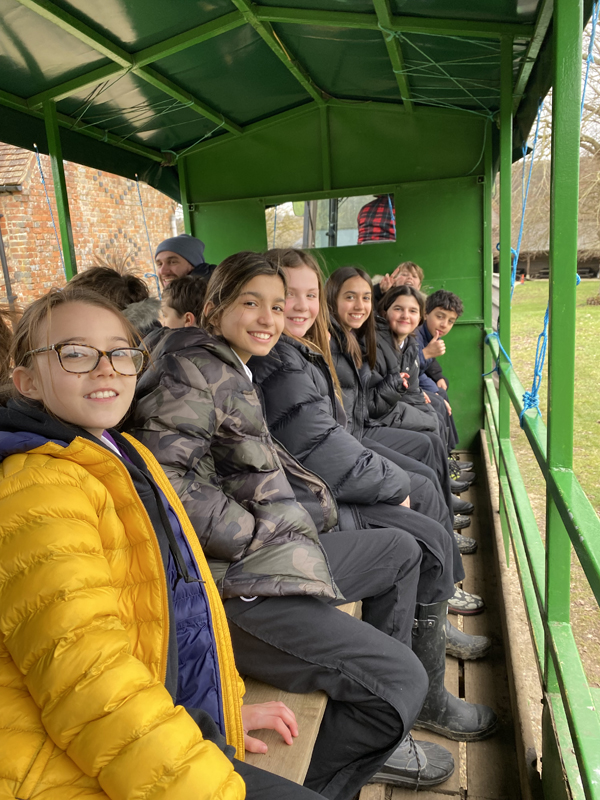 At the beginning of March the whole 10s year group enjoyed a Geography Department trip to Rushall Farm where they were introduced to both the traditional and modern aspects of mixed farming and learnt about how organic beef and lamb production is accommodated alongside bean and cereal arable crops. They visited the animals - piglets and sheep amongst them - and saw machinery such as ploughs and seed drillers being used on the farm. They also discovered how the farm has diversified to pay its way in the modern age. Among the innovations that pupils visited on their tour were a campsite and traditional threshing barn which has now become an education centre, a venue for weddings, parties and barn dances! Some of the other highlights included feeding the chickens with seeds and looking at how they lay their eggs, as well as sitting on a trailer attached to the back of a tractor and being taken to different sites around the farm.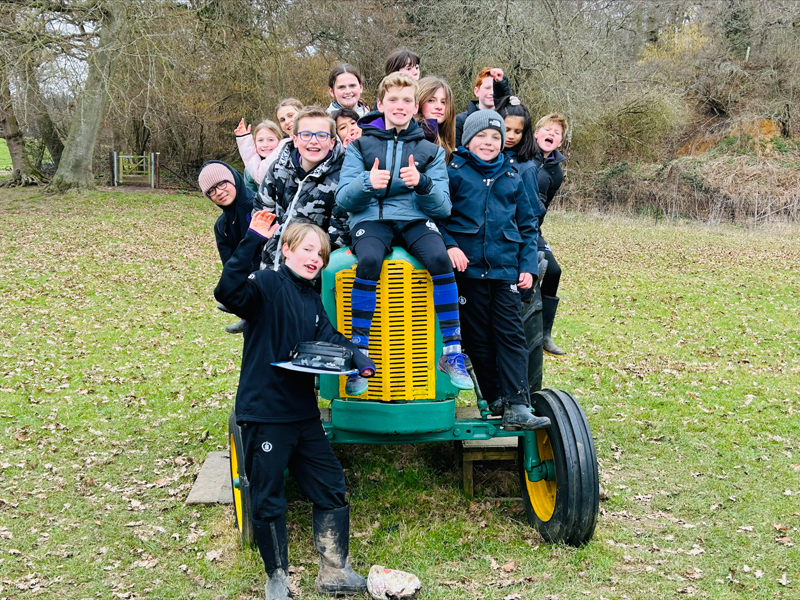 To view a gallery of photos from the 10s Rushall Farm Park trip
Our 10s also visited Holly Lodge in Richmond Park this month for a Junior Citizenship day run by Richmond Borough for all Year 6 students. The aim of this trip is to help our 10s keep safe, to teach them how to deal with different types of dangers, as well as introduce them to their local police officers and firefighters and encourage socially responsible behaviour. They learnt top safety tips first hand from emergency service workers, including council officers and electricity company representatives.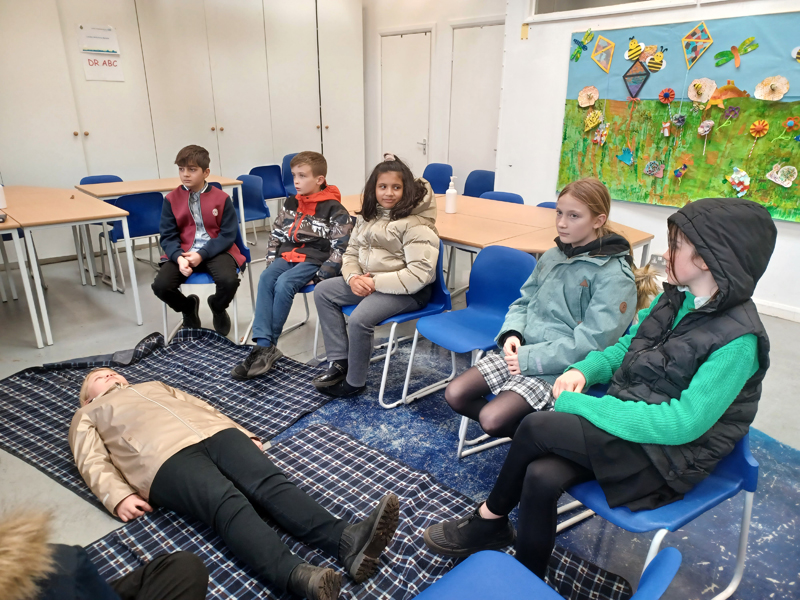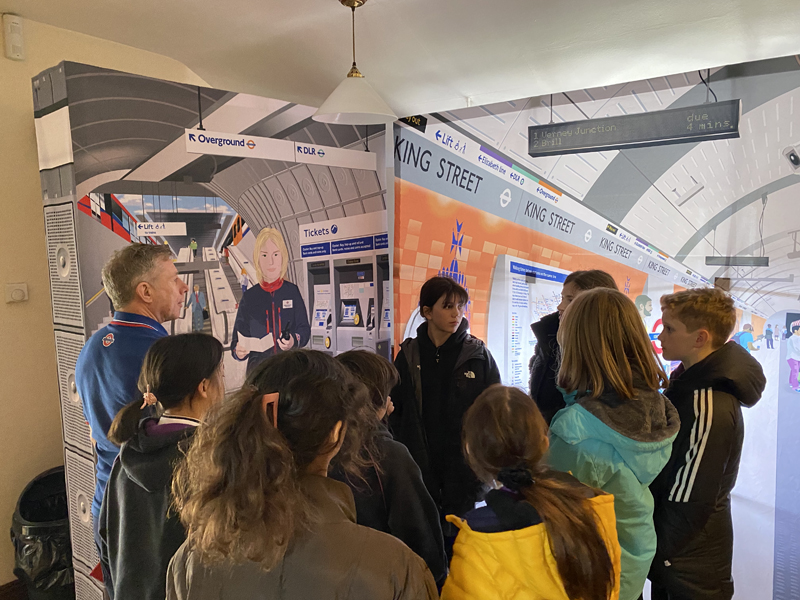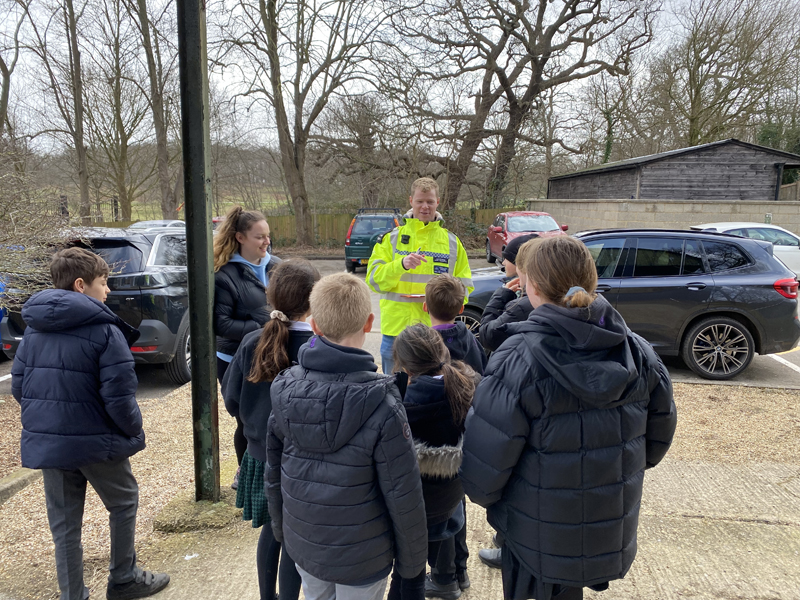 All Lower Prep children had the chance to build their own World Book Day creations as part of a special English competition. Ours 8s designed and created a room for their favourite book character, 9s pupils created clues for a 'guess the book' challenge and the 10s made a setting for their favourite story. There were some amazing entries on display in the Main Hall but the winners that were awarded were: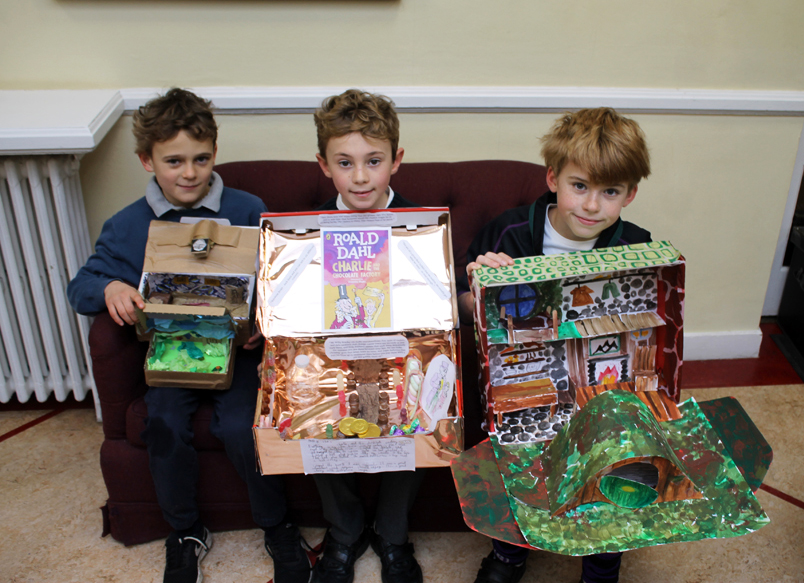 8s Favourite Character's room:
Monty - Charlie and the Chocolate Factory
Harrison - The Hobbit
Joe - Tom's Midnight Garden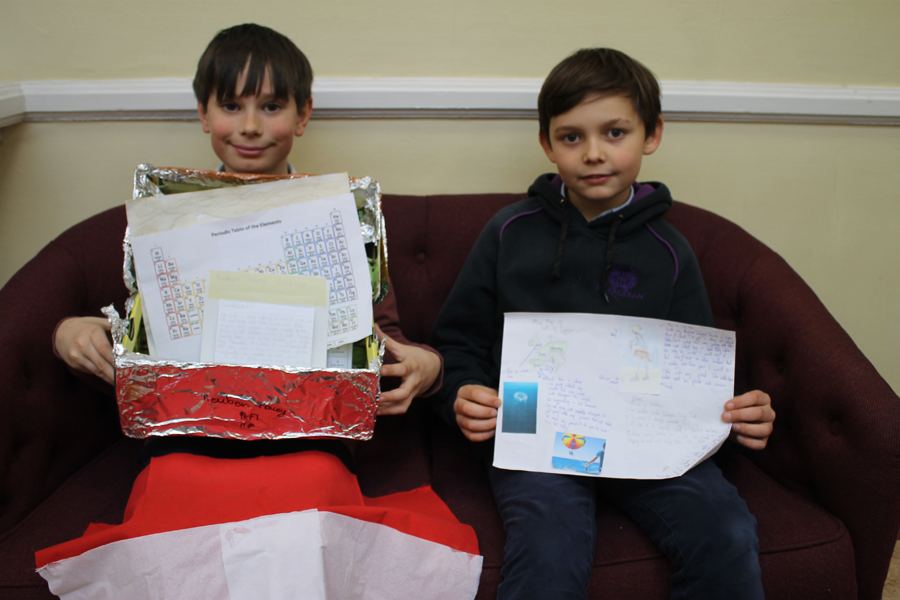 9s 'Guess the Book':
Reuben -  The Silver Sword
Anna - The Wind in the Willows
Thomas -  Worst. Holiday. Ever.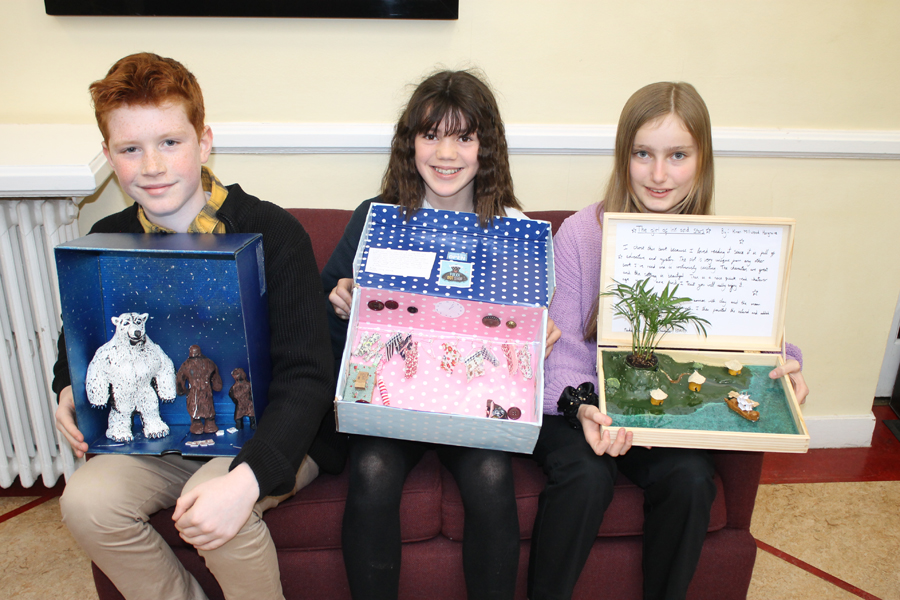 10s: Book Setting:
Emilie - The Girl of Ink and Stars
Joe - Northern Lights
Kitty - The Polka Dot Shop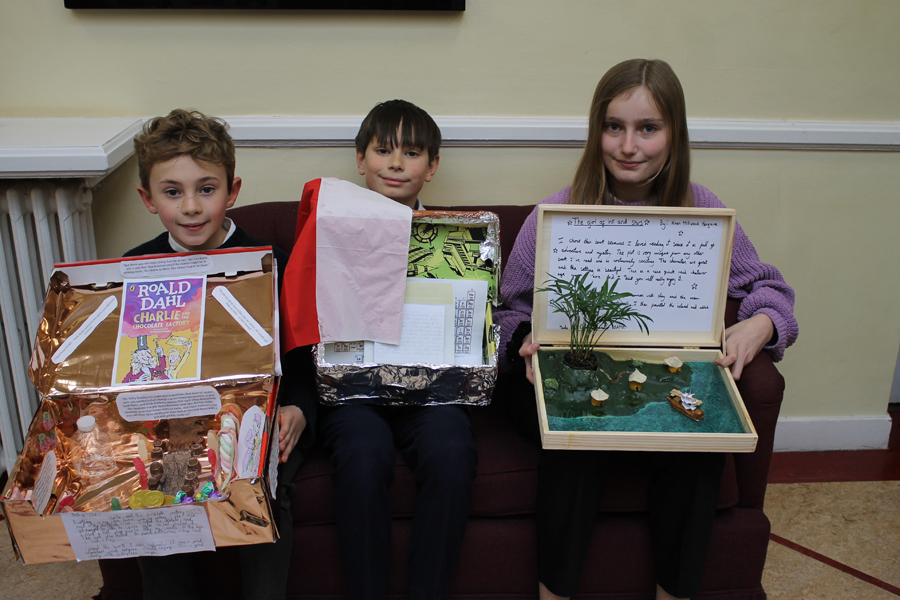 Overall winners:
Monty (8s)
Reuben (9s)
Emilia (10s)
With House Drama, Express Your Culture Day, Battle of the Bands and the Spring Concert all taking place in the next couple of weeks, there are still so many fun activities and events for our Lower Prep pupils to look forward to before the end of this term.