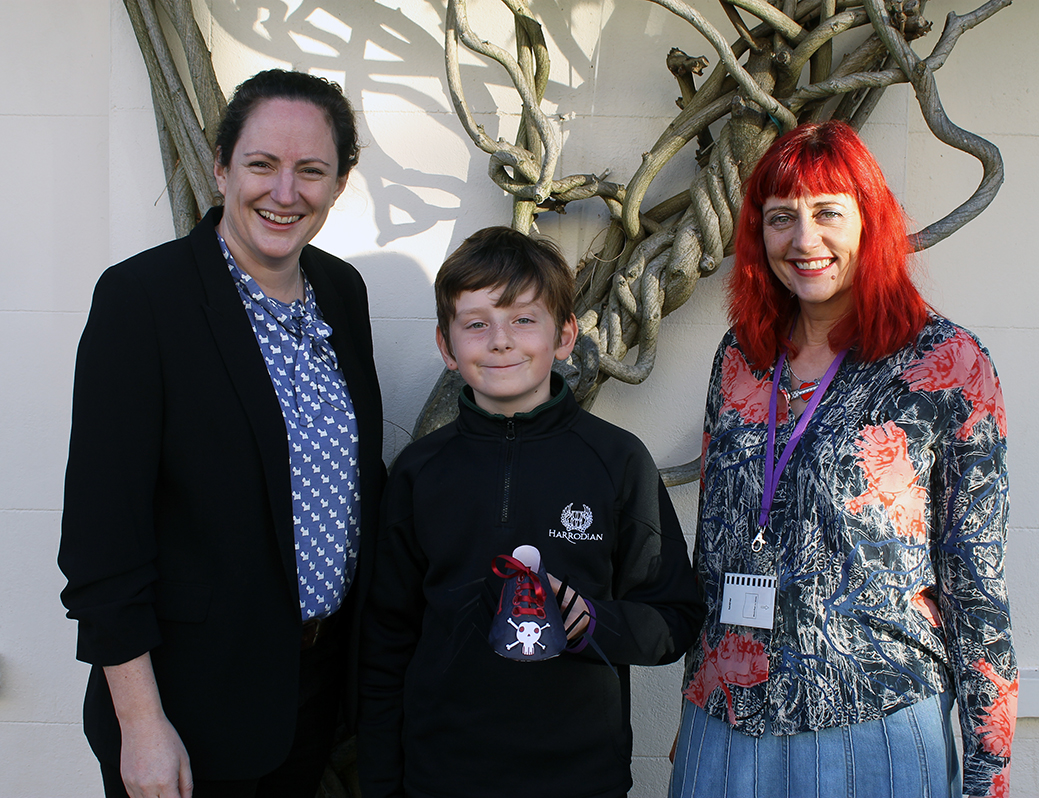 Whether it's trips to exhibitions and galleries, visits to the school by practising artists or diverse challenges and competitions, Art Department events have long been important ingredients in Harrodian culture at every age group level as this autumn's activities illustrate.
This week saw the climax of the annual Prep House competition to design a shoe. Pupils are given the template of a shoe which they cut out and then design and make to their own special tastes and specifications. The winner – a brilliant and thoroughly makeable spider shoe created by Theo of 10 CEA – was selected by Lana Jones of the London College of Fashion (top right, shown with Theo and Head of Art Laura Caldecott, left). His winning design (above) won Theo points for Thames House and sweet treats for himself.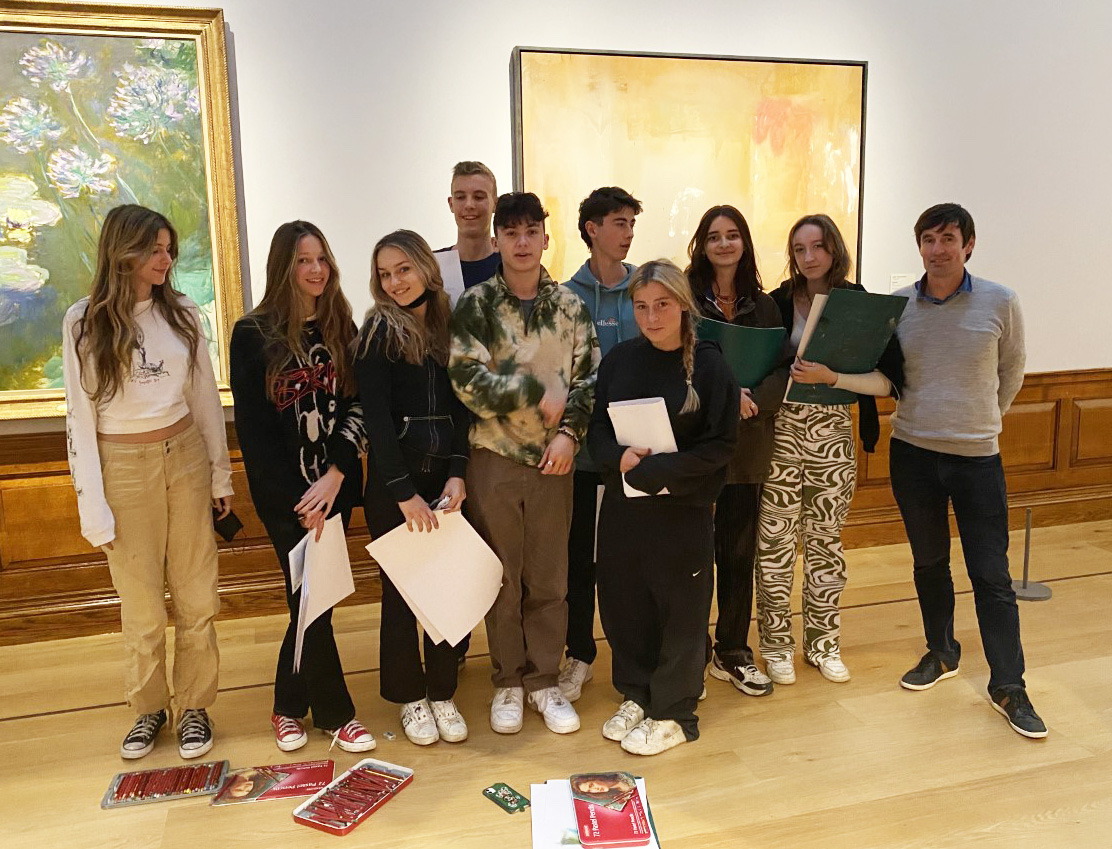 Meanwhile, Lower Sixth A Level students were busy embarking on the Art Department's first post-pandemic outing. They visited the Dulwich Picture Gallery to view an exhibition by painter Helen Frankenthaler, an artist whose work linked in beautifully with the group's current investigations of Abstract Expressionism.  'It is so refreshing to see students back in a gallery environment, creating sketches, taking photographs and discussing the artworks first hand,' says their teacher Mr Rob Parker. 'Since the exhibition, they have been using their sketches and their experience of the show to make work which responds to Frankenthaler's art.'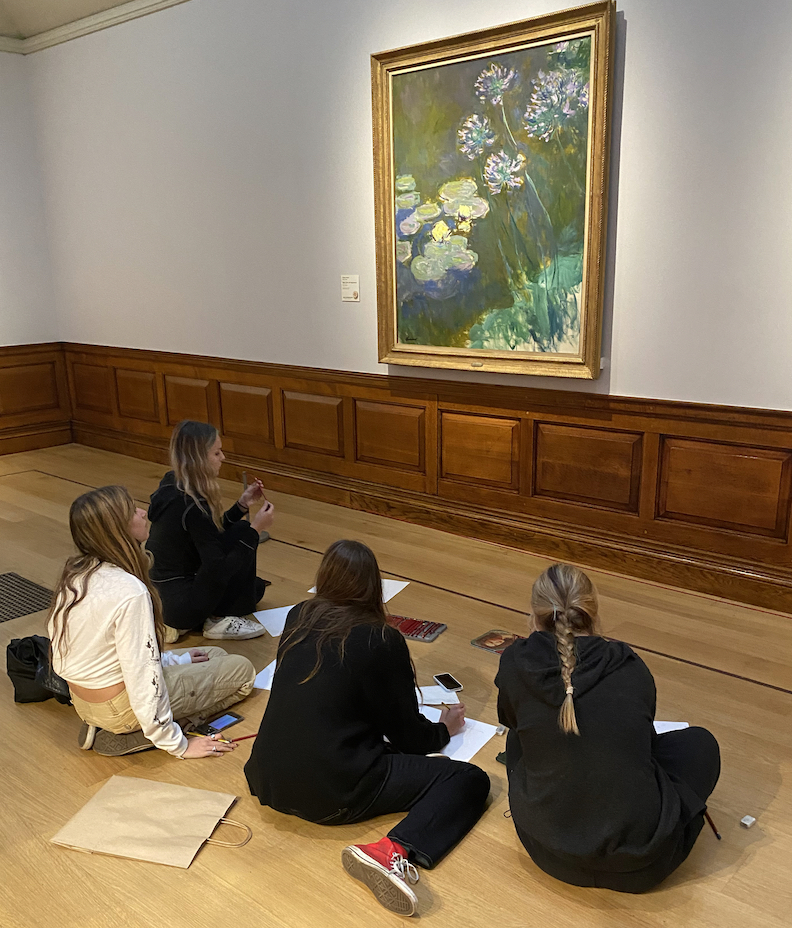 Lower and Upper Sixth A Level students came together for a Life Drawing workshop led by painter and teacher John Close on 20th November in the Theatre.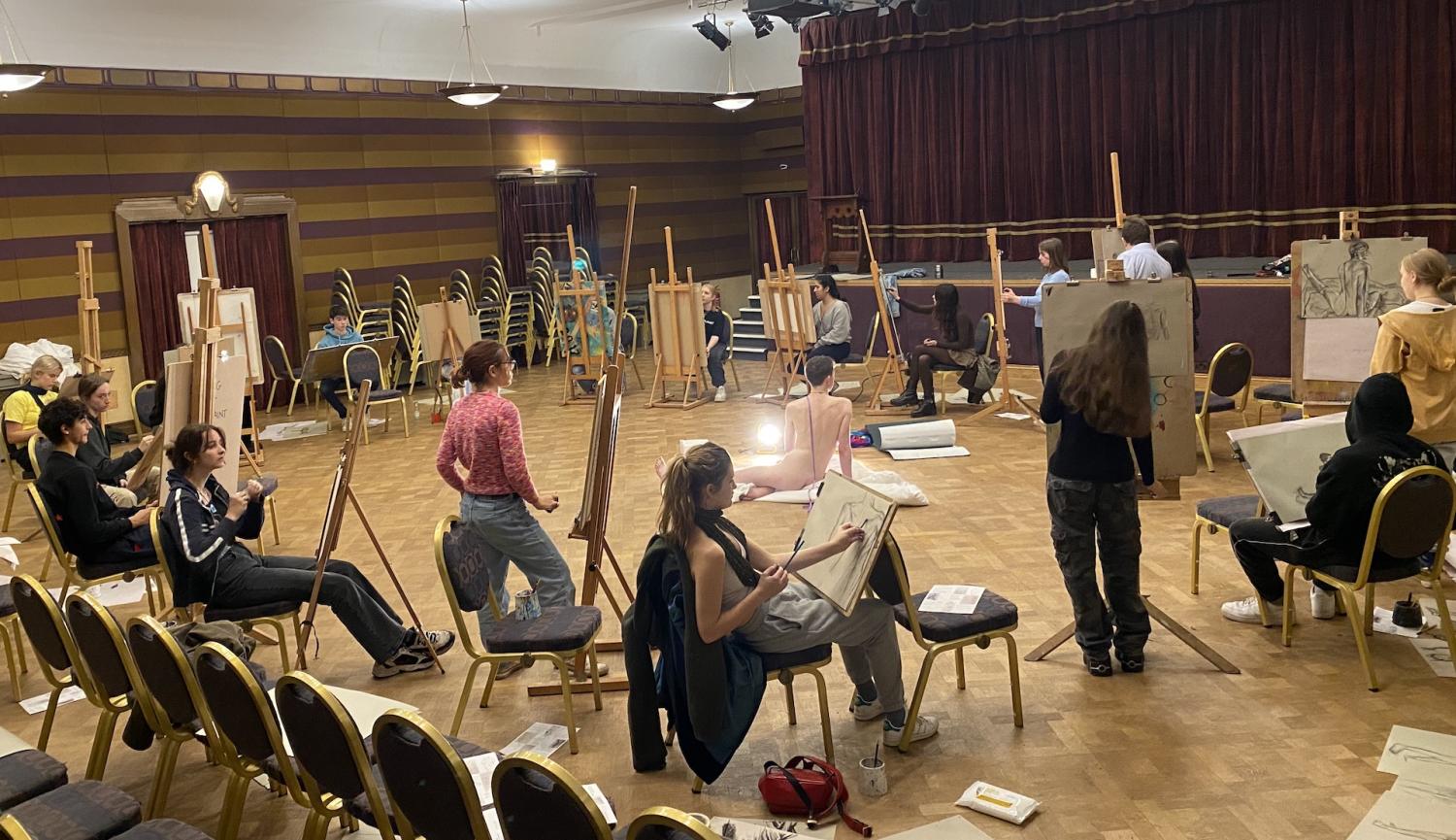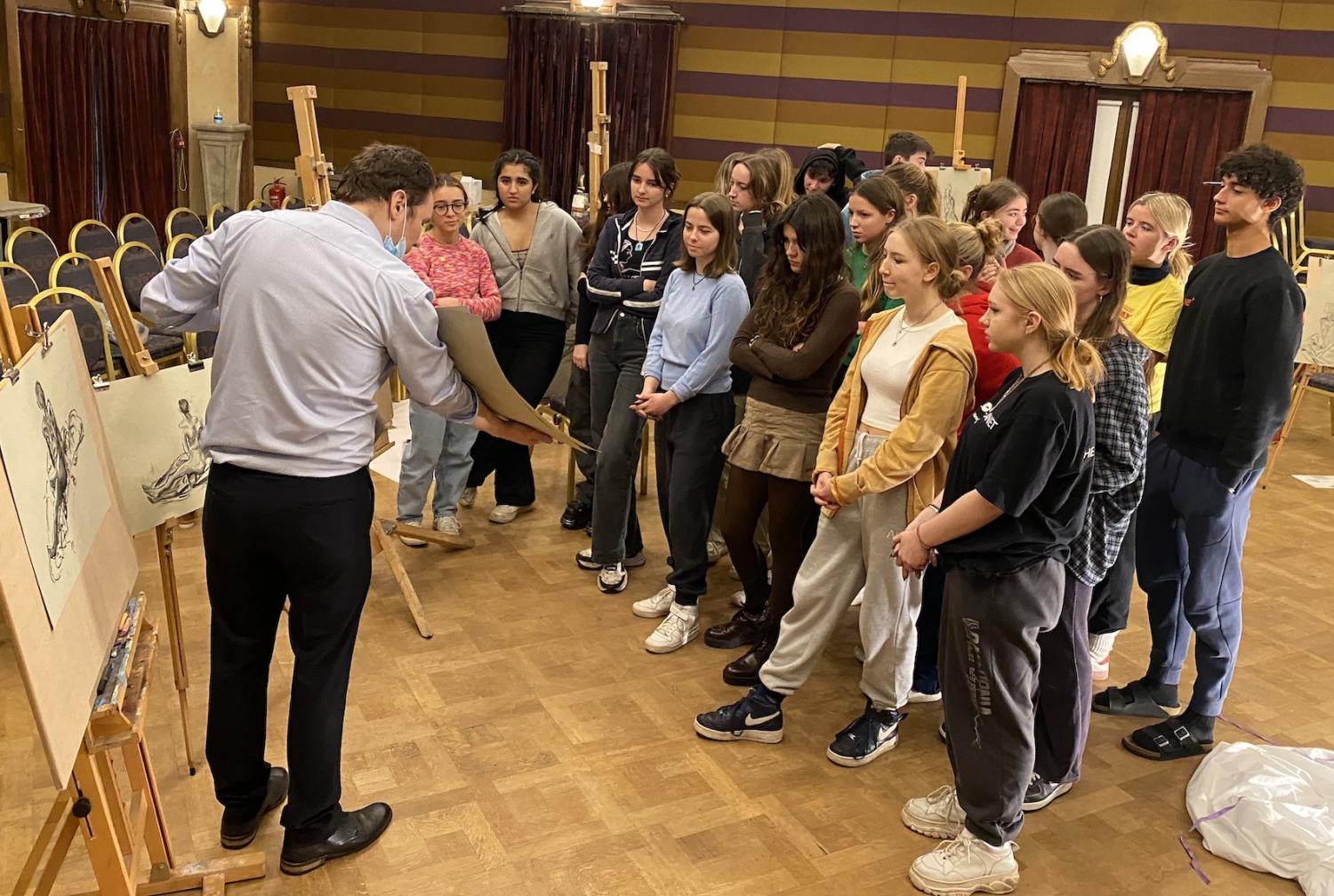 'John Close is a brilliant teacher,' says Harrodian Head of Art, Laura Caldecott. 'The workshop gave students opportunity to build on their observational skills and to add more of that essential ingredient to their portfolios.'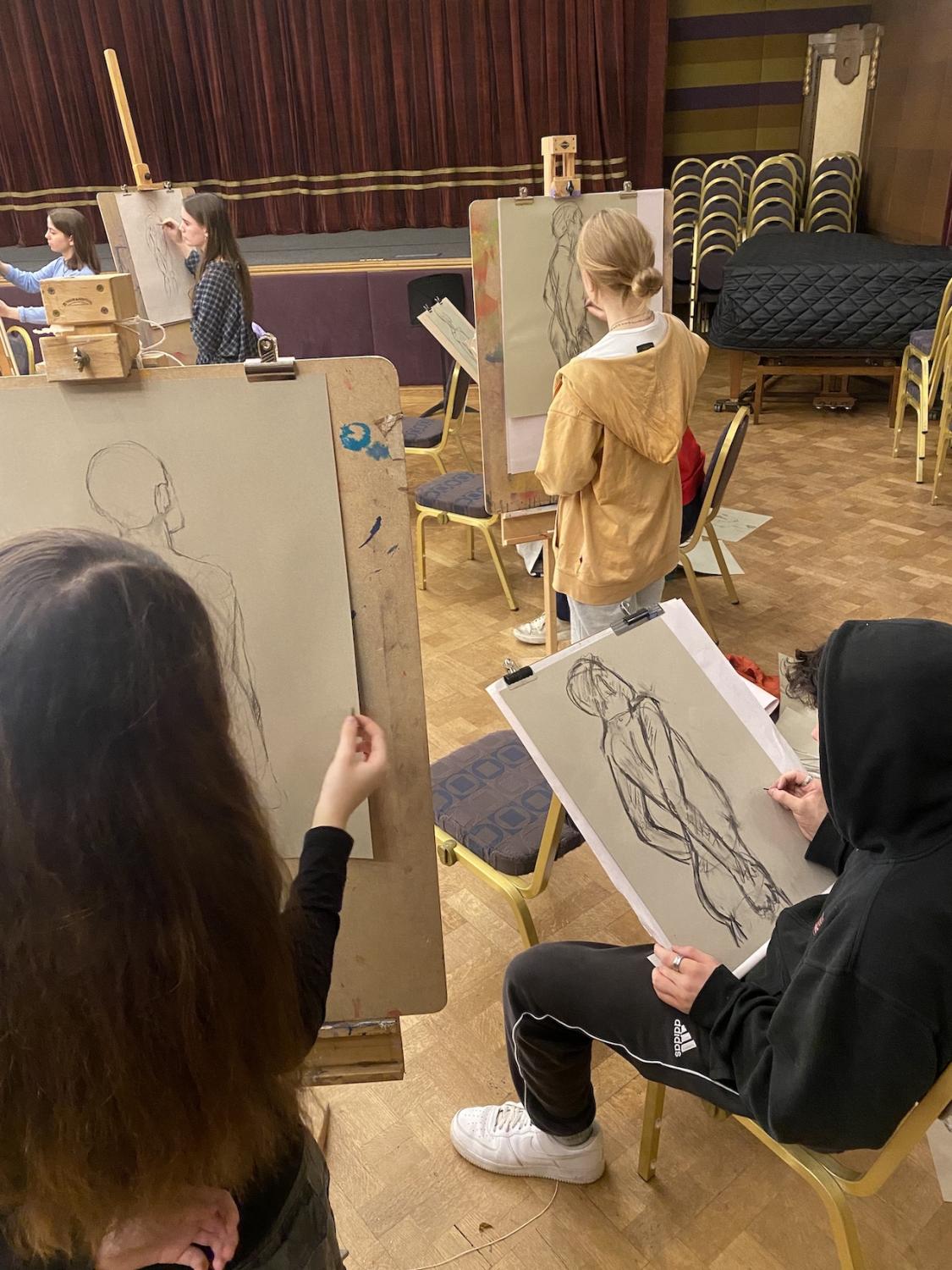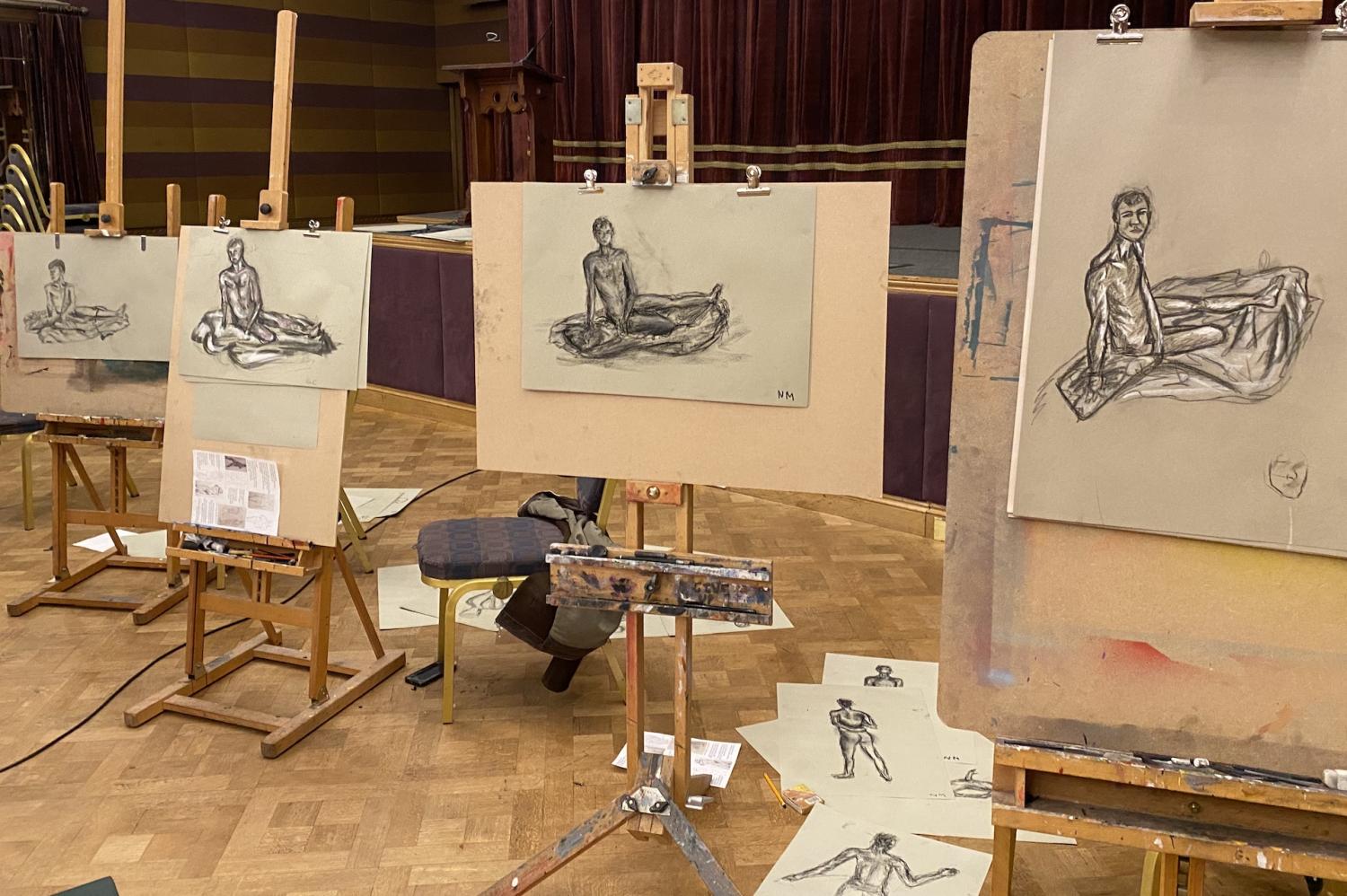 ---