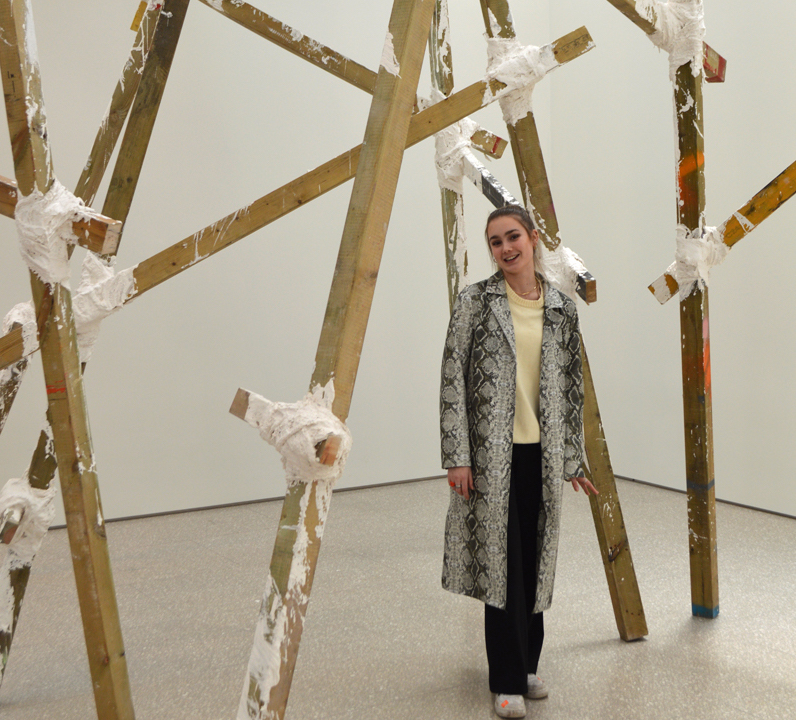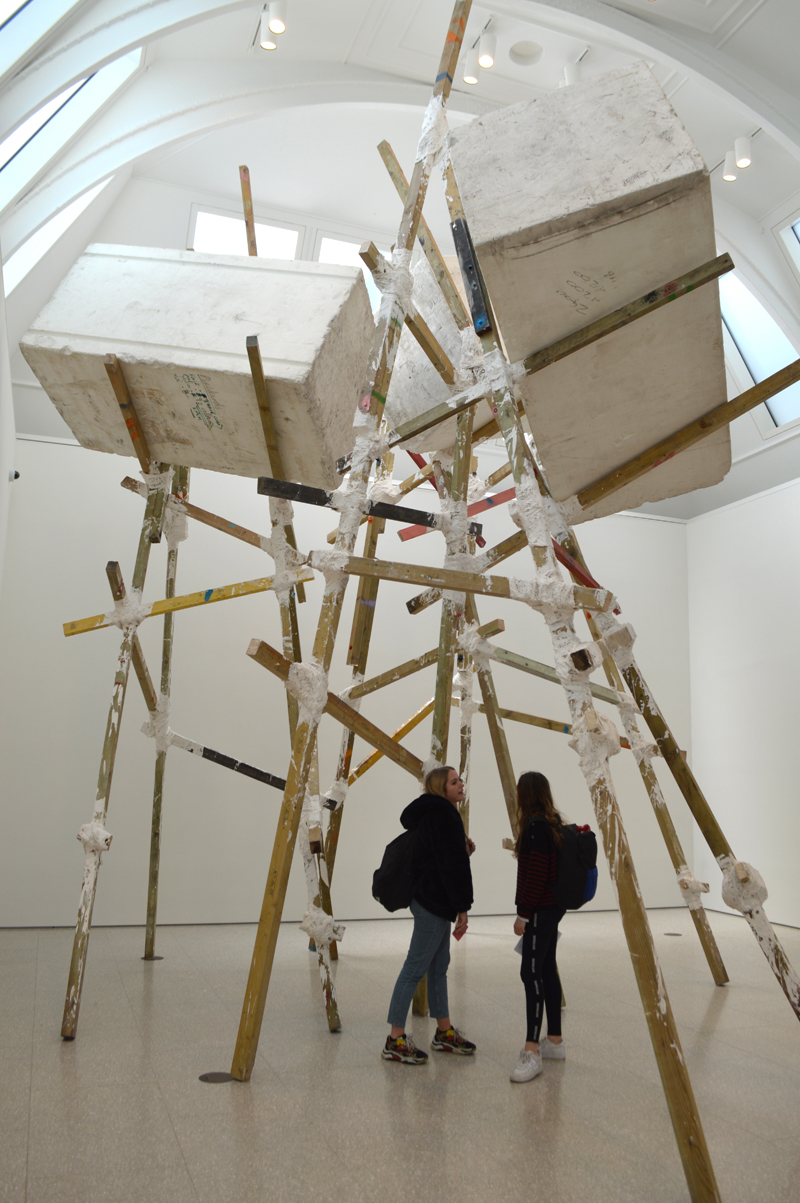 Sixth Form art students embarked on a trip to the Royal Academy where they took in two very different shows, Cul de Sac by sculptor Phyllida Barlow and Life Death Rebirth which brought together video artist, Bill Viola and Michelangelo.
They were impressed both by the scale and the originality of Phyllida Barlow's one-woman exhibition. Her towering and often colourful structures made of building materials such as plaster, cardboard and cement have an epic quality.  Students also visited an intriguing RA show that brought together large scale video installations by Bill Viola and the small Michelangelo drawings that had inspired them when Viola saw them in the Queen's Collection at Windsor Castle.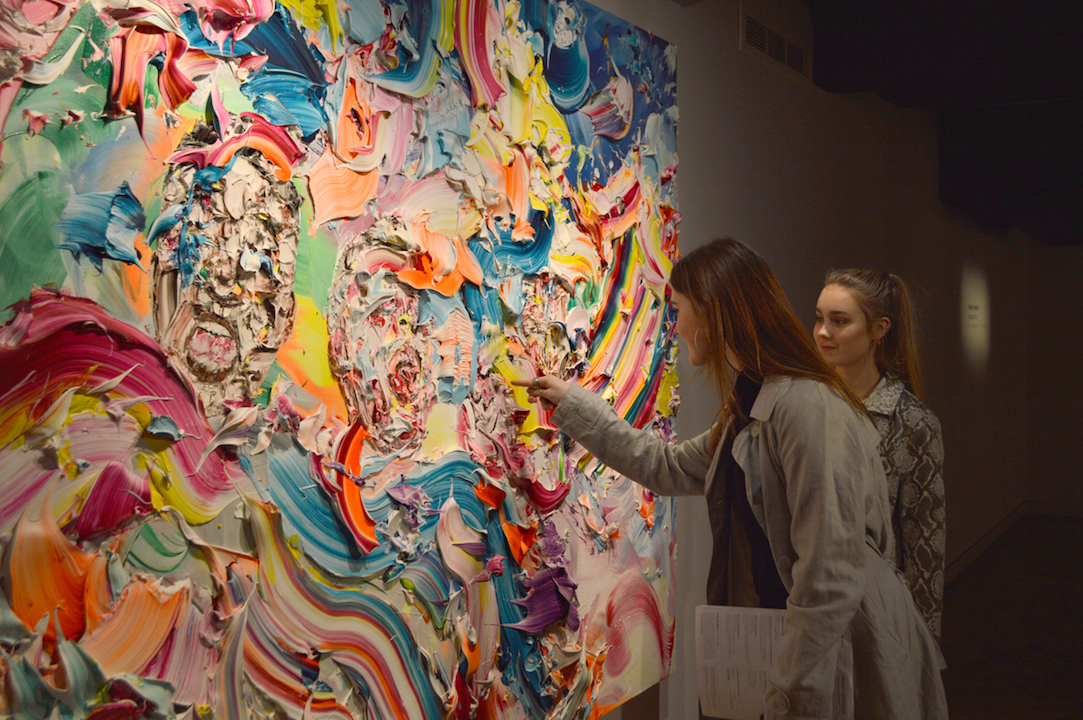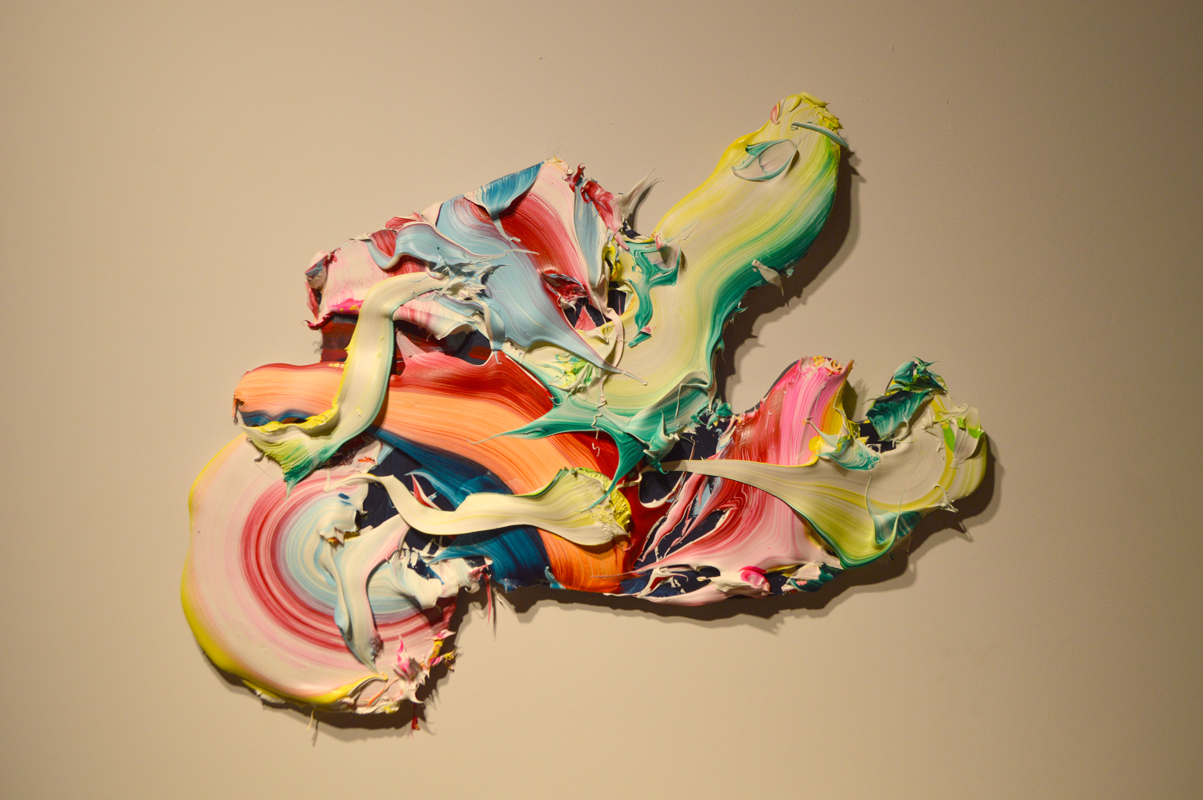 On the way home, students also found time to pop into the Unit London gallery where they were impressed by the sensuous, sculpted ice-creamy 'impasto' effects achieved by self-taught painter Yann Houri.