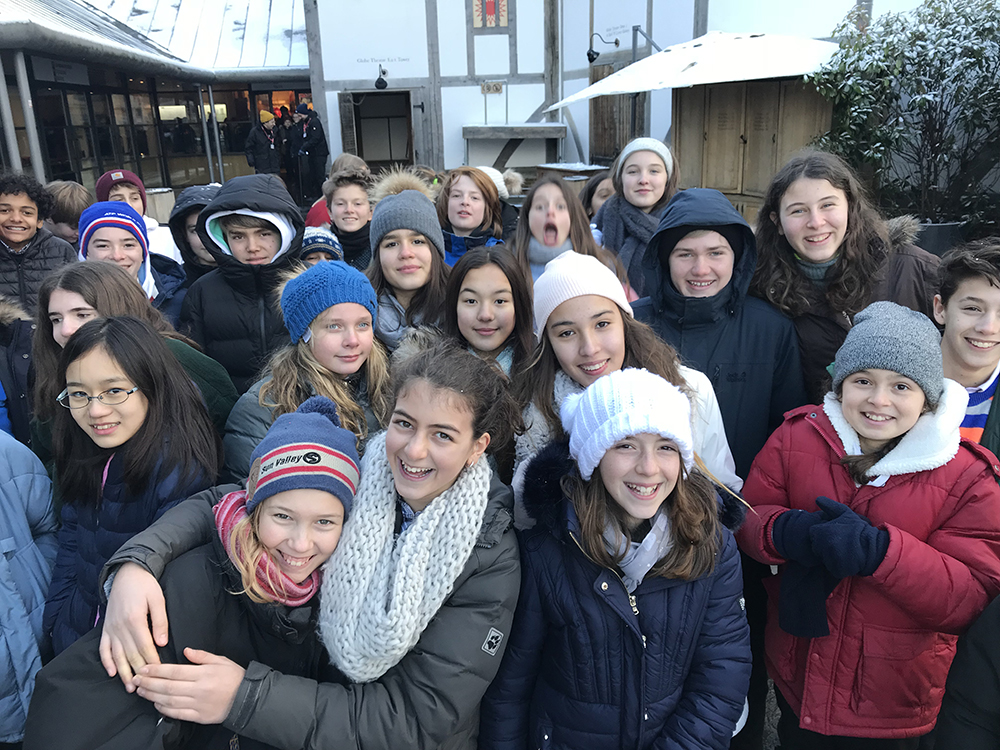 The 12s and teachers, unafraid of the so called 'Beast from the East' and determined not to miss out on Much Ado About Nothing, bussed East across London in the gathering snow. Despite the sub-zero temperatures the group enjoyed the afternoon, which proved to be unlike any other theatre trip. From our excellent seats, in the middle and upper circles, we looked down through swirling flakes of snow, sometimes barely making out the brightly-clad actors.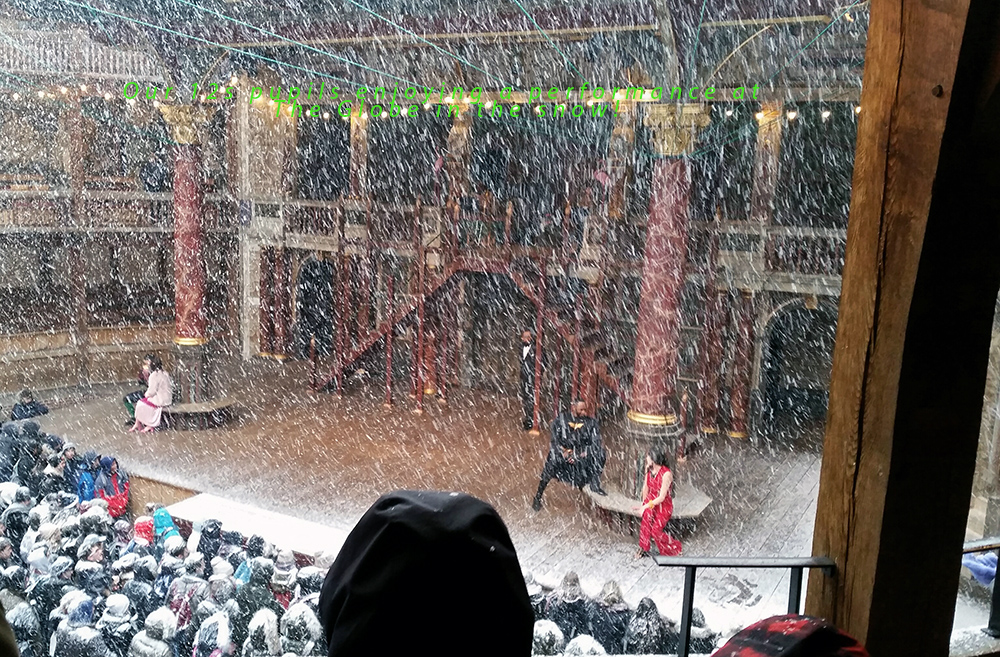 Presumably, there were times when Shakespeare had to do it this way! Anyway, the general consensus among the year group was that the actors did extremely well to fight off the cold and keep the play ticking. This Playing Shakespeare with Deutsche Bank production was adapted with young people in mind and our pupils enjoyed the 90-minute version; it was encouraging to overhear them preempting lines and appreciating the jokes. The next day each class spent time discussing the way the play was staged, with most appreciating the contemporary setting and modern twists. Many pupils remarked upon how well the deception of Benedick was handled. 
There were only a few complaints of cold toes and the 12s faced the conditions admirably. It was great for all of us to see them enjoying Shakespeare in production. Thanks to Sarah Bennett (KS3 coordinator) for her seamless organisation of this excursion.