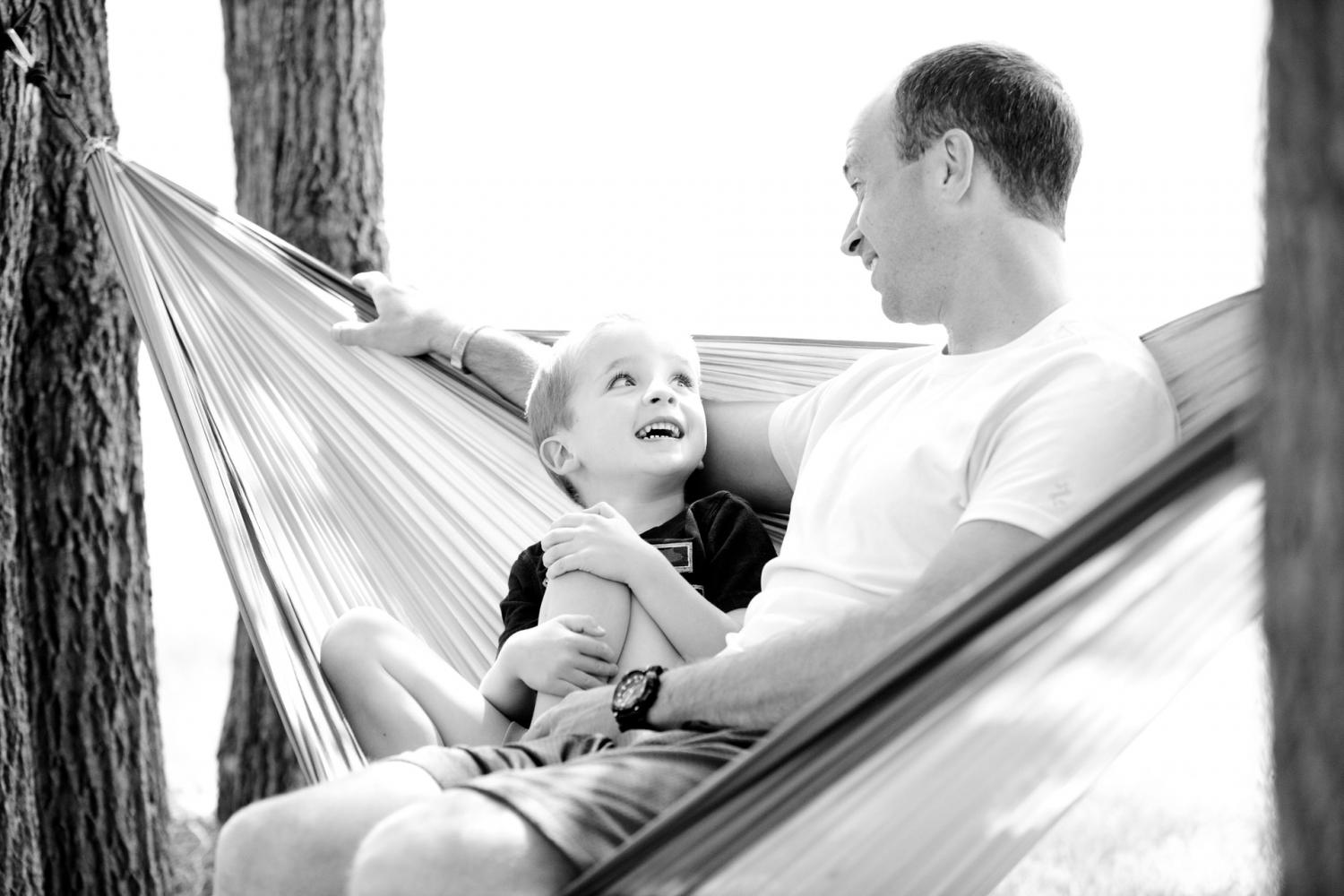 There's no point in pretending we're perfect parents, says Andy Woodward. If we admit our weaknesses, children are more likely to listen to our advice.
The year was 2004. Britney topped the charts, Iraq was going badly, and I had just qualified as a teacher. Setting out on this worthy path (and not yet at Harrodian), I remember being given some very good advice from those a bit longer in the tooth as well as some that has, alas, aged less well. For example, during my first term, an older member of staff once took me aside with a look of great concern. It would seem she had heard me apologise to a class… and clearly now believed it her responsibility to now save me from myself. 'Never,' she said to me, with the conviction of one imparting a definitive life lesson, 'Never admit to them that you're wrong.' And then, as an afterthought, 'in fact, never show a weakness.'
There are fundamental issues in the 'pretend to be perfect' approach. The most pressing was that I knew myself, indeed still do, to be very far from perfect
Now, as a motto, I would place that alongside other toxic aphorisms such as 'don't smile before Christmas' and 'you don't want them to like you', as if any of us don't learn better from someone who seems to value us and who might even make the process (whisper this now) fun. I appreciate that this colleague wished to help me - and it probably didn't help that I still looked about 14 years old - but, aside from the dubious value of talking about a generally agreeable bunch of teenagers as if they were hungry velociraptors, there are some fundamental issues in the 'pretend to be perfect' approach. The most pressing of these was that I knew myself, indeed still do, to be very far from perfect. And it was my distinct suspicion that the pupils would soon work this out for themselves. If, therefore, I followed papal precedent and declared myself infallible, my class would soon clock me as either a liar or foolishly unaware of my own mistakes, and thus unlikely to improve upon them.
In teaching, I'm happy to report such views have since become less prevalent. An increased focus on safeguarding, mental health and pastoral responsibility in schools has largely seen off a mode of thinking assuming that teachers are mere academic instructors, their parameters defined solely by the exam syllabus. Indeed, at Harrodian we have embraced the notion that staff themselves, with their rich wealth of life experience, are often our greatest resource for showing what real-life resilience or the willingness to learn from setbacks (and, yes, mistakes) actually look like. I have, for example, seen wonderful assemblies here from teachers reliving their near-death experiences, the terror of tumour diagnosis or their experiences of bullying, both as perpetrator and victim. These are the presentations that, if you ask years later, pupils most remember, and most remember having learned from, having seen in them their teachers revealed as actual, complex humans.
Harrodian has embraced the notion that our staff are often our greatest resource for showing what learning from mistakes looks like 
Moving on, recent years have seen me take on another new job – that of parent. And I have found it curious how this 'profession' seems full of adults still unwilling to admit their shortcomings before others. This goes for the competitive need we have to present ourselves to parenting peers as having achieved full and unrealistic mastery of our kids' learning, diet, and behaviour, but also for our tendency to masquerade before our own children as an irreproachable super-parent; wise, all-knowing, sorted, good… a worthy cause of playground boasting on their part. It's understandable but, just as when pretending we are without flaw or foible in the classroom, this dream will puncture on the simple fact of our reality. How much better then to admit it from the start, to commit nonetheless to doing our best and to make clear that our children can rely always on our love and the integrity of our best intentions, rather than on the perfection of our performance?
How much better to make it clear that our children can rely always on our love and best intentions rather than the perfection of our performance?
It matters, because parents, whether we like it or not, are the key role models in a child's life. Our kids will, despite all protestations, most likely mirror our values, prejudices and behaviours. Sure enough, most realise we can't meaningfully tell them not to drink too much as we top up a third large glass of wine in front of them, or to pursue a healthy work/life balance following six consecutive days when they haven't seen us due to office commitments. But likewise, we can't ask our children to acknowledge and learn from their mistakes or misjudgements if they have never seen us admit to ours or say sorry… just as we can't ask them to be self-aware and proactive about their mental health if we ourselves pretend never to have experienced panic, despair or body image issues. There is a balance here, as conversations with and about them shouldn't become merely conversations about us. But it's helpful for young people to know their parents have navigated life's difficult paths ahead of them - indeed to know that we're still on that path - and can therefore assure them of their normalcy in the ups and downs they experience, while offering earned expertise.
We can't ask our children to be proactive about their mental health if we pretend never to have experienced panic, despair or body image issues
Secondly, it matters because I'm afraid we will indeed sometimes get it wrong. Parenting is something learned on the job and, given our emotional baggage and the fact it often has to happen when we're tired or distracted, we make bad calls. This can be concealed from young children if we wish. We can convince them that we were always in the right, and that any conflict or upset is all down to them. But, aside from the unfairness inherent in that, the illusion won't last for long. Our kids live with us, so will see our worst alongside our best, just as we will see theirs (and, lest I'm misunderstood, please know it's our job to hold them to account for it!). I'm sure one cause of the fractious relationships that can develop between parents and teens is the disappointment of these newly sentient young adults at seeing their parents topple from carefully-constructed pedestals, as they find their erstwhile heroes in fact to be more disgruntled than discerning under the pressure of difficult new dynamics. Better, surely, to have long-since established a context of 'We love you, we're trying our best in raising you, and we'll mess it up sometimes, just like you… although probably a bit less often than you as we're 30 years more experienced and a bit more hormonally balanced. Now, what's our next challenge?'.
Nobody's perfect - parents, teachers, humans... And perhaps, if we accept that and stop pretending otherwise, the kids may prove happier to accept we have a lot to teach them about life, flaws and all.
Our kids live with us, so will see our worst alongside our best, just as we will see theirs
Please feel free to provide feedback to awoodward@harrodian.com