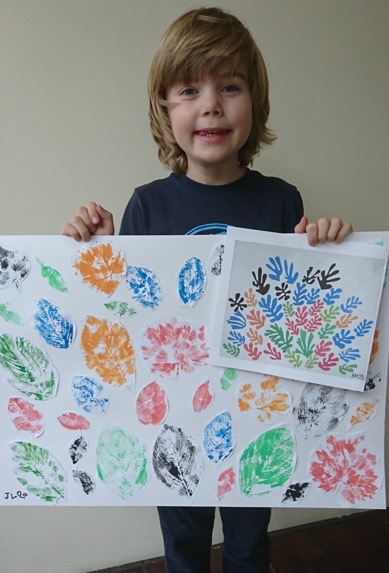 Head of Pre-Prep Ms Horan is delighted that some pupils have still been able to engage in Pre-Prep's annual Art Week from their homes.
While our school site is closed, engaging in the visual arts seems more important than ever. Ms Horan has continued to support this annual art event, regardless of the limitations, and is pleased to see the enthusiastic response and resulting artwork.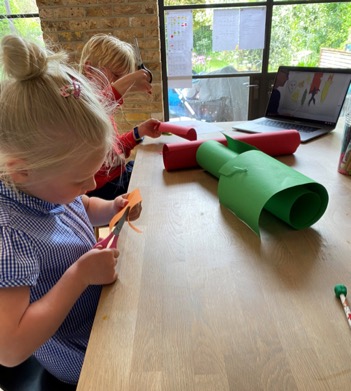 Pupils in Reception have been focussing on the art of Matisse, looking in particular at his simple line portraits and his bright and colourful collages. They were then set a challenge to create their own portraits and collages in the style of Matisse.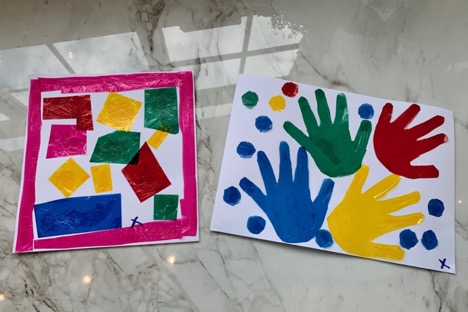 Harrodian parent and actor, writer, producer and film director, Mr Stanley Tucci, made a special video all about Matisse which he shared on Reception's google classroom.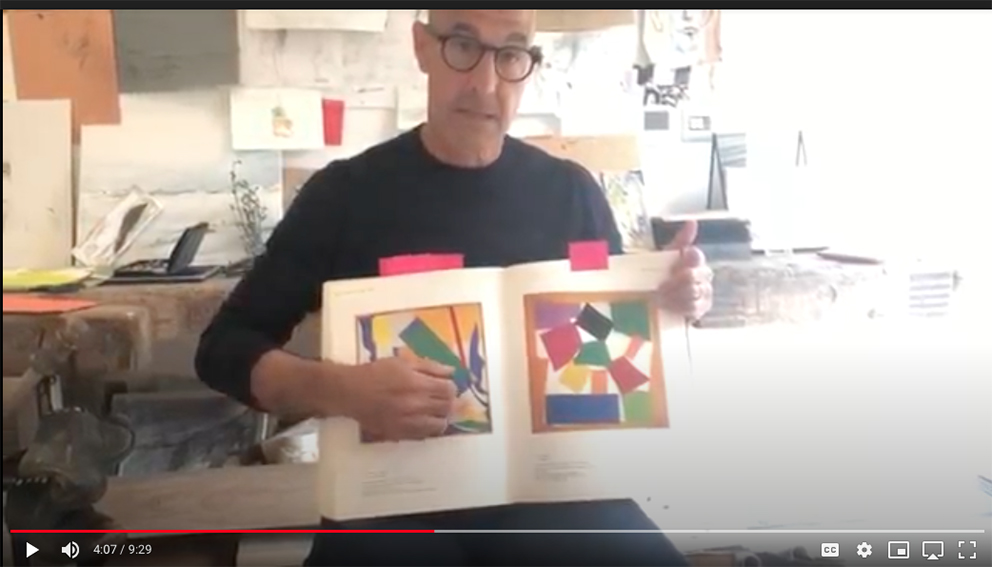 In the video, filmed from his home art studio, he shows the children Matisse paintings from a large art book and explains how the artist's style changed so much over the course of his lifetime. Mr Tucci is then filmed putting together his own Matisse-inspired collage, giving the children guidance to help them create their own.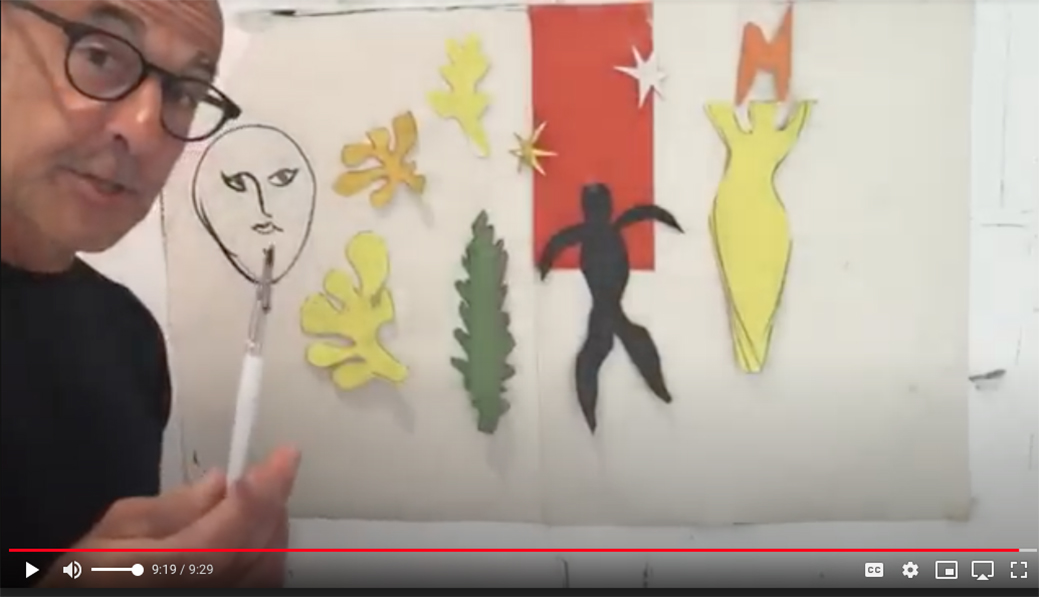 Mr Tucci's five-year old son also produced some wonderful Matisse-inspired artwork - a series of five simple line portraits of his family in black paint. Here is the portrait that he painted of his father: 
To view a gallery of Reception's Matisse-inspired artwork
Meanwhile in PP1, the children have been creating their own self-portraits in the style of Frida Kahlo, like this one painted by Sophia (PP1LBA):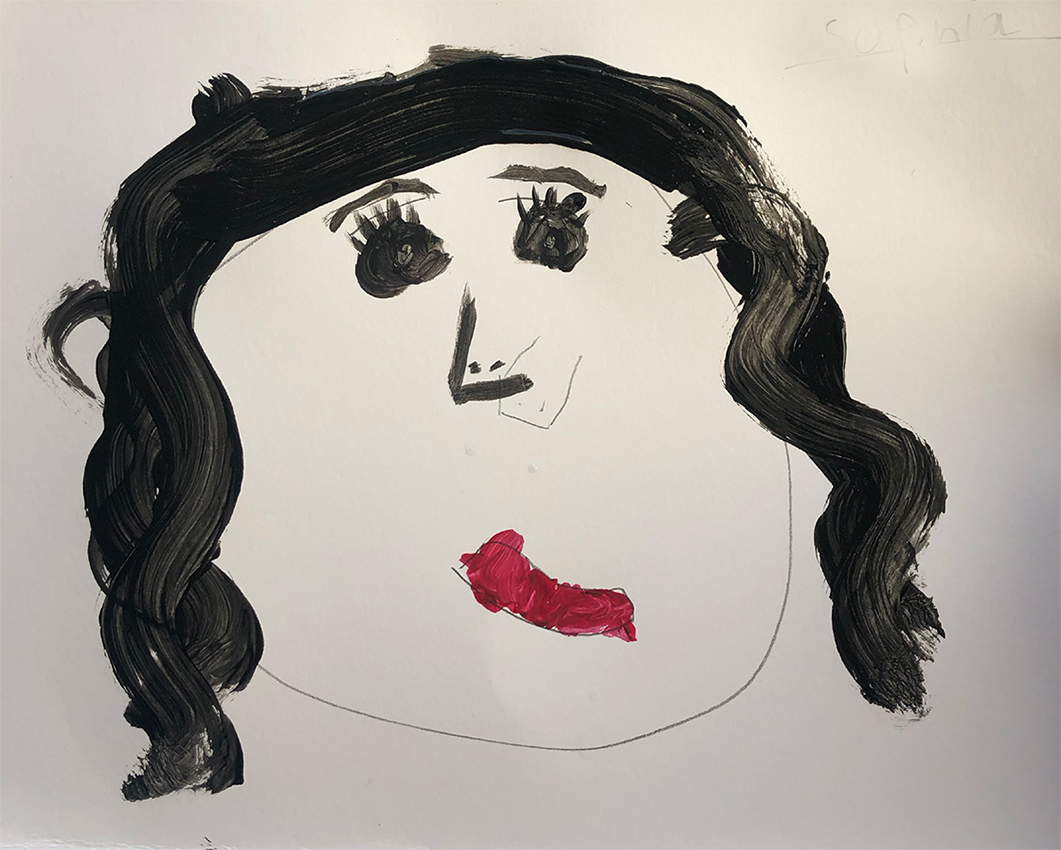 Making ocean habitats in PP2, like this one below, has been a cross-curricular art and design project with a focus on science: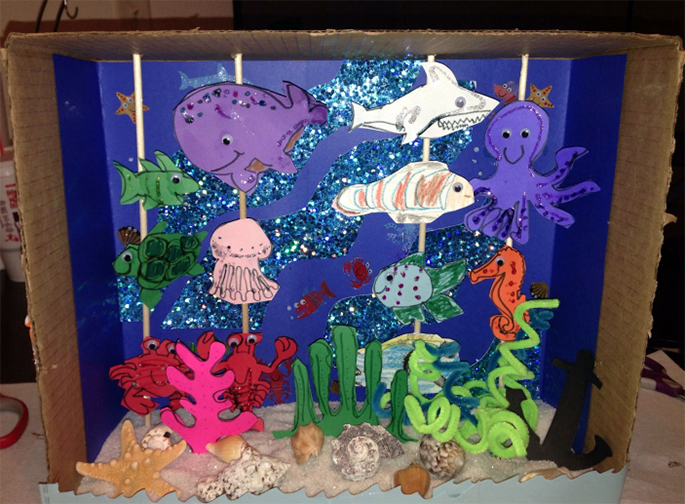 Our PP3 pupils have created some beautiful still life paintings of flowers: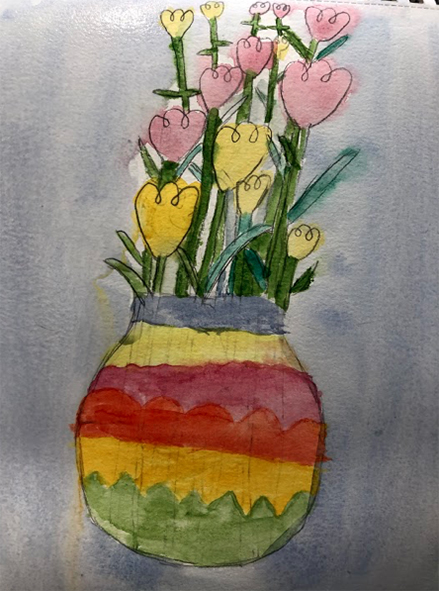 Florence (PP3RNA)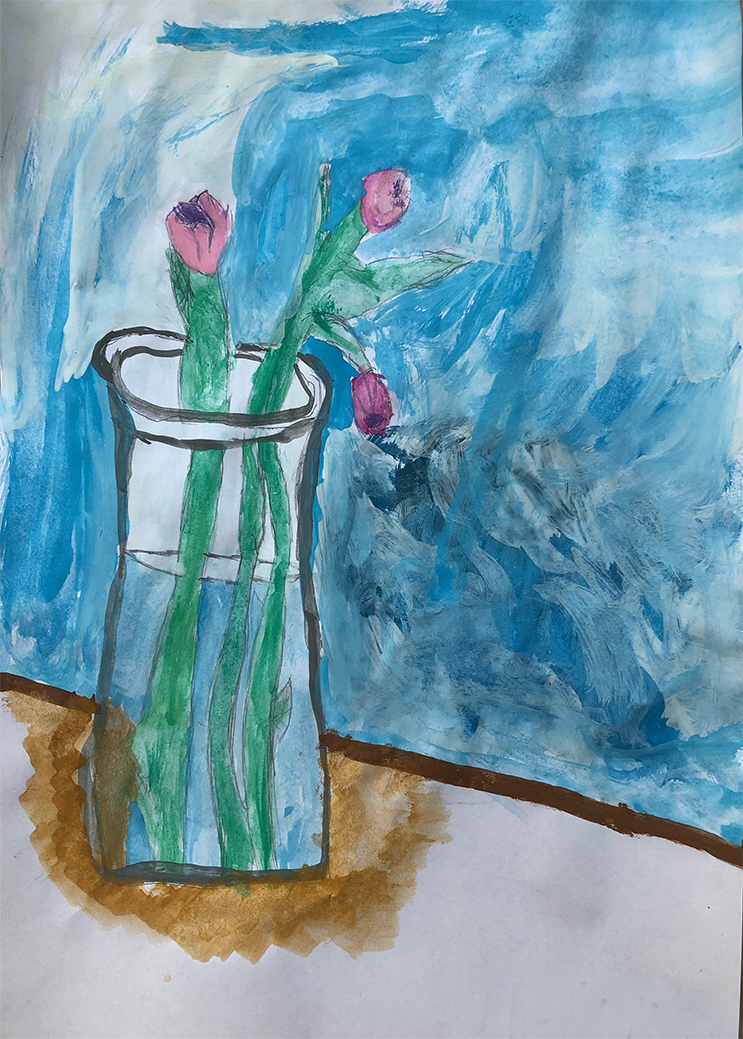 Emma (PP3KHO)
As part of Art Week, PP3 looked at the work of American artist Georgia O'Keeffe and were asked to draw, colour (paints, pastels or pencils) a shell, building (skyscraper) or flower in her style.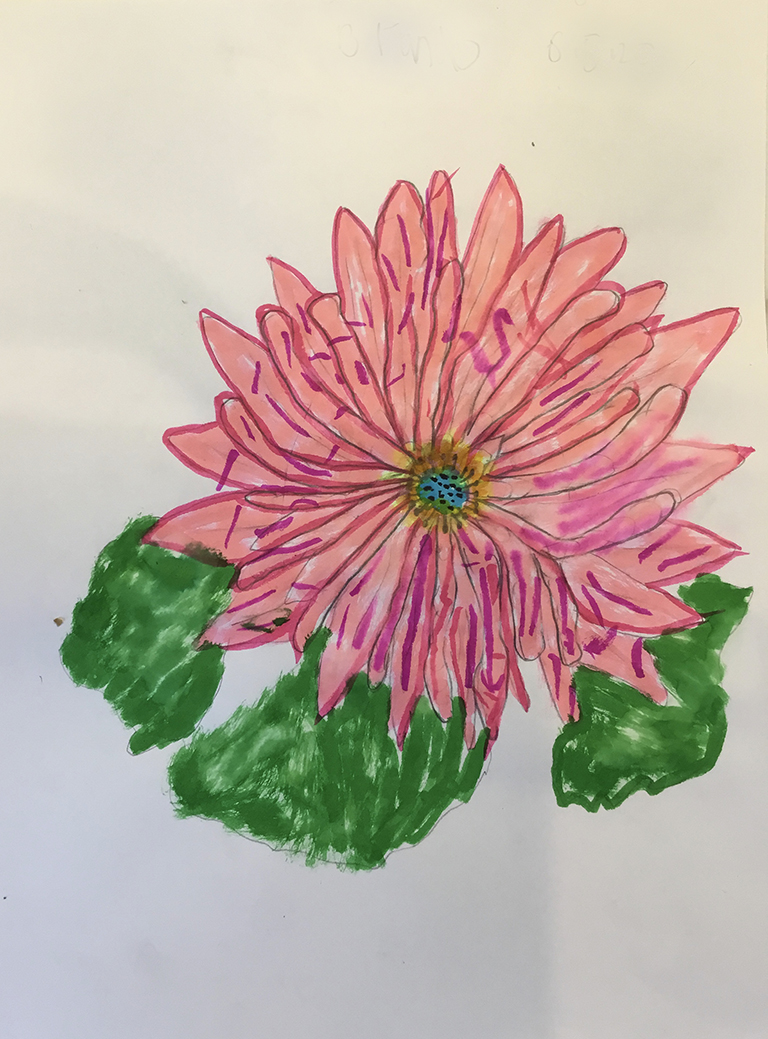 Brando (PP3RNA)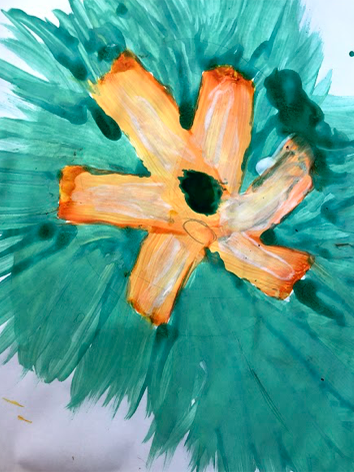 Dexter (PP3KHO) 
To view a gallery of PP3's artwork
Well done to Pre-Prep pupils for all their artistic endeavours over the course of this term and for sharing their work with their teachers, it really does brighten their day! And a big thank you to parents for all their help and support at home.