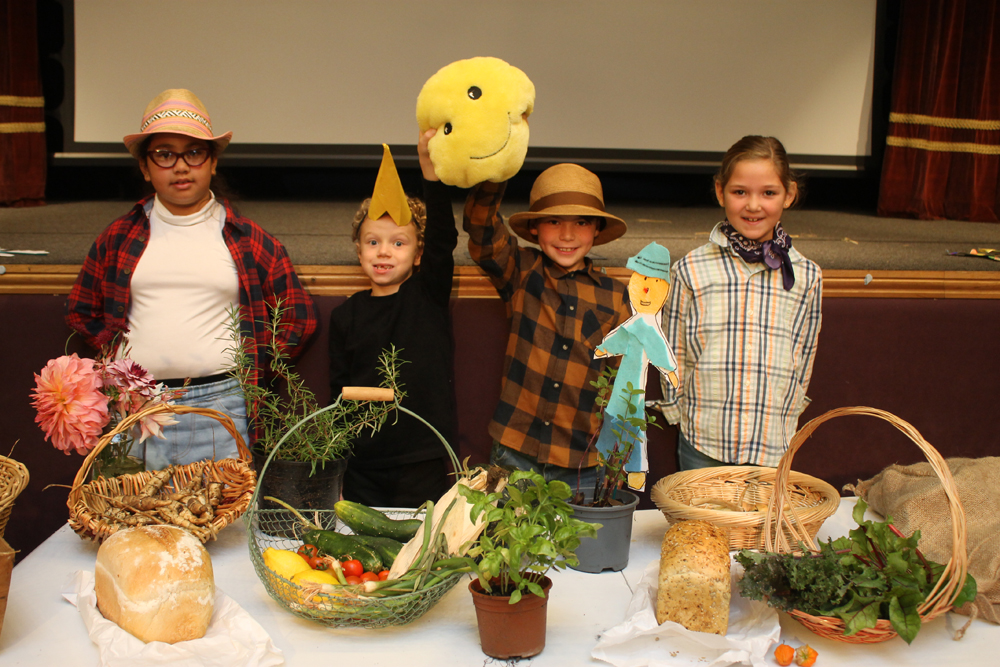 Before the break for half-term, we celebrated one of my favourite times of year - Harvest Festival and the arrival of autumn. Thinking back, I am impressed by the number of activities and events that have already taken place this term and I am proud to see how much the children have achieved in under just six weeks say Ms Horan.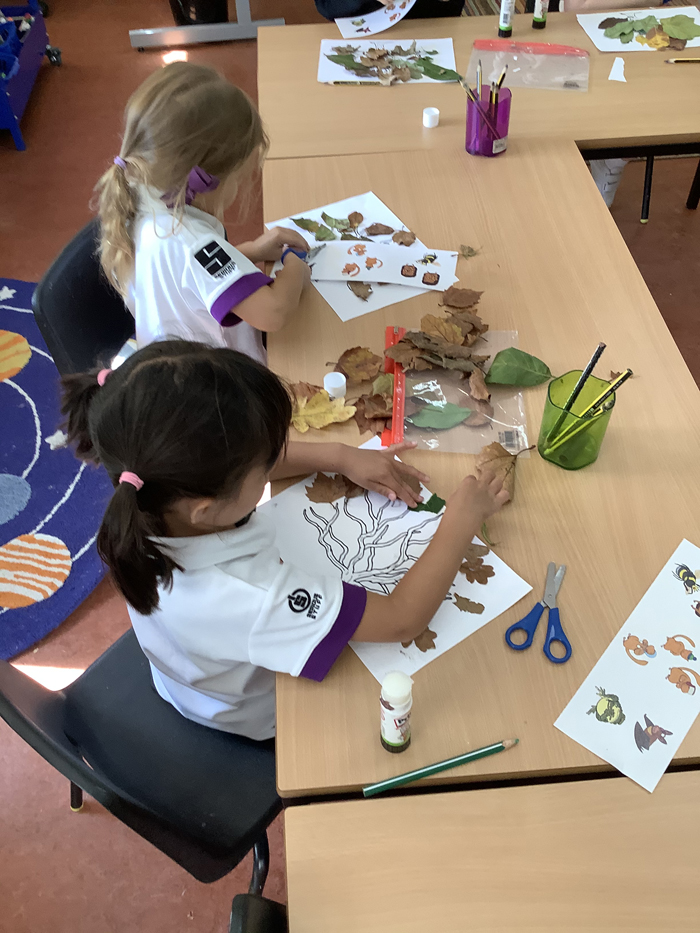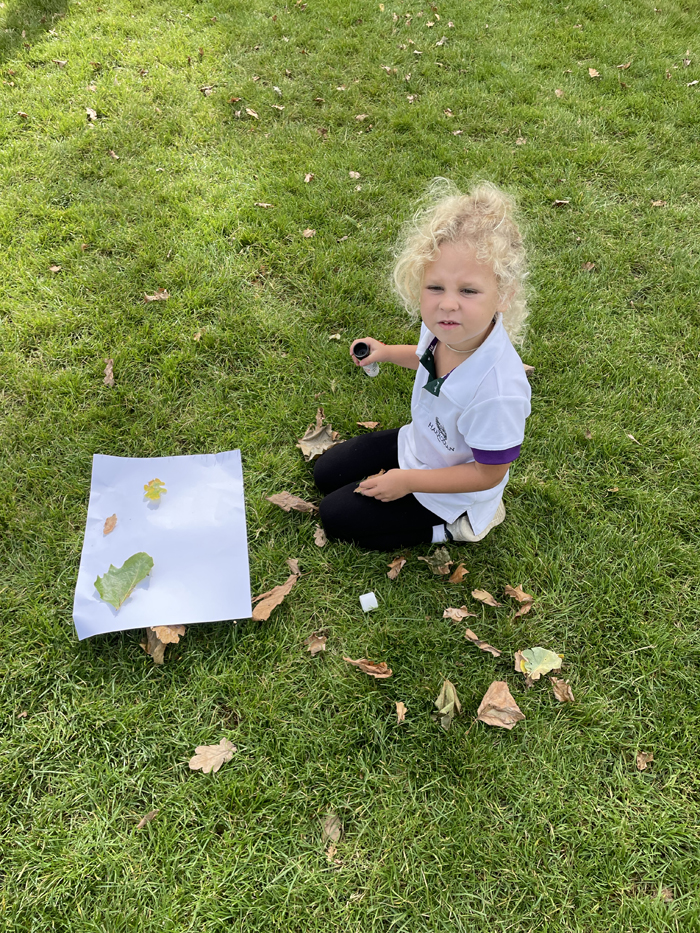 Our new Reception children have settled in amazingly well and seem very at home in their new surroundings. They enjoyed participating in an 'All About Me' topic, brought in baby photos and made family trees. They listened to Goldilocks and the Three Bears, acted out a teddy bear picnic and made collages. The teachers made the most of the drier, warmer weather and taught some lessons outdoors. The children also used this time to collect leaves and twigs for their Stick Man artwork. They also started to learn about phonics, letter formation, the numbers 0-7 and enjoyed being read to by their PP3 reading buddies. 
For more Reception Class Photos
Pupils in PP1 took part in an architectural workshop where they worked in groups to build simple modular forms, 2D/3D shapes and a giant pyramid/tetra shape out of sticks and rubber bands. The workshop made learning about shape and number interactive and hands-on. As part of Black History Month, the children learnt about the hidden figures in the race to space - Dorothy Vaughan, Mary Jackson and Katherine Johnson - and created fact files for Marcus Rashford and Rosa Parks. They also prepared some facts to share as part of a special assembly on the topic.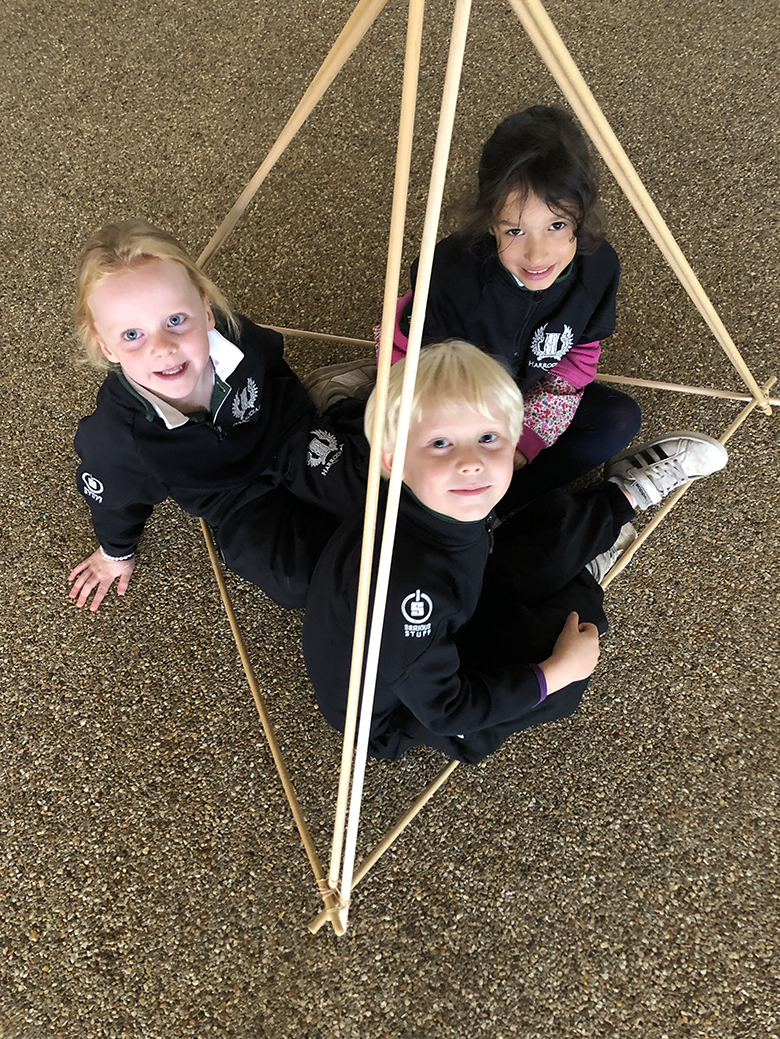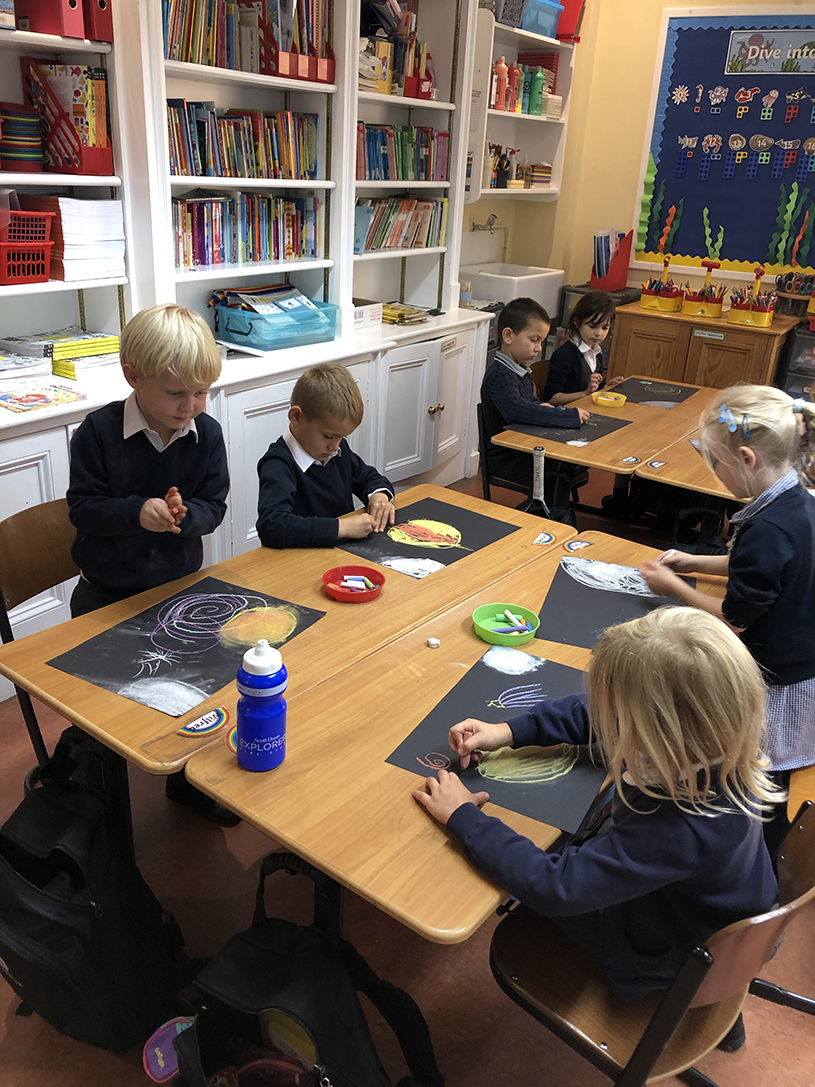 For more PP1 Class Photos
The PP2s enjoyed a fascinating workshop on The Great Fire of London - an event that supports their learning of History and brings it to life. Dressed in Tudor costumes and transported back to 1666, our pupils worked as bakers, candlemakers, barber surgeons, leather workers, chandlers, school students, perfumers, metal workers, seamstresses and weavers. In class they painted leaf pictures and wrote poems about autumn, made posters about themselves and their families, designed and created model houses out of cardboard boxes, learnt about growth in science and discussed the components of a happy and healthy friendship in PSHE.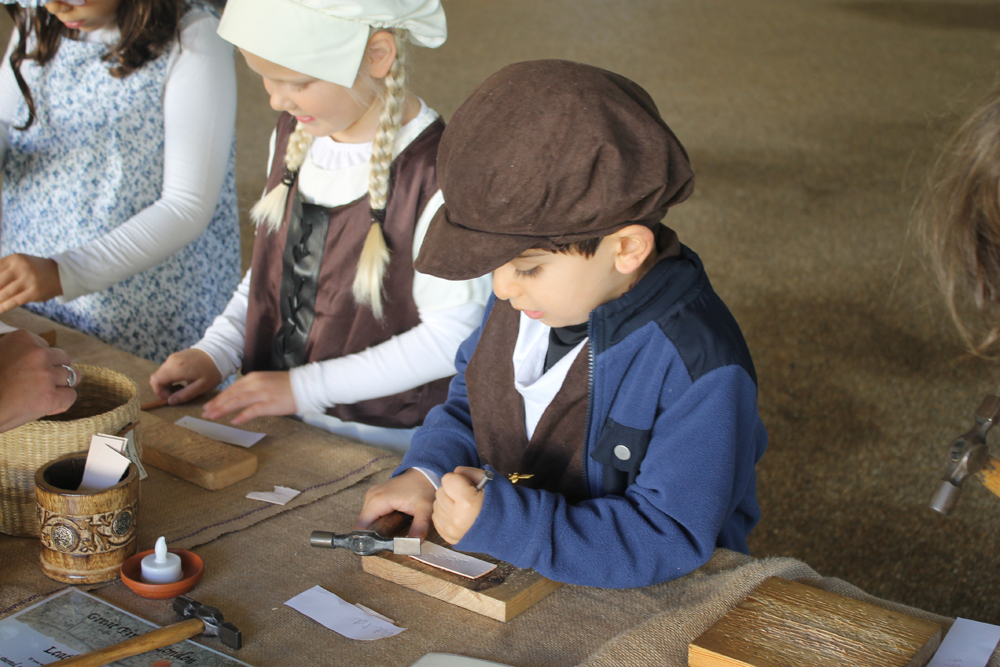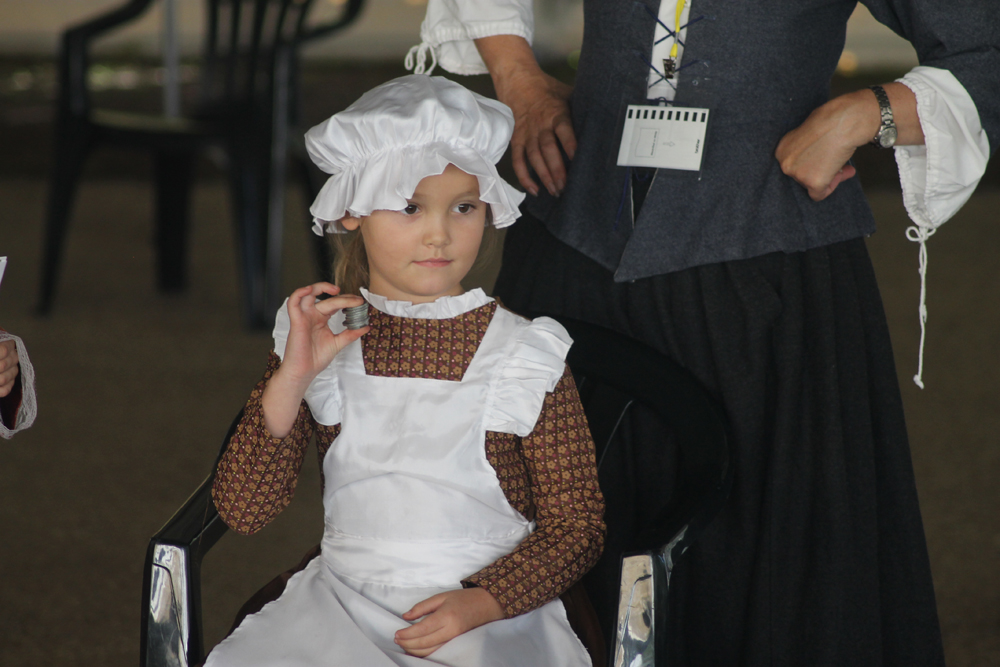 For more PP2 Class Photos
PP3 also participated in an architectural workshop where they learnt how to build a Viking longship. The afternoon integrated mathematics and history and the children built an amazing, life-sized longship out of sticks of varying sizes.  They learnt how strong a triangular based shape is, as well as learning the name for different 3-D shapes and the root of the word 'tripod'.  When they had finished their longship, they sat inside and played a rowing game until two children remained aboard. In Literacy the children have been reading Roald Dahl's George's Marvellous Medicine and in art they have been painting their own illustrations of the well-known story.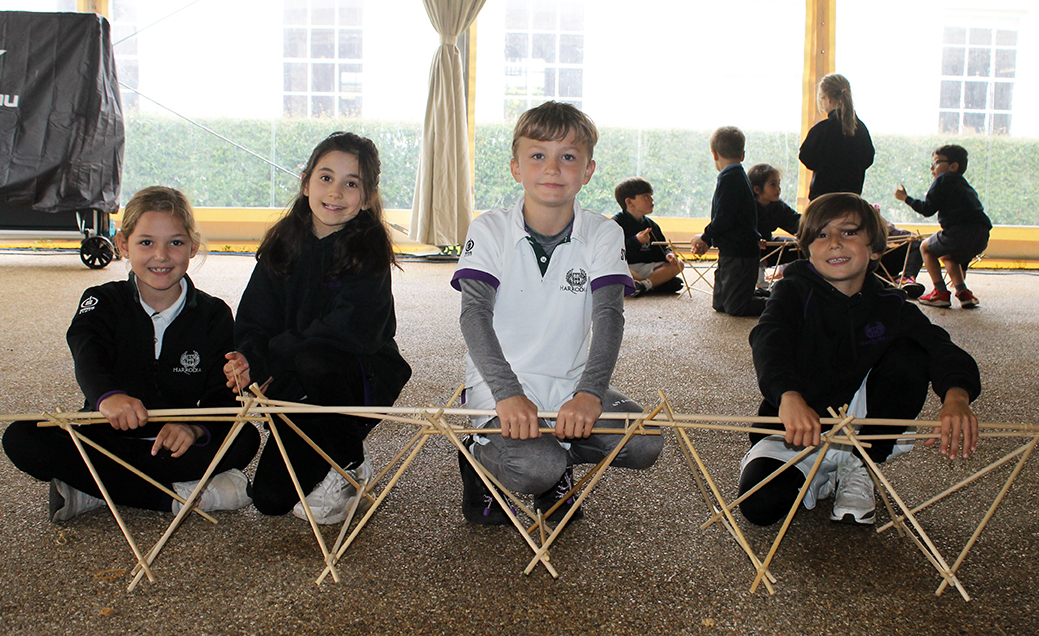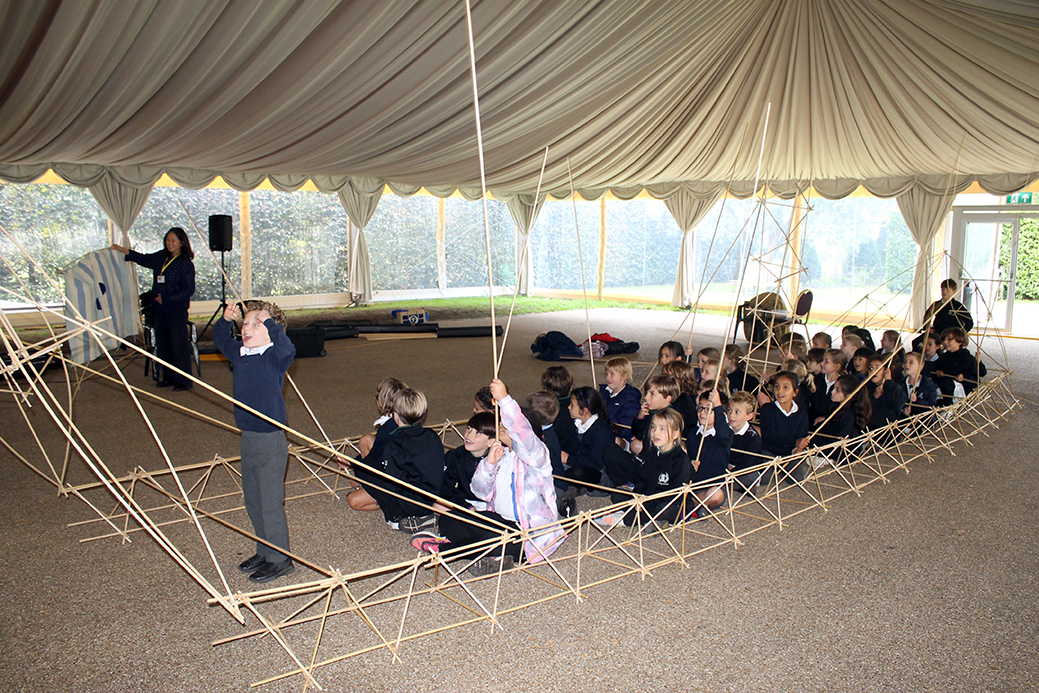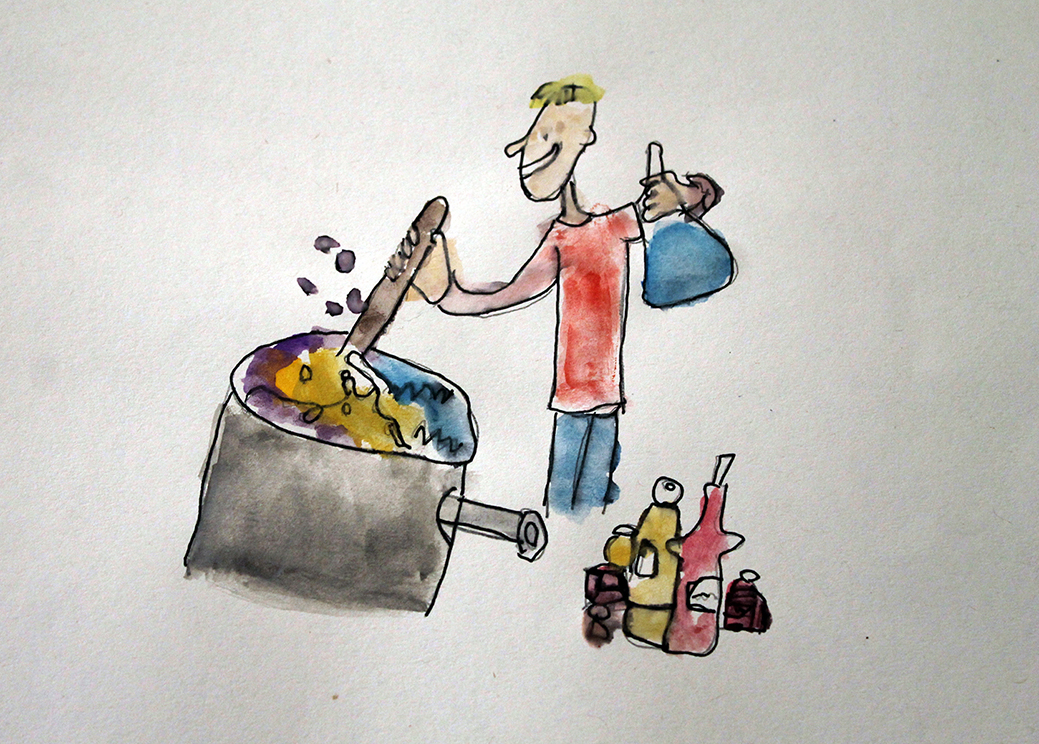 For more PP3 Class Photos
Celebrated in early October, Harvest Festival signals the arrival of autumn. This year all our Pre-Prep pupils hosted a special Harvest Festival assembly during which they welcomed each class onto the stage to either sing a song or recite a poem, while narrators, Casilda and Harvey (PP3SCA), Meera and Oscar (PP3VHO), explained the significance of harvest time. It was also Reception's first time on the stage and they sang with great enthusiasm and energy.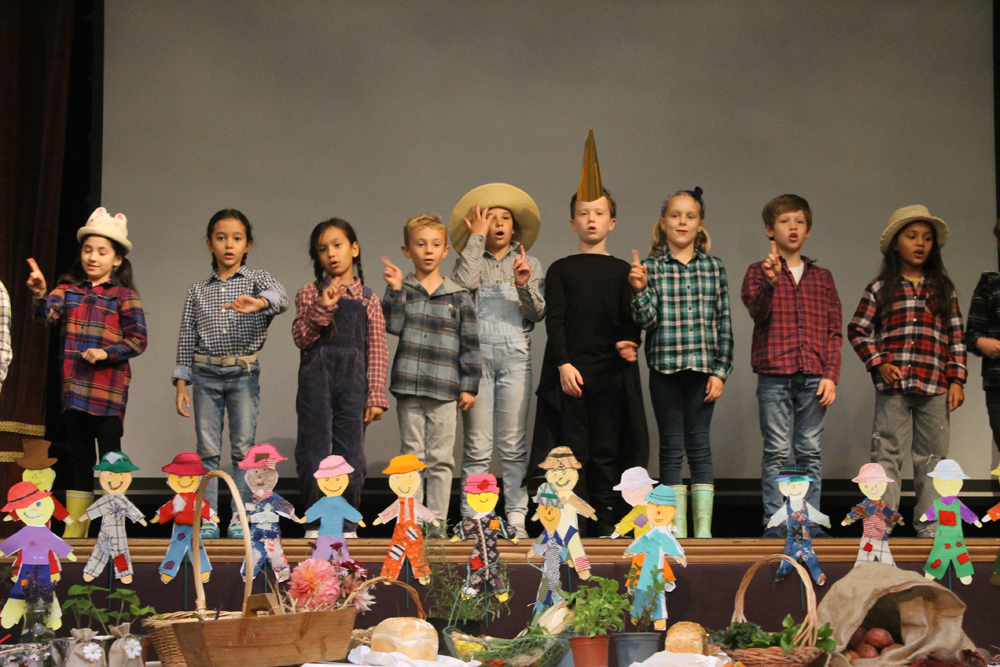 Food, donated in tins and packets by Harrodian families, was gathered together and delivered to Richmond Foodbank. A profusion of fresh produce grown on our school allotment and a selection of condiments made with Harrodian-grown ingredients were also collected and displayed beautifully in the Pre-Prep courtyard and sold by our allotment supervisor Debbie and her team of parent helpers.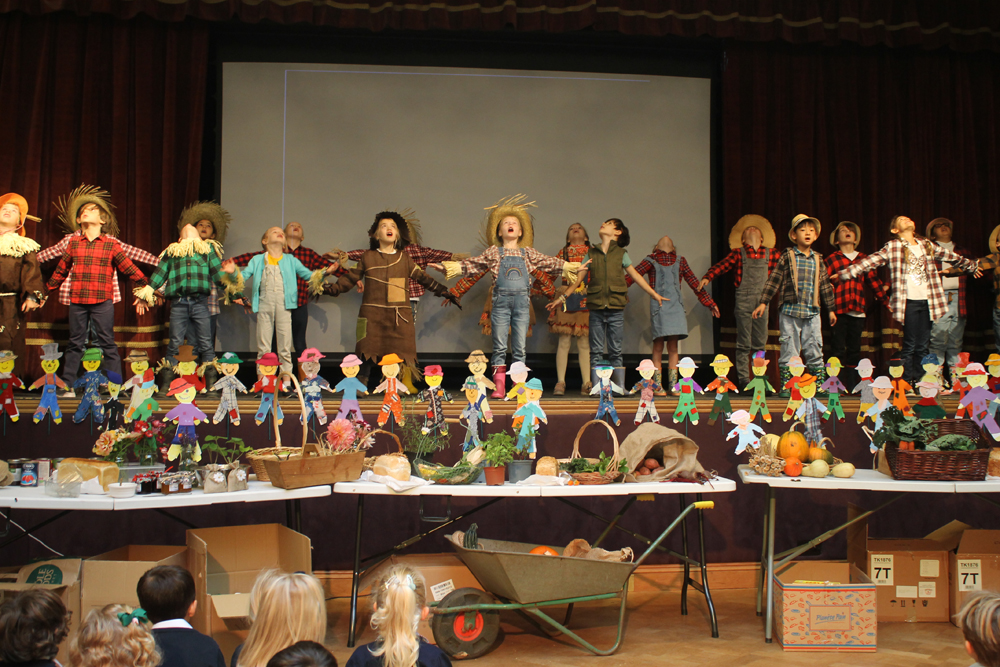 It has been a busy start to the new academic year for all the children but there is still so much to come as we approach the festive season with concerts, shows and a fair to look forward to. It is safe to say there is never a dull moment in the Harrodian Pre-Prep! 
For more Harvest Festival photos