Always a highlight of the Pre-Prep calendar, this year's Literacy Week challenged and delighted the children in equal measures. 
This week-long event helps the children focus on the importance of developing an early love of language and reading and gives them the opportunity to explore other aspects of literacy including speaking, listening, writing and spelling.
A new 'imagination' theme was revealed for this year and the children were set to work straight away. There were asked to imagine and create a new book cover for their favourite story. The winners from each class were chosen and awarded in assembly, some of whom are photographed below: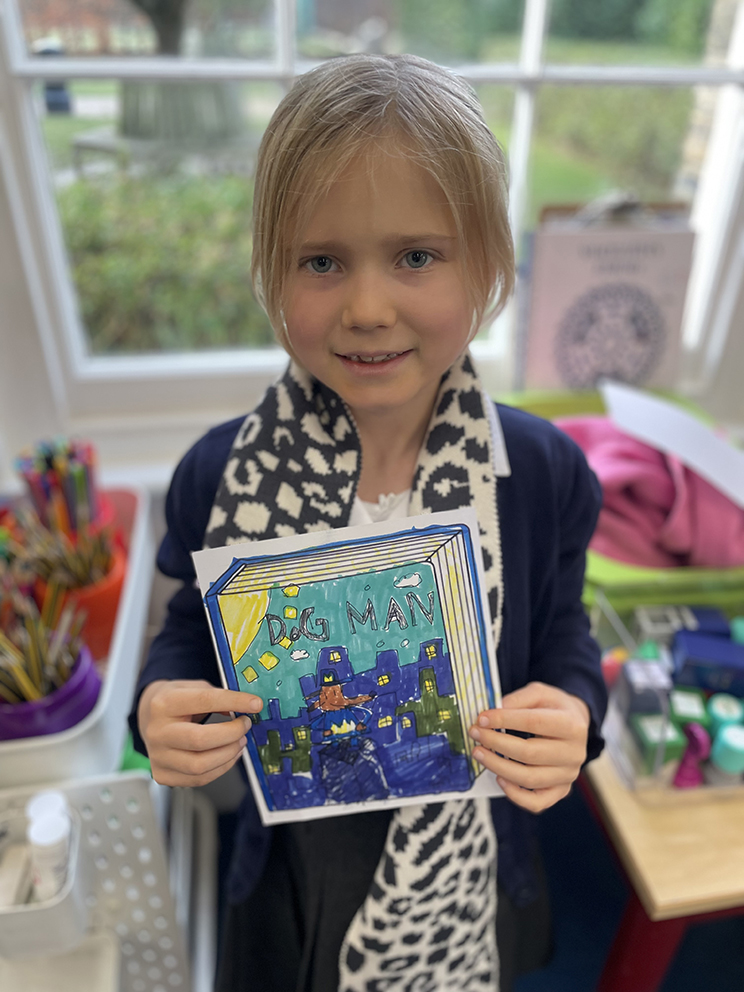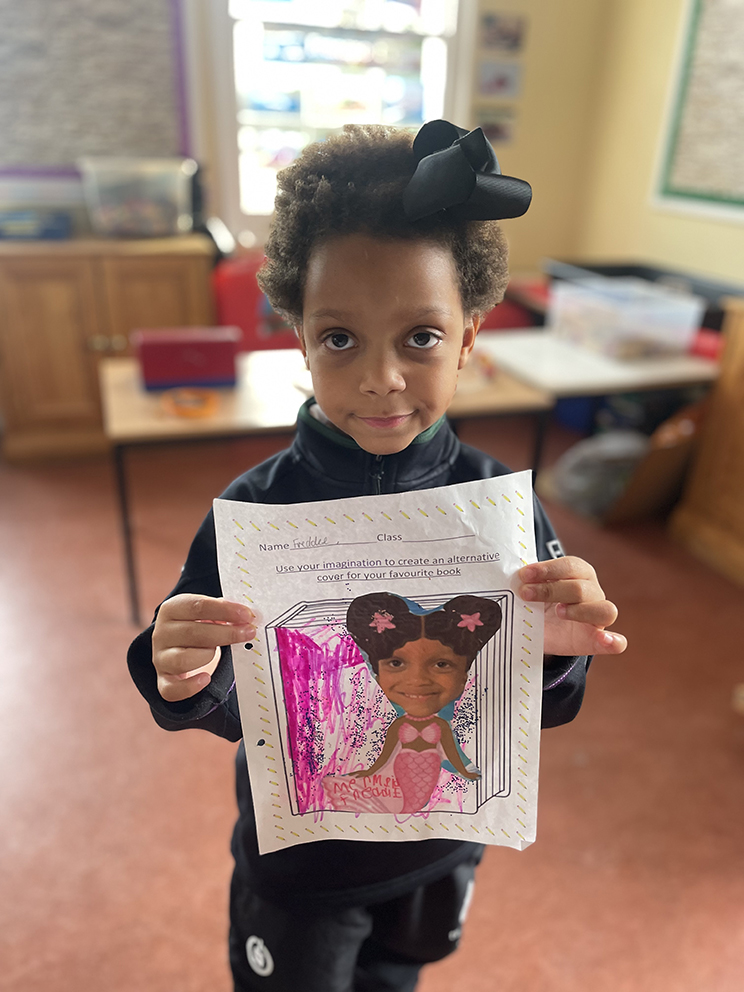 \
This was followed by a visit from the world's newest superhero, Bookman, with his extraordinary power of bringing stories to life as he flew into Harrodian to help our children do the same!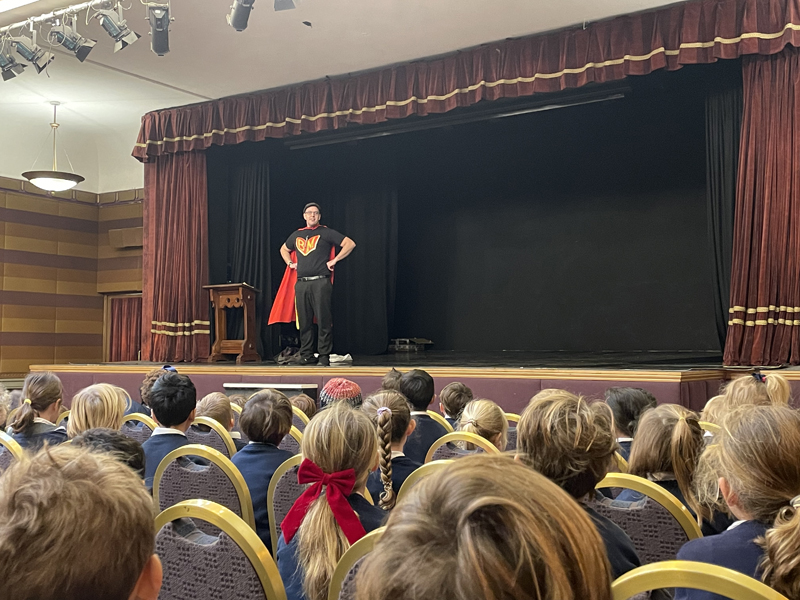 Armed just with his trusty Book Bag, he made an unexpected appearance at assembly before leading classes through a series of exciting, engaging and enticing drama-based workshops (all differentiated for age). His evil nemesis NIM (No Imagination Man) had stolen his powers and the children had to help him remember all his books from the library during their workshops. They played games, freeze frame activities and learnt songs - all of which illustrated key narrative moments from a host of well-loved stories.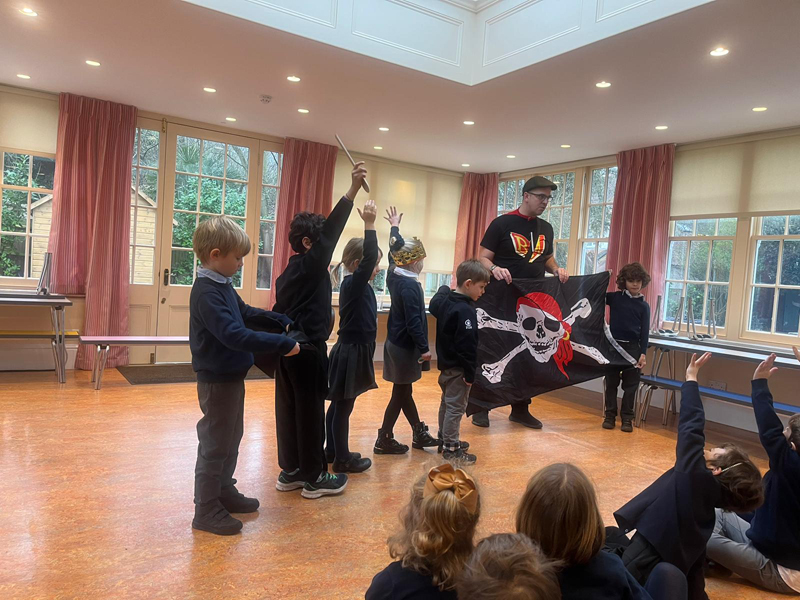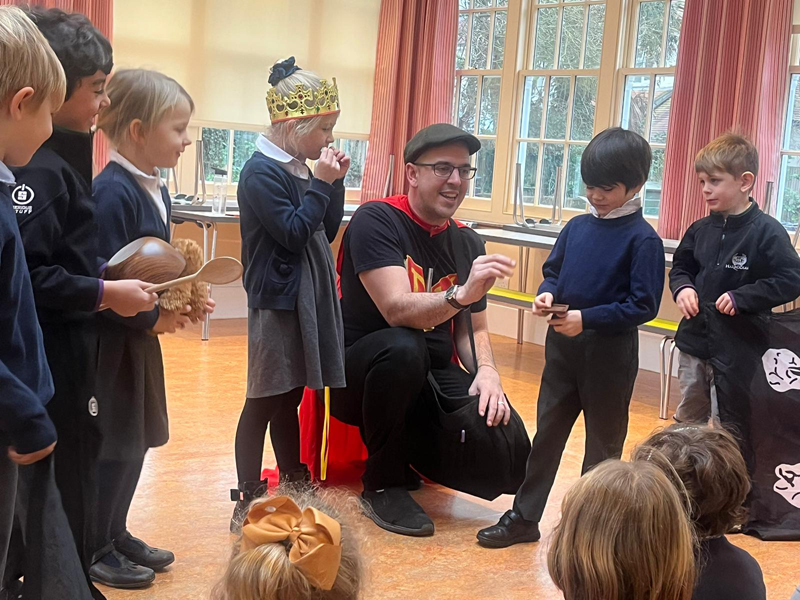 After Bookman had gone, the children felt inspired to draw, paint and write stories about their own imaginary superheroes, you might be able to recognise one of them below!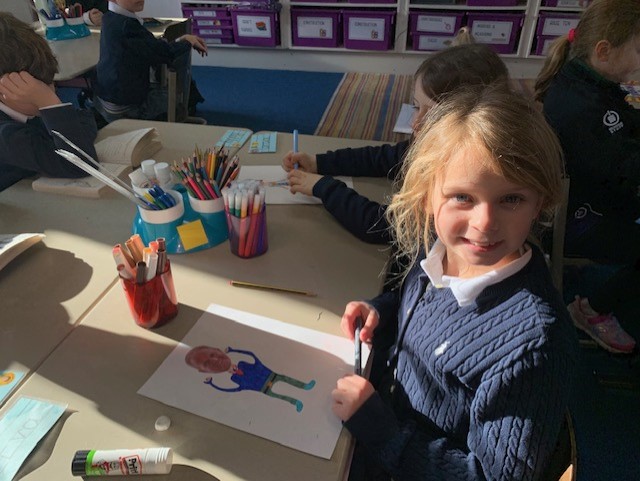 Reading and being read to is an everyday activity in the Pre-Prep that the children love and Literacy Week is another chance to celebrate this enthusiasm. The children particularly enjoy thinking about their favourite books and stories and this is clearly demonstrated in the wonderful book reviews they wrote, which decorated the walls outside their classrooms, below.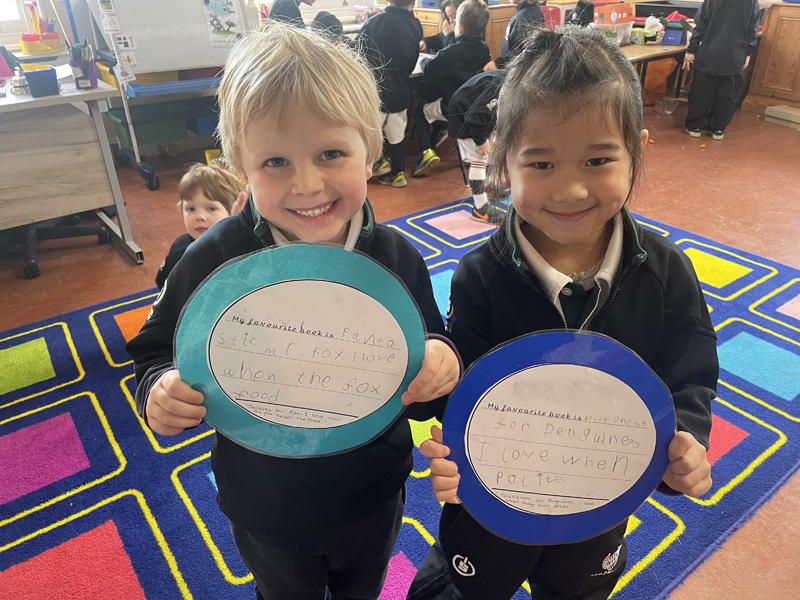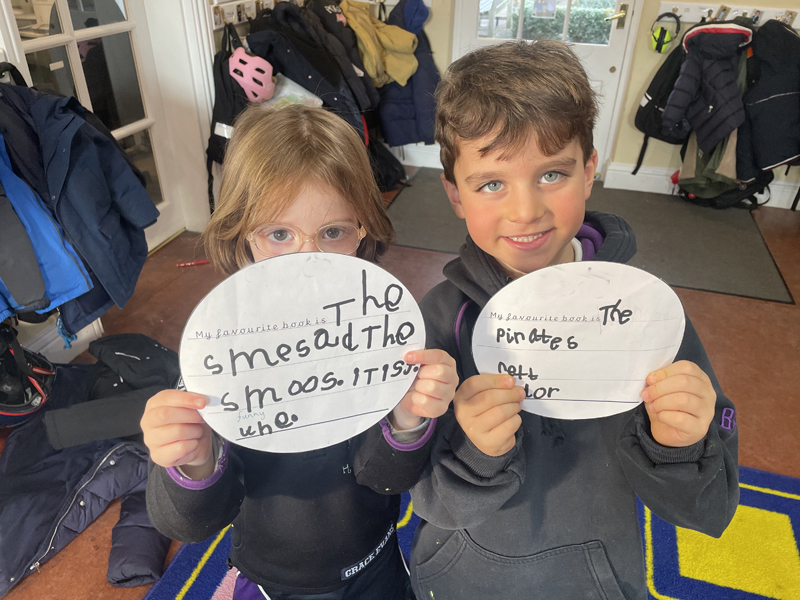 In their classes, pupils were also asked to design and decorate their classroom door to reflect a favourite book – like Roald Dahl's The Enormous Crocodile or Maurice Sendak's Where The Wild Things Are – a challenge they rose to with great gusto. 
(Below is a collage of the classroom doors!)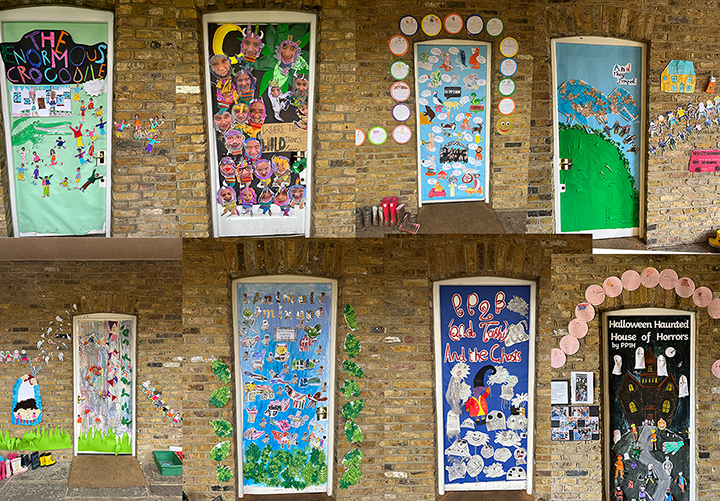 Book Character Day is always a much-loved part of Literacy Week and this year there was a surprise appearance from Peter Pan's Captain Hooke and Hairy Maclary (aka Ms Horan's new adorable puppy Mabel!)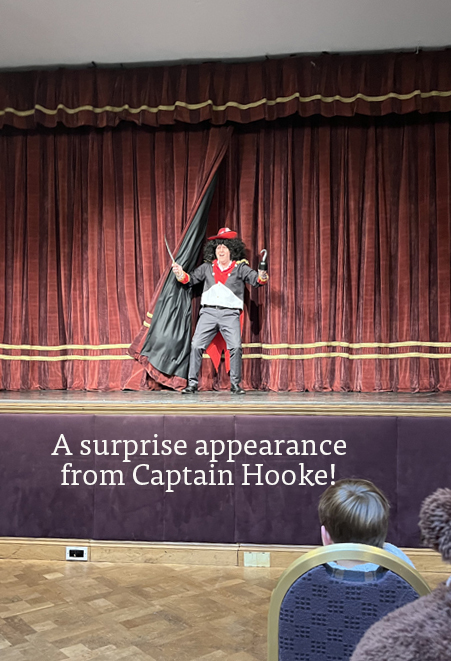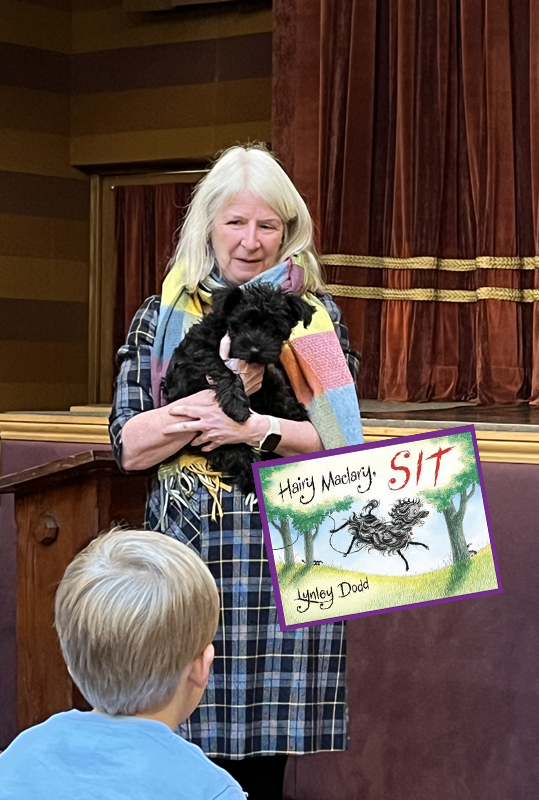 Pre-Prep pupils relish the opportunity to dress up as their favourite fictional personalities and this year was no exception with a mixture of traditional children's book characters' costumes and new characters on display too. The children enjoyed taking to the stage in the Theatre and telling Mr Hooke and the audience what they had come dressed as.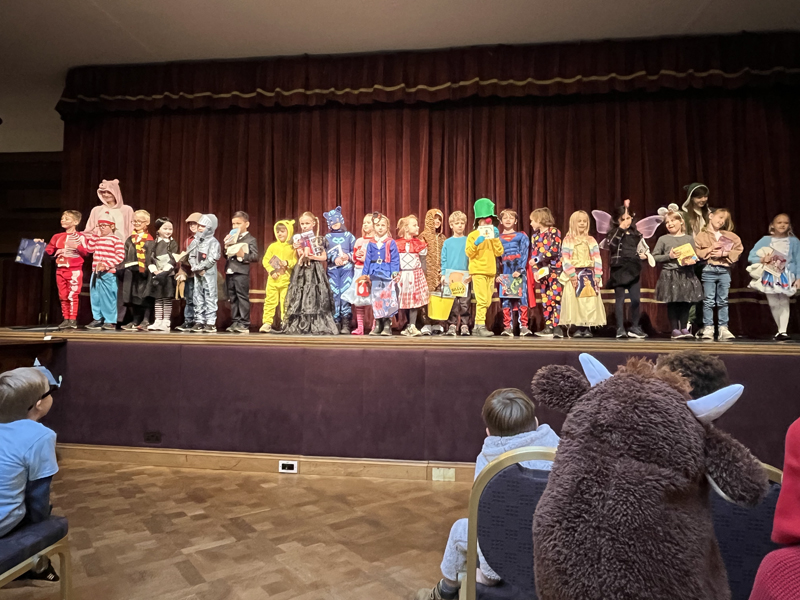 Other exciting activities involved Sixth Formers reading to each class for the last half an hour of the day and the chance to buy lots of brand new books at a special Book Fair in the Pre-Prep courtyard.
A special thanks to Pre-Prep Literacy Coordinator Mrs Burnett (PP1) for preparing the week's activities and also to all the Pre-Prep staff who surpassed themselves with their Book Character costumes!