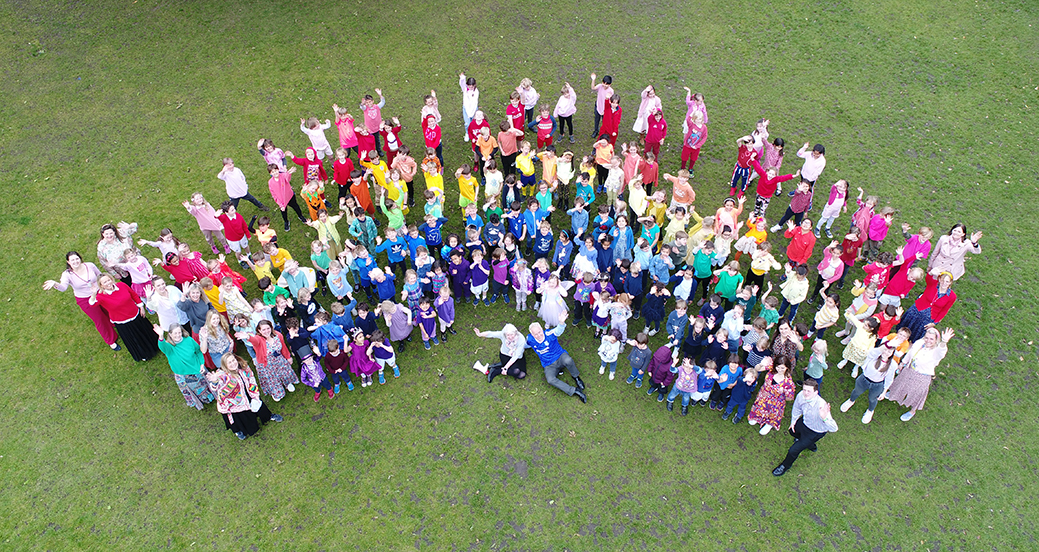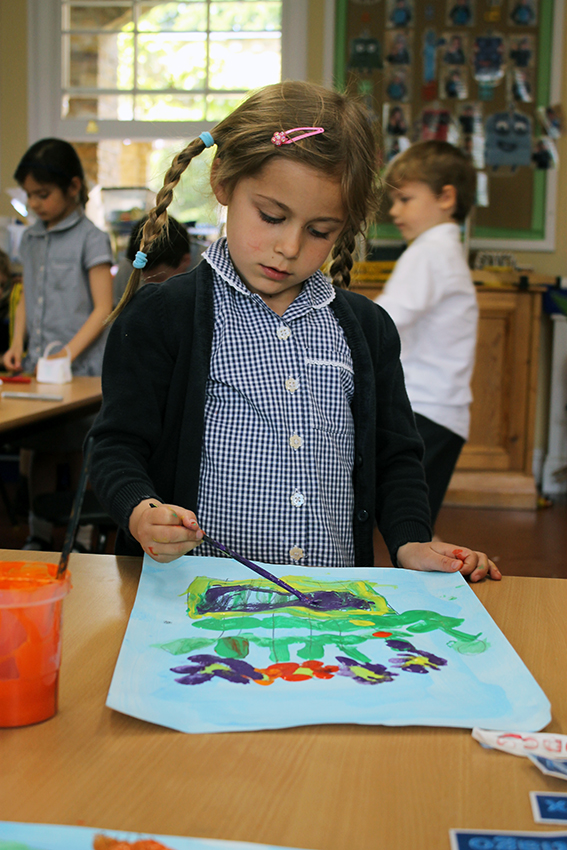 Pre-Prep pupils spent Art Week making their own Hockney-inspired pieces and using the colours of the spectrum to create rainbows, including a collage dedicated to Ms Dillon
Pre-Prep Art week has been full of colour. The children have been studying the work of David Hockney, renowned for his bright and colourful artwork, just as his 'Arrival of Spring' exhibition launches at the Royal Academy.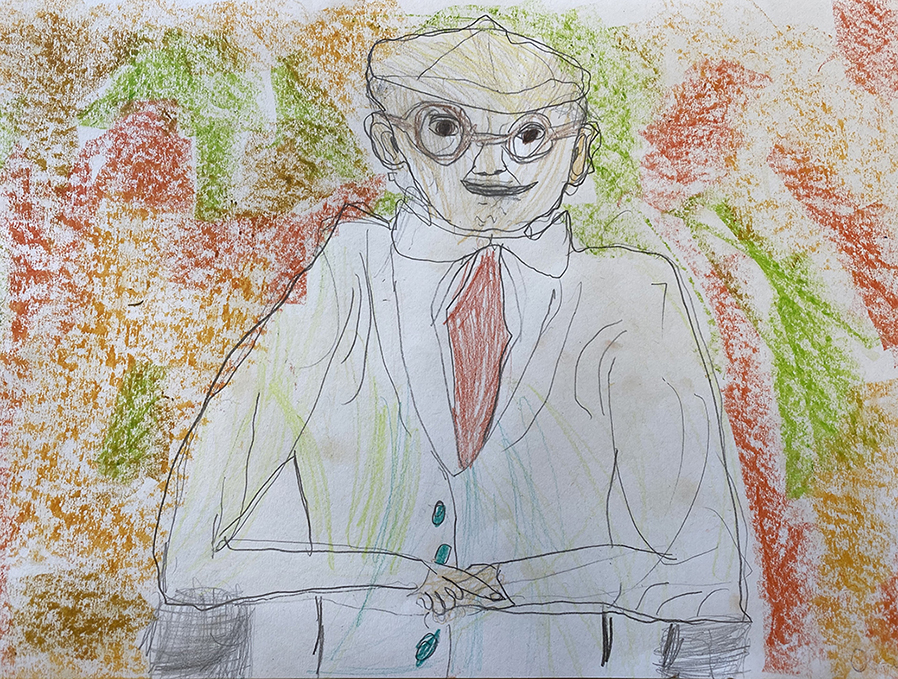 To view more photos of Pre-Prep Art Week
Reception has been working on Hockney-inspired still life paintings, PP1 pupils have been creating their own versions of Hockney's ipad drawings, PP2 pupils have produced abstract landscapes and PP3 children have drawn and painted some wonderful portraits.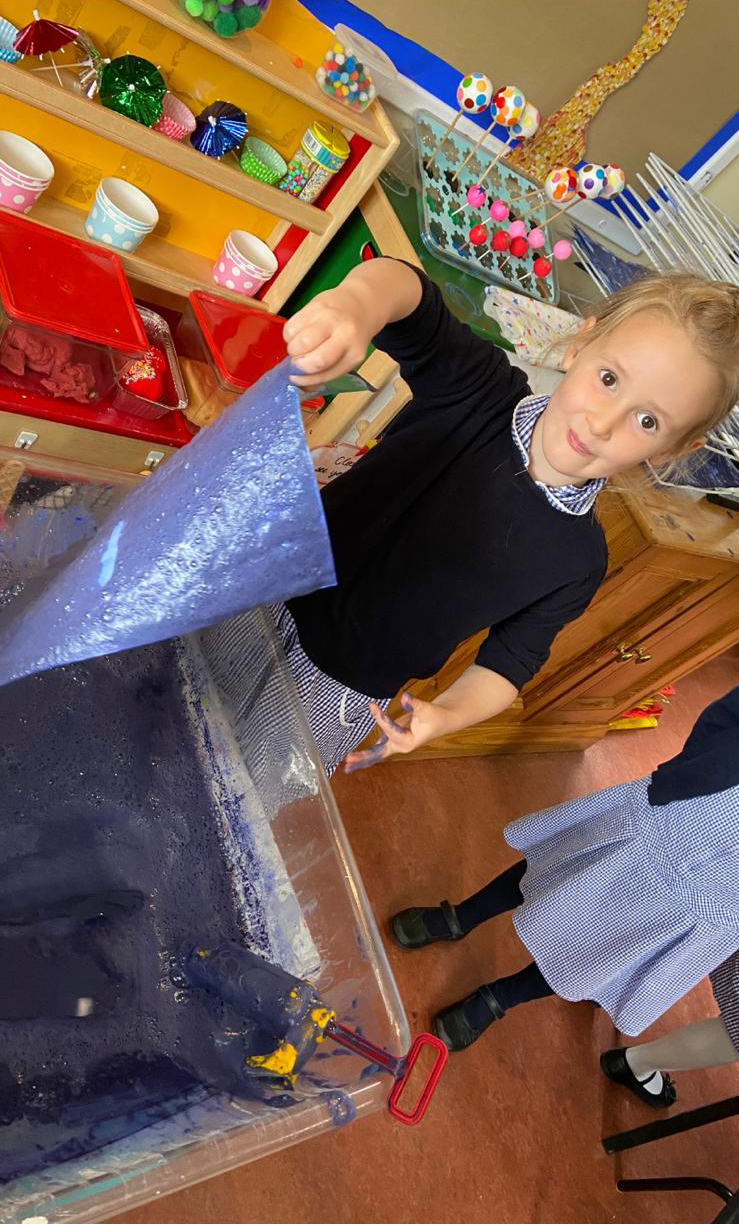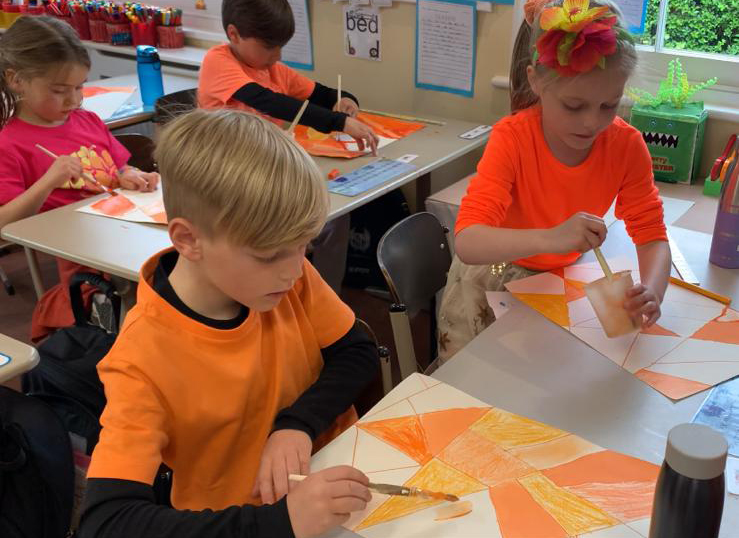 Ms Baranowski and Ms Mackay, who co-ordinated activities for the week, took colour as the theme and decided to focus on the rainbow as a symbol of hope and thanks to our NHS and keyworkers.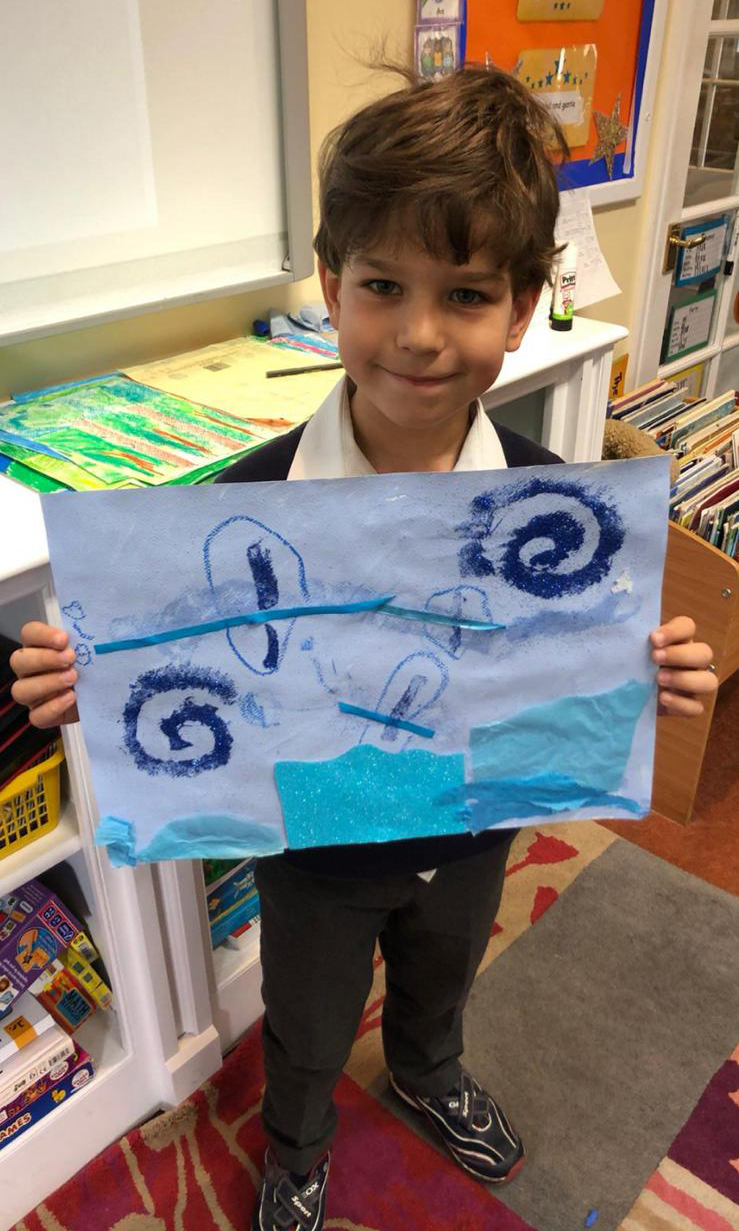 Each class came dressed in a specific colour of the rainbow and they all grouped together to create a human rainbow, an image which was captured on camera by a drone. Their chosen colours were:
Reception KBA: Violet
Reception FMC: Indigo
PP1 LCO: Blue
PP1 LBA: Green
PP2 RCA: Yellow
PP2 SSA: Orange
PP3 KHO: Red
PP3 RNA: Pink
 
Each child also created an A3 collage in their dedicated class colour and small pieces were taken from each of these and collated together to form a large rainbow that is now adorning the gates of the Pre-Prep courtyard for all to see.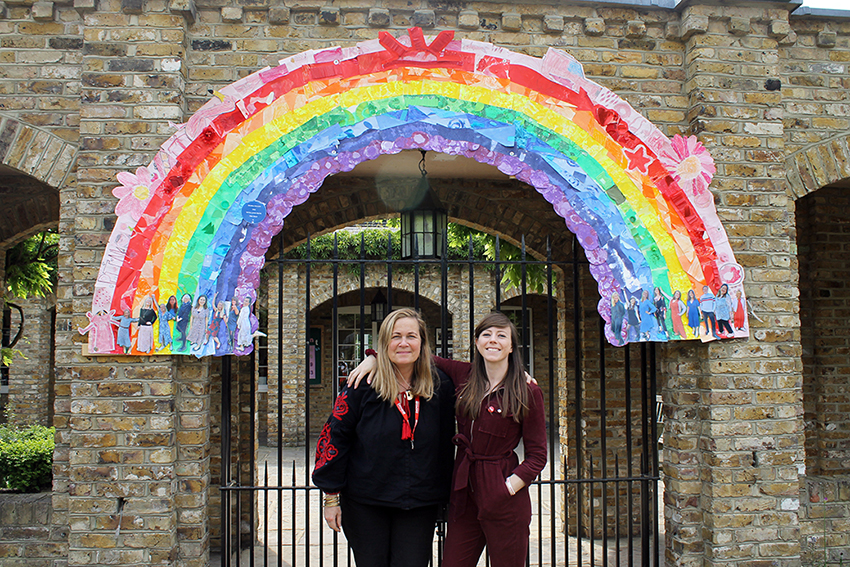 If you look closely at the rainbow collage, you will find a photo of Ms Dillon and a blue plaque dedicated to her. Known for her vibrant personality, the rainbow is a pertinent and poignant way to honour her.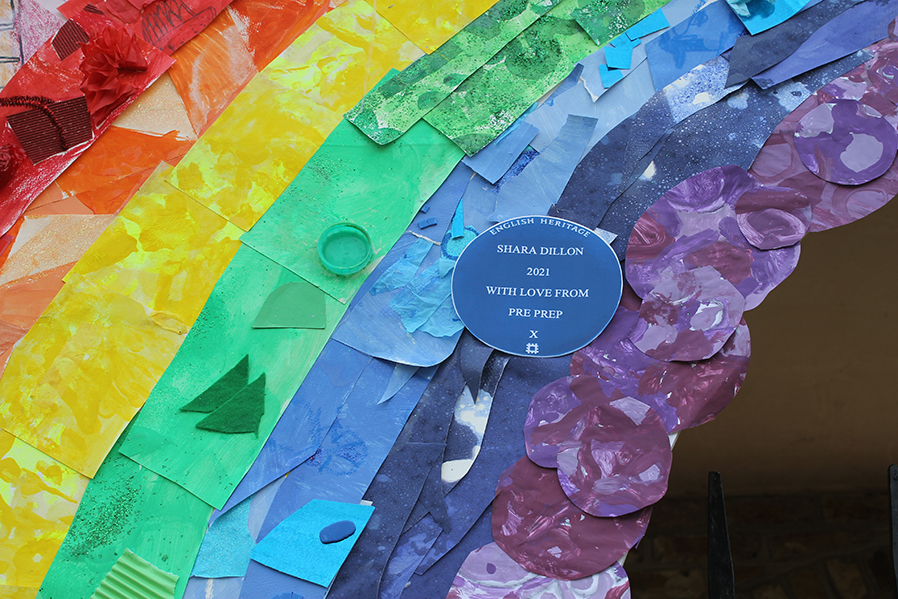 Thank you to all our teachers, the children and their families for taking part in Art week and particularly to Ms Baranowski and Ms Mackay for their hard work organising such bright and beautiful fun!