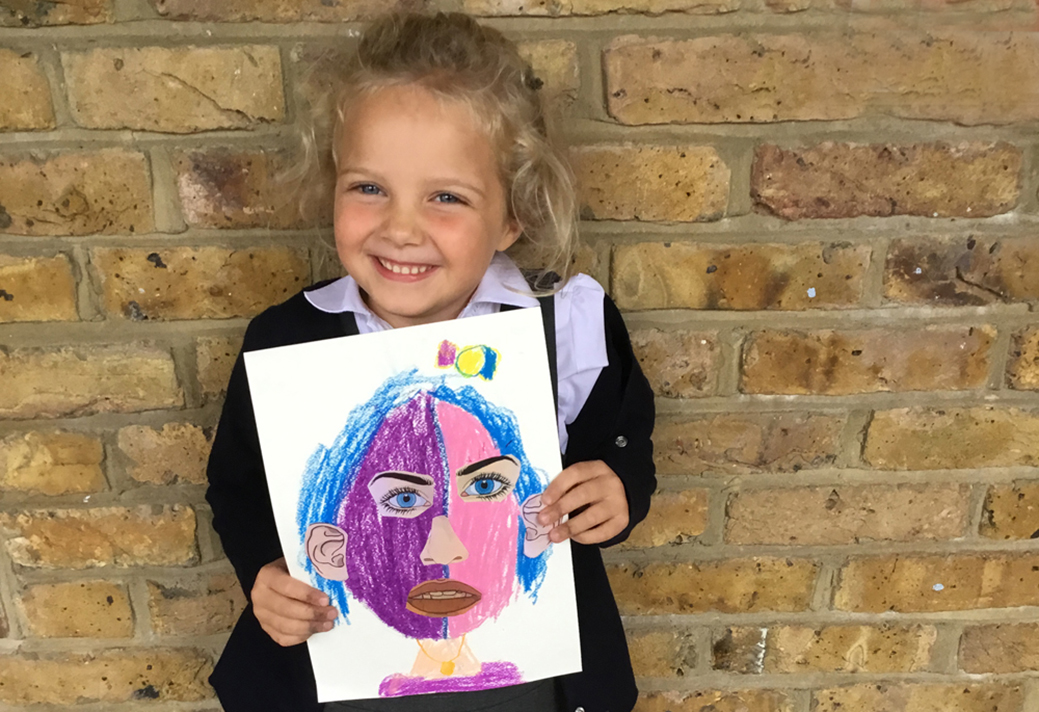 With many changes at school, Ms Horan is proud of her pupils and staff for having found their feet so quickly. From online assemblies to dress-up days, the start of term has already been action-packed.
Our new Reception children have settled in amazingly well and seem very at home in their new surroundings. In particular they have been enjoying their 'art skills' lessons. In these weekly classes the children look at a specific art skill and practise it. In the photos below, pupils are using prime colours and exploring how to mix colours. The children learnt how to clean their brushes between using colours and explained what colours they had created.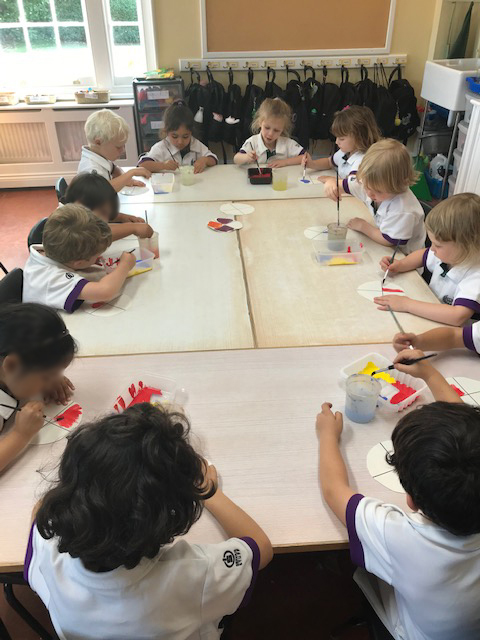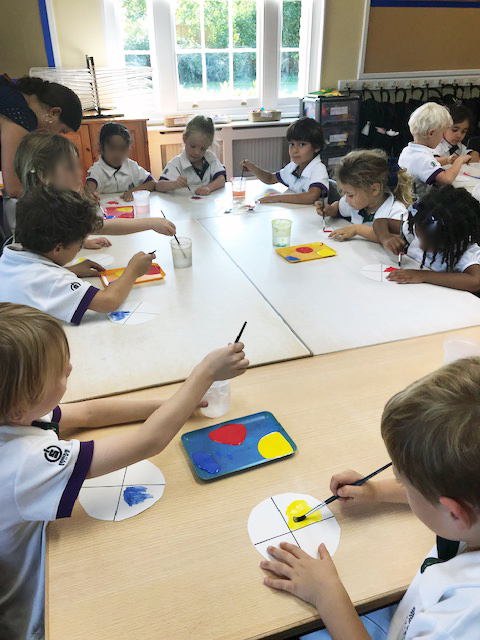 PP1 pupils have been tuning into their artistic skills too. They have been studying Picasso, in particular his charcoal, oil pastel and collage works, and have created their own self-portraits in his style by using these mediums. See below for some examples: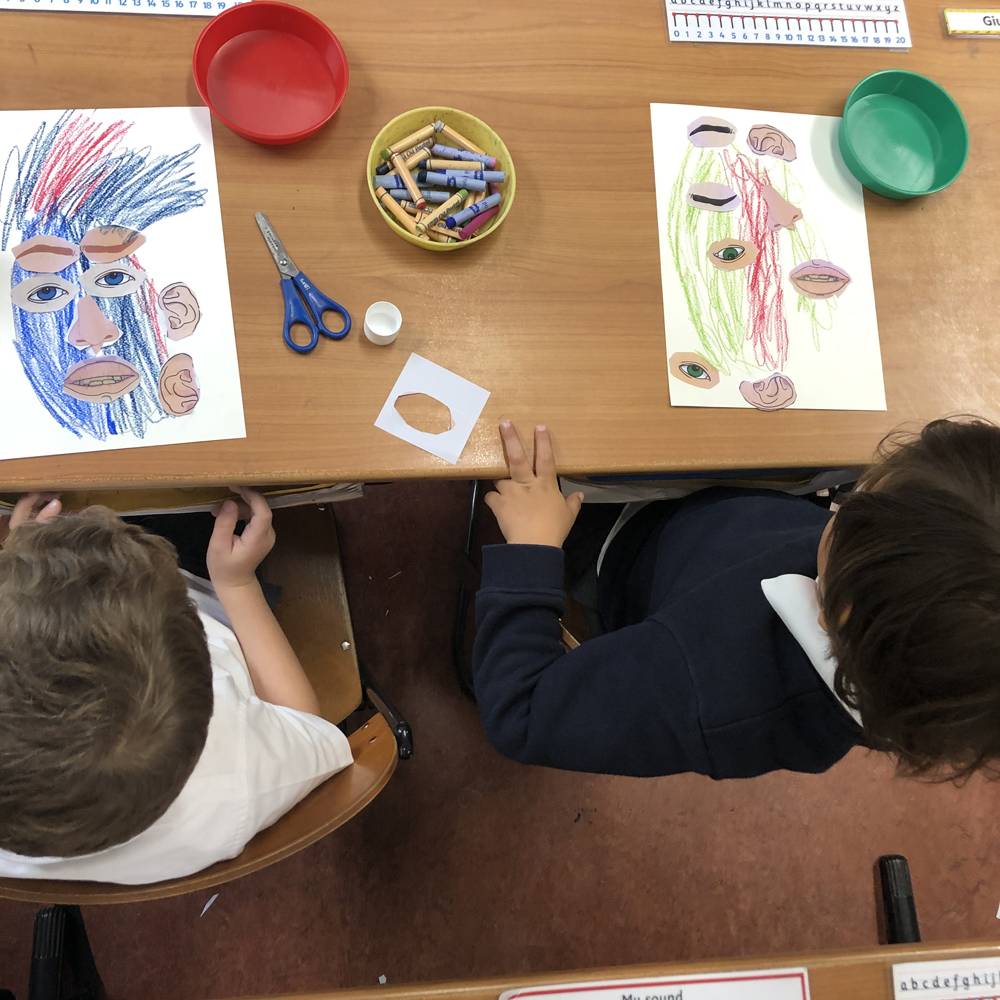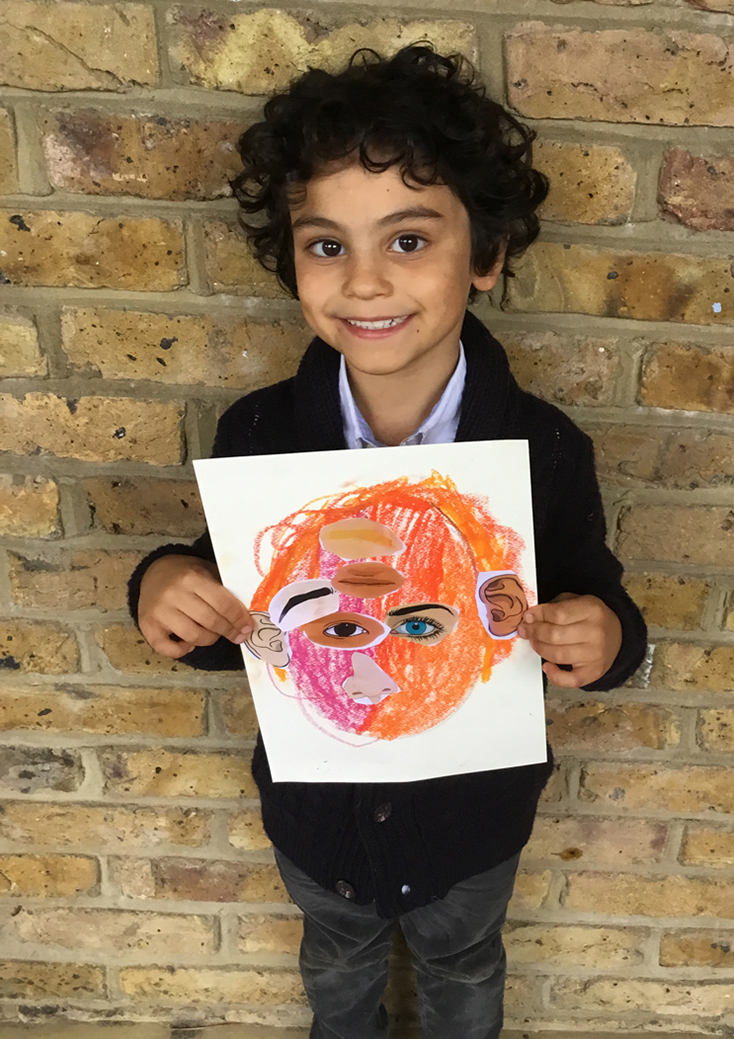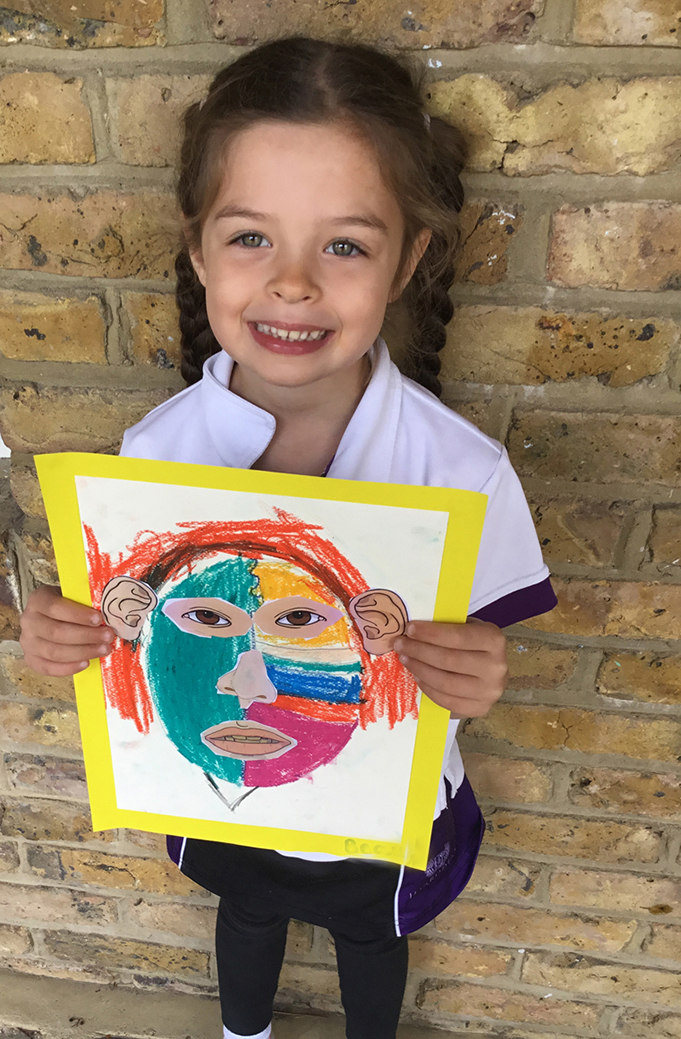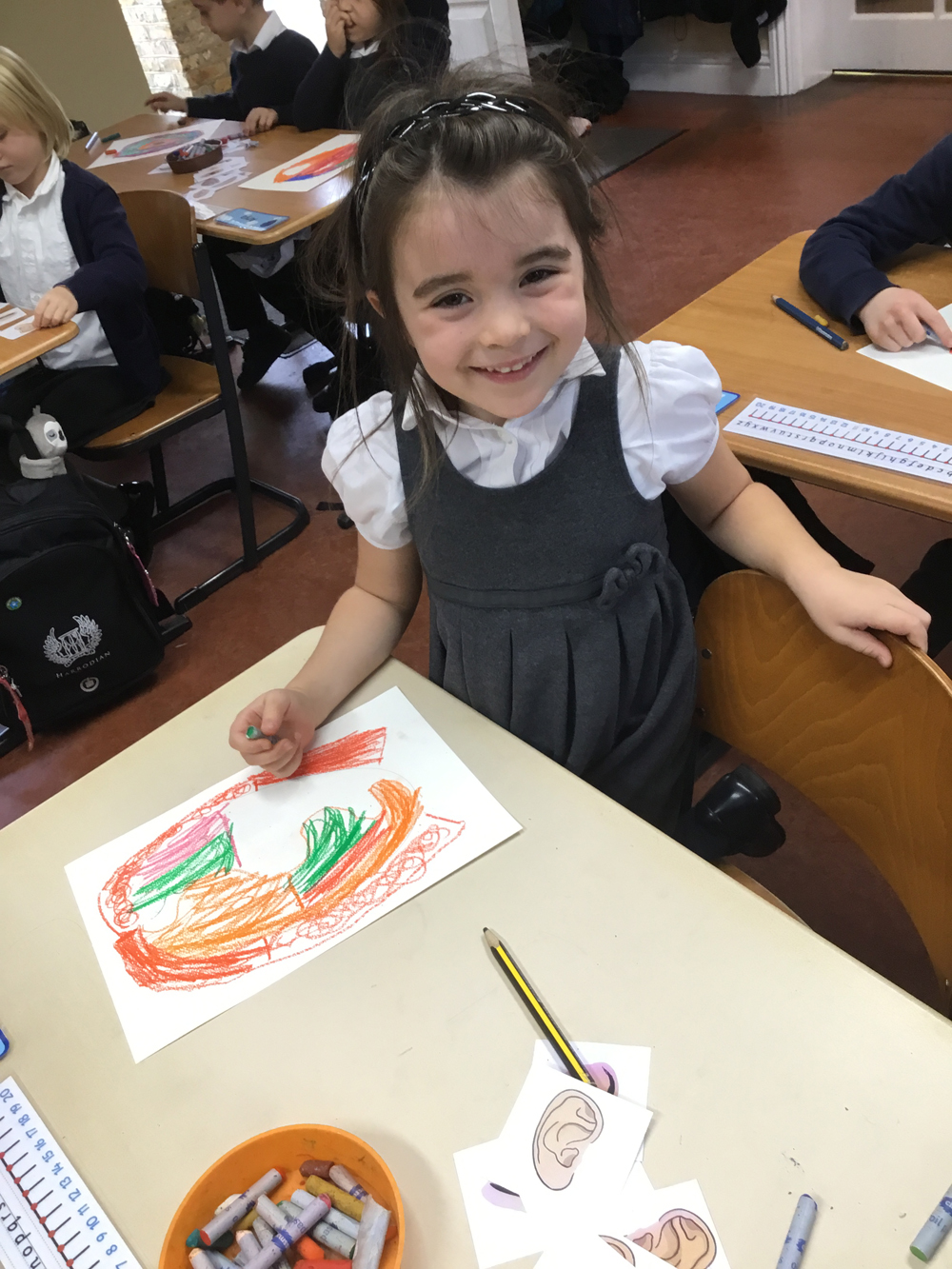 In History, PP2 pupils have been learning about the Great Fire of London. On Monday the children were transported back to 1666. Dressed up in Tudor costume, below, they spent the day taking part in a number of interactive activities linked to their topic. They acted out the events of the Great Fire and retold the story in detail.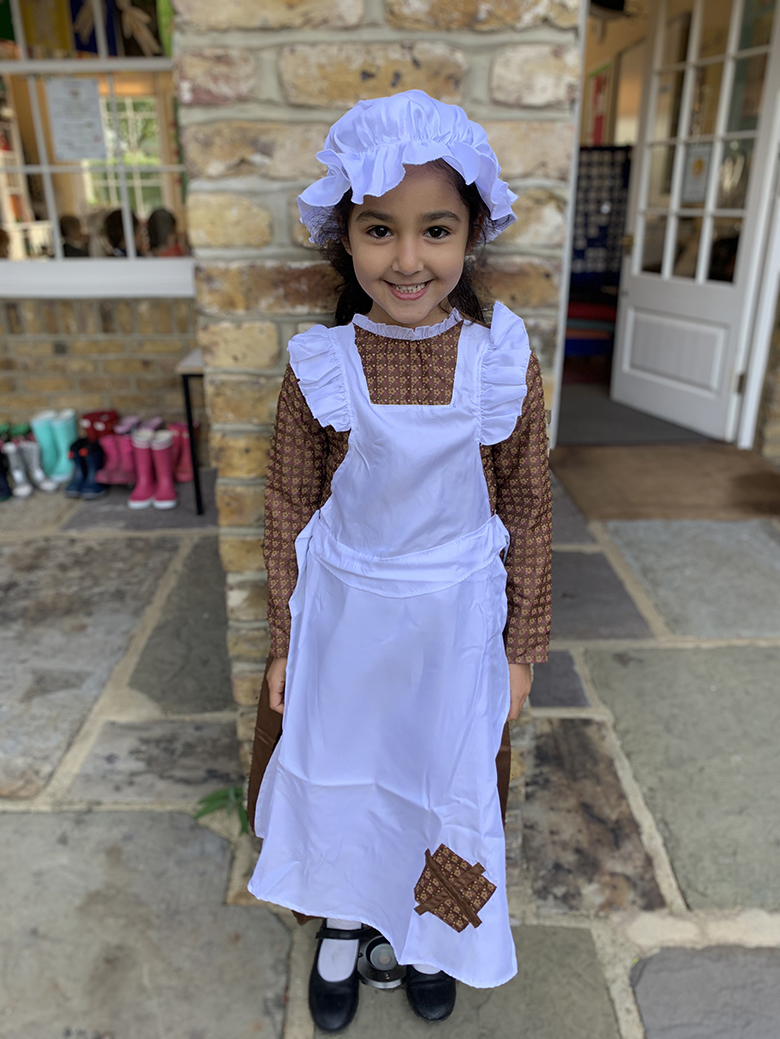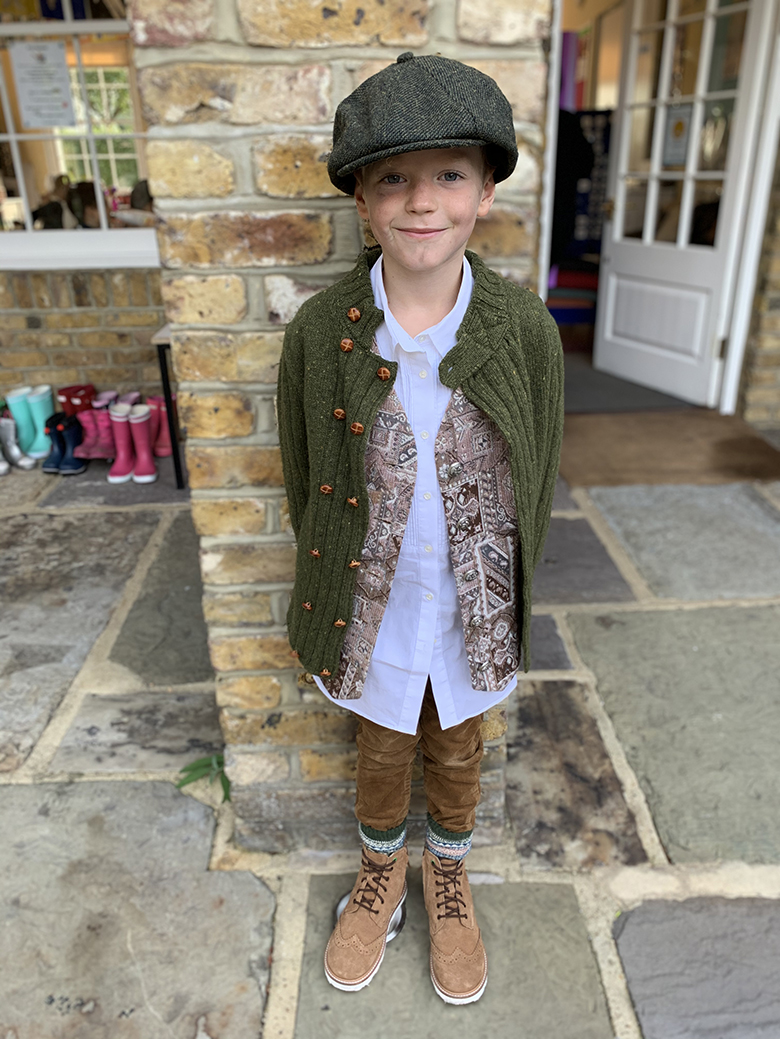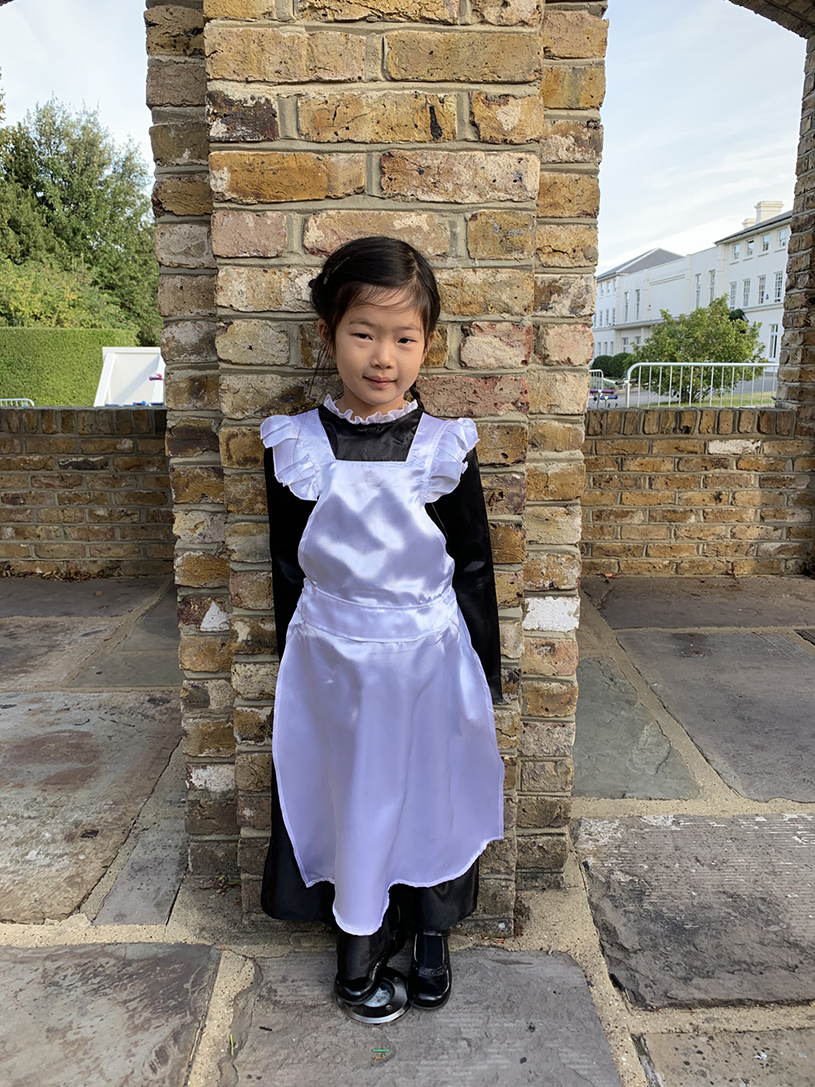 Pre-Prep class assemblies are still being held online (via Google Classroom) so that the parents, who are not allowed on site at the moment, have the chance to watch and enjoy them.  PP2SSA parents have already enjoyed seeing their children take part in a Great Fire of London themed assembly, below. Ms Carter also filmed her class on the day and is looking forward to using the footage as part of PP2RCA's upcoming assembly. Both classes have also made posters all about the fire and 3D houses which are on display in their classrooms.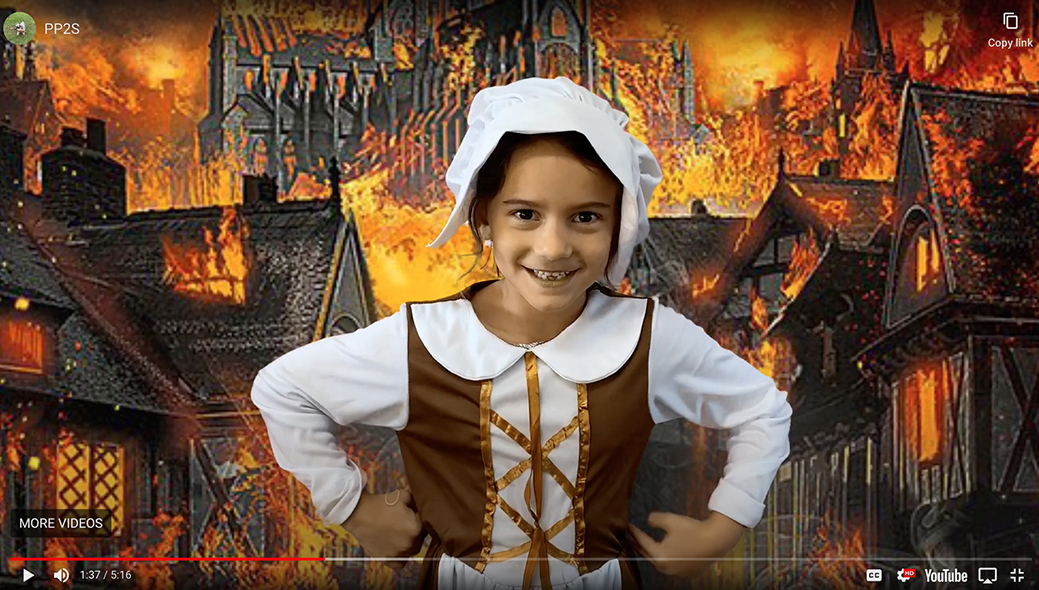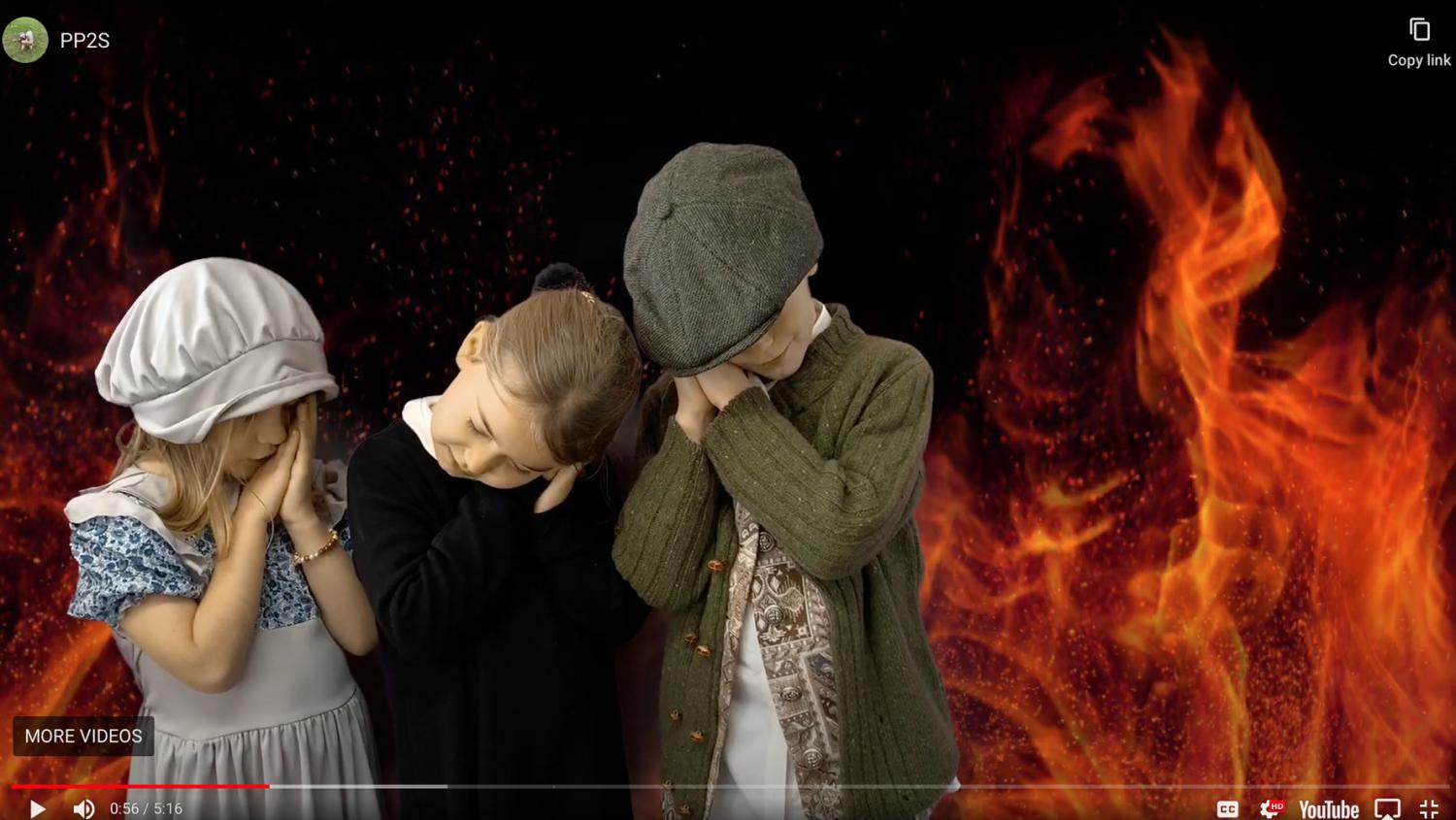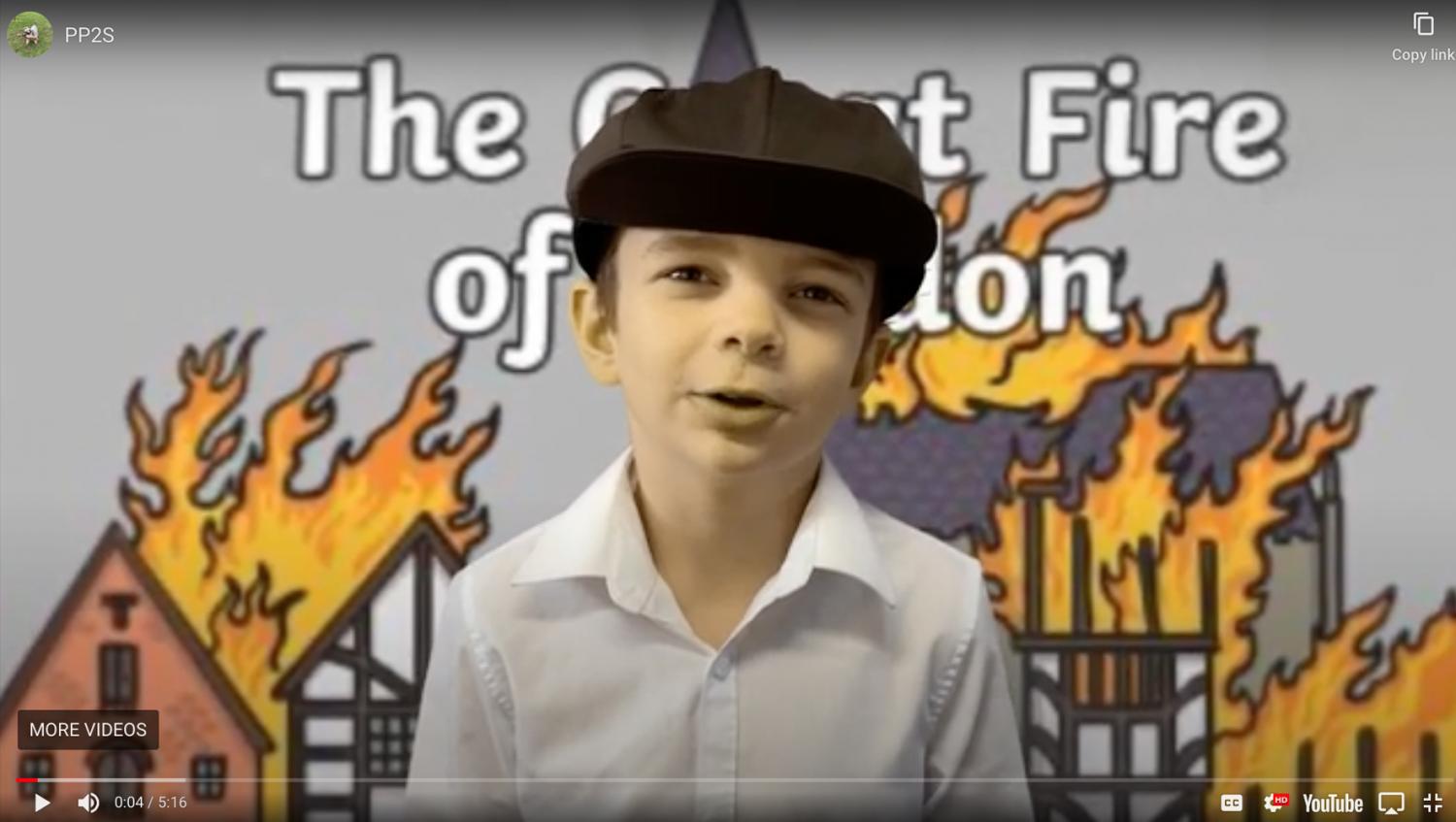 Meanwhile our PP3s have been learning all about the Vikings, their way of life and how and why they came to settle in Britain. The children made their own longships in art class, below, dressed up as Vikings and re-enacted a terrifying battle on the school grounds.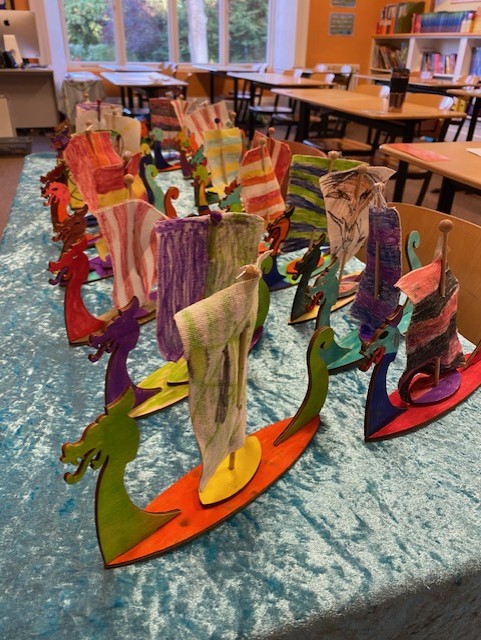 PP3RNA has already made a fascinating online assembly all about the Vikings, below.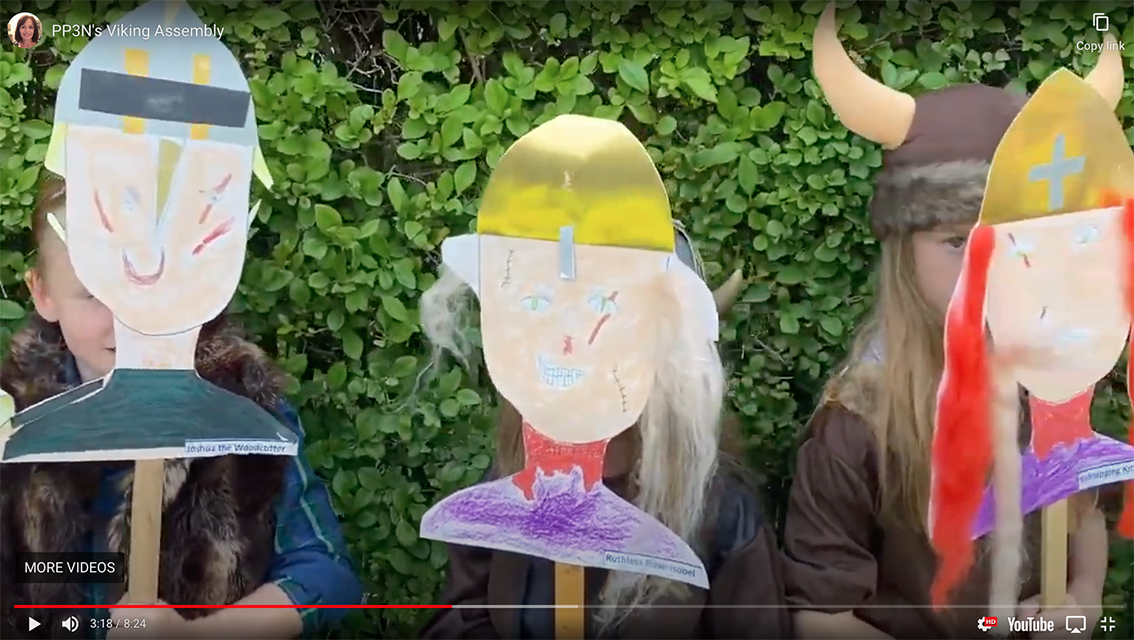 In other areas of the curriculum, PP3 pupils have been mastering the column methods for addition as well as writing some lovely autumnal poems.  
Mr Hooke has greatly enjoyed attending several of our online assemblies and awarding Golden Book certificates to some of the Pre-Prep children. He looks forward to awarding many more over the course of the term.
A huge thank you and congratulations to the children, teachers and parents/guardians for such a fantastic start to the term.