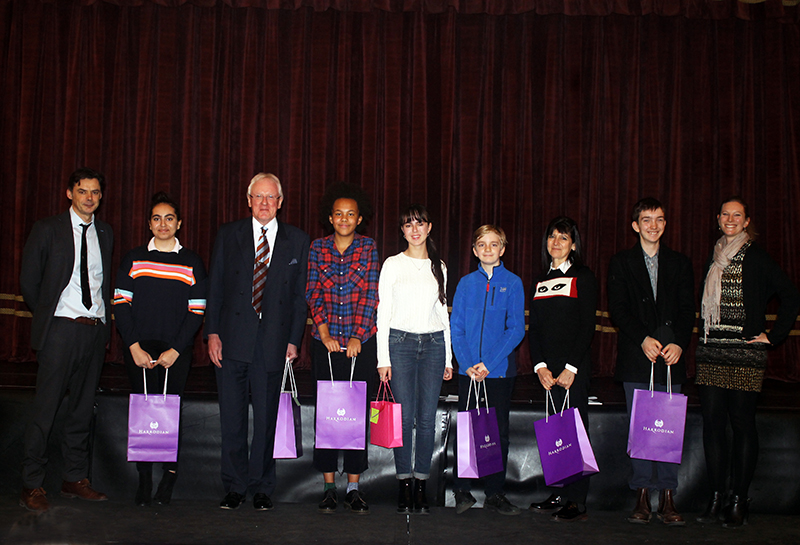 This year, I was honoured to be chosen to judge the 12s and 13s public speaking competition. I was so amazed by the high skill level exhibited by all the speakers. When I was in the 13s, I chose to speak on representation in the media even though I wasn't ever really sure what it meant!.  This year the standard was incredible with such a broad and creative range of topics which really engaged the audience.
It was refreshing to hear topics I had never heard spoken about before, ( such as the information google keeps about us which gave the whole audience a fright!) presented by such young speakers who were clearly passionate to to learn and throw themselves into perhaps unfamiliar topics. The speakers' passion for their subjects really came across when they were asked questions. Everyone was so knowledgeable about the subjects they had been researching and very open to the different views proposed by the audience. In my experience as a debater, a huge part of the challenge is being able to think on your feet and to respond to whatever the audience throws at you (no matter how bizarre the question is or how perplexed you are). So it was impressive that the best speakers were able to deal with unexpected questions with clarity.
I've never judged a public speaking competition before, but from my debating experience, I understand the importance of annunciation, tone and pace. Here the speakers faced the additional challenges of using English writing techniques and using the stage to maximise their space.  As judges we based our decisions on tone, pace, gestures and movement, clarity, knowledge, creativity and response to the questions asked. Everyone scored extremely highly so it took a long time to decide our winners!
Congratulations to everyone who participated and a big thank you to everyone who organised the event. I hope I have the opportunity to see the competition again next year!